Mission & Values



The Core of Camp Kingswood
Campers have called Camp Kingswood home for over 110 years for good reason. We are a camp that feels more like a family than a summer program. With no more than 250 campers at one time, it's not unusual to see 4th graders and 8th graders playing 9-square together after dinner, or for counselors of our oldest Chalutzim campers to know all the younger Olim campers by name. This creates an environment where campers feel seen and connected – every day, all session long. This is when campers can really thrive! When kids feel safe, seen, and connected they're more willing to put themselves out there – whether it's to meet a new friend or to try a new activity.
We love that our families come from across the globe and that they are down-to-earth and fun, and our families love that we share those values at camp. We believe parents are our partners, and we take that responsibility seriously. When your child joins us at camp, we warmly welcome your whole family into the Kingswood family.
Our mission at Kingswood is to create a fun, friendly, and inclusive environment that allows campers to grow and explore in their own way, at their own pace. We believe camp is a place where campers can live the values of tikkun olam (repairing the world) and leave camp knowing they're a part of a larger world that they have the power to impact and change. Kingswood is a place where kids can discover positive and meaningful connections to their Jewish heritage and traditions, and leave camp with a desire to find other meaningful connections to Jewish life. We are a camp committed to excellence – in our staff, our program, our facility, our communication – and especially our food!
Read more about what sets Camp Kingswood apart from other camps.
At Camp Kingswood, we live our values everyday: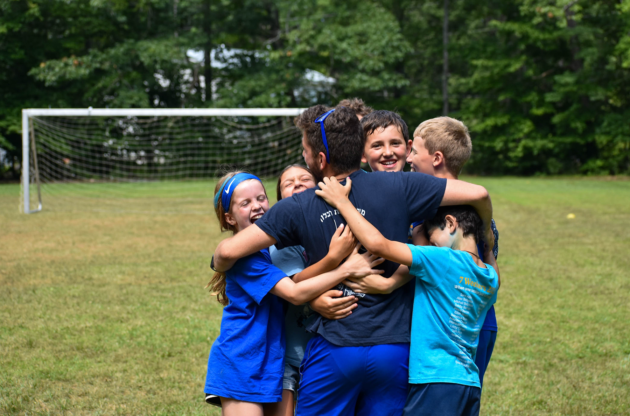 Community
Living in a communal setting teaches kids to care about others, to value differences, and to treat others with respect. Navigating differences promotes teamwork and problem-solving, and helps kids to be empathetic friends. At camp, kids see in real-time their impact on others, and they benefit from being a part of a community that teaches the importance of giving back.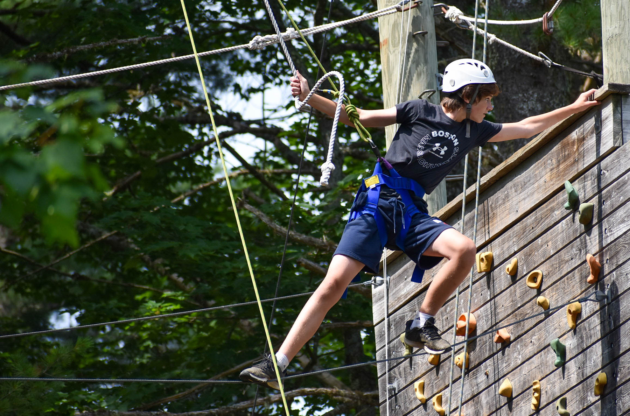 Courage
Camp is the ideal setting to practice being courageous, and at Kingswood our campers are encouraged to make courageous choices by our dynamic and inspiring staff, who model every day what it means to jump into new experiences with both feet. For some campers, courage is sleeping in the woods on an overnight, while for others it's being away from their parents for the first time. Whatever the risk, our campers are supported and championed every step of the way.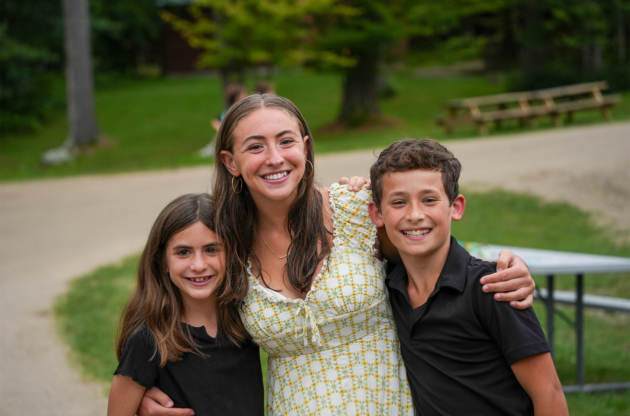 Responsibility
Responsibility at camp begins with taking care of yourself, and extends to your bunk, your unit, and the entire camp community. We believe shared space equals shared responsibility, and at Kingswood we act with integrity, take accountability for our actions, and learn from our mistakes. Whether it's your daily job during Cabin Clean Up each morning, or cheering on your bunk mates when they're on stage for Lip Sync Night, each day provides ample opportunity to practice being a responsible member of the Kingswood community.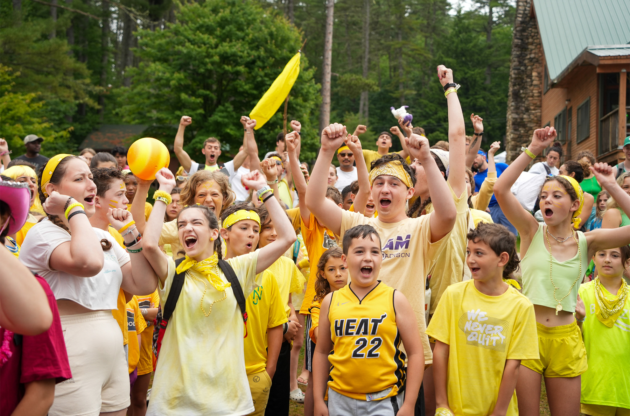 Spirit
When we talk about ruach (spirit), we're talking about that contagious positivity and excitement that provides an undercurrent of electricity to the entire Kingswood experience. No one is 'too cool' to participate at camp, and all our campers and staff know that camp is most awesome when you put your whole self into it. You can sneak a peak any day at a camp meal, during our infamous Friday night Ruach Sessions, or around the campfire. Our crazy energy and silliness means that no day feels boring or routine at Camp Kingwood.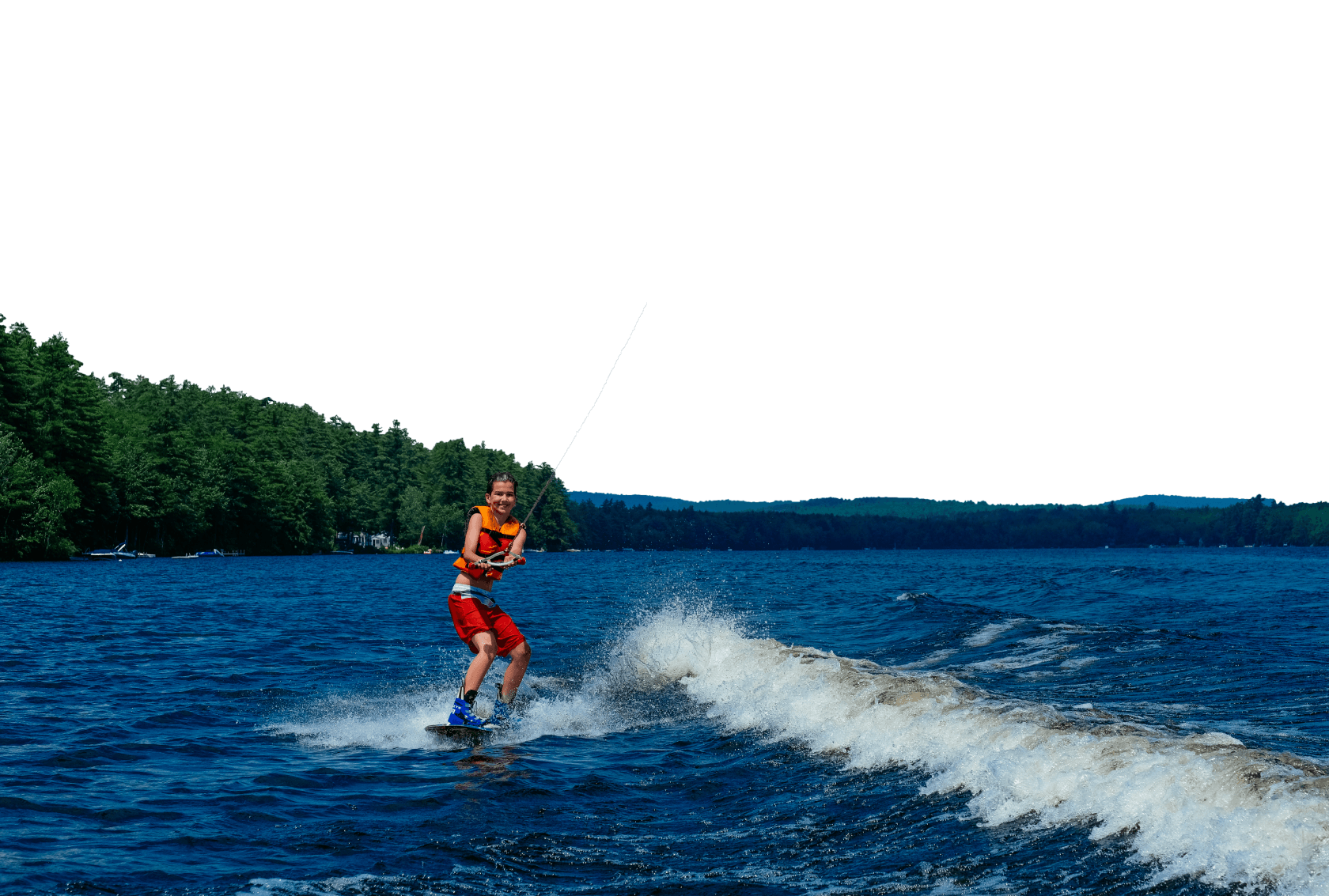 Everyone is welcome at
Camp Kingswood.