Bunk Life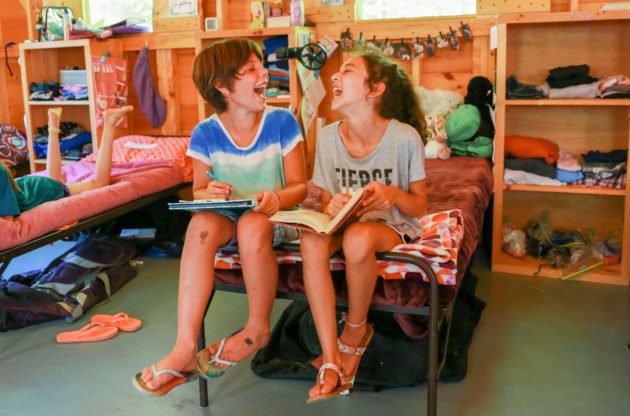 At Kingswood, a camper's bunk becomes their family.
Over their years at camp, lifelong friendships develop as campers share milestones and make memories with their best friends by their side.
We understand that as campers grow, they are at varying developmental stages and have different needs. With this in mind, bunks are grouped into co-ed units by grade. Each unit's program is structured to help nurture age-appropriate growth and independence, under the leadership of unit heads and staff specifically experienced and trained to meet the needs of their campers.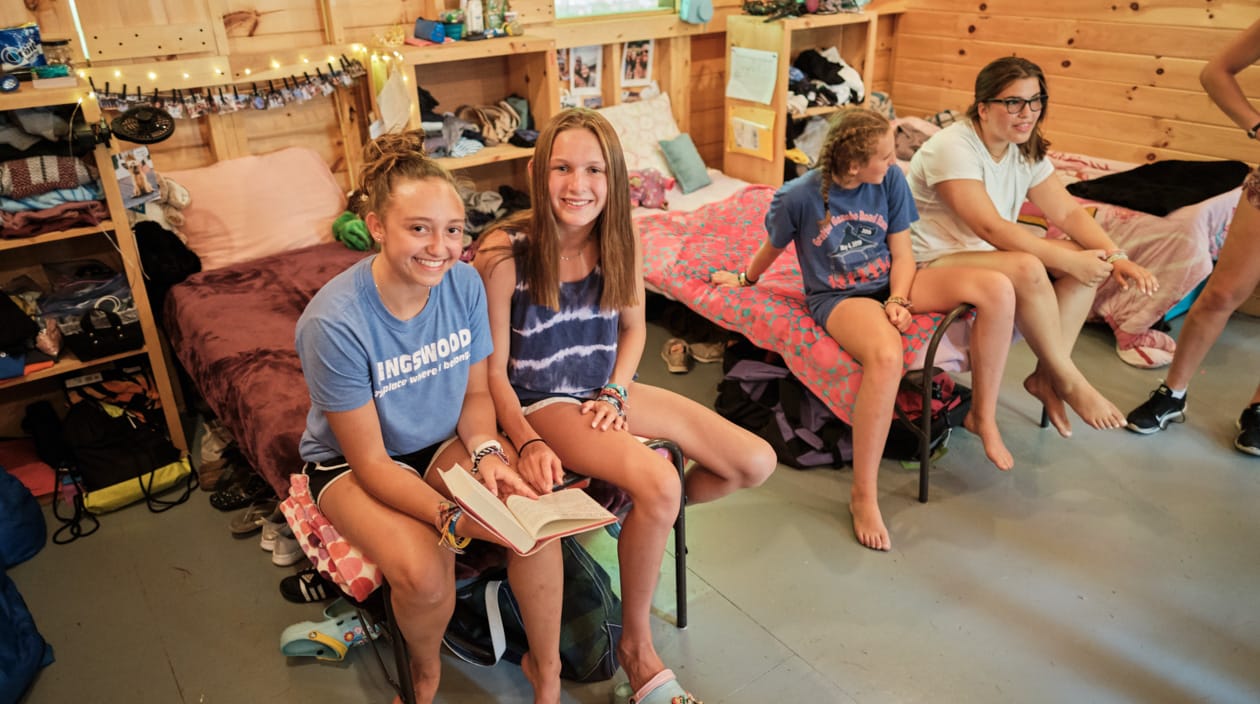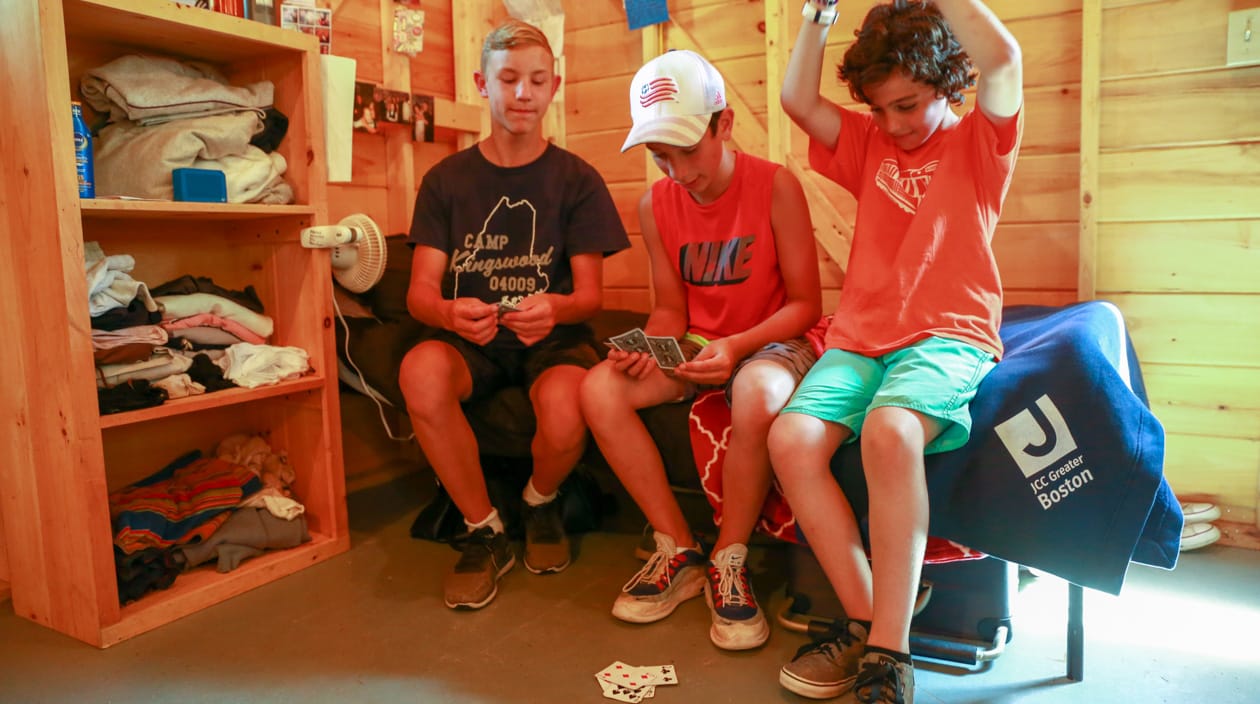 Cabin Life
Our spacious and well-maintained cabins are home to 10–12 campers and 3–4 bunk staff each, who all share one living space in single beds with no separated staff quarters. Living alongside the campers ensures that our staff are fully immersed in the lives of their campers, and our campers know that their counselors would rather be nowhere else than with them. Campers each have their own cubby, and counselors help our younger campers unpack and learn how to keep their space organized. Most cabins have bathrooms in the bunks, and some of the cabins also have showers. Shower houses with private, large showers and shared bathrooms are within a few steps of all the bunks. All of our bunks have porches and lots of indoor space for hanging out and bonding!
Bonding Across Bunks
While Kingswood is a co-ed camp, we also appreciate the value of single-gender experiences, and offer the best of both worlds, with campers living on either Girls' Side or Boys' Side, separated by the dining hall. This allows for regular bonding and play between older and younger campers, contributing to Kingswood's incredibly warm family feeling. A strong sense of shared identity and community exists amongst the campers on both sides of camp.
---
"Bunk life is like a giant sleepover every night!"
"I love my bunk because I can be with friends and make memories we can't make anywhere else."
"I love my bunk because I get to be with my friends, listen to music and dance like crazy, and laugh together non-stop."