Why Work at Camp Kingswood?
Working at Camp Kingswood is so much more than a summer job, and it gives you so much more than any office internship! It's the ultimate experience full of adventure, personal and professional growth, and an opportunity to grow as a leader as a role model for children. All of this in an amazing facility in the lake region of Maine at the base of the White Mountains. Working at camp sets you up with the skills and tools you need for the rest of your life.
Working at camp taught me the priceless skills of patience and problem-solving. I learned how to communicate and work with people of all cultural and geographic backgrounds. Izabel, Senior Advisor Parliamentary Affairs, House of Commons Canada
Our Core Values
At Camp Kingswood, we hold these values dear to our hearts. They guide us in all that we do, each and every day.
💛  Community
We believe that we are all equal and connected. Treating others with respect and kindness helps us grow stronger inclusive and welcoming community.
💪  Courage
We believe in trying new things—taking on new challenges headfirst and growing from them. We believe in having the courage to be ourselves and allowing others to be their true self.
💡  Responsibility
We believe that shared space means shared responsibility. We act with integrity, taking accountability for our actions, and learning from our past mistakes.
✨  Spirit
Together we breathe life into our community and our traditions by being active participants in camp life and by living our values.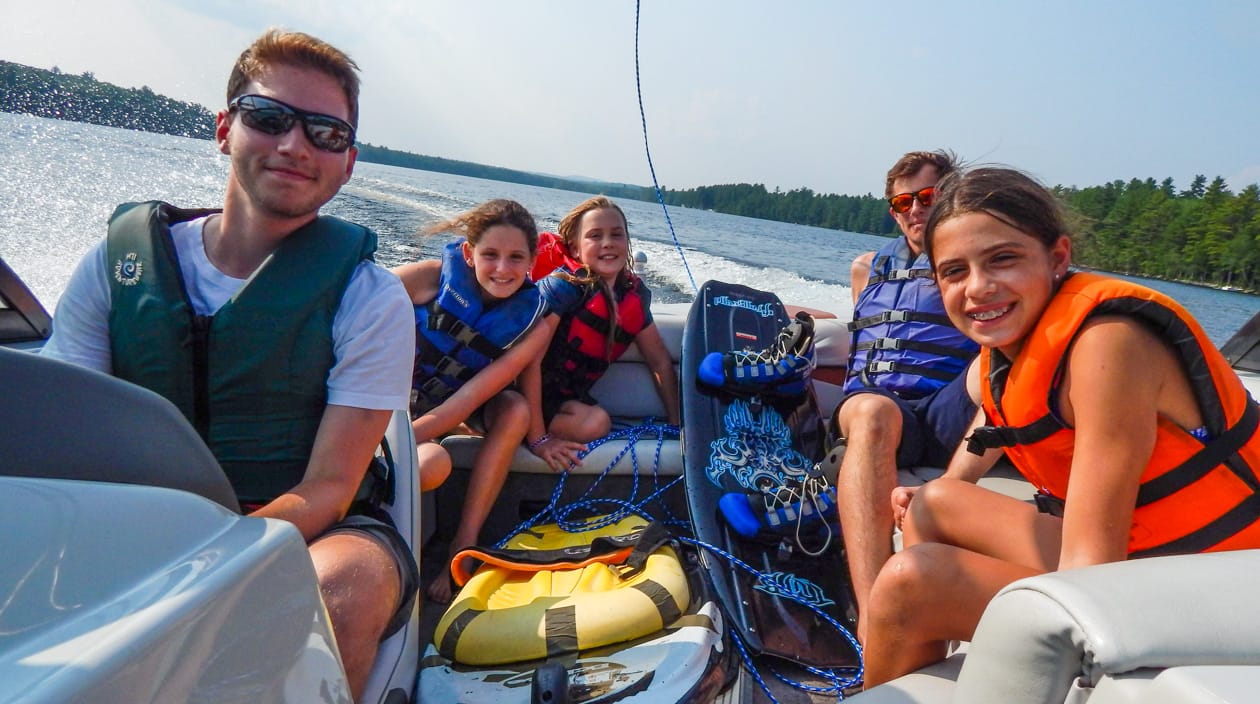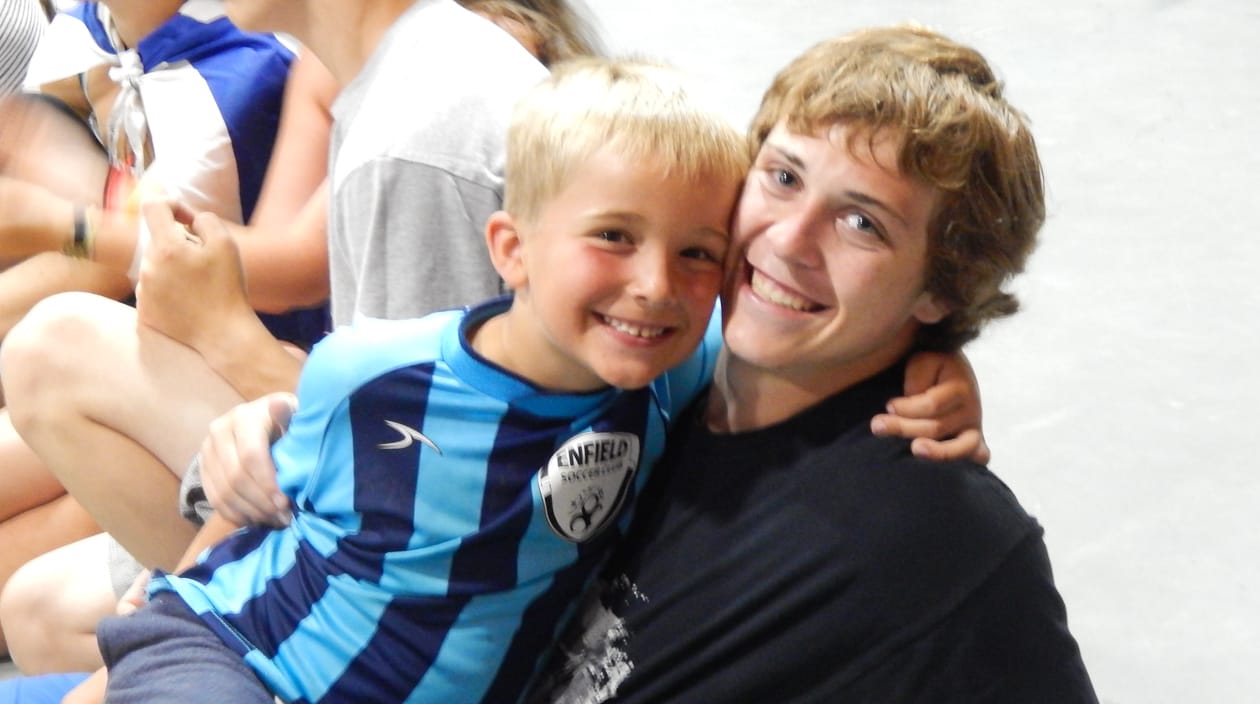 What You'll Gain
Highly Sought-After Transferable Professional Skills
Over the course of the summer, our staff gain valuable professional skills like leadership, problem-solving, empathy, and working in a team. Skills like these are highly sought after by employers in all fields.
The Benefits of Being Unplugged in Nature
It's not just kids who need to disconnect! What better place to be for the summer than at the base of the White Mountains in Maine? As a staff member, you're in for a summer of breathtaking views—and not to mention waterfront fun on Woods Pond!
Friends For Life That Feel Like Family
Staff members come to Camp Kingswood from all over the country—and the world! You'll learn so much from one another, making lifelong friends in the process.
Connection to Your Jewish Soul and Community
Our staff embody Jewish values and help to facilitate the exploration of our campers' Jewish identities, all while connecting with their own.
The Best Time of Your Life!
Our staffers say that summertime at Camp Kingswood is their favorite time of year. From Color War to gaga, staffers and campers alike experience a summer full of fun and exploration.
Who We Hire
At Camp Kingswood, we hire staff from all walks of life. From counselors to nurses, from chefs to supervisors, our staff members are all problem-solvers, team players, and hard workers. Most importantly, everyone loves working with children! They're caring, fun, and eager to make a positive difference in the lives of our campers. Sound like you? Explore our open positions!
I could have taken an internship or a higher paying job, instead I chose to work at camp. I'm forever grateful for my experiences working at camp. I owe a lot of my success to both the things I learned at camp and what it taught me about myself.Dan, Founder and President of Real Estate Co.
Counselors
Camp Kingswood counselors are loving, fun, and kind, and the LOVE working with kids. The ideal counselor has camp experience, successful experiences working with children, a positive attitude, and a willingness to do whatever it takes for their campers. Must be 18 years and older.
Zohar Counselors – Work with campers with mild to severe special needs. Assist campers in daily living skills, behavior management, emotional regulation and adjustment to and participation in camp life. Living in and working one on one with some of these children may be required.
Specialists
Camp Kingswood specialists love working with kids and have all the requirements of a great counselor, and they possess skills and training to teach an activity at camp. Must be 18 years or older. Specialists lead every activity in camp from sports to arts to farming. We are currently looking for creative and experienced specialists to lead activities in the following areas
:
Archery

Art

s and Crafts

Ceramics

Jewelry making

Painting and Drawing

Textiles

Camping and Hiking

Dance

Hip Hop

Modern

Israeli Dance

Farm and Animal Care

Fishing

Gymnastics

High Ropes and Adventure Course

Martial Arts

Mountain Biking

Music

Guitar

Drums

Song Leading

Nature Crafts

Outdoor and Indoor Cooking

Sports

Basketball

Soccer

Tennis

Baseball/Softball

Street Hockey

Football

Lacrosse

Ultimate Frisbee

General Fitness

Theater

Stage management

Choreography

Production

Tech

Waterfront –

All waterfront staff must possess a valid lifeguard certificate

Water Skiing/Wakeboarding

Sailing

Swim Instruction

Lifeguarding

Canoeing

Kayaking

Woodworking

Yoga

And several more! Check out the activities page to see the full list of program areas we are hiring staff for
Camper Care
We pride ourselves on being experts in child care and we hire a team of therapists and social workers each session at camp. Candidates should have backgrounds and graduate degrees in child psychology and/or social work. Camper Care team members work directly with our campers, staff, and families throughout the summer.
Leadership Team
The Leadership Team at Kingswood is formed by a team of experienced teachers, coaches, social workers, and summer camp professionals. Being responsible for their Program Area or Age Unit at camp, as well as being a collaborative member of the team is what makes a stellar Leadership member. At Kingswood we are so proud that several of our Unit Heads and Area Heads are "home-grown" Kingswood alums! Candidates should have at least 3 years of relevant experience, and be at least 21 years old. We are currently hiring for the following positions:
Unit Heads –

Oversees an age group at camp. Responsible for staff performance and camper wellbeing.

Check out our Bunk Life page to learn more about the specific age units at Kingswood
Area Heads –

Oversee a specific activity area of camp. Must posses experience in leading relevant activities to the area.

Responsible

for overall operation of the area,

specialty

staff

management, curriculum

development and supply

inventory

.

Check out the Activities Page to see the full list of program areas.

Jewish Life Director – Works within all aspects of camp life and is responsible for integrating meaningful , quality Jewish content and experiences that make a summer at Jewish Camp so special. Oversees the leading and running of Shabbat and holiday ceremonies at camp in

conjunction

with song leaders.

Program Director – Manages and supervises all aspects of camp scheduling and programming. Supervises the program areas. Develops and runs all camp programs. Familiarity with A/V equipment set up and use required.
Photographers and Videographers
The Camp Photographer/Videographer is a crucial summer team member responsible for capturing photos and videos, editing and managing content, producing and publishing camp promotional material, in-house videos and slideshows. The Camp Photographer/Videographer is an in-cabin specialist, living in a camper cabin and acting as an additional support counselor when not on assignment and working on his/her photo or video duties. This position is essential in sharing the magic of camp with camper families, friends, donors, foundations and alumni.
.
Support Staff
If it takes a village to raise a child, then it takes a city to run a camp! Our support staff team are the wizards behind the curtain that help camp run every day. Candidates should have relevant experience and a "whatever-it-takes" attitude. Our support team staff come from all over the world, and in some cases candidates local to Bridgton, Maine are preferred. We are currently hiring:
Nurses (RNs and NPs)

Office Administrators

Kitchen Staff (Chefs, Line Cooks, and Dishwashers)

Buildings and Grounds (Facilities and Maintenance)
Not seeing a perfect fit, but still eager to work at Camp Kingswood? Drop us a line to see what we can do!