Why Maine?
Each year, thousands of campers flock to Maine to experience summer camps, and it's no secret why. From its roaring rivers and pristine lakes to its snowcapped mountains, Maine boasts some of the most breathtaking natural sights in the country.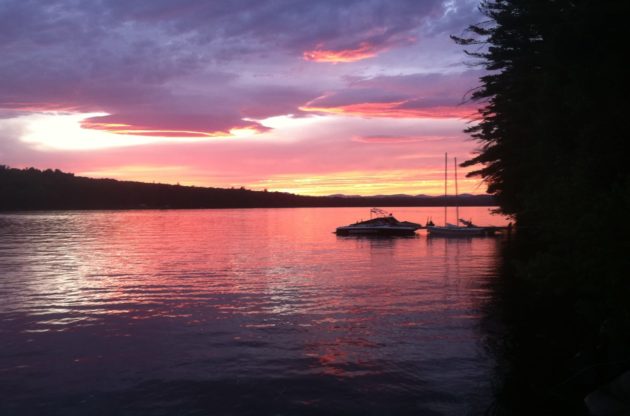 Located in Bridgton, Maine, Camp Kingswood is in the middle of nature's playground.
Kingswood is a place where campers can have an authentic, genuine camp experience, disconnected from the distractions of busy city life. Campers learn to love, appreciate, and connect to the natural beauty that surrounds them. Whether it's backpacking on an overnight adventure trip through the beautiful White Mountains, or tubing right on our picturesque waterfront, our campers take full advantage of our location.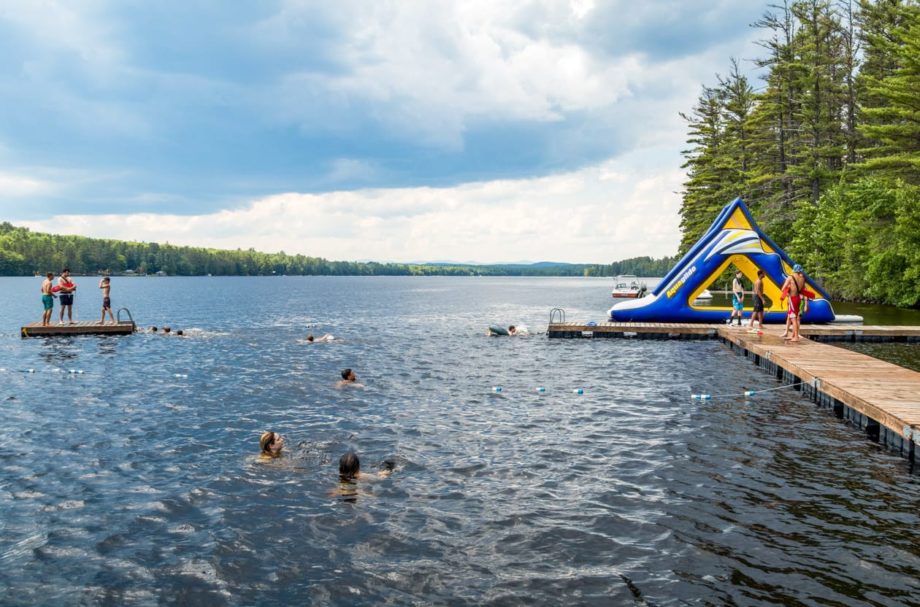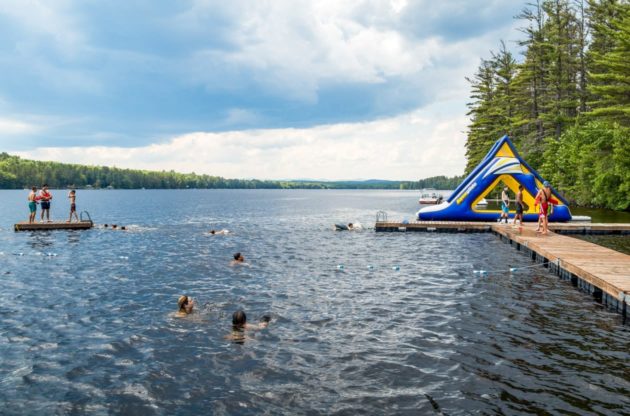 Waterfront
With 1,000 feet of shoreline on a serene and quiet cove of Woods Pond, our waterfront allows us to feel a million miles away from civilization. Access to our nearly 500-acre lake is unlimited for our campers, and the waterfront plays a central role in day-to-day camp life as both a beautiful backdrop and a place for endless fun! Campers can waterski, swim, canoe, kayak, tube, wake board, paddle board, sail, and play in our Aqua Park, all right in our backyard!
Explore Water Sports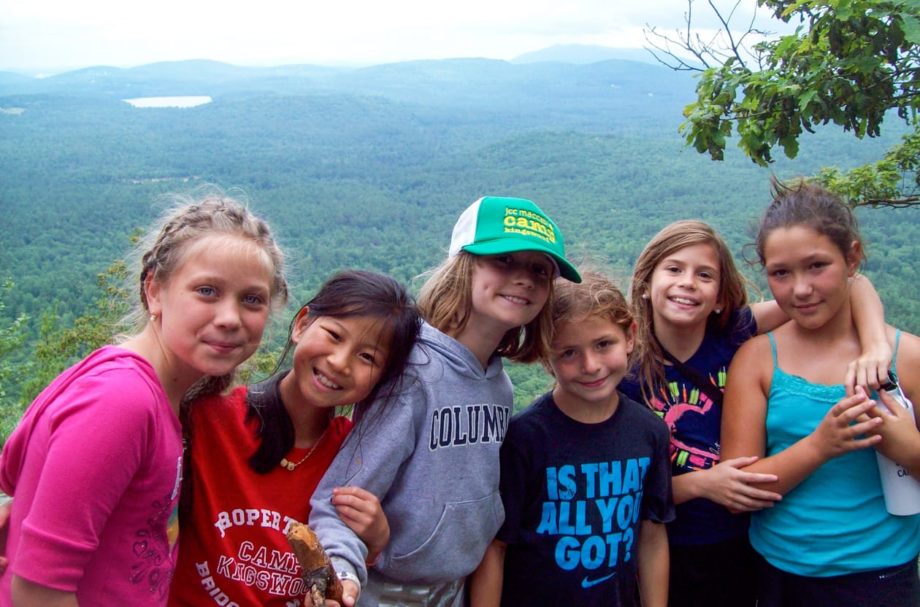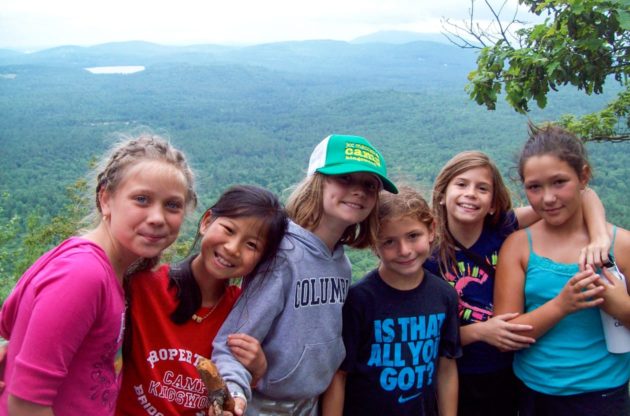 White Mountains
The White Mountains, part of the northern Appalachian Mountains, spread from New Hampshire to western Maine. Camp Kingswood campers can venture into the White Mountains on backpacking adventure trips for day hikes and even overnight for one, two, or three nights!
Maine Overnight & Day Trips
We take full advantage of our location at Camp Kingswood! Our youngest campers learn outdoors skills with overnights in our own woods, but once campers know the ropes, they can venture beyond our camp gates to explore the wonders of Maine on all kinds of adventures. Here's a glimpse of some of the amazing trips Kingswood campers have experienced in recent years:
Whitewater rafting down the Kennebec or Penobscot River
Canoeing down the Saco River
Day trips up Mount Washington to visit the weather observatory
Sunrise hikes on Cadillac Mountain to see where the sun first hits the United States
Day hikes to Diana's Bath to boulder and hike to amazing waterfalls and swimming holes
Sea kayaking in Casco Bay to visit the outer islands, lighthouses, and amazing bluffs and cliffs
Multi-day backpacking experience on the highest mountain in Maine, Mount Katahdin
Get ready to experience the sheer magic of Maine!
Explore Our Camp Virtually
Get a bird's-eye view of our amazing Maine property.