Food & Nutrition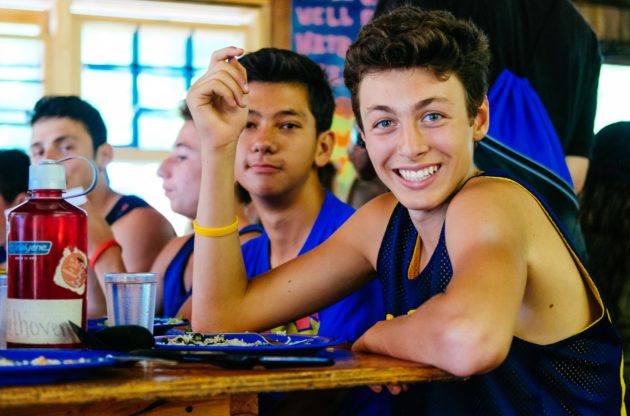 "Don't tell my mom, but I wish I could eat at Kingswood all year!"Noah, age 11
To put it plainly, our campers (and staff) love our food!
Our talented food service team works with us to create menus that are both delicious and healthy. Served family-style, our meals are comprised of kid-friendly Kosher food campers love to eat. You won't find us serving pre-packaged frozen foods—our chefs take great pride in preparing what our campers eat from scratch, often using fresh herbs and vegetables from our camp garden. In addition to the main meal, there's a full self-serve salad bar available at every meal. At breakfast, campers will find a variety of yogurts, granola, fruits, hard-boiled eggs, and cheeses, and at lunches and dinners, there are always tons of salad choices, including several proteins and optional meal choices like pasta.
Mealtime
Meals are a blast at camp! Campers sit with their bunkmates, allowing for ample social time to catch up on their days. Our staff are trained to help campers navigate mealtime, whether it's venturing beyond their norms to try new foods, dealing with the excitement and noise of a full dining hall, or learning how to share and pass food around a big table. Meals include funny skits, music, cheering and dancing, ensuring that three times each day campers are given an extra boost of fun! At least once a week we have a BBQ by the lake, which is a favorite for lots of kids!
Snacks
Campers never have to worry about being hungry at Kingswood! Fresh fruit is always available, and snacks are provided every afternoon and evening before bed.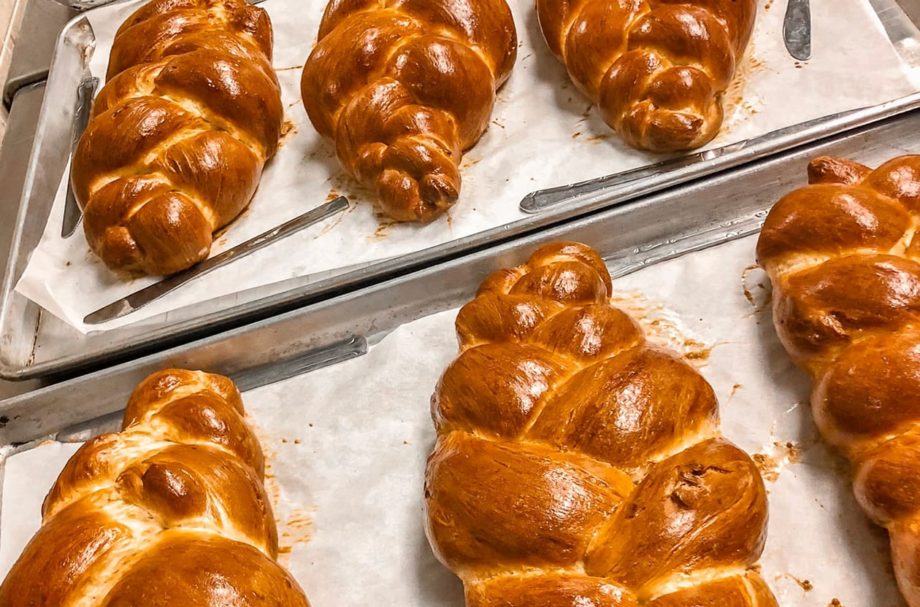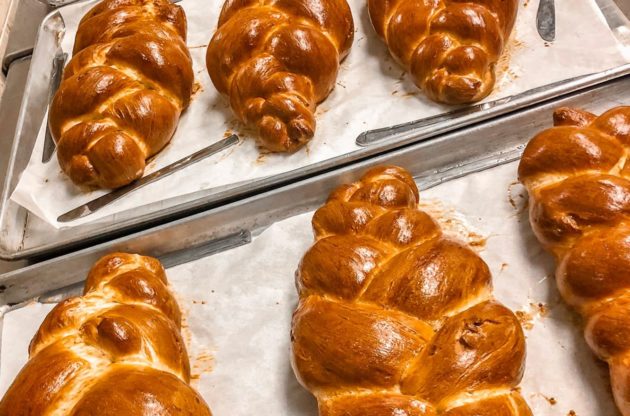 Shabbat
Shabbat dinner on Friday nights is an extra special night each week. Our Friday night Shabbat experience is complemented by a special Shabbat meal, complete with homemade, fresh Challah and our chicken soup.
Dietary Restrictions & Allergies
At Camp Kingswood, we accommodate all types of food allergies and dietary needs. One of our chefs is solely devoted to campers with special dietary needs, and our food service team works hard to ensure that our meals for campers who are vegan, vegetarian, celiac/gluten-free, or allergic to foods are delicious and diverse.
We are a peanut-free camp, and do not use peanut butter or tree nut products in our food, or anywhere at camp.
Learn more about Wellness & Safety, and feel free to contact us with any questions!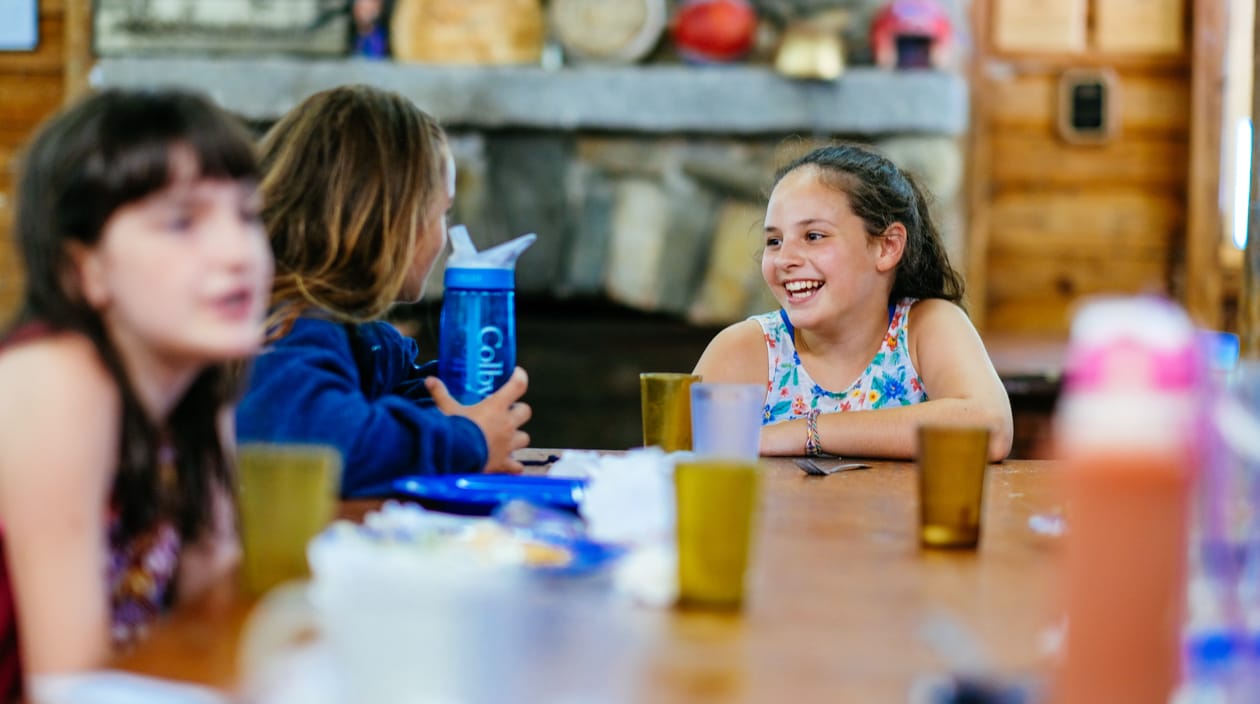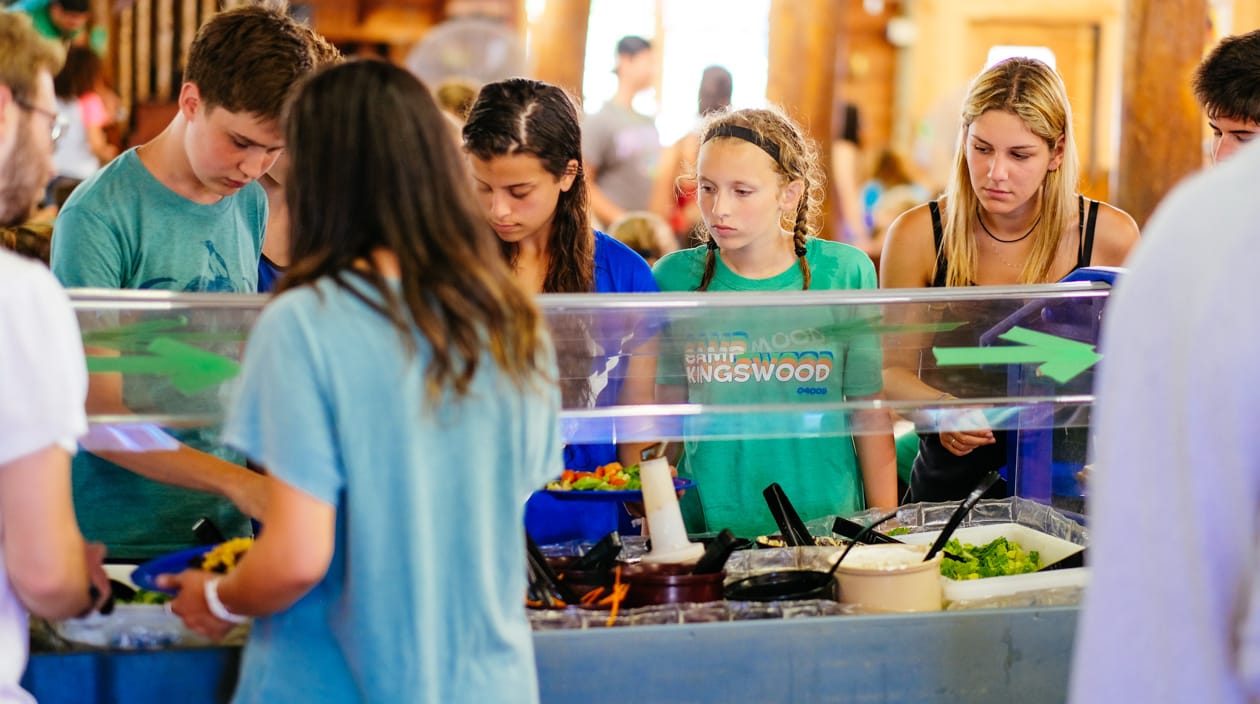 Food on Trips
Even when we're off-site, we ensure our campers are eating well. Before the trip, our kitchen team packs up delicious meals and ingredients. On the trips, campers learn how to prepare their own meals, making each meal away from the dining hall a fun and rewarding experience.