6 Ways Jewish Summer Camp Changes Lives in a Positive Way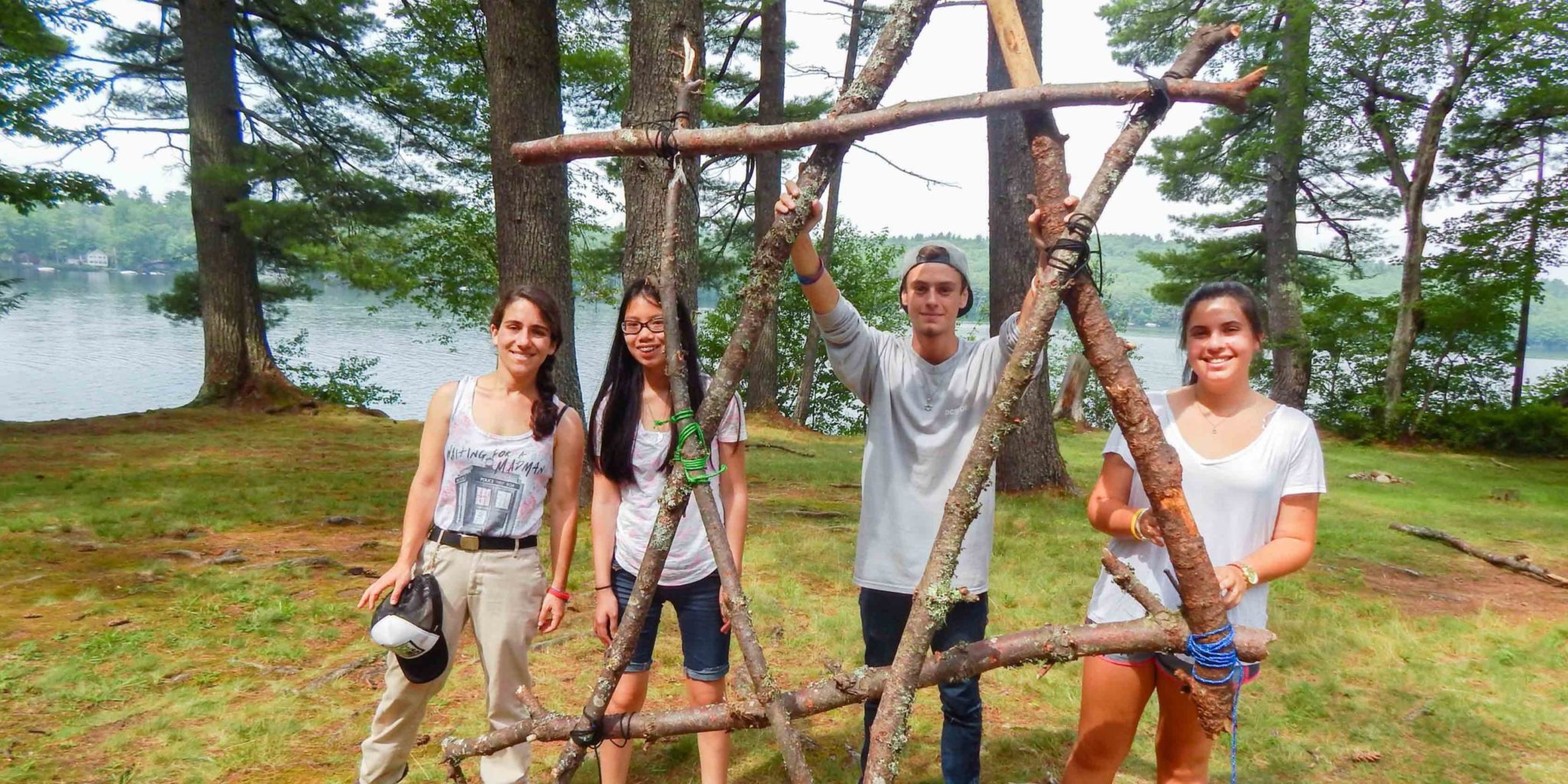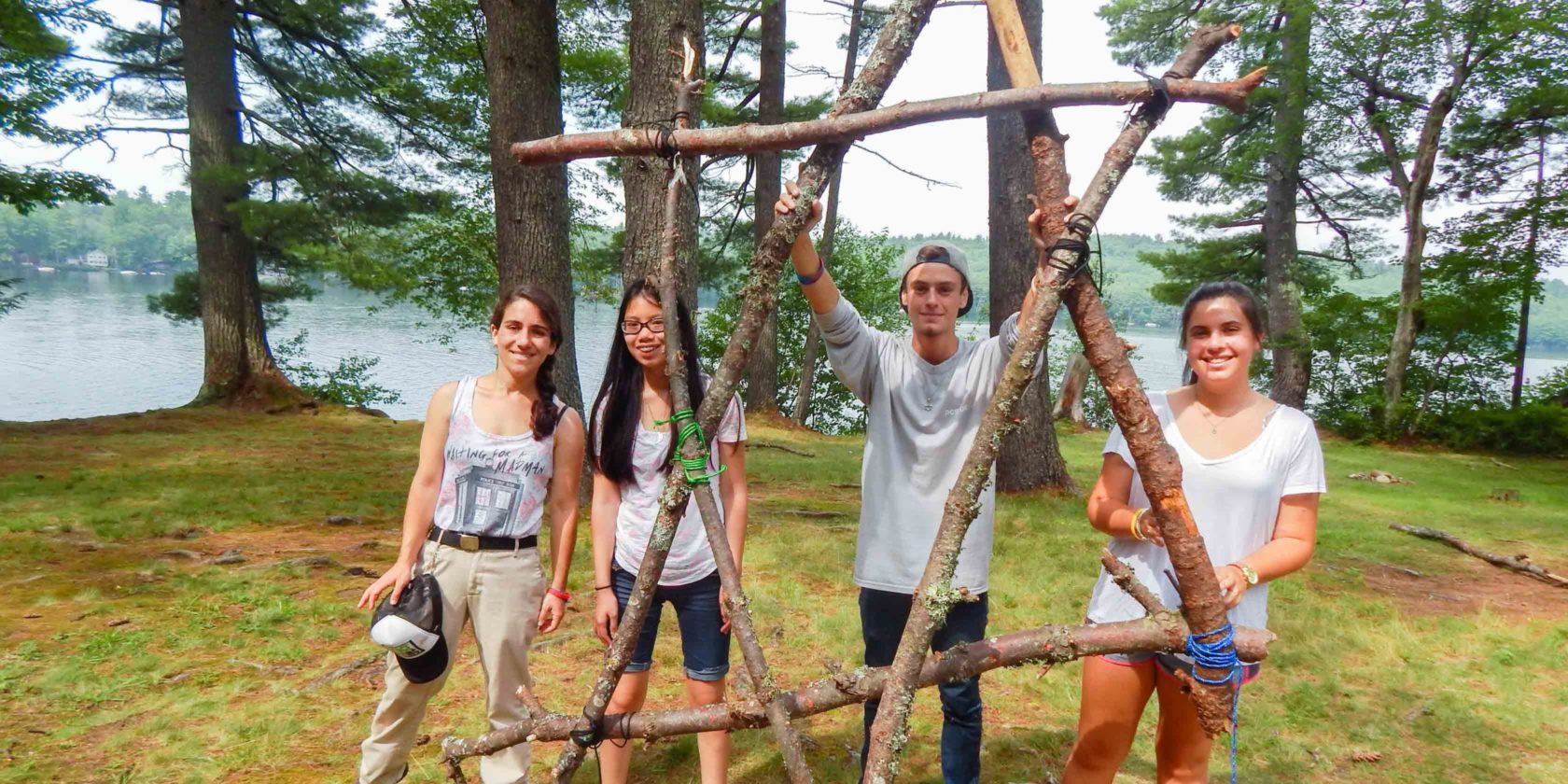 Choosing the right overnight Jewish summer camp is a big deal for both parents and kids. After all, this is where they'll meet their best friends who feel like siblings, discover their passions and talents, and learn to be confident and proud of their Jewish identity. Plus, the right Jewish sleepaway camp offers peace of mind for parents as well. Rest assured, summer camps like Camp Kingswood help campers grow and learn valuable life skills while having a ton of fun.
Here are six ways Jewish summer camp changes kids' lives in a positive way.
Making True Friendships
Friends made at summer camp are truly special. From the first camper they meet in their bunk to a fellow enthusiastic camper they meet at their favorite activity, opportunities to meet new people are endless. Campers would say their camp friends "get them," and this comes from living in a bunk, and the closeness that develops from a session living together at camp. Between cheering on teammates in a game of volleyball or starring beside another camper in the camp play, it's easy to see why this is the perfect environment for making a new friend.
Making friends as a camper positively impacts mental and physical health and builds self-esteem, instilling confidence to take on the next school year. New campers join the welcoming Camp Kingswood family every summer, so there are plenty of opportunities for campers to make new friends year-after-year.
Caring and fun counselors are the perfect role models to guide campers toward developing authentic friendships. Learning how to navigate living together when most campers have their own rooms at home takes practice, and counselors are trained to show campers how to be a kind, trustworthy, and generous friend and roommate, giving them interpersonal skills that carry into the rest of their lives.
Being Part of a Jewish Community
There's a reason every camp's website features endless smiling kids having fun with their fellow campers! Jewish summer camp fosters a sense of community that is rarely found anywhere else. Campers are constantly together, which over the course of the summer creates an unmatched bond of community. Even the most hesitant newcomers find themselves fully onboard with camp spirit by the end of the summer.
Fostering an environment of community and inclusiveness makes every camper feel welcome and excited to come back the next summer. Even if they're arriving at camp shy or anxious, Jewish sleepaway camps are known for their strong and welcoming community feeling.
At Camp Kingwood, campers and staff join us from around the world, providing a global Jewish experience without leaving Maine! New friends from as far away as Israel and Argentina add to the fabric of our community.
Learning New Skills
It's safe to say that for most kids, they'd rather be learning with the backdrop of a lake than in a classroom! Skill development at camp is part of camp's secret sauce. Confidence soars when a camper experiences the applause of the whole dining hall after performing a guitar solo on stage for the first time, when they climb to the top of the climbing tower, or when they make it around the lake standing up on water skis for the first time. That sense of achievement and pride is felt all around camp, all day long.
Summer camps are the perfect place to learn new skills because campers are able to pursue their own interests, trying things they've never done before. Whether they are athletic, creative, artistic, or adventurous, summer camps are the ideal environment to master a new skill.
Gaining Independence
Jewish sleepaway camps are more than just a few hours a day away from home, and for many campers, this is their first taste of independence. Of course, they're not totally on their own. Counselors and supervisors at camp are amazing mentors and have your kid's safety as their main priority. That being said, this new experience is both exciting and eye-opening for many first-time campers.
The importance of learning to be independent from a young age is well-documented and what better place to start than camp? Kids have a full support system of other campers, as well as adult counselors and staff. This experience helps build their confidence and relieves some of the anxiety that comes with newfound independence later in their lives.
Taking Risks and New Experiences
Camp, in the literal sense, is a completely new place for many campers. Some campers have never spent time outside of their hometown or city or have no idea what to even expect from a summer camp. There are even new places to explore off the campgrounds! For instance, Camp Kingswood campers are exposed to the beauty of Maine by exploring the White Mountains and surrounding lakes on backpacking trips, hikes, climbing, and other trips.
One of the most positive benefits of summer camp is the gentle push outside of their comfort zone. While they might have experienced something similar on a school field trip or vacation, camp offers these experiences with a new perspective. With enthusiastic counselors and great camp friends, exploring new places is always a fun experience.
Camp Kingswood is an overnight Jewish summer camp for boys and girls grades 2-12. Want to learn more? Contact us and schedule a time to chat today!