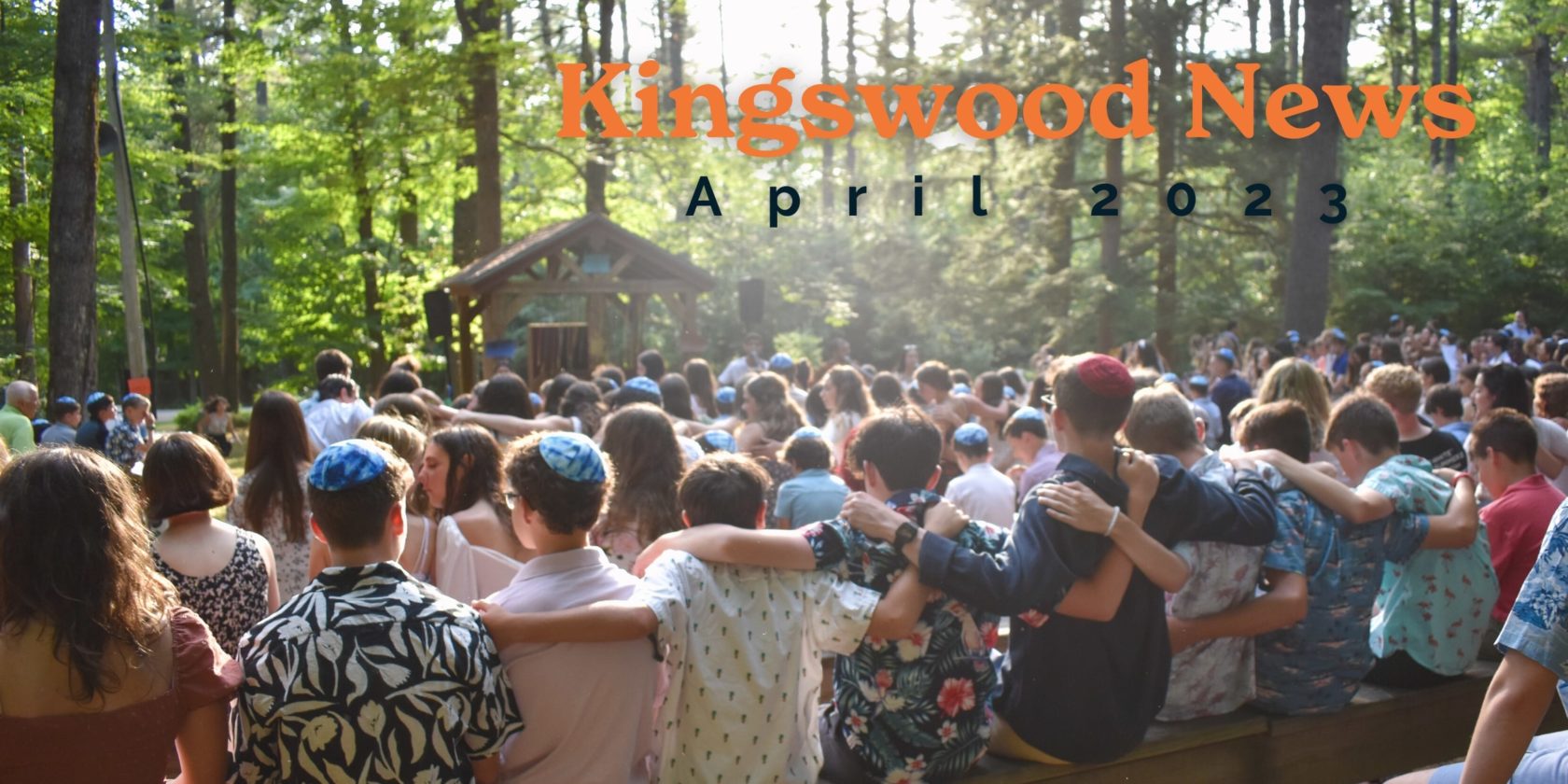 Dear Kingswood Community,
Spring has sprung and we are thrilled to bring you the latest edition of The Kingswood News! As the weather warms up and the days get longer, we are reminded that summer is just around the corner. With that in mind, we have announcements and news to share!
Kingswood on the Road
It's around this time of year that we kick it into high gear, starting with in-person trainings around the world with our 2023 summer team!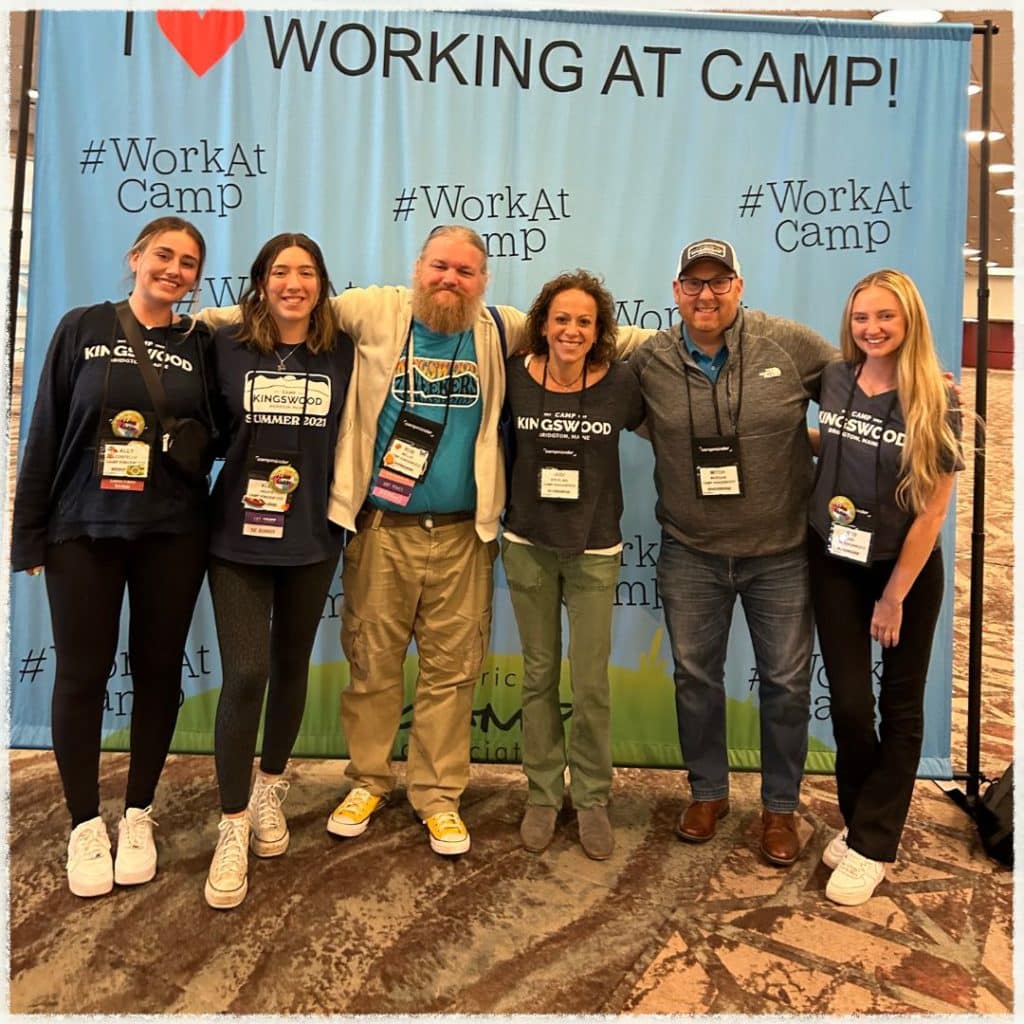 We launched our travels at the annual American Camp Association Conference with a few members of our summer Leadership Team, where we gathered with over 3,000 camp professionals to learn together and discuss current trends and best practices in the camping and youth development industries. If you were at camp from 2012-15 or 2021, you may notice Jess Kirk in the picture with us. We couldn't be more excited that our '21 Head of the New Rec will be returning from the UK this summer as the Head of Areas and the New Rec. Watch out for the best Gym & Dance shows this summer you've ever seen! 
But we didn't stop there…Jodi and Mitch hopped on a plane from Atlantic City to Israel, and then over to England, where they joined our new and returning international staff for training and team-building. The staff spent time learning with Jodi, Mitch, and returning staff about Kingswood's culture, program, and daily life. We got to know the awesome individuals joining our community, and by the time we left, it was as if they were already a part of the Kingswood family. As Dor, our new Israeli drumming specialist said, "It feels like I hit the jackpot getting placed at Camp Kingswood this summer!" We agree, especially after being a part of the coolest drum circle ever that Dor led for a room of 50 camp staff, using buckets and drum sticks!
Staff Announcements!
This month's returning staff highlights feature three incredible humans who embody the spirit of Camp Kingswood. Without further ado, let's meet our April returners…
First, we welcome back Oli Sultan! Oli hails from the UK, where he's studying Politics and International Relations at University of Birmingham. Returning for his 3rd summer and his first as a supervisor, Oli has camp spirit in his core. Whether he's swimming with his campers or leading an evening program, he always has a giant smile, and his infectious energy and positivity are felt throughout camp. Last summer Oli was the Assistant Unit Head in Tsofim, and this summer he'll be returning as a Unit Head!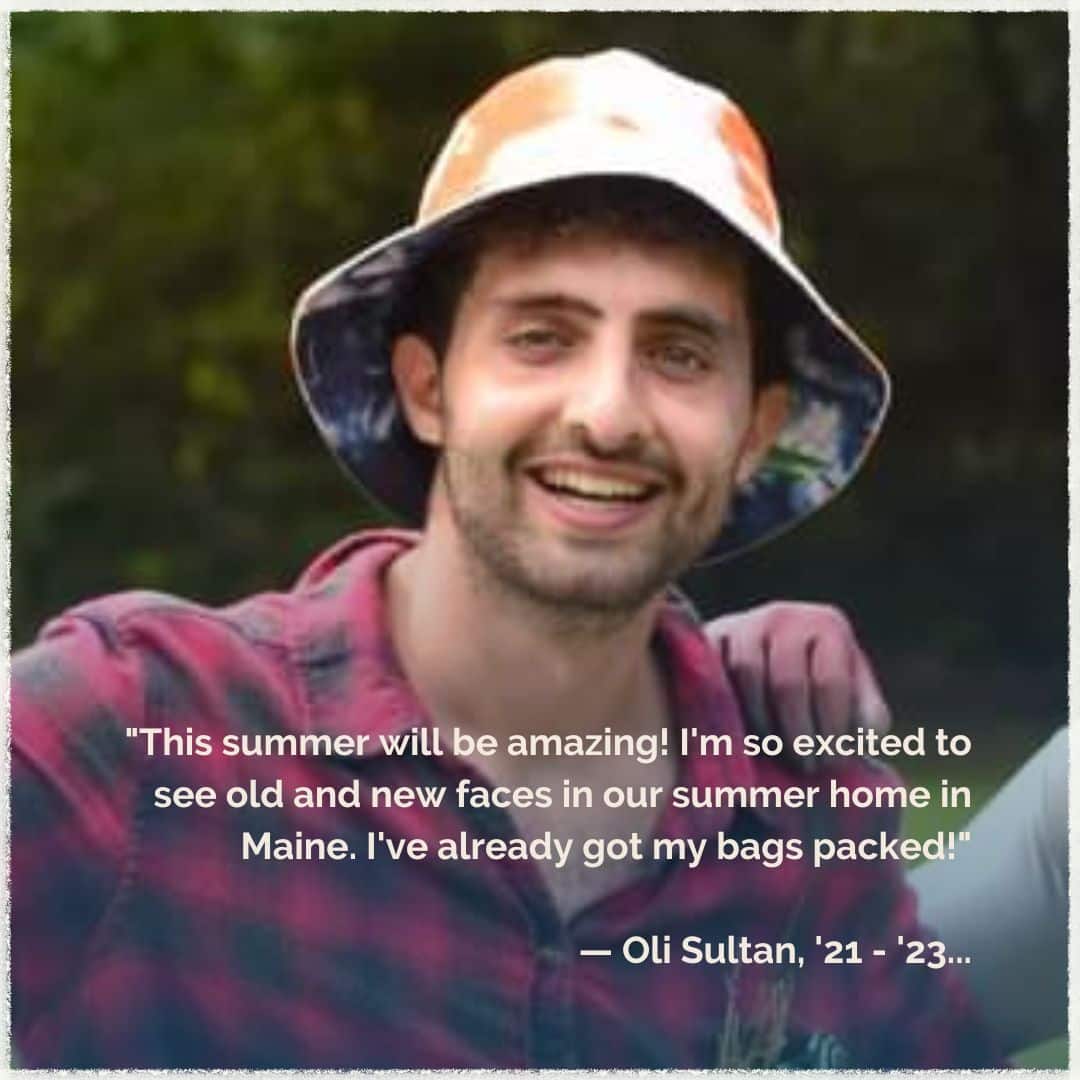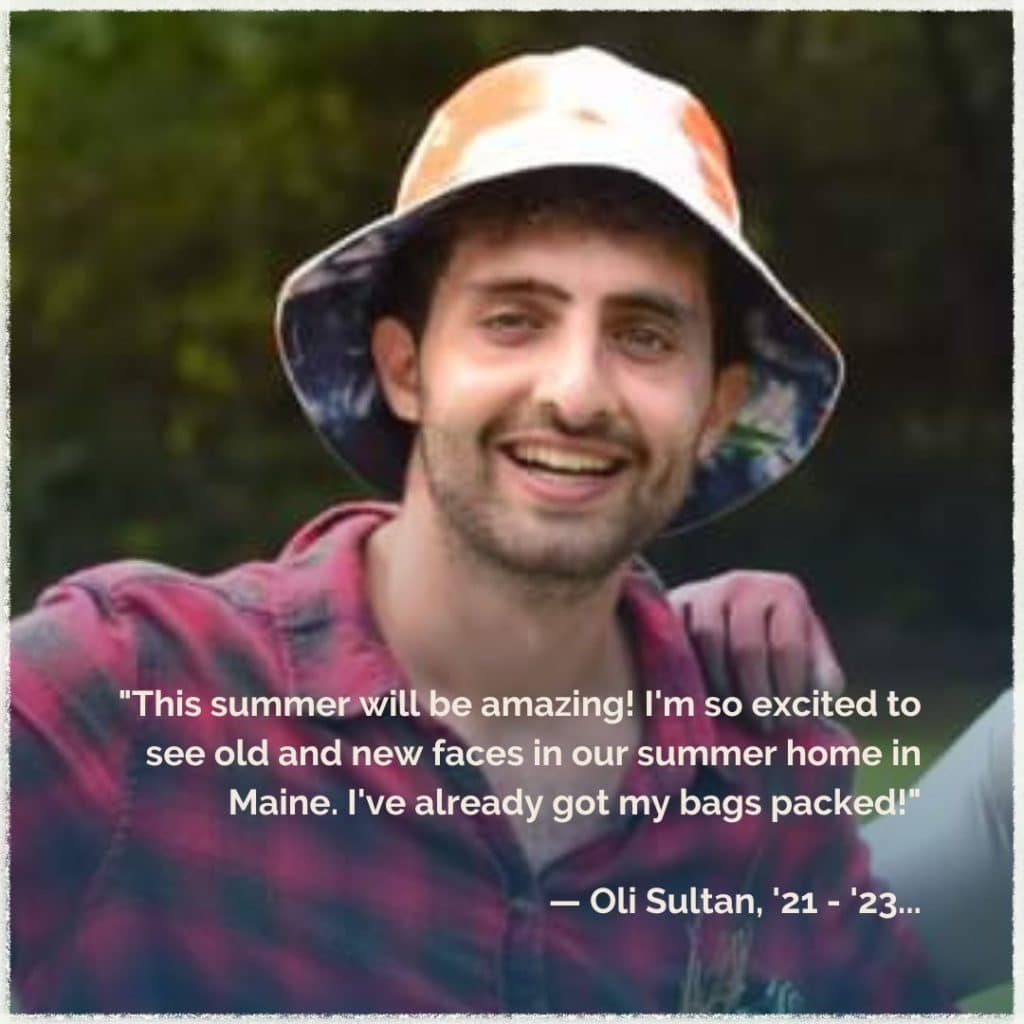 Next, we are excited to welcome back Seth Bradley for his 11th summer at camp, as part of our Media Team! A communications major at University of Massachusetts Amherst, Seth is excited to be combining his love of communications and photography with his love of kids and Camp Kingswood as a Camp Photographer and Counselor.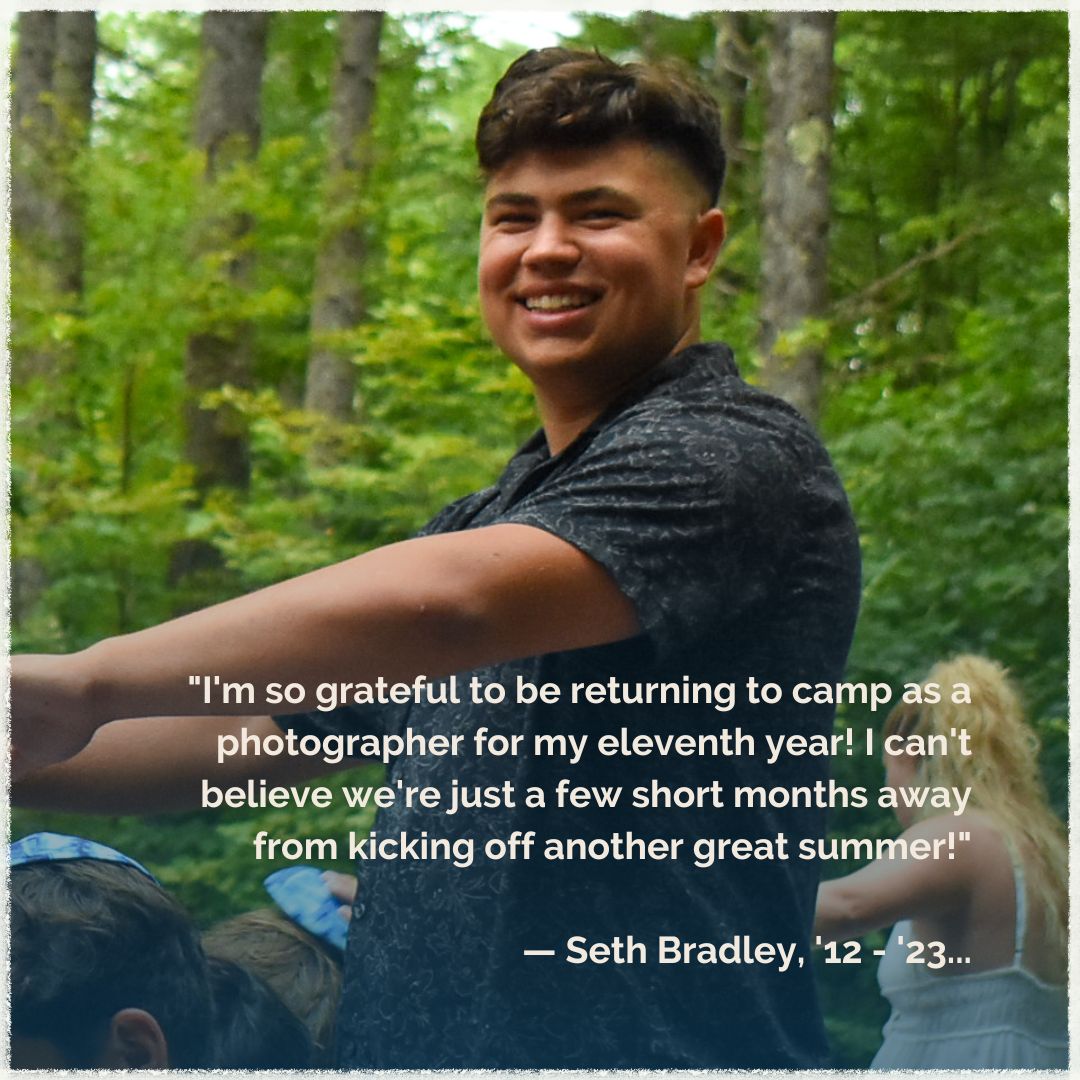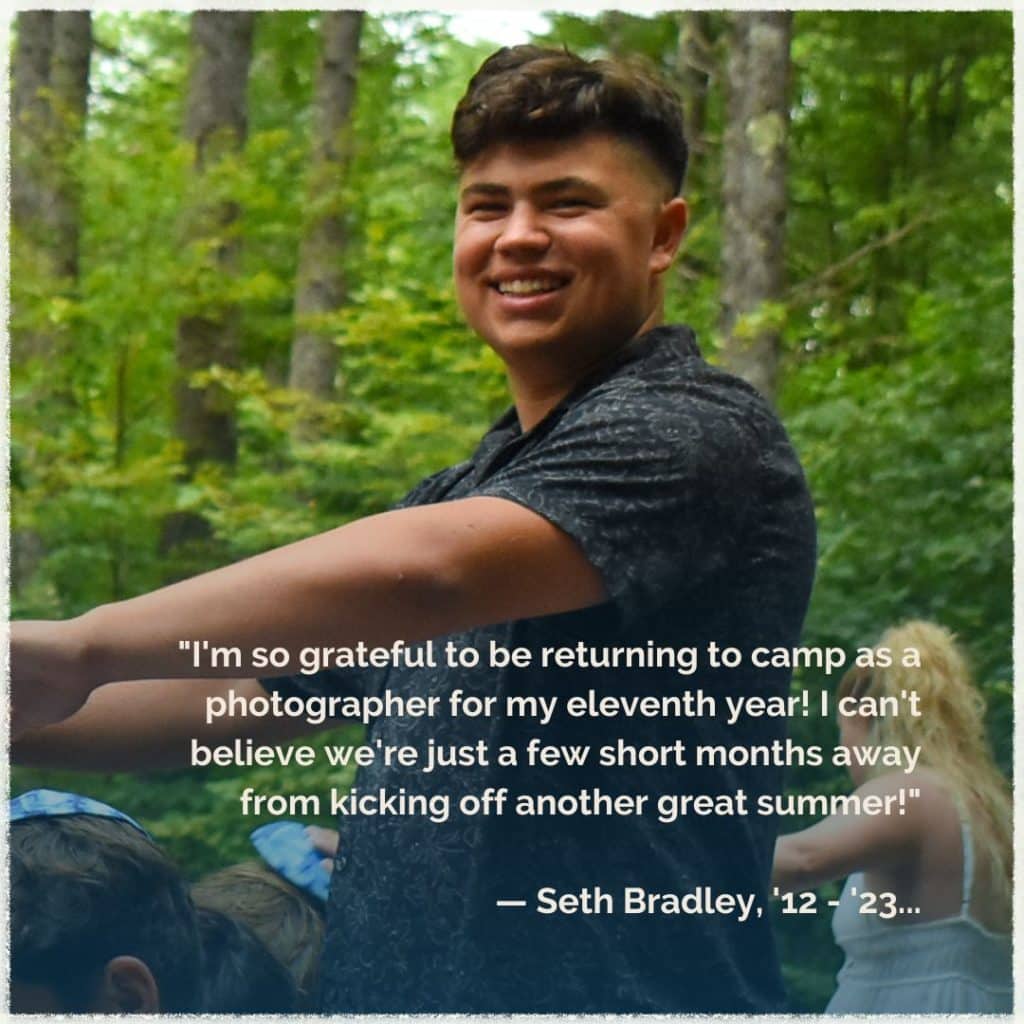 Lastly, we are thrilled to welcome back Maya Shavelsky for her 8th summer at Kingswood, and her first on staff! Maya's from Newton, MA, and will be a freshman at Tulane University in the Fall, studying Elementary Education and Psychology. To say Maya has been waiting her whole life to finally be on Kingswood staff would be an understatement. 🙂 Growing up, Maya dreamed of working on the waterfront, and we're so excited for her to be fulfilling that dream this summer as a Waterski Specialist and Counselor!
We are so grateful for the dedication and hard work of all of our returning staff members, and we can't wait for them to join us for another unforgettable summer at Kingswood!
---
It's in the Family
This year, in honor of our 110th Anniversary, we're highlighting multi-generational Kingswood families in each issue of The Kingswood News. This month, we introduce you to the family of 1st time camper Sydney Schwartz – a THIRD generation Kingswood camper! How cool!   
Jon Schwartz, Sydney's dad, says he always hoped to pass the Kingswood tradition to his own children. Now, he's thrilled to be sending Sydney for her first summer.
"I've been hyping Kingswood up to Sydney for as long as she's been alive," he joked. His mom Joyce Bahn and his aunt Carol attended Kingswood in the 60s before Jon started as a camper in 1992. He attended as a camper for five summers, and then returned to be on staff in 2004 and 2005. Jon loved Kingswood so much that he brought his girlfriend Jenn with him to work at camp as an A&C specialist. Jenn and Jon went on to get married, setting into motion the next generation of Kingswood (and A&C!) love. 
Jon's favorite memories as a camper are quality time in the art room (even offering to clean the ceramics wheels for the staff), learning to get up on water skis, rainy day activities (some that are still Kingswood classics!) and working with his bunkmates to slyly get extra tickets during the Fourth of July Carnival. 
Sydney says "I heard a lot about Kingswood from my dad, and I'm excited for everything. It's going to be exciting to be at camp and do stuff that my dad did when he was a kid, plus new activities too!" Sydney ended our call letting us know that she's particularly excited to join the cast of the camp musical this summer, and we can't wait to see her on stage!
Camp friends are for life, and Jon agrees, sharing that he's still in touch with his camp friends after all these years. He added that the Friends of Camp Kingswood Alumni Facebook Group has been such a special way to reconnect with old friends. If you're an alum and you're not yet in the Facebook Group, join today! Better yet, join us at camp July 28-29 in-person for our 110th Anniversary Alumni Shabbat!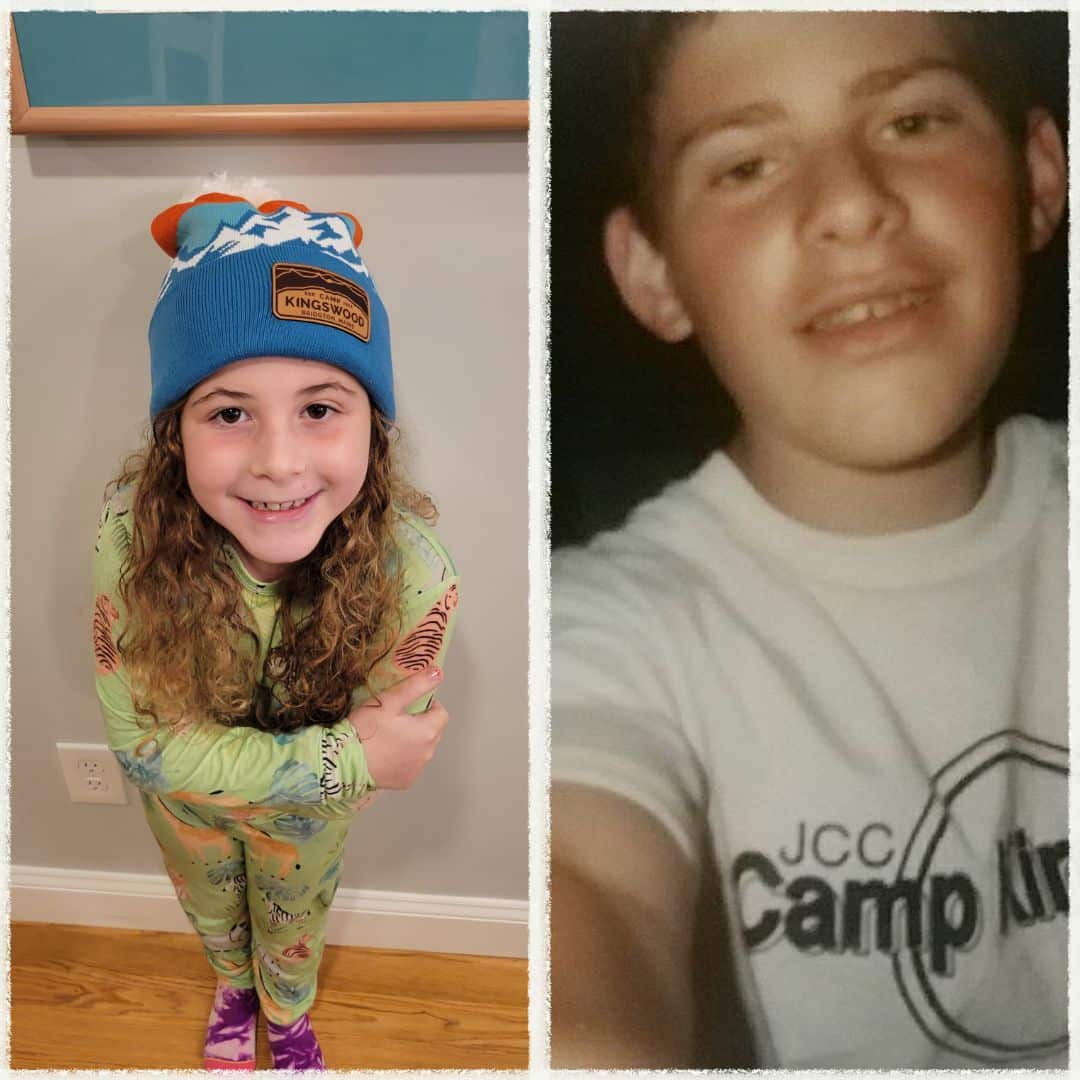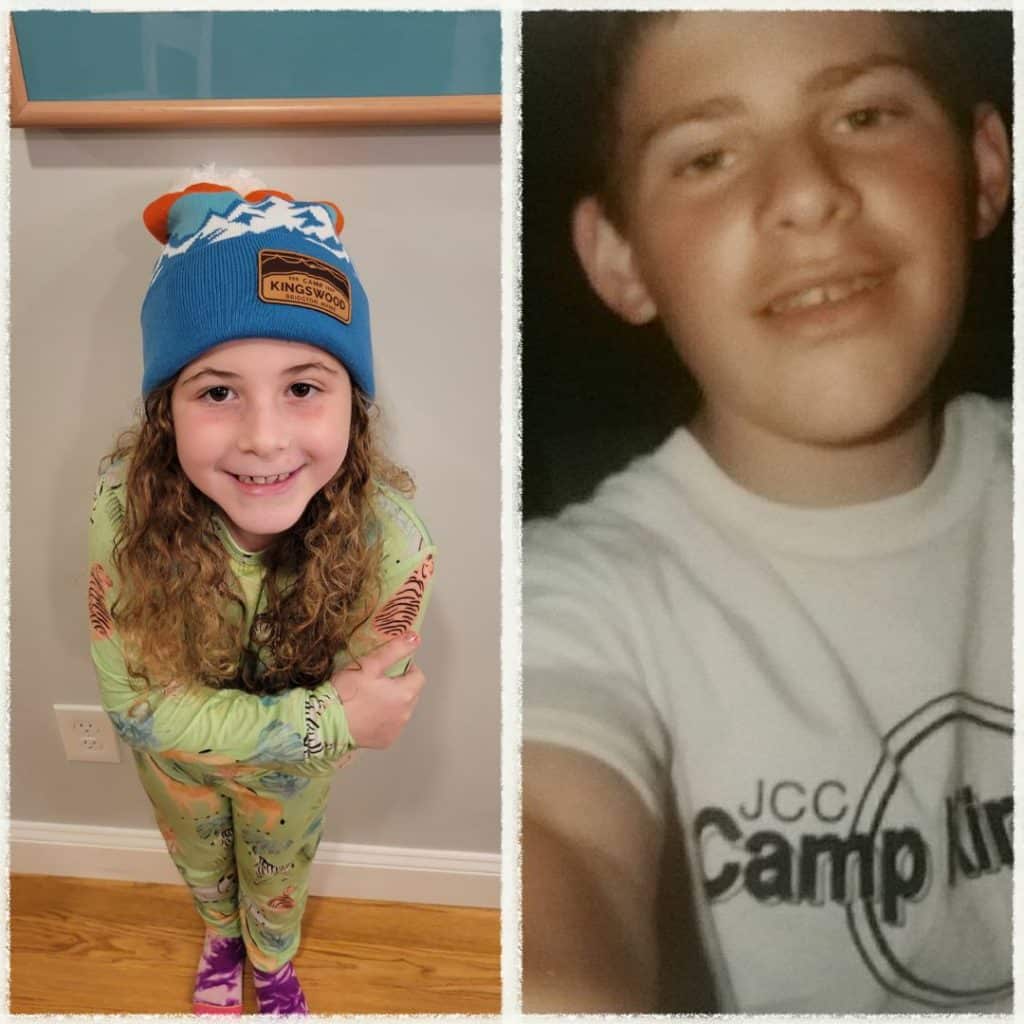 ---
So Fresh and So Clean (Up) 🙂
We're always listening to feedback and looking for ways to improve, and this year we're happy to report that we'll be working with a new laundry service for 2023! While our new laundry service will have our bags for an extra day (bags come back 2 days later), we're switching to a service that works exclusively with schools and camps, so they are experts in getting clean clothes back to the right campers without losing any socks along the way! Our new service even uses cameras throughout the process, so they can check back to see what happened if anything goes wrong along the way! While a laundry bag is on the packing list so campers can have one to use between laundry days, upon arrival, campers will receive a personal laundry bag from our new laundry service to use throughout the summer. 
---
Kingswood Dictionary: GAZEBO
GAZEBO [gah-zee-boh] noun. A sweet destination in the town of Bridgton with crazy ice cream flavors and fun lawn games. This Bridgton staple is a few minutes from camp, just off Main Street. During camp, there are a few ways campers can win a Gazebo visit as a prize – most famously if their bunk wins Cleanest Cabin for the session. Every day bunks are scored for cleanliness, and the bunks with the highest scores at the end of the session earn a trip to the Gazebo! It's also a favorite spot to stop for families coming for Visiting Day or picking up campers on the last day of camp.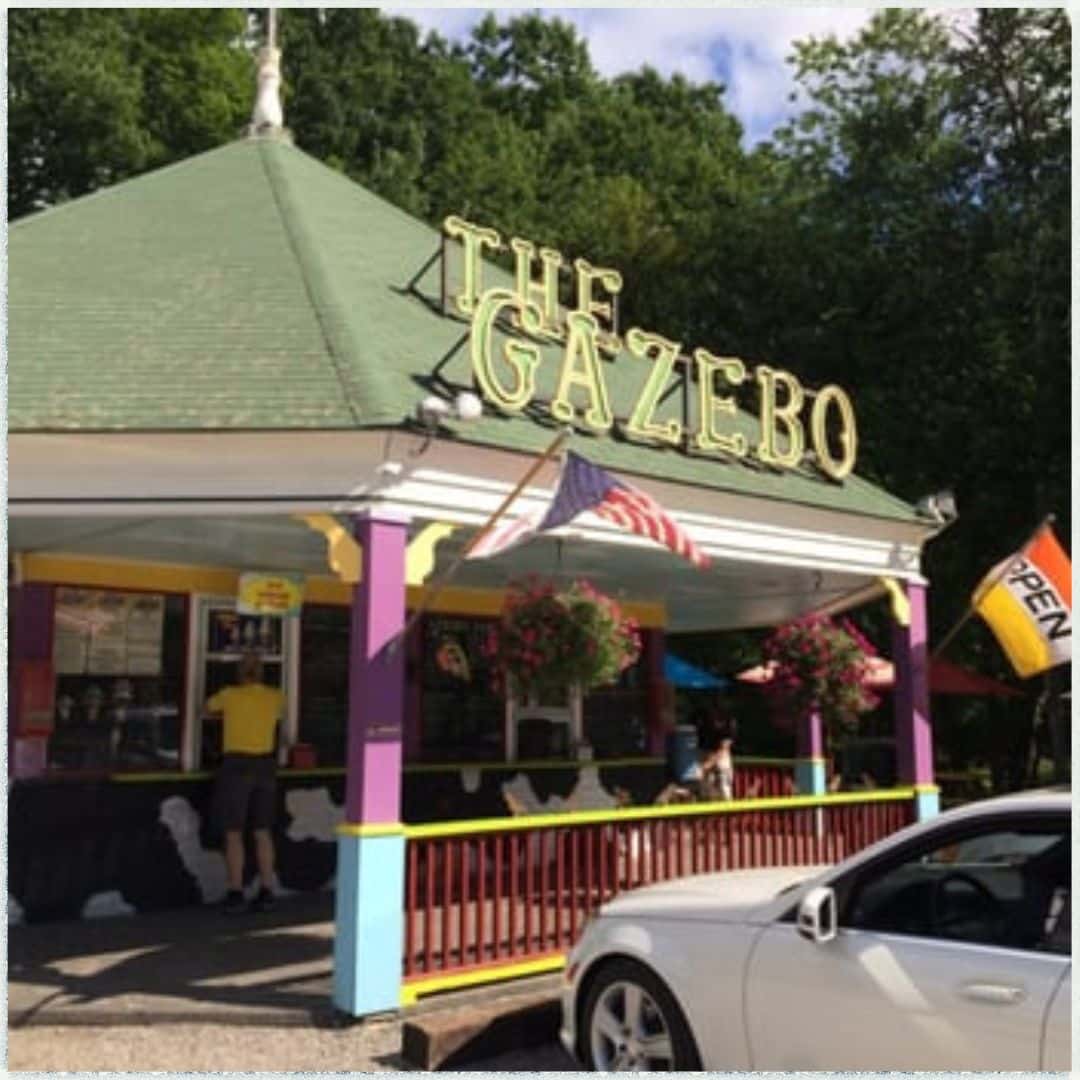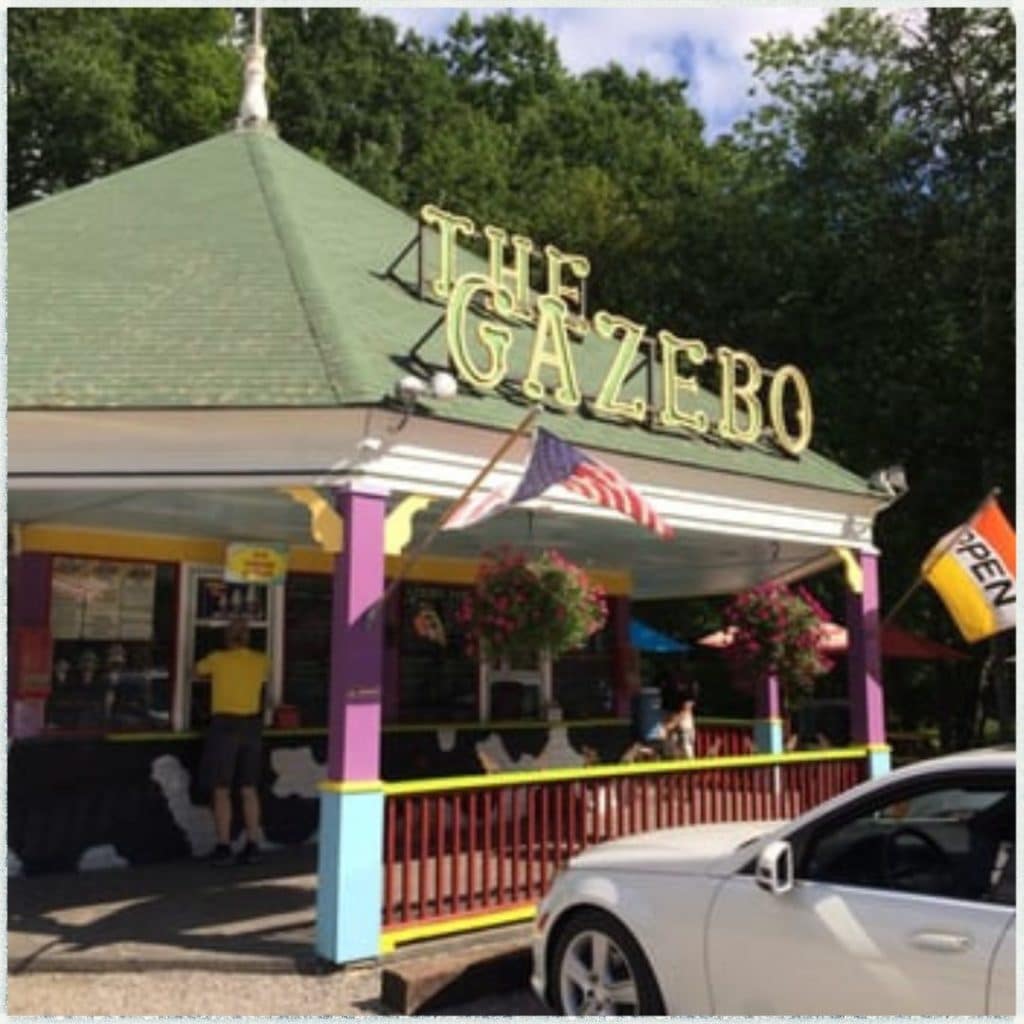 Getting Ready for Camp Reminders
Hey parents of '23 campers! Here some important dates and deadlines for the upcoming summer season:
Boston New Family Night April 30, 4 pm at JCDS in Watertown (RSVP here).
Virtual New Family Night May 1, 7 pm on Zoom (RSVP and receive link here)

All camper and staff forms are due by May 1st. 

Campers with prescription medications (not inhalers or EpiPens) are required to submit their prescriptions to CampMeds by May 26th for Session I campers, and by June 20th for Session II campers. 

Families using ShipCamps should request that bags arrive to camp 3 days prior to the start of the camp session
---
That's a wrap for this edition of The Kingswood News! We're grateful you're a part of the Camp Kingswood community. We hope your Passover is a time of reflection and renewal. Don't forget to follow us on social media to stay up-to-date on all things Kingswood! Until next time, peace, love, and camp!
Wishing you a Happy Passover with more macaroons than matzah,
The Kingswood Team