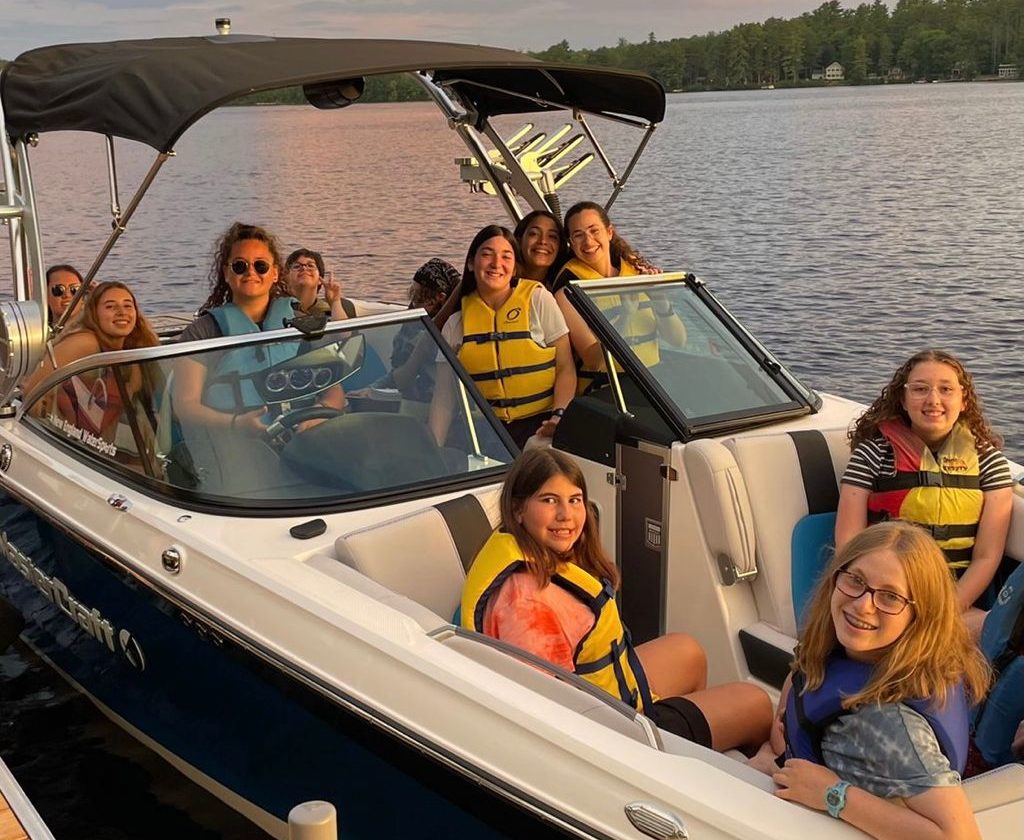 Hi Kingswood family and friends,
My name is Hannah and I am the Assistant Waterfront Director this summer at camp. This would have been my 15th summer but sadly, 2020 had other plans, so it's summer 14!  I am beyond lucky to have the chance to be back in my happy place for another summer, especially after the year we have all had. 
I could talk about the magic of Kingswood forever, but I find that it is easier to show why this place is so special. I am the youngest of four kids, and when my siblings were about to embark on their first year, my six-year-old self begged and pleaded until my parents let me go for two whole weeks! I was not the strongest swimmer, and when I got here, the waterfront staff took me in and taught me how to swim on Woods Pond. My love for the waterfront (and my confidence!) exploded and I spent as much time on the water as I could every single year after that. Not only did I develop a deep love for the water and everything our waterfront has to offer, but I began to build a community that is stronger than anything I have ever known. The saying "Ten for Two" described my life perfectly. No matter what was going on at home I knew that I just had to make it to June when I could be at my second home with the people who know me better than just about anyone else. 
My birthday is in the summer, and for most kids that can be difficult because they aren't at school to celebrate. My birthday was even better here because I would wake up that morning to a community that swallowed me up in love and truly made me feel seen. Kingswood gave me the motivation to get through any obstacle that came my way. I have been through every age group at camp – Olim, Tsofim, Bogrim, the second-ever Chalutzim group, CIT, CIT Israel trip, Junior Counselor, Counselor and finally the Assistant Waterfront Director. 
I know this camp better than the back of my hand, and I now have a chance to share the blessings I was given from growing up here to anyone who embarks on the same journey my siblings and I did, 15 years ago. Leaving home can be scary for kids, and this summer I want to give campers the experience of finding a second home like I did so they can come back as staff and pass that awesome feeling onto the next generation like I'm doing here now. 
See you on a ski boat,
Hannah