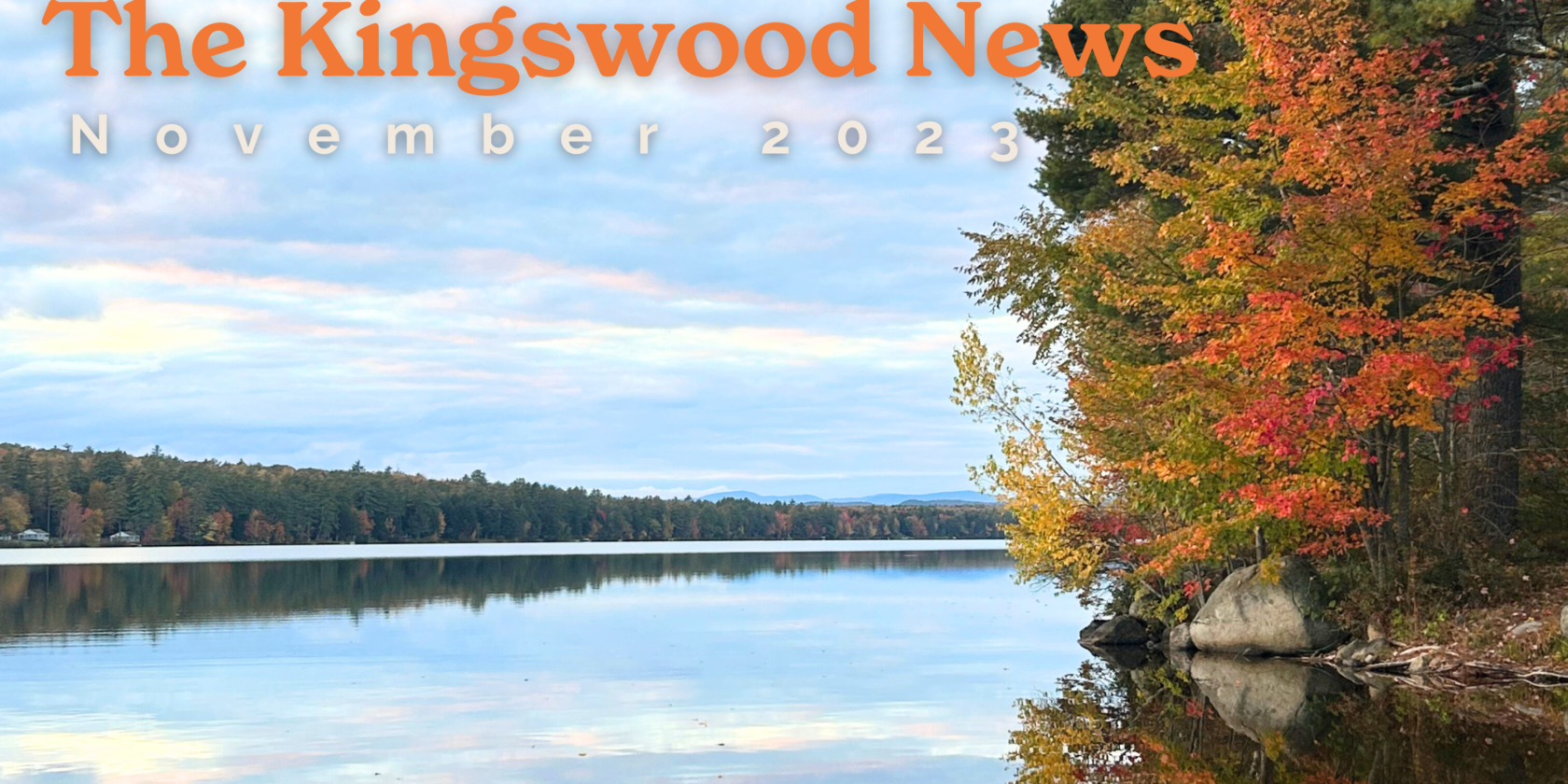 Dear families,
Since our last edition of The Kingswood News the first week of October, the world has been turned upside down and we have experienced incredible loss, pain, and fear. With over 100 staff members and campers living in Israel and many more of our North American community with Israeli family and friends, this war is very personal and painful for our Kingswood family. As a Jewish camp, we've shared the heartache of five other camps who have lost recent Israeli staff already in the war. We are praying for the safe return of the hostages and the swift end of the war.
Around the world we're hearing from our staff who are struggling to make sense of the anti-Semitism rearing its head on their campuses and in their communities, and for two days our team at camp sheltered in place while a manhunt was underway for the Lewiston shooter. It has been a tough month, making the moments of light all the more important.
One light in this dark moment has been the incredible power of resilience and the strength of community. In Israel, we're hearing from our camp families and staff living from the Negev to Haifa about the work they are doing to help those in need. Here in the US we're proud of the volunteer efforts and activism from campers and staff, speaking up and being heard, whether it's Olim campers making bracelets and selling them to raise tzedakah or staff members working to fight anti-Semitism on their college campuses.
As we watch threats of violence and anti-Semistim rising daily, we see the need for camp more than ever before. A place where we can shield children from the chaos of the world around us. Where we can be immersed in positive relationships with peers and where we don't have to hide our sense of Jewish pride. Where we can safely explore, ask questions, and learn how to be our best selves, showing up as active and informed members of our local and global communities.
Throughout the last month the outpouring of generosity, care, and love of the camp community has never felt stronger. If you'd like to connect with any bunkmates past or present, check out our 2023 directory or send us a note and we will pass it on.
Speaking for our whole team, we have found comfort and strength in gathering with our Kingswood family. Being together, planning for the summer, and connecting families, staff, and alumni has left us yearning for June. In the summer it's easier to separate from the noise of the world and allow kids to just be kids. Take a few minutes with us to read about some camp news for a dose of sunshine, so needed this November.
With Love,
Jodi
---
Fall Fun with the Kingswood Team
The time we spent in Boston last month couldn't have come at a better time! At our long-anticipated, first of many Alumni Happy Hours we re-connected with campers and staff from the 1990s – 2023. We shared photos and stories, talked about future alumni events, and started planning for this year's Alumni Weekend, August 16th – 18th.
Next, we had two fun nights with campers and families at our Boston Ice Cream Hang Outs in Brookline and Chestnut Hill. It was great to see so many friends and to meet some future campers! To wrap up the week, our year-round team headed to Bridgton for our Fall Planning Retreat and Tour Week. If you missed it, check out our Instagram to see the beautiful pics from camp!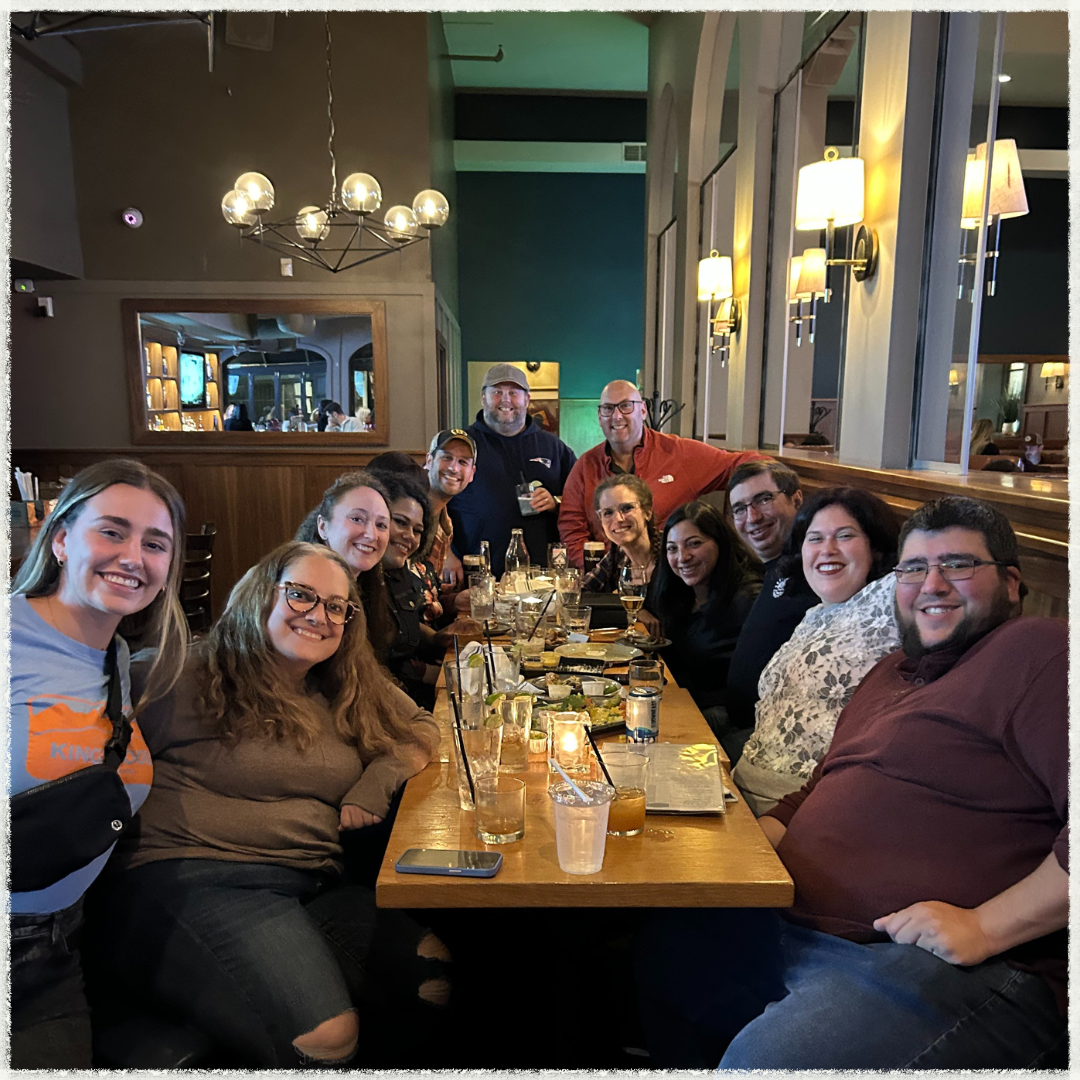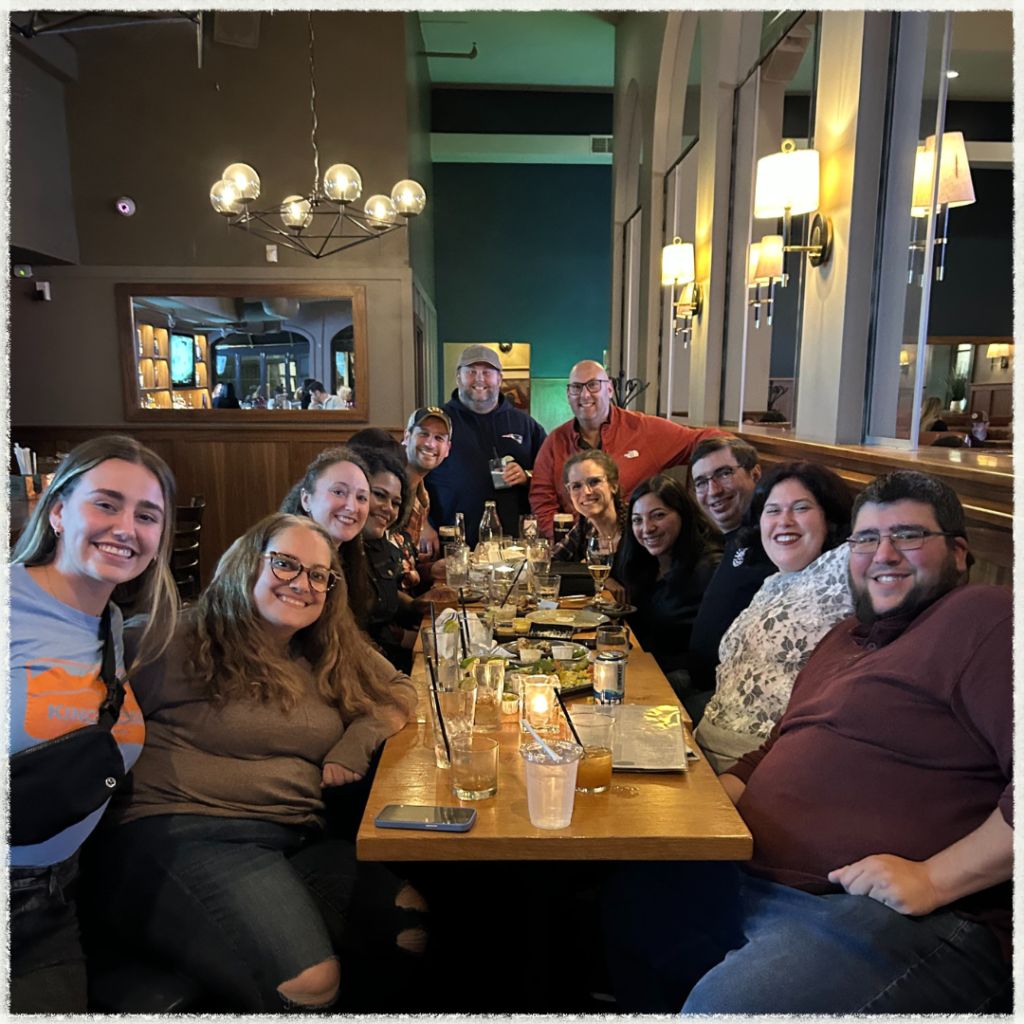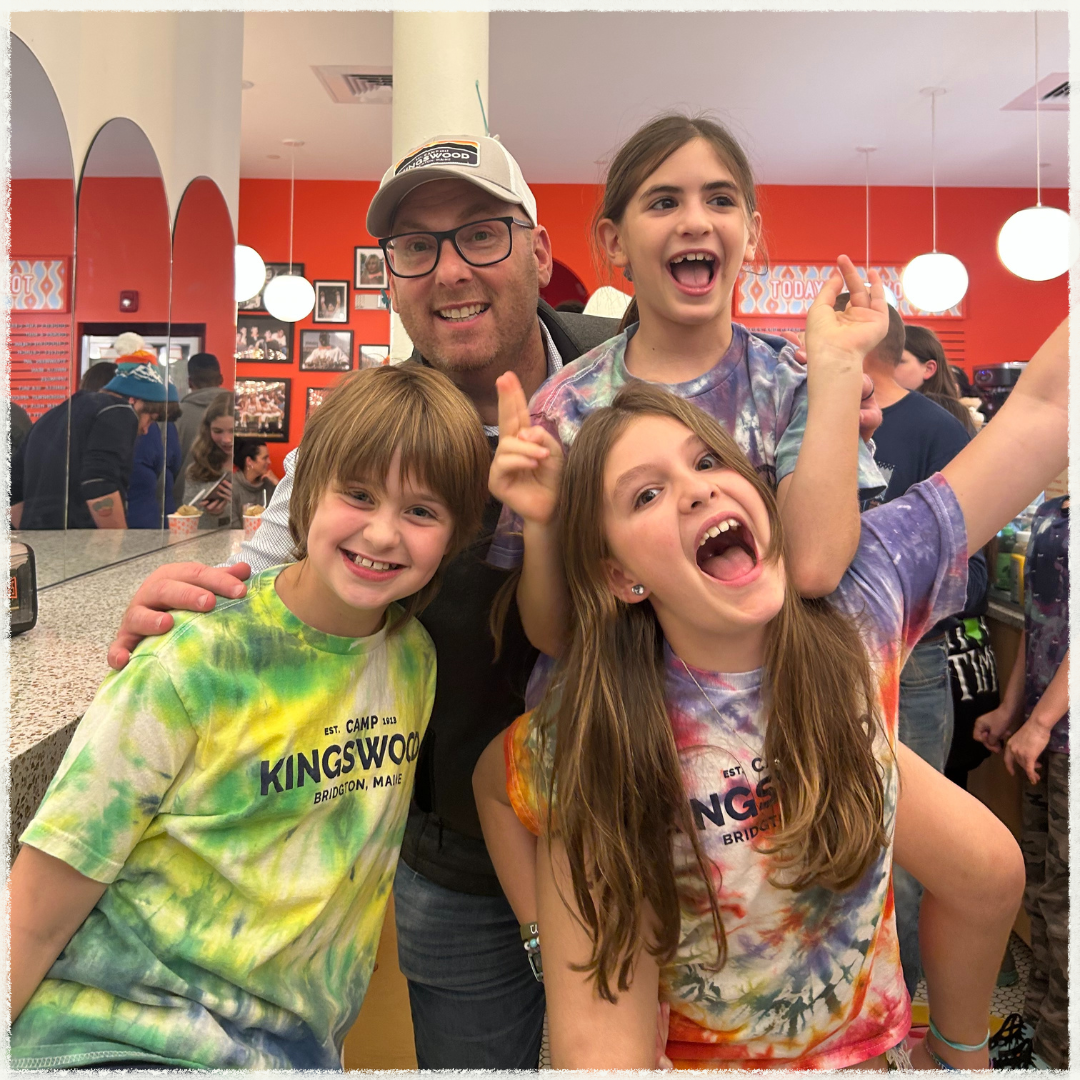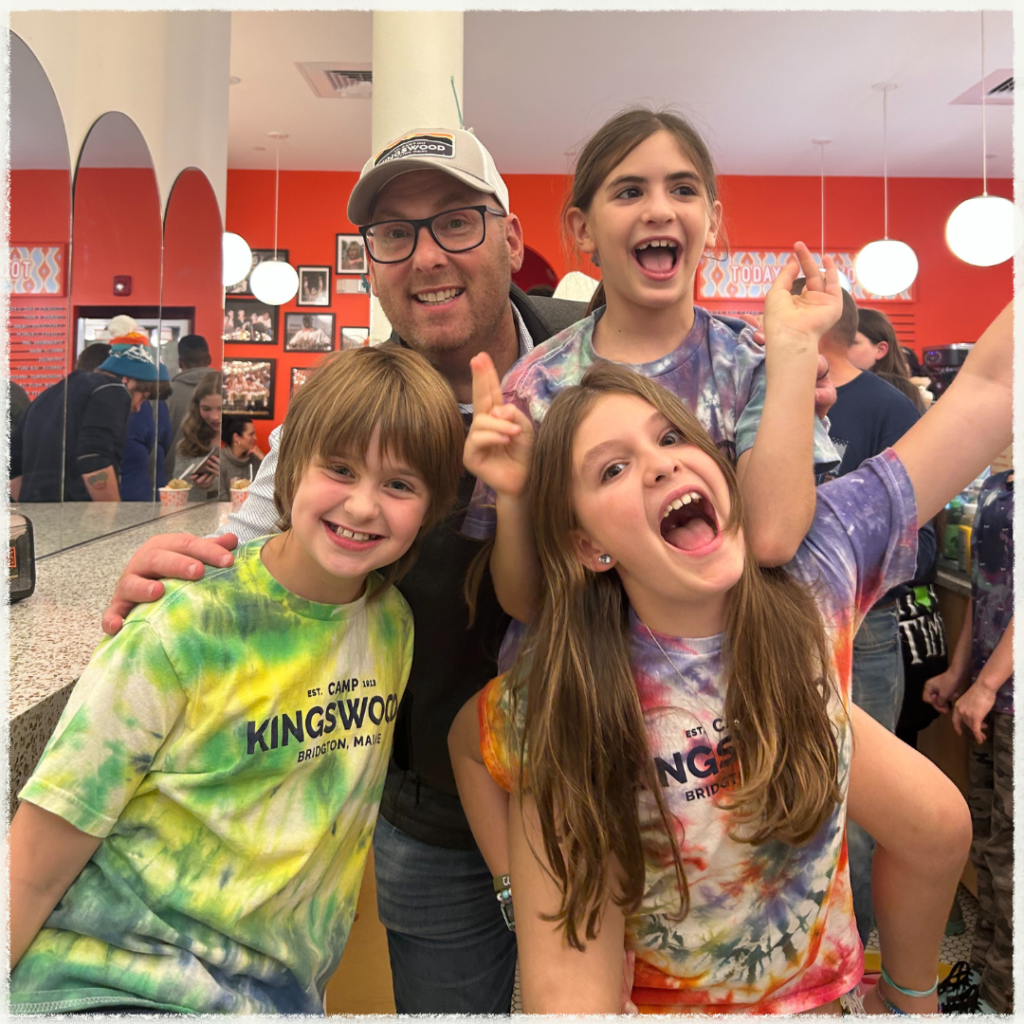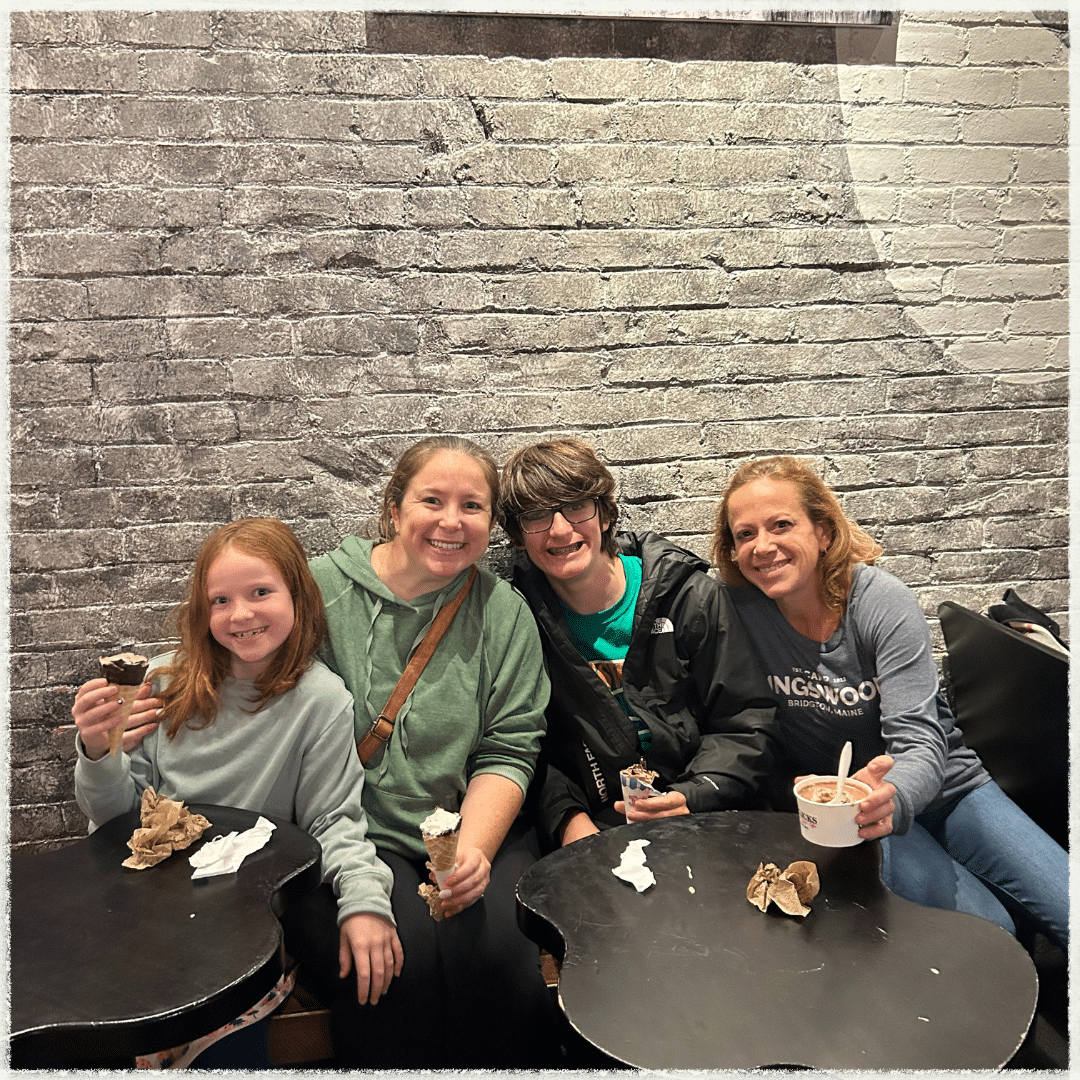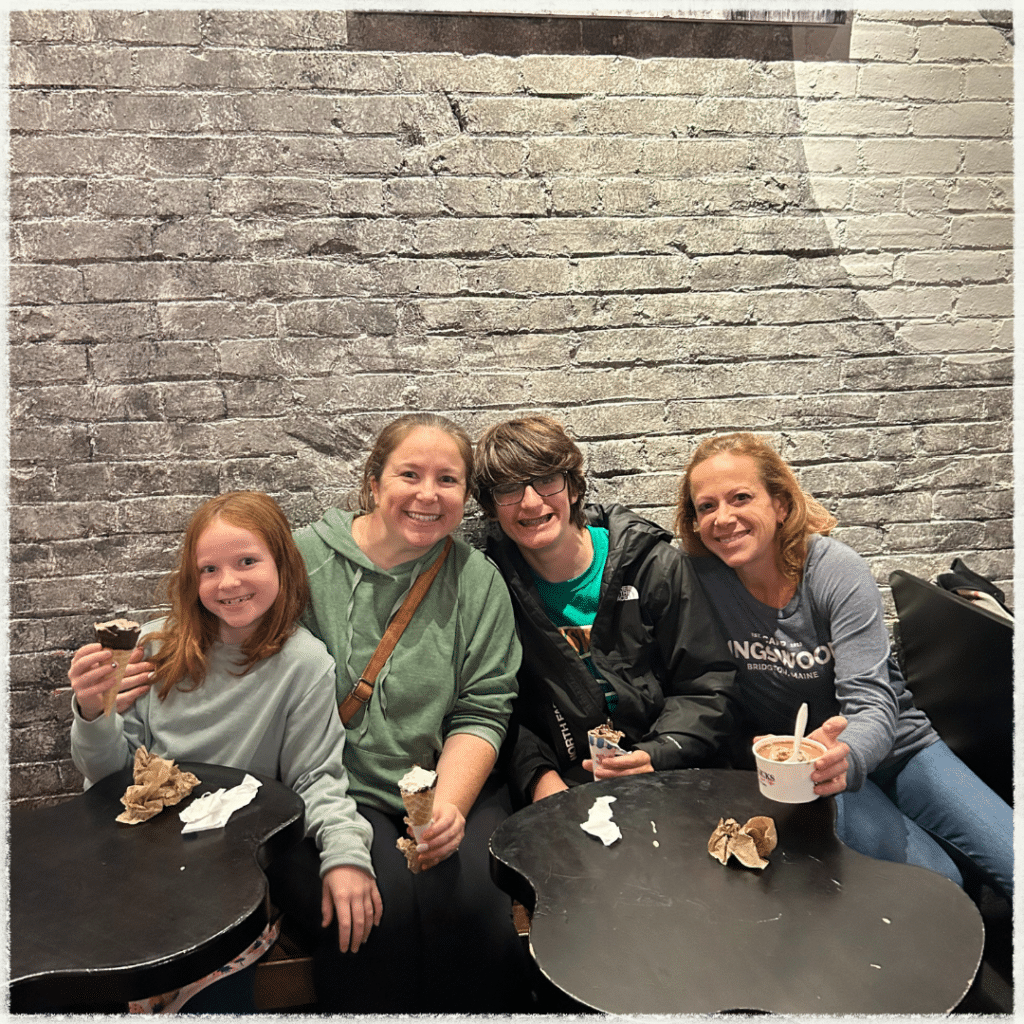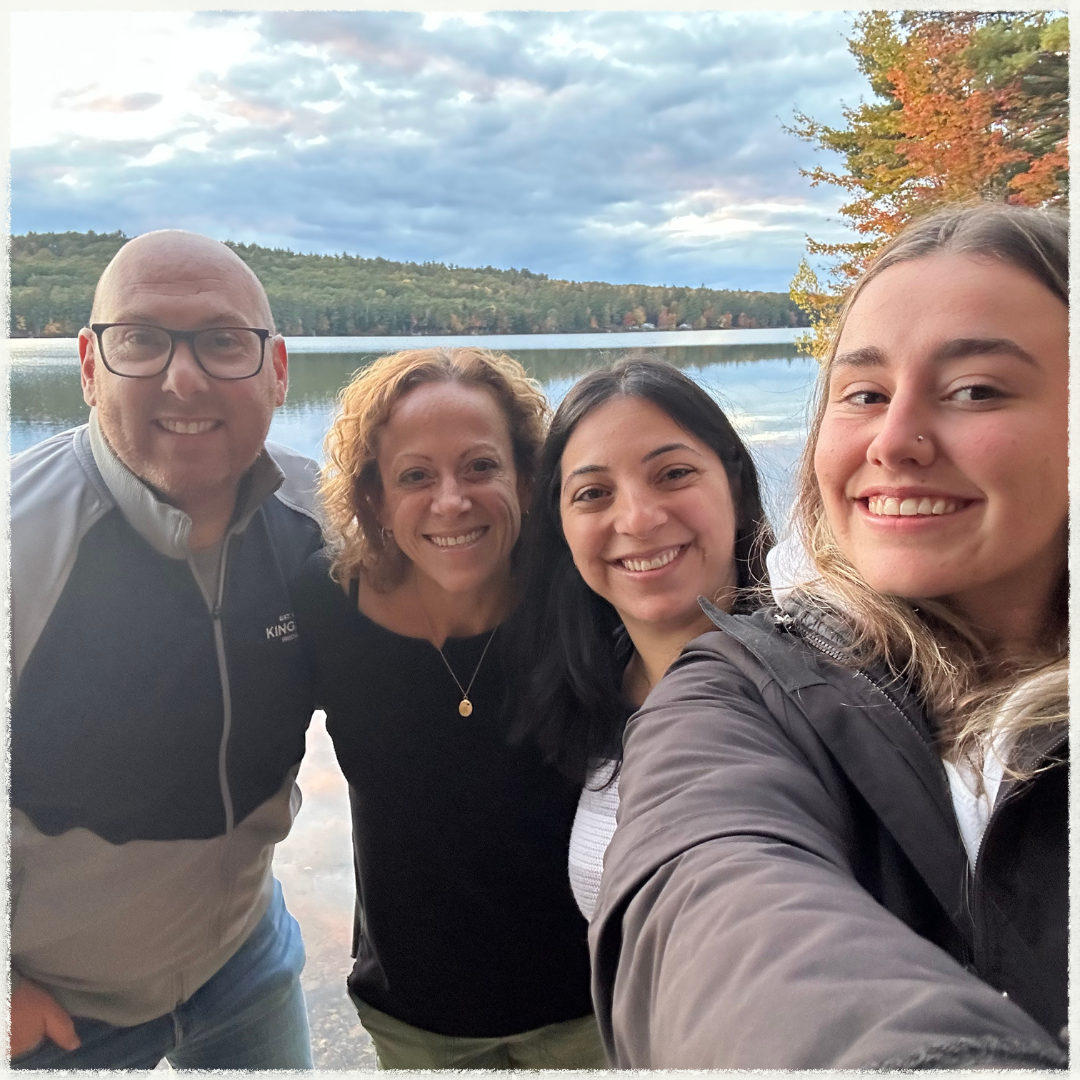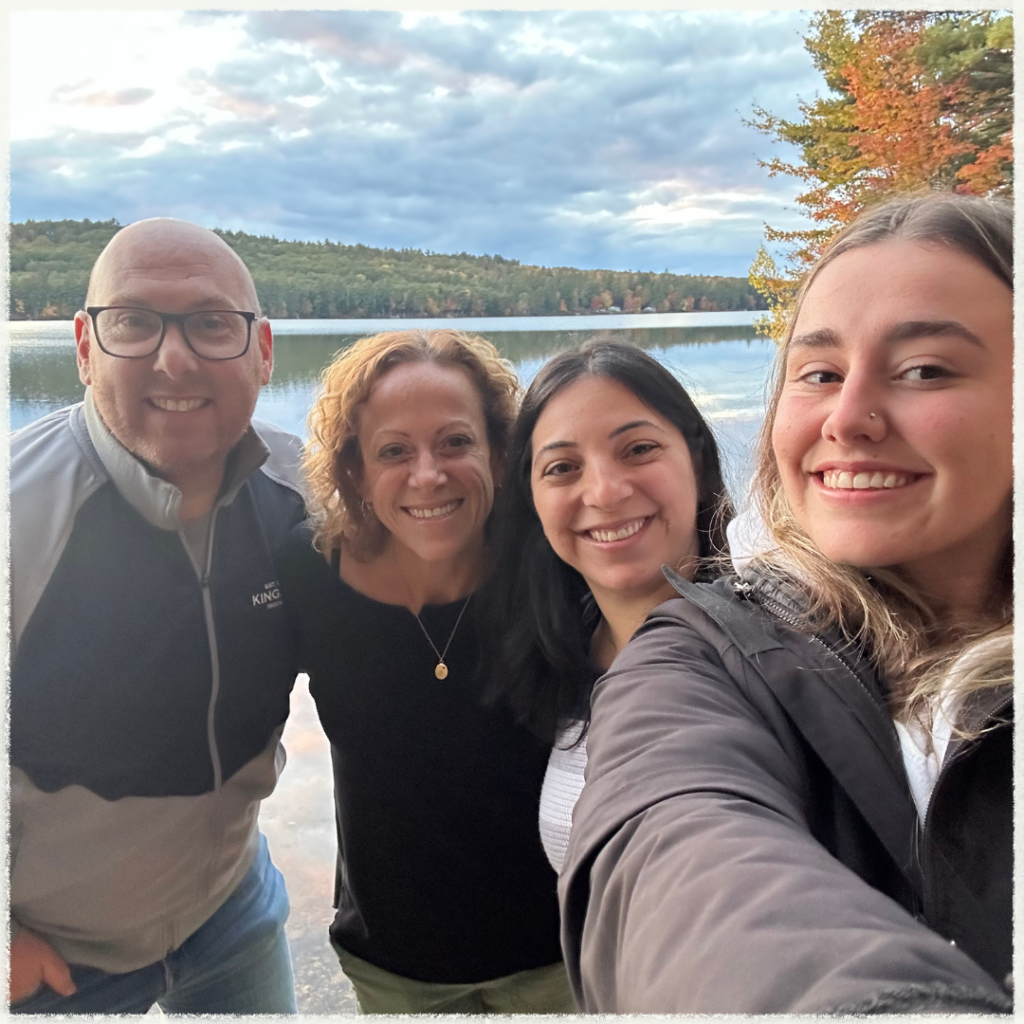 ---
Save The Date!
Not from Boston? Don't worry, we're making our way around, and if we don't have an event scheduled in your hometown, we're happy to plan one! Stay posted for details, but NYC/Tri-State families save Sunday, December 3rd, and Florida families save Sunday, December 17 for your upcoming Kingswood '23 reunions!
Are you an alum in Florida or the Tri-State area? Let us know, and we'll make a plan for an alumni event when we're in town.
ALL 2023 campers and staff are encouraged to road trip to Boston for our All-Camp Reunion, Sunday, January 14th from 5-7:00pm at Launch in Framingham, MA. Be in touch for travel advice, including recommended nearby hotels!
ATTENTION 2023 CHALUTZIM AND BOGRIM CAMPERS!
You are invited to a special VIP Kingswood teen reunion, Saturday, January 13th, from 7-9:00pm. Please join us and guest star Head of A&C Dylan McDougall, as we host our first-ever Kingswood Paint Night.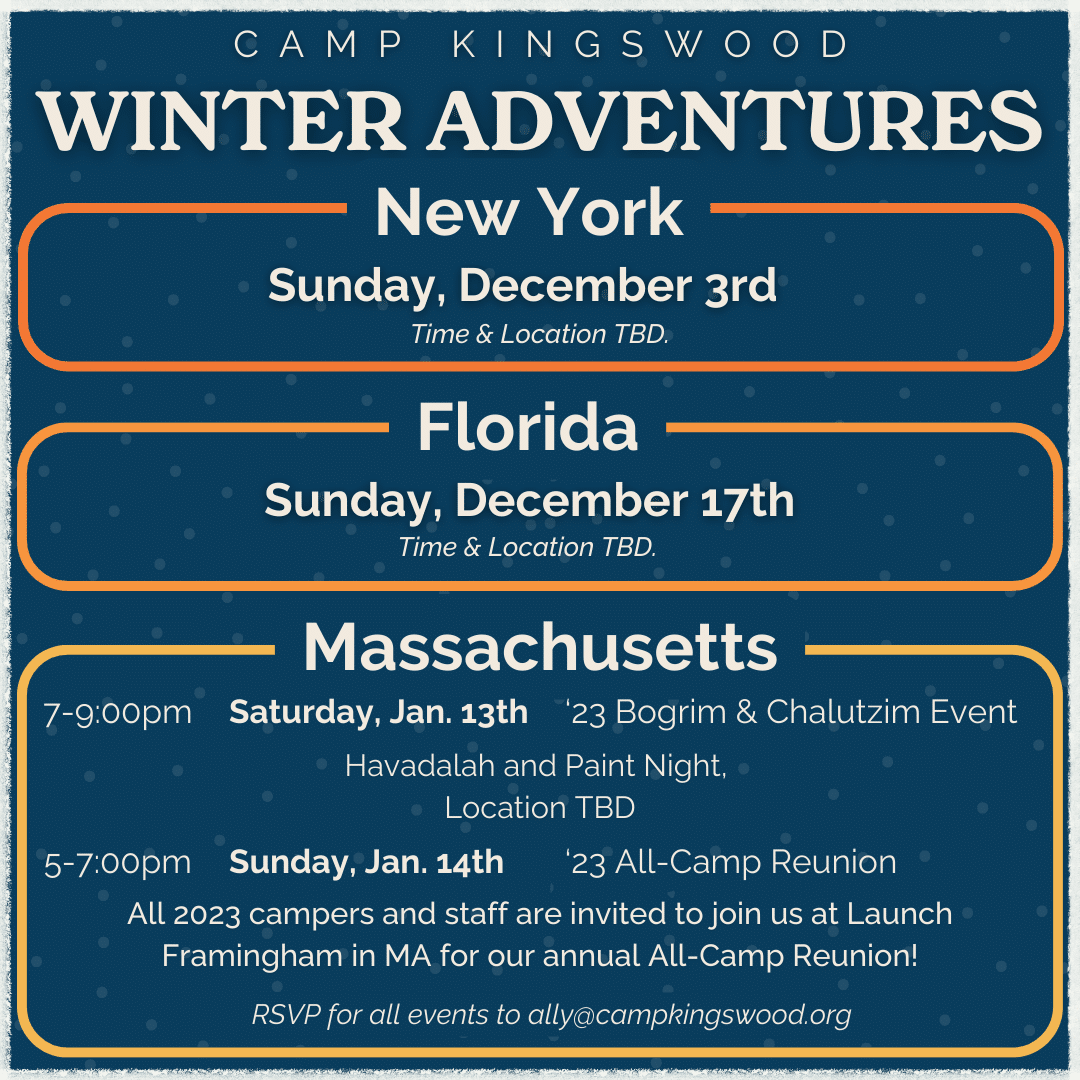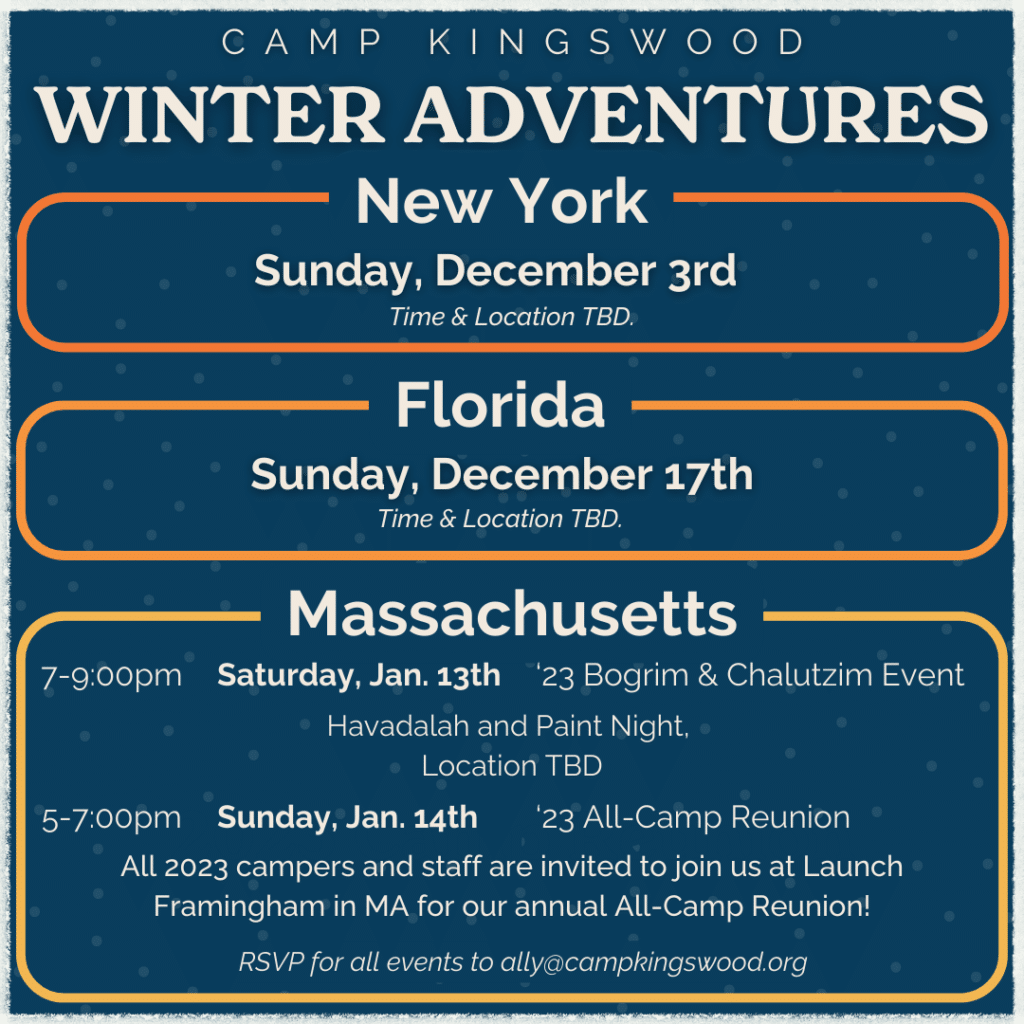 ---
The Votes Are In…
In our last edition of The Kingswood News we shared campers' favorite activities from '23, and this month it's time to look at the favorite meals of the summer.
Wondering where we collected this information? Campers fill out surveys halfway through their session and again at the end of camp. We tally those surveys to gather these results, and we use the data to inform any changes we want to make for next summer!
Pizza takes the win for our favorite food of Summer '23! Whether it's pizza bagels, square cut, or classic slices, we love it! Mac and cheese, caesar salad, quesadillas, and pasta are honorable mentions.
The only thing better than meals in the Dining Hall is whatever's on the menu at Outdoor Cooking. As we shared in last month's Kingswood News, Outdoor Cooking was a favorite activity in 2023. Here is the Shakshuka recipe from camp, so you can have a taste of Kingswood at home.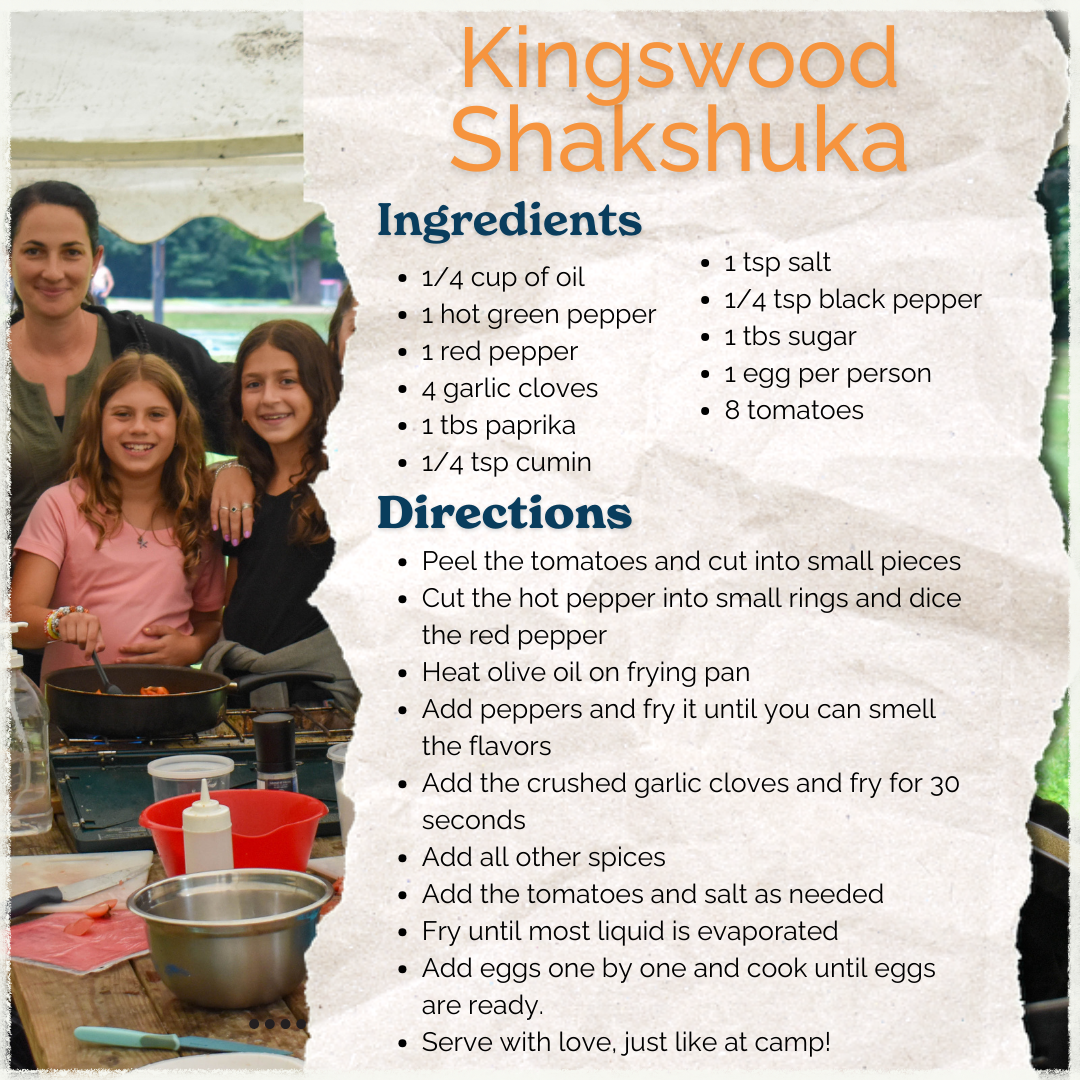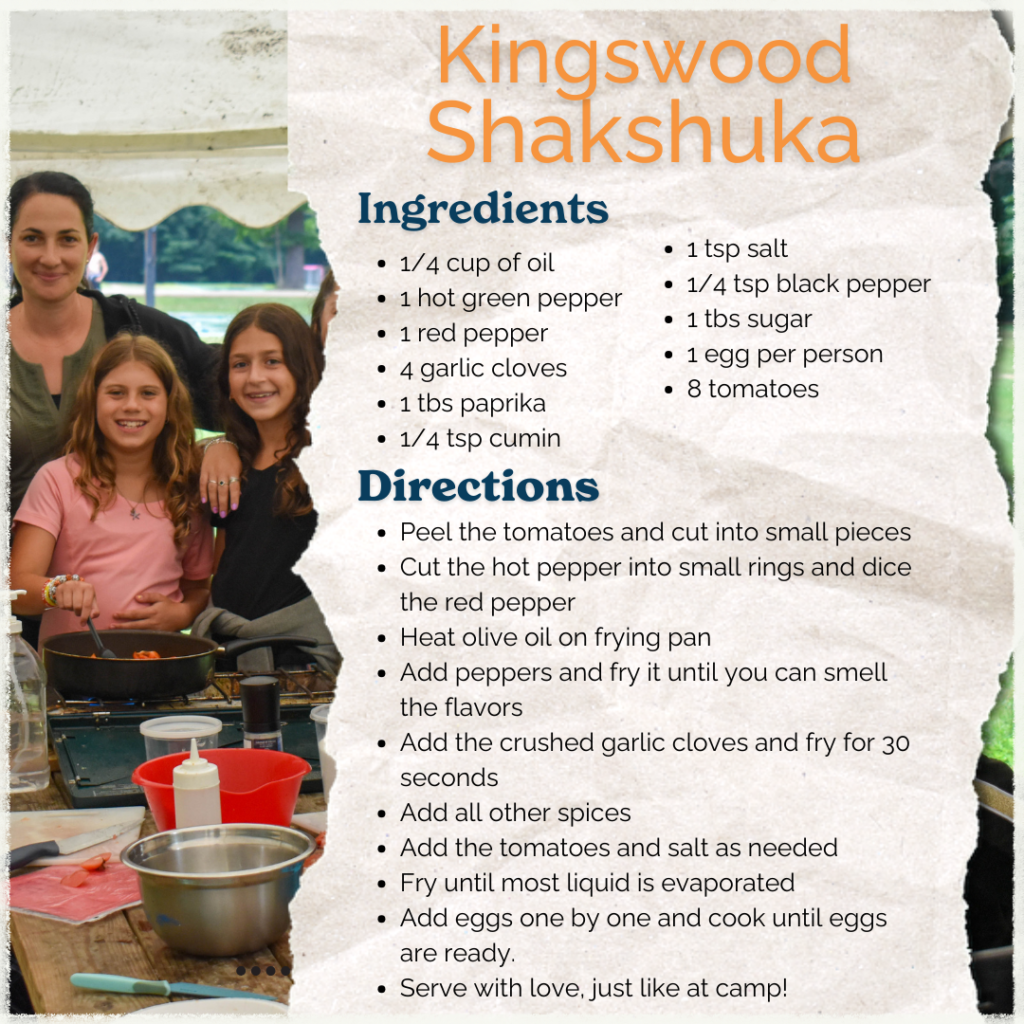 ---
Tapping into Traditions
During our Saturday morning service, two long-time Kingswood lovers, Joel and Sam share a special tradition of leading the Yismechu prayer. Campers await the moment, always making sure to be back from their bathroom breaks in time to not miss out. Joel and Sam stand at the front of the chapel and lead us through a fun and interactive version, making some words last for minutes, other parts loud or quiet, and basically getting the whole camp into it. Yismechu translates to 'rejoice,' and the prayer talks about how people take pleasure in Shabbat as a day of rest for the hard work they do during the week. The motions and fun parts are the perfect addition to the prayer, but, as they shared during Alumni Shabbat this summer, Sam and Joel didn't start the tradition.
Dave Brody and Nathan Weiner started leading the prayer in '98, making it almost a 25-year-old tradition, according to K-Wood alum Mike Askenase. "I remember feeling excited by the call and response, and the energy of a new approach to prayer," said Mike. He took over leading it in '00 as a C.I.T, and eventually passed it onto Eitan Levine, then to Will Notelovitz, and now to Joel Swirnoff and Sam Gordon. "What was really rewarding was having other people ask if they could start to lead verses of Yismechu, including my own campers," added Mike. Fast forward to Summer '23, when Joel and Sam told the story of how their counselors did the Yismechu when they were kids, you could see younger campers on the edge of their seats wondering how to become the campers who carry the tradition forward. "Will Notelovitz is the staff member we remember doing the Yismechu when we were campers," said Joel. "He was my counselor my first year, and people like him really inspire how I look at camp today."
Joel and Sam will continue to hold the torch, but soon enough it will be passed on to future K-Wood staff members and the tradition will live on!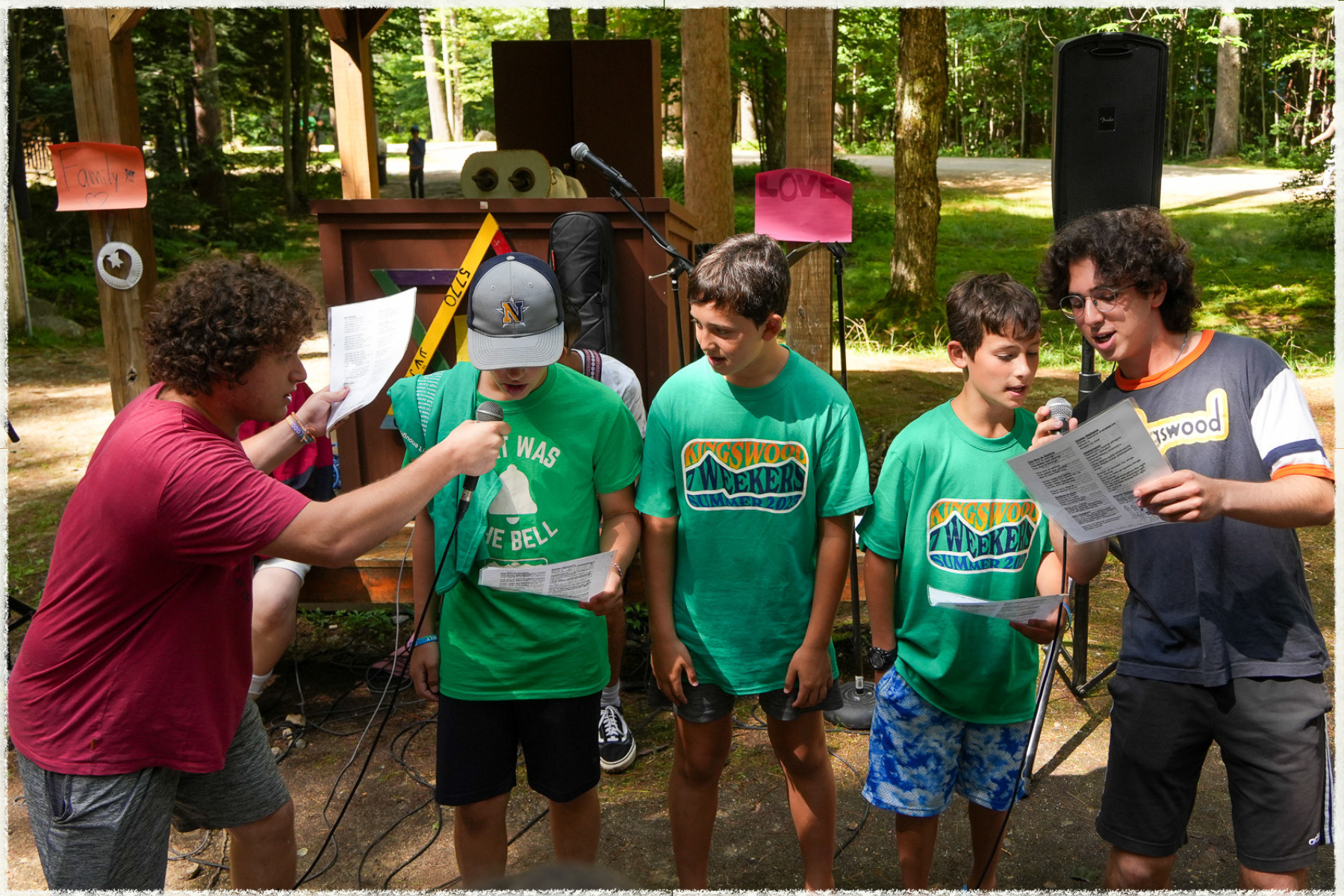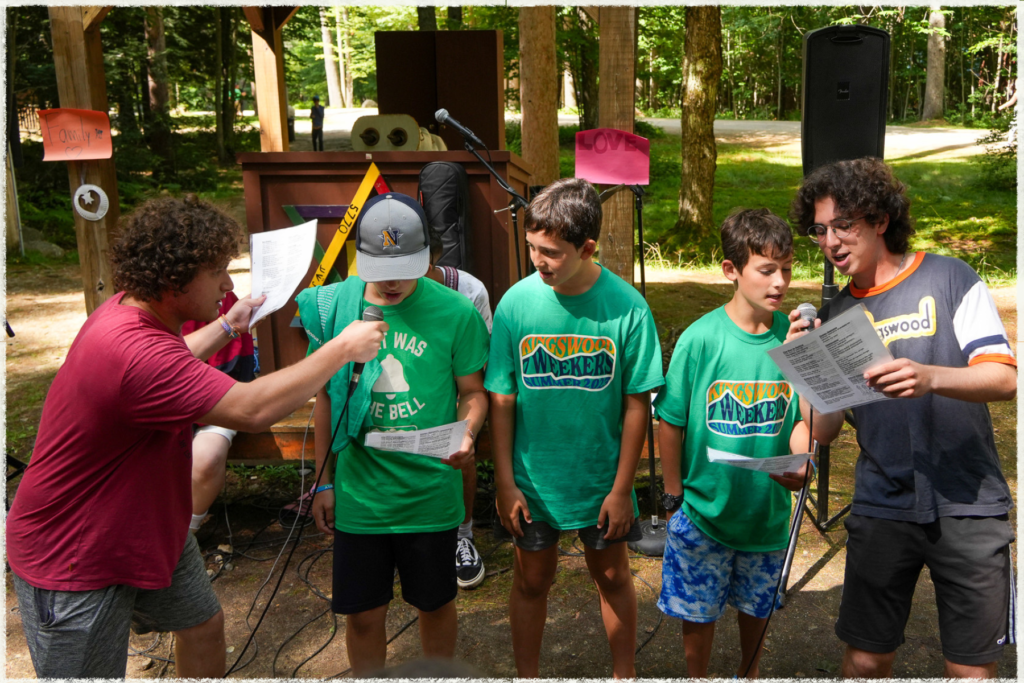 ---
Alumni Spotlight
Last month, we got to catch up with Kingswood alum Mark Fanger, who first came to camp as a staff member in 1959. When Mark was at camp, there were only two specialized areas: Arts and Crafts and the Waterfront. Every other area at camp was run by general counselors, who would go around with their bunks and teach each activity. The oldest kids at camp were 12, which is the same age our Tsofim campers today. Mark spent a few years working on the Waterfront, where he fell in love with Woods Pond and developed passion for canoe and kayak trips.
One of Mark's fondest memories is a story about, "the boy who wouldn't" as he called it. One summer, Mark had a camper who wouldn't go within ten feet of the beach at camp. Mark and his co-counselor Roy would try everyday to get the camper to come close to the water and participate in swim lessons, but they never could get him to do it. Mark and the camper made an agreement that instead of getting in the water, "he would help clean the rowboats about 20 feet from the beach during his waterfront periods," said Mark. "After a few days, the boy wanted to move closer, and a few more days later, he wanted to be closer! Eventually, he was cleaning the rowboats right next to the beach," added Mark. After two years at camp and the help from Mark, the camper finally passed his swim check! Mark remembers the power of that feeling of having made an impact on a camper's life, and says that moment and many others have stayed with him and shaped where he is today.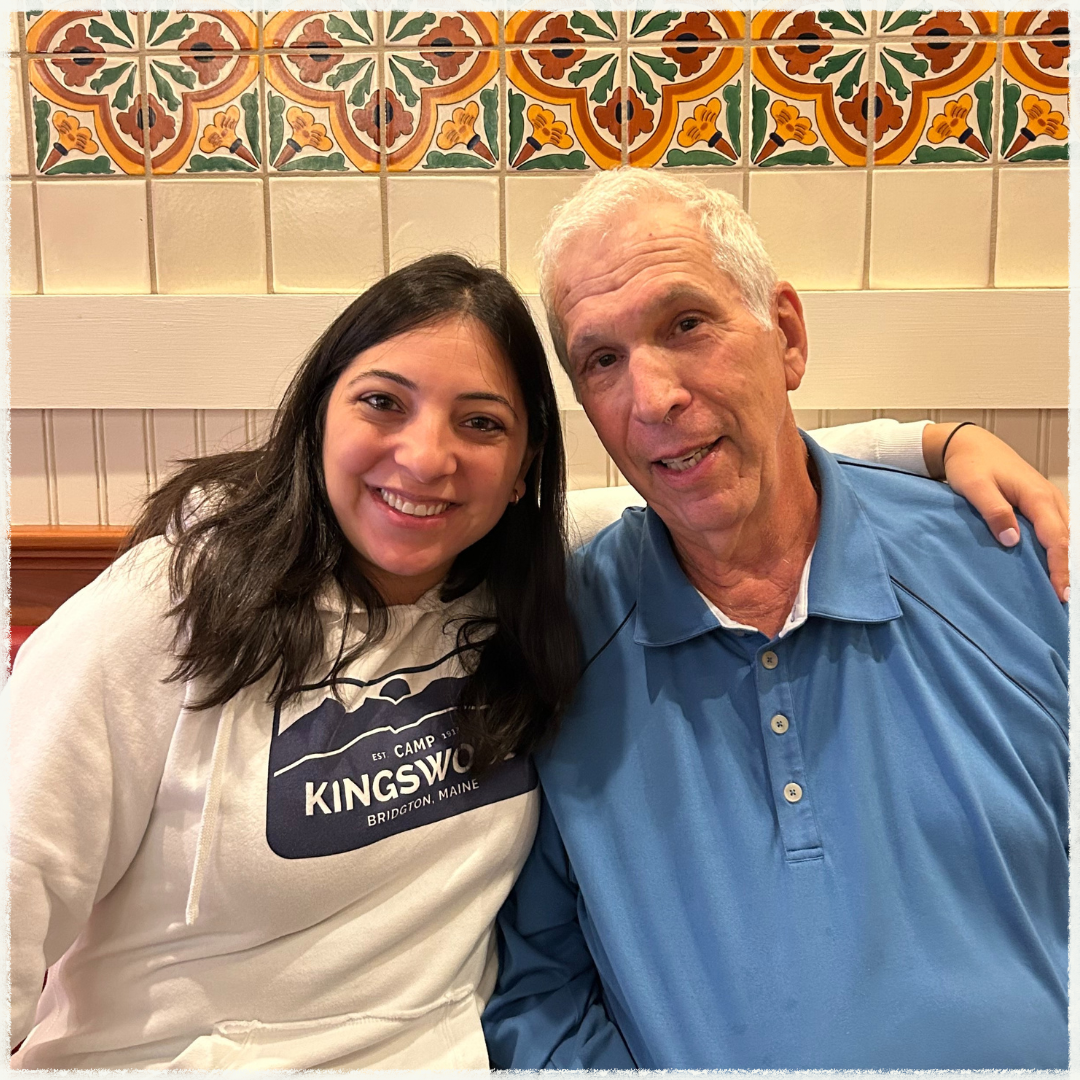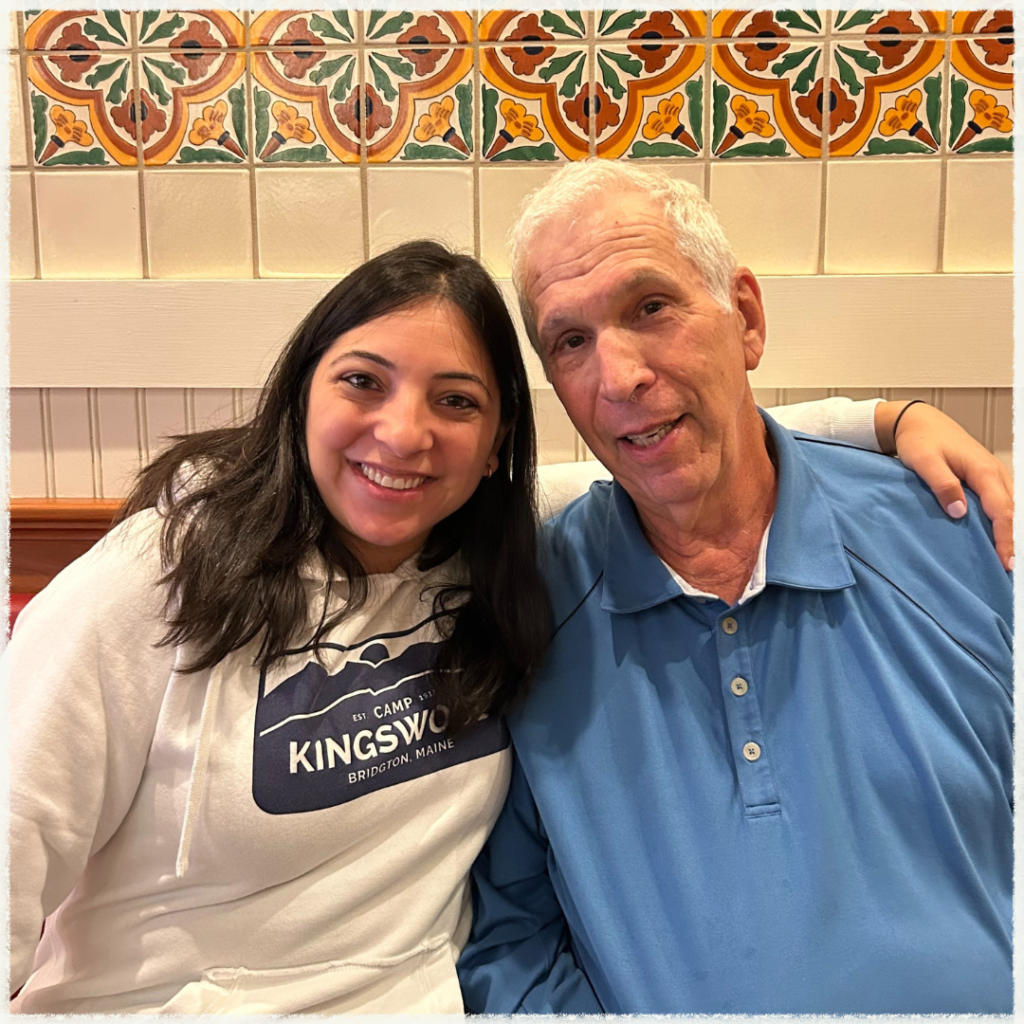 We love hearing stories from alumni who made a difference in campers' lives. Know an awesome alumnus like Mark who has a story to share? Reach out to ally@campkingswood.org and we'll share your story!
---
Mazel Tov!
Our new 'Mazal Tov' section acknowledges milestones and celebrations in our community. This month we're shouting out all the campers who have celebrated their B'nai Mitzvot since camp ended!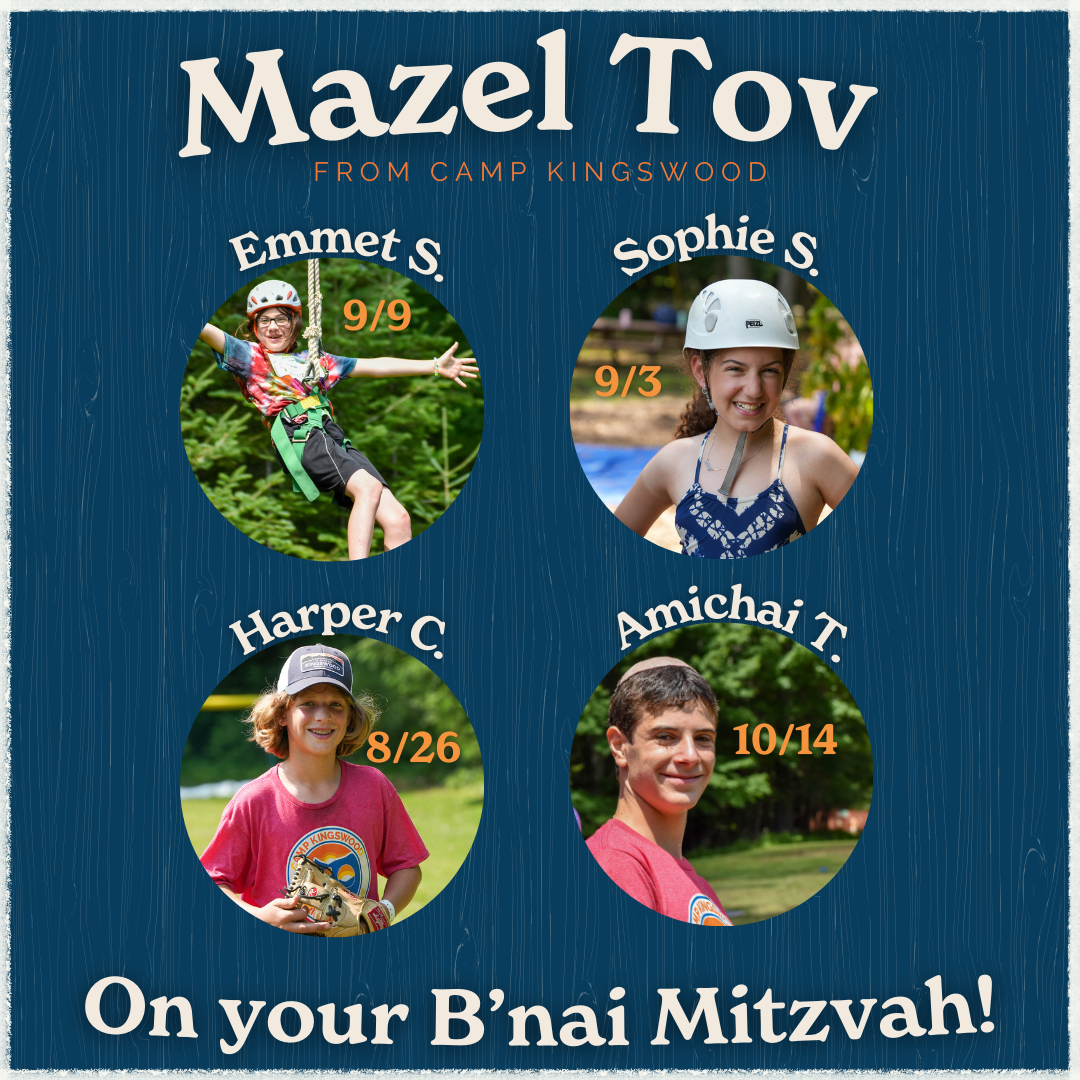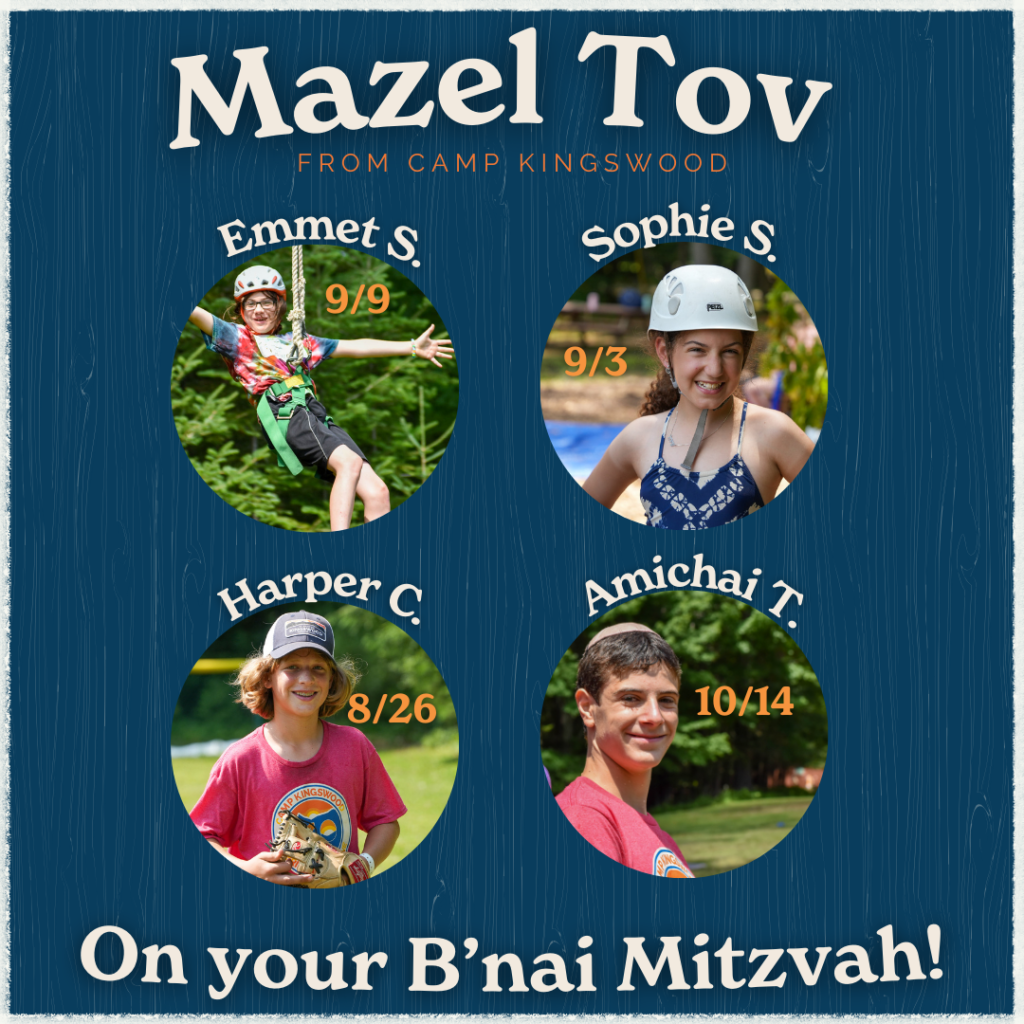 Amichai celebrated his Bar Mitzvah last month just a week after his father, '23 Head of Nature David, was called to reserve duty to fight for Israel. While it was difficult to celebrate without his dad, "Amichai knew that he would bring joy to our community, shul, and neighborhood by still having a celebration," said Amichai's mom Molly, who worked in the camp office this summer.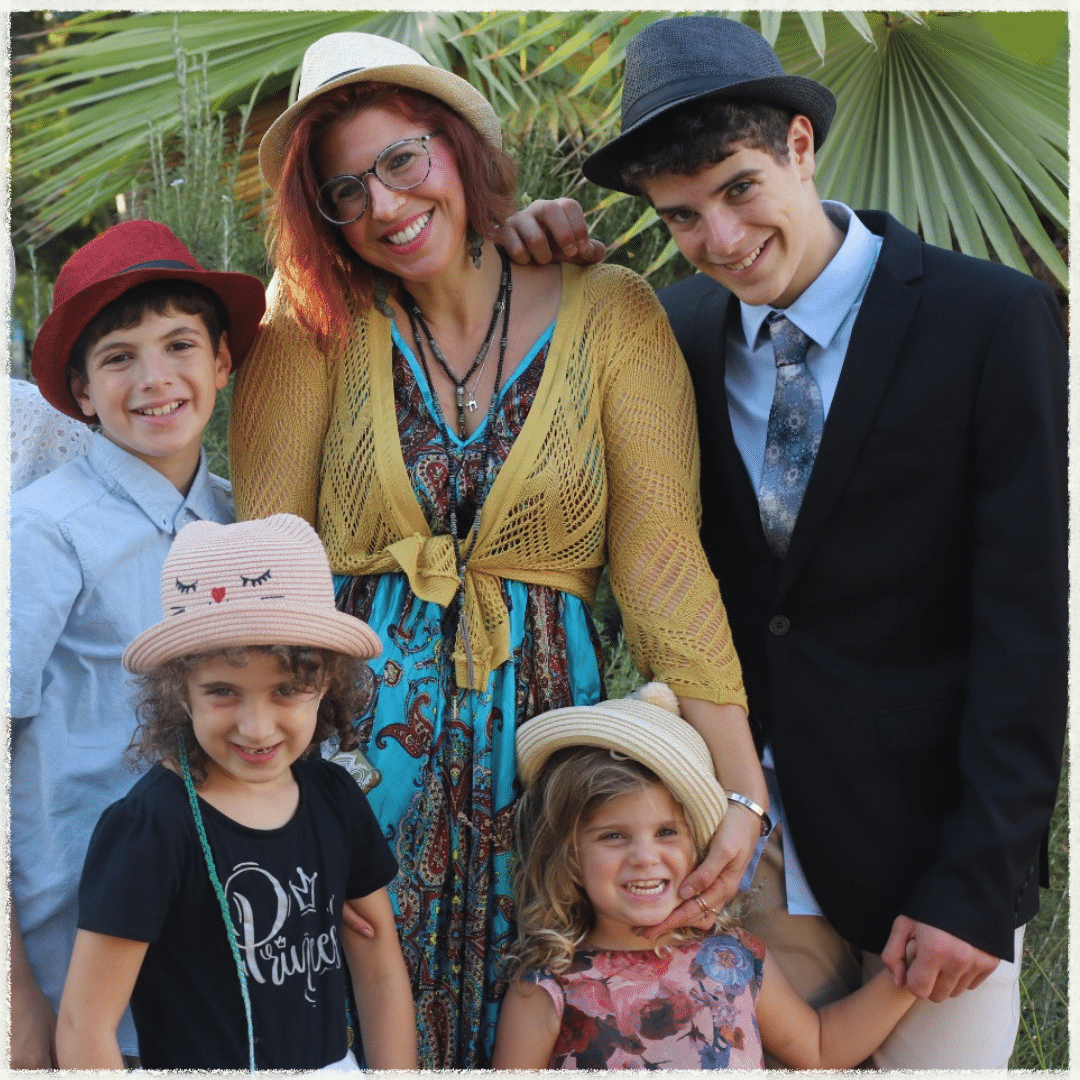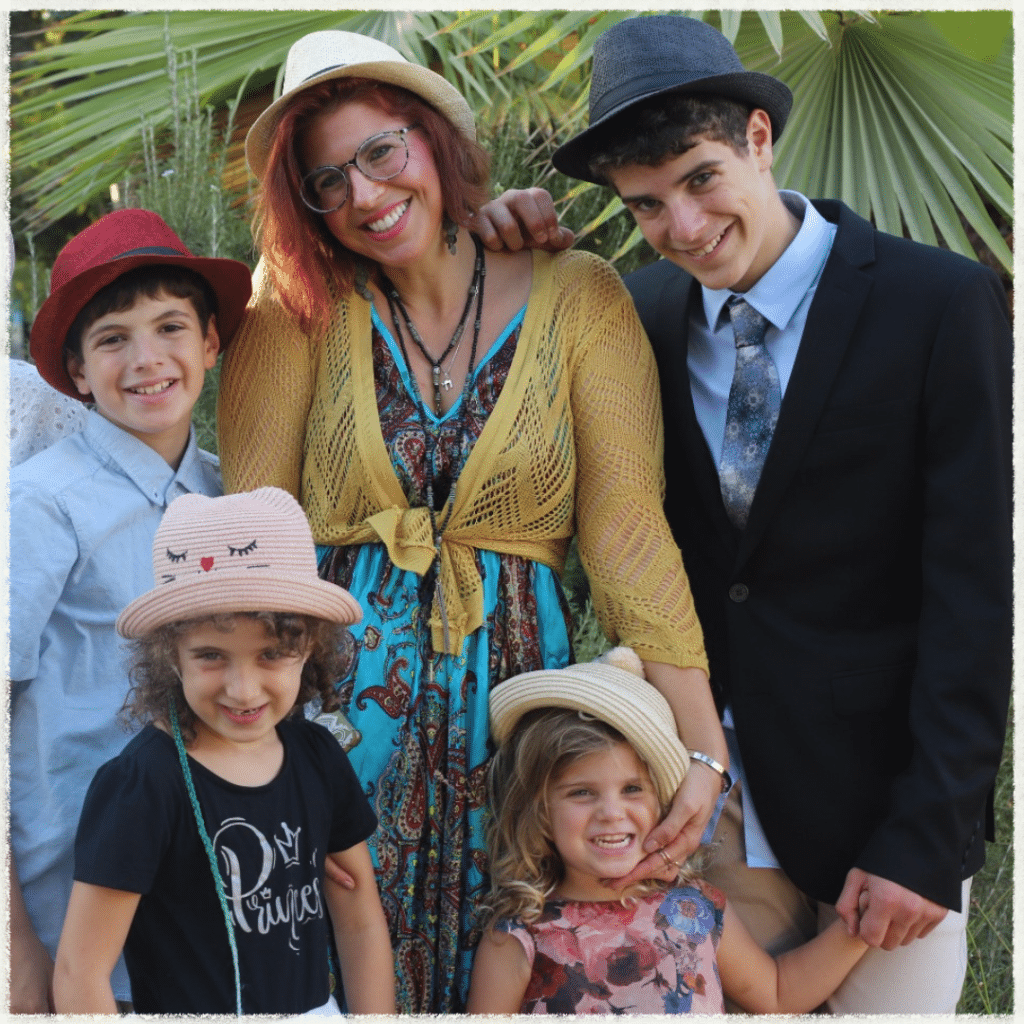 Let us know about your big news! Email ally@campkingswood.org or click here to be featured in our next newsletter.
---
Spread the Camp Love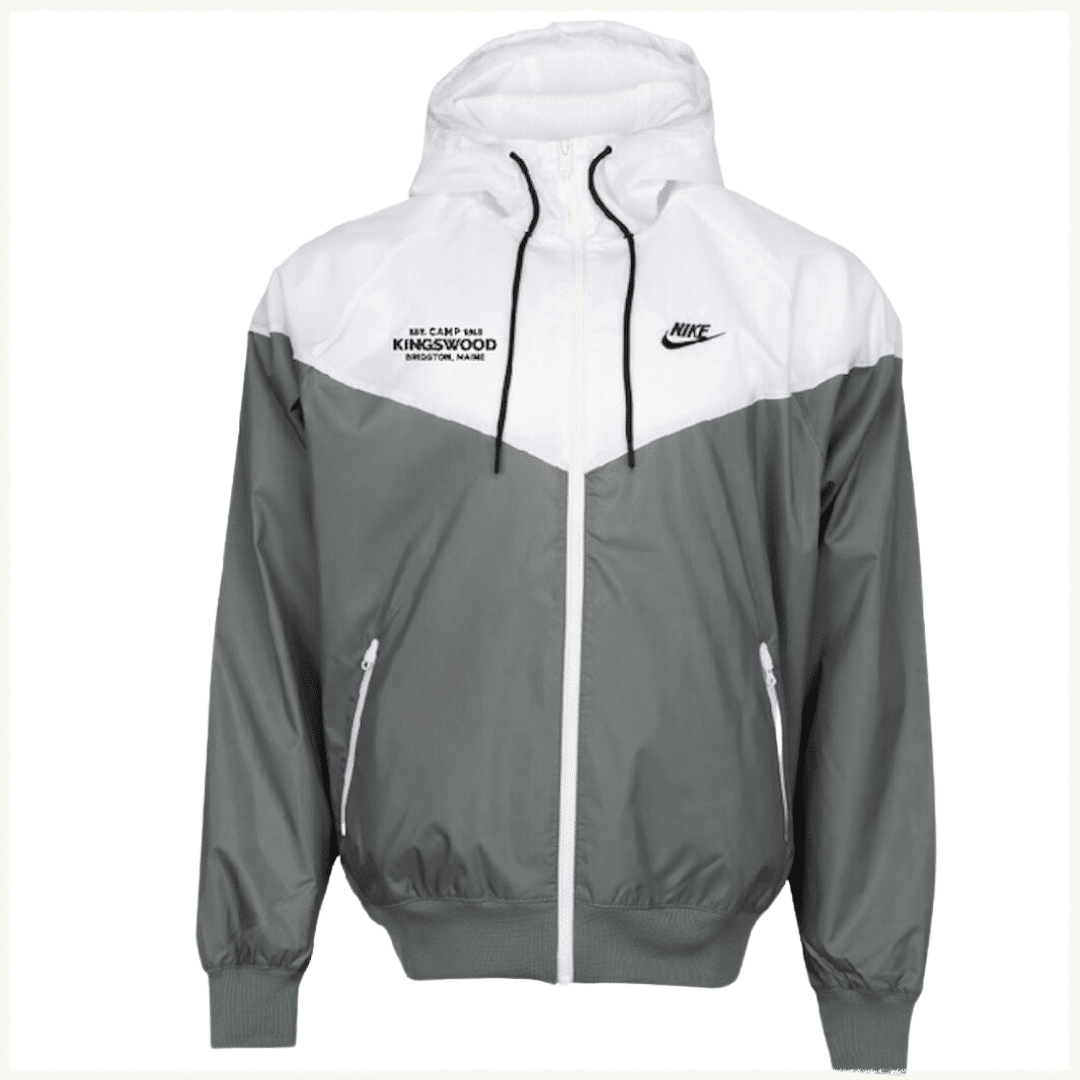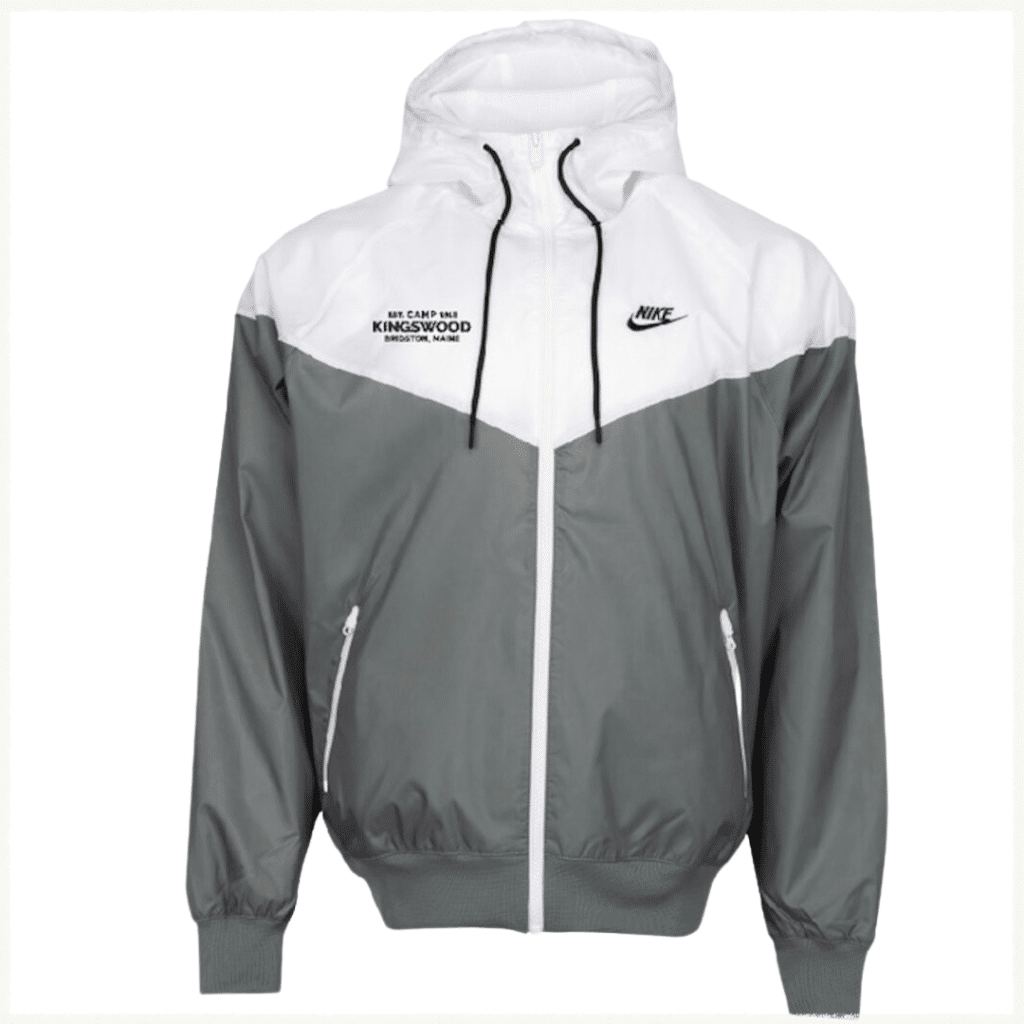 If you love Kingswood so much you tell your friends about camp, we want to give you the credit! As our way to say a giant thank you, we honor both the parents and the campers who talked us up. Campers get a one-of-a-kind Team Kingswood Nike windbreaker, current families receive a $500 credit toward tuition for each new camper referred who attends camp, and new families receive a $250 credit towards camp. We can't wait to welcome all our new friends joining us for Summer 2024!
---
Thanks for being a part of the Kingswood community. Our hearts will continue to be with our families and friends in Israel, and we're praying for calmer and safer days ahead.
Don't forget to like us on Facebook, follow our Instagram and subscribe to our YouTube where it's summertime forever.
Peace, love, and camp. 💛
Jodi & Mitch