Helloooo Kingswood families and friends! Welcome to the November edition of The Kingswood News. We hope your October was full of pumpkin-flavored treats and cider! Jodi and Mitch were up at camp this fall and shared some photos online of the gorgeous fall foliage – check them out here if you missed it! (Especially the shot of the two giant bald eagles hanging out by the Ski & Sail Dock!) By now all those bright leaves have fallen, and would you believe we've already had some below-freezing temperatures at night? Read on for more Kingswood news…
The Votes Are In…about Food!
Last month we shared camper survey results about favorite activities. Let's see what our 2022 campers have to say about camp food! We use camper surveys to inform future summers, so knowing what campers love (and don't love!) is super helpful when we're planning healthy, filling, yummy meals. Don't worry, pizza will definitely be making a return in Summer '23!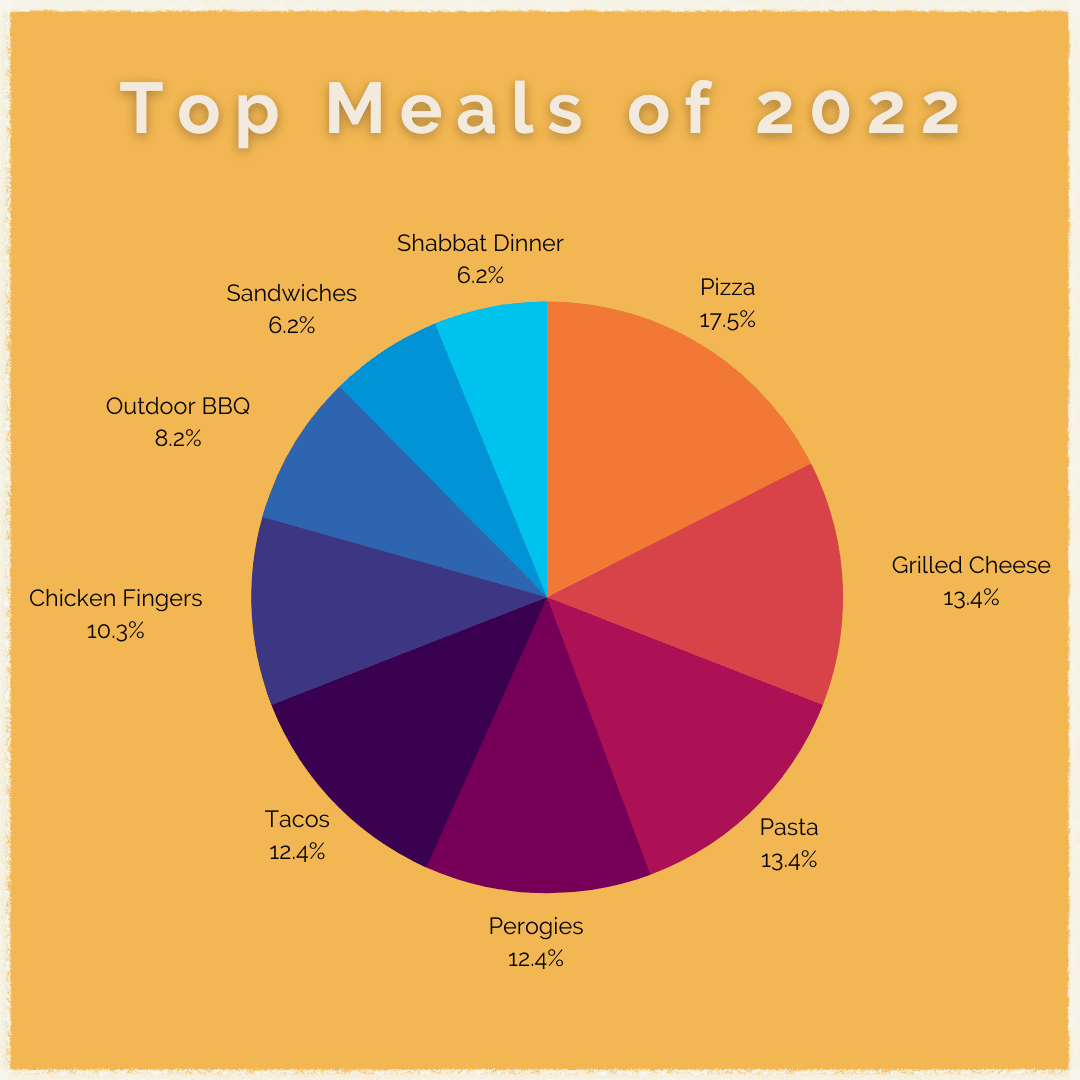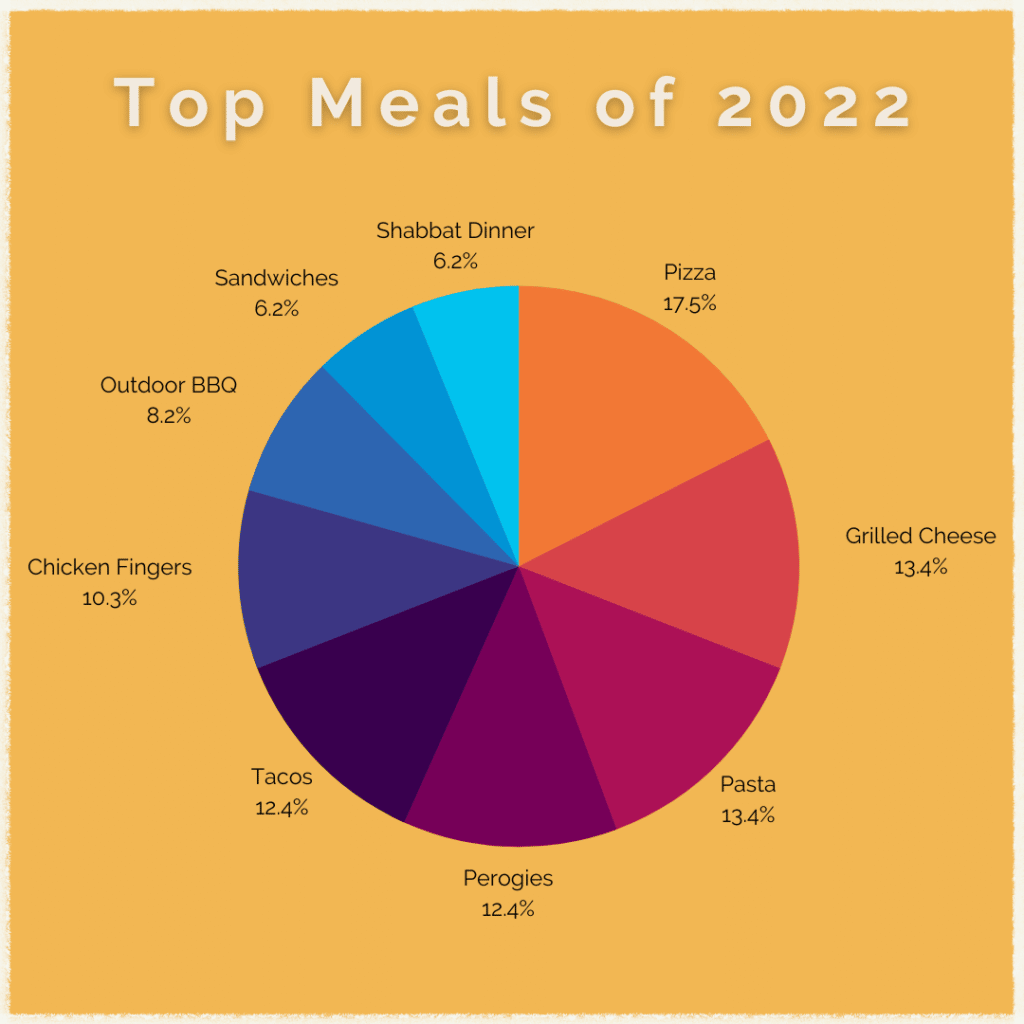 Campers Leave Their Mark…Literally!
This summer, second session campers took Arts & Crafts to a whole new level with visiting Israeli artist Liron Paz. No stranger to Kingswood, Liron ran A&C at camp in 2013, and works in community and public art both in the U.S. and Israel. Our project with Liron was modeled after Israeli artist Yaakov Agam's famous style of an "Agamograph," where an image or sculpture looks different from every angle. Every 2nd session camper had the opportunity to paint on one of the pillars, and they will forever be able to find their part of the colorful new art installation on the Waterfront. Already a favorite selfie spot, you probably noticed this cool new Kingswood sign in the background of lots of banquet pictures! A huge thank you to Liron, Deddy and the whole Paz clan for being a part of making 2nd session so awesome!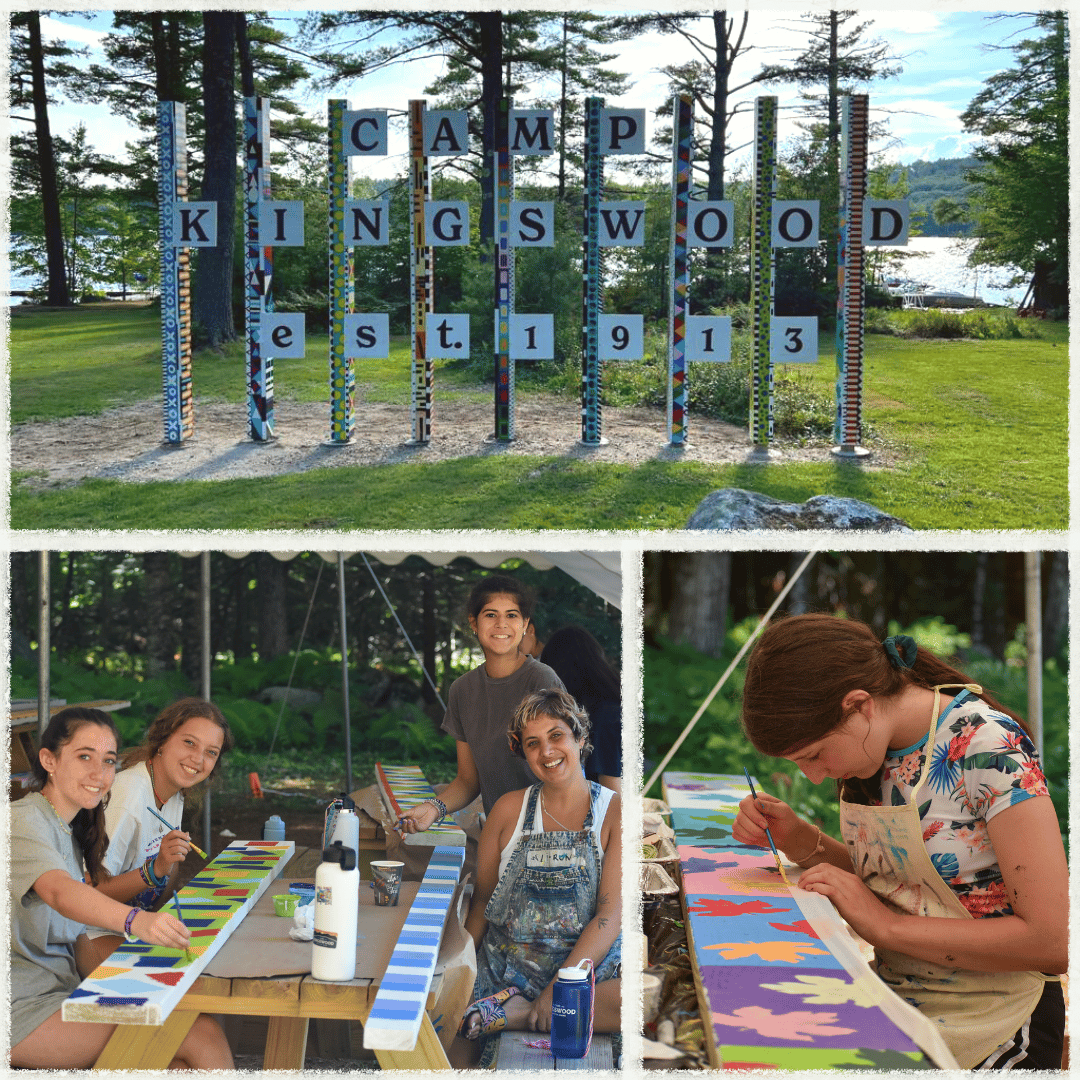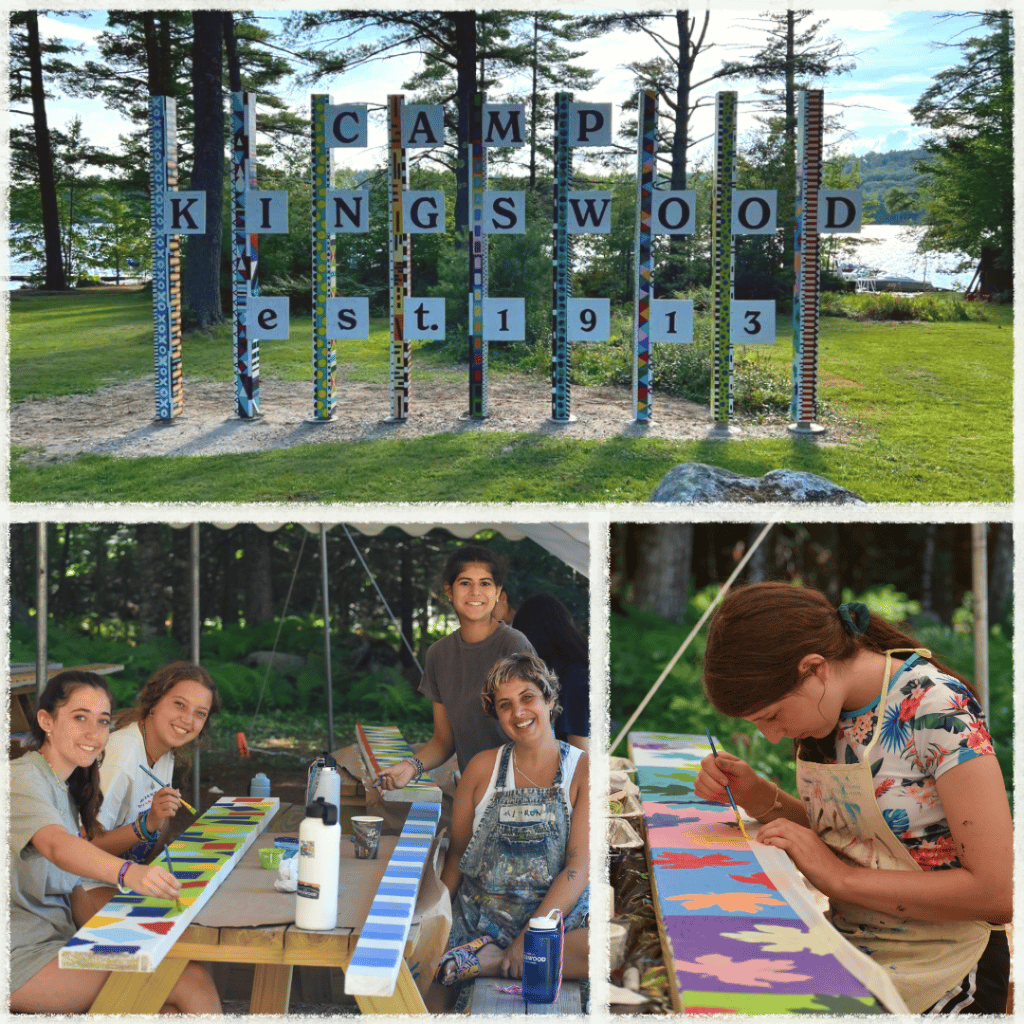 Facility Improvements
Last summer, the Boys' Side Showerhouse had a makeover, and this year it's time for Girls' Side! All three showerhouses on Girls' Side will be renovated before camp, making camp life even better, if that's possible! We'll keep you posted with photos as the work gets underway in the spring.
Looking Back…
Did you know that this year is Kingswood's 110th summer on Woods Pond?!? Would you believe that our dining hall has been part of camp that whole time?! If you compare the two pictures below, you'll see that while the building has been renovated and expanded over the years, the main structure is still standing, and the fireplace, chimney, and birch bark railings on the second floor are all part of the original. As we head toward Thanksgiving, we're reflecting back on the generations of campers who laughed, cheered, danced, and shared meals together in our dining hall over the years.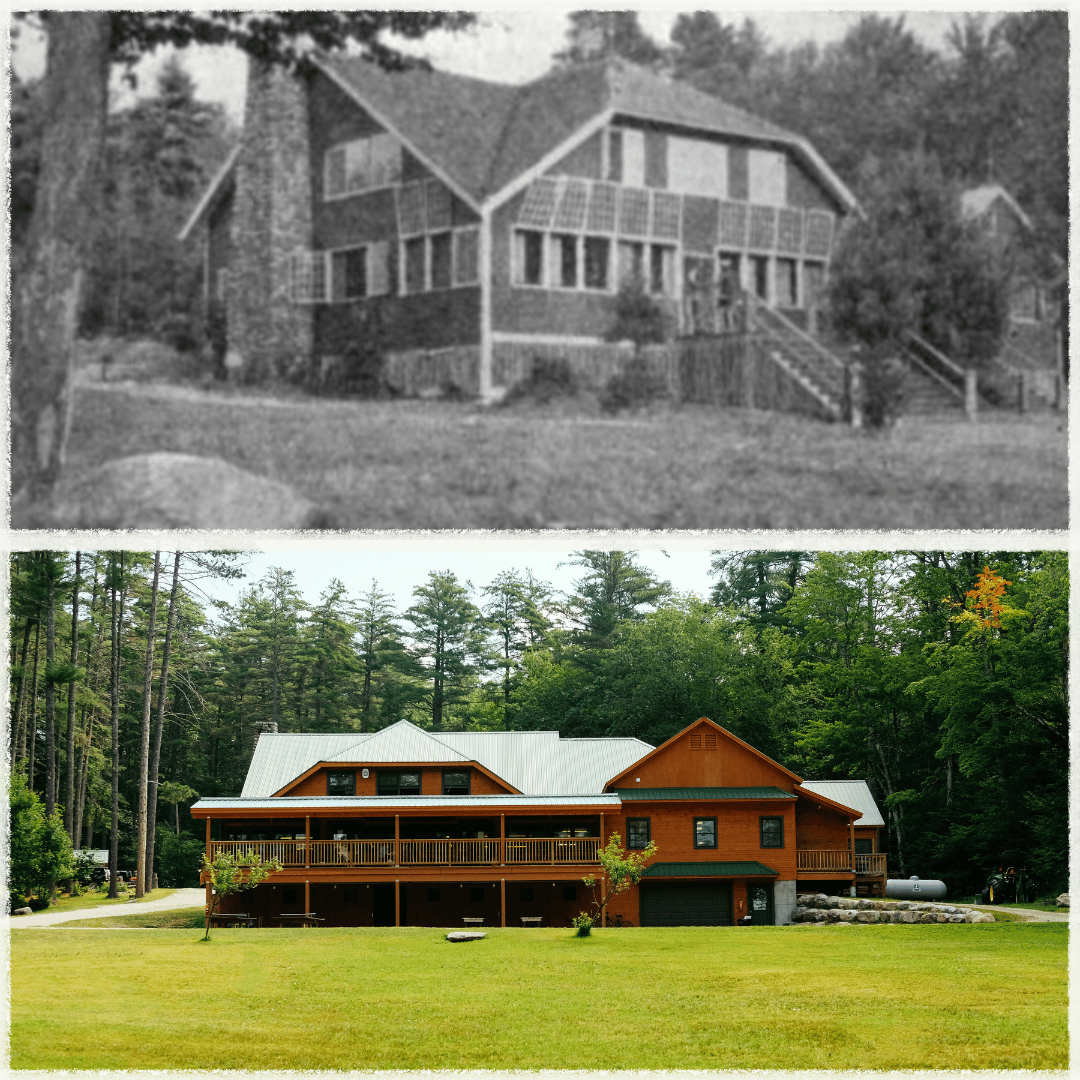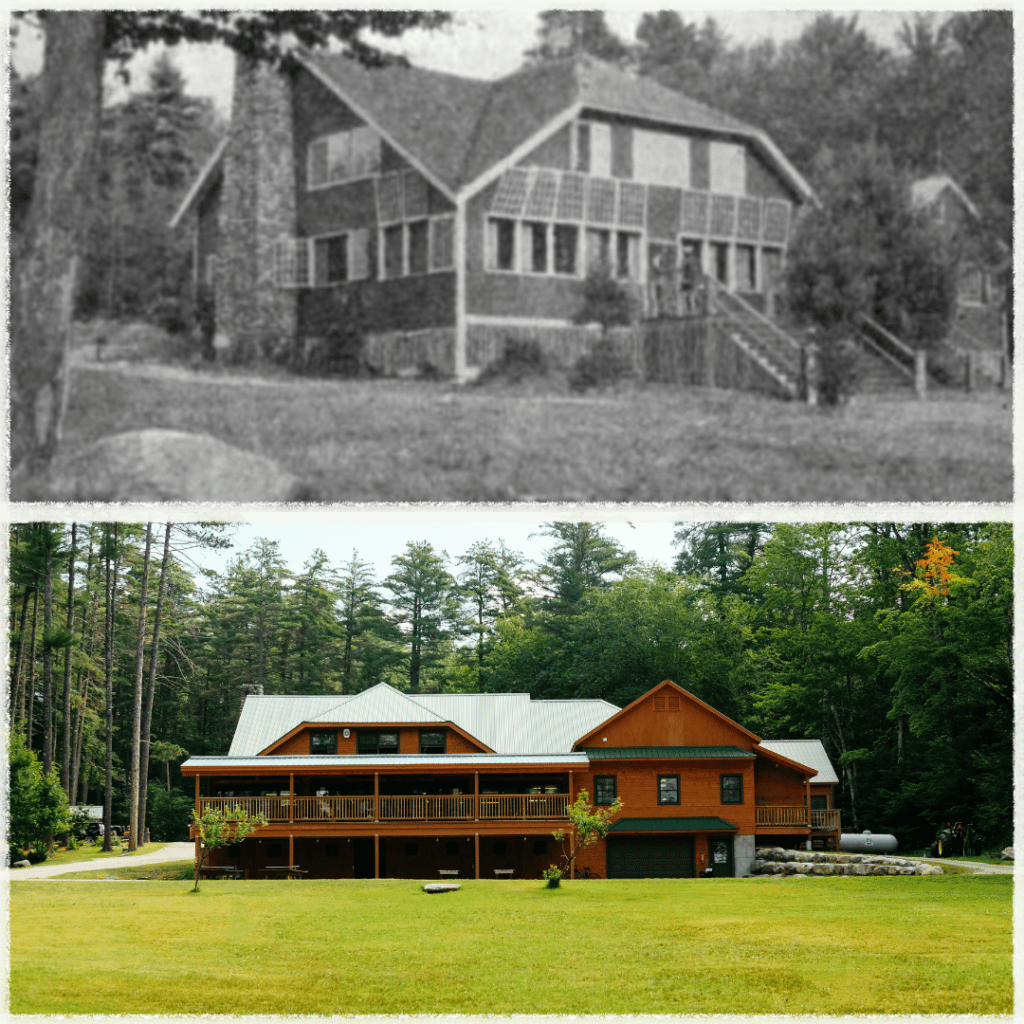 Staying Cozy with Kingswood
We're thrilled to have more returning campers than ever before! To celebrate, all campers registered by the Early Bird deadline received a special winter gift of a limited-edition Kingswood beanie! We loved seeing so many photos come in, and had to share here. If you find yourself somewhere cool in your Kingswood beanie this winter, snap a photo and tag us @CampKingswood!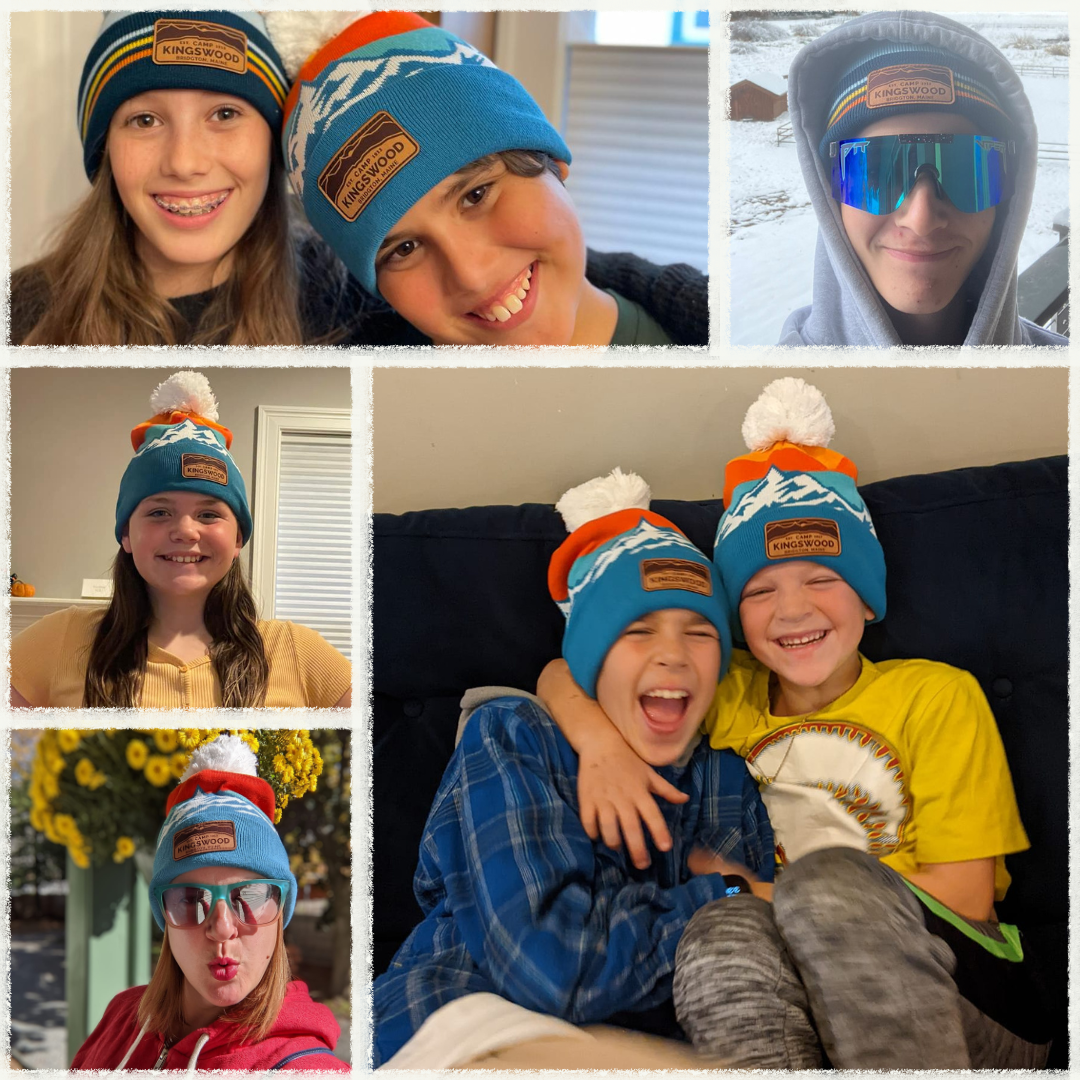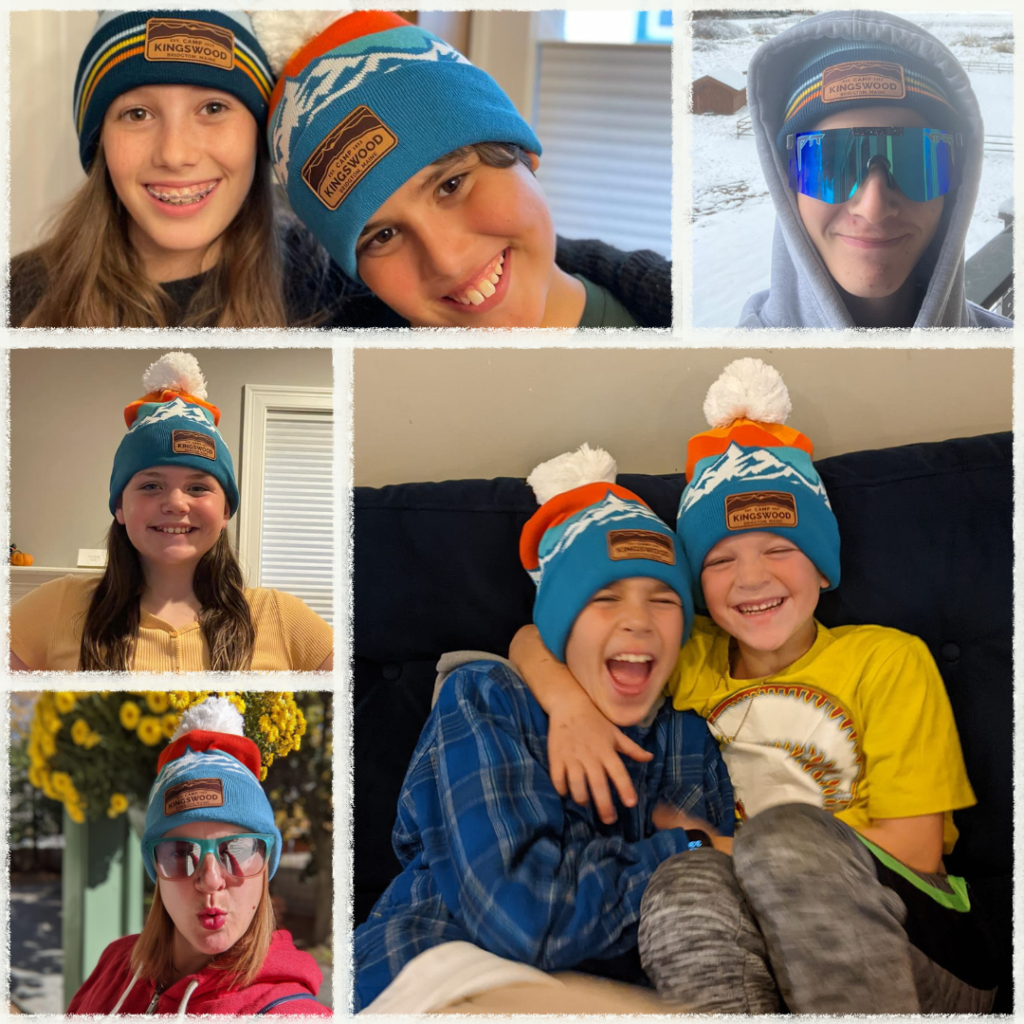 Come Meet Up With Us
We're hitting the road this winter to meet up with current and future campers, and we hope to see as many of you as possible along the way! Come hang out with Jodi, Mitch, and Jon at one (or a few!) of the stops on our tour to see friends, share memories, and of course eat some delish ice cream. Parents and siblings are welcome, and if you have any friends thinking about camp, bring them along so we can meet them too!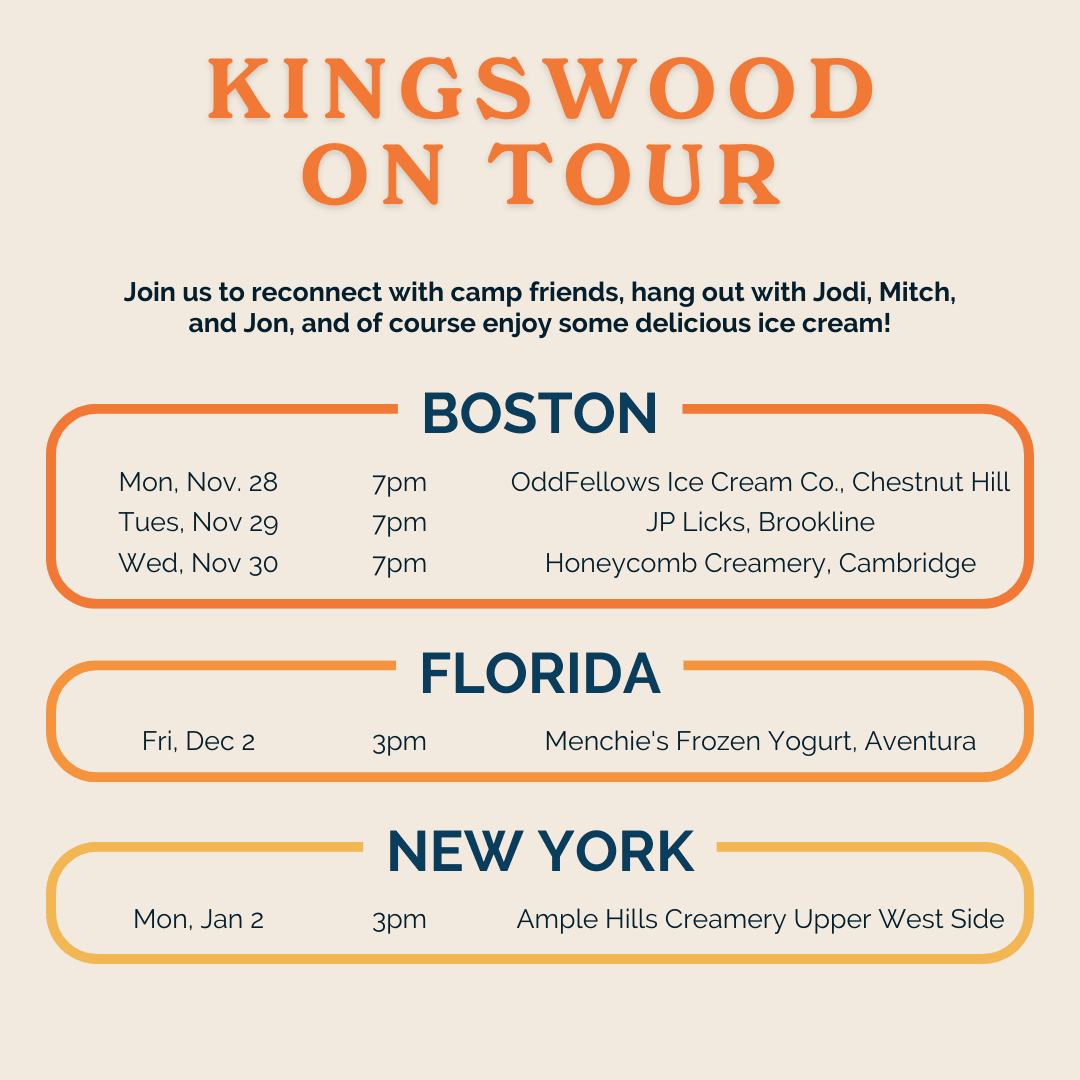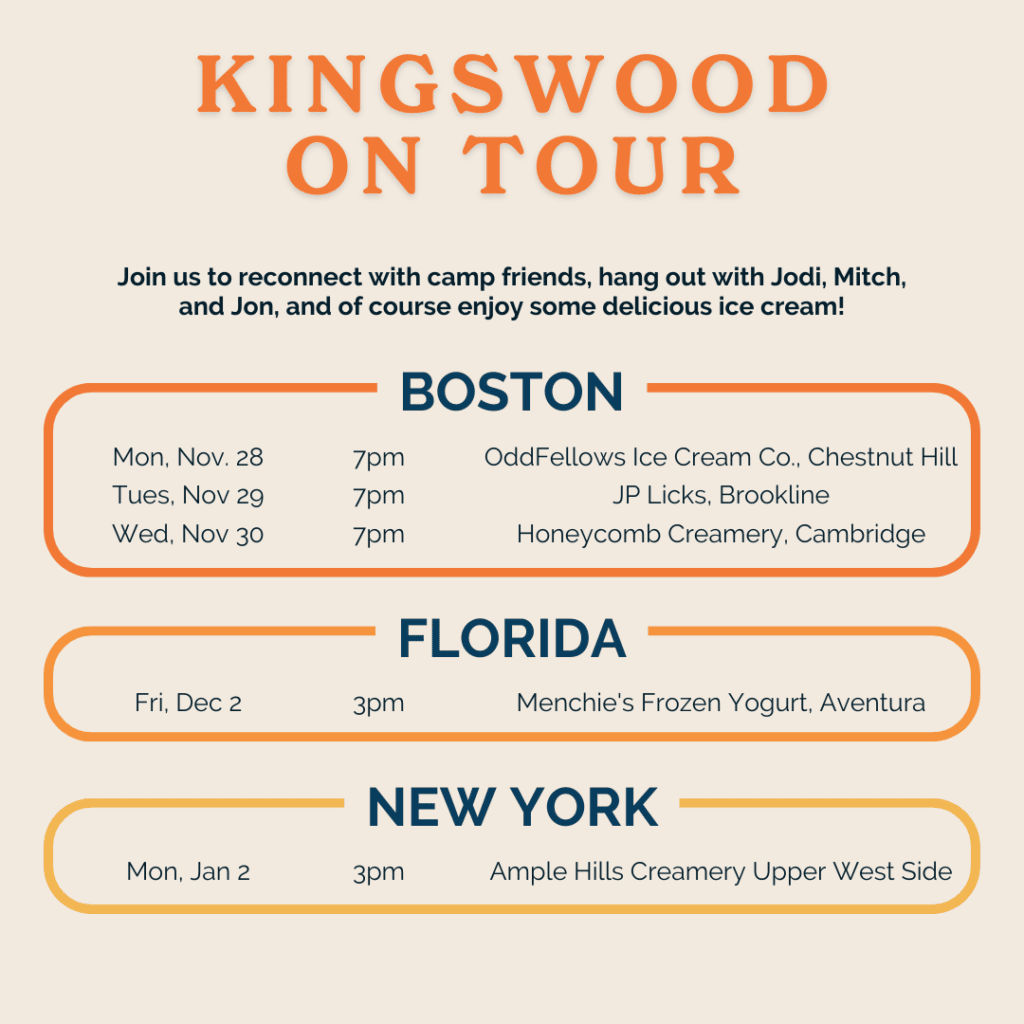 ---
You think by the next newsletter Woods Pond will be frozen over? We'll let you know! As we head into November, a season of thankfulness, we want to express gratitude for our campers, families, and staff who truly make the Camp Kingswood community so special. We know how special it is to share a meal with your family, because at Kingswood, we're lucky enough to get to do it three meals a day, all summer long. This month, we hope all of your tables are filled with smiles, laughter, love, and gratitude. 
Peace, love, and camp,
Jodi, Jon & Mitch