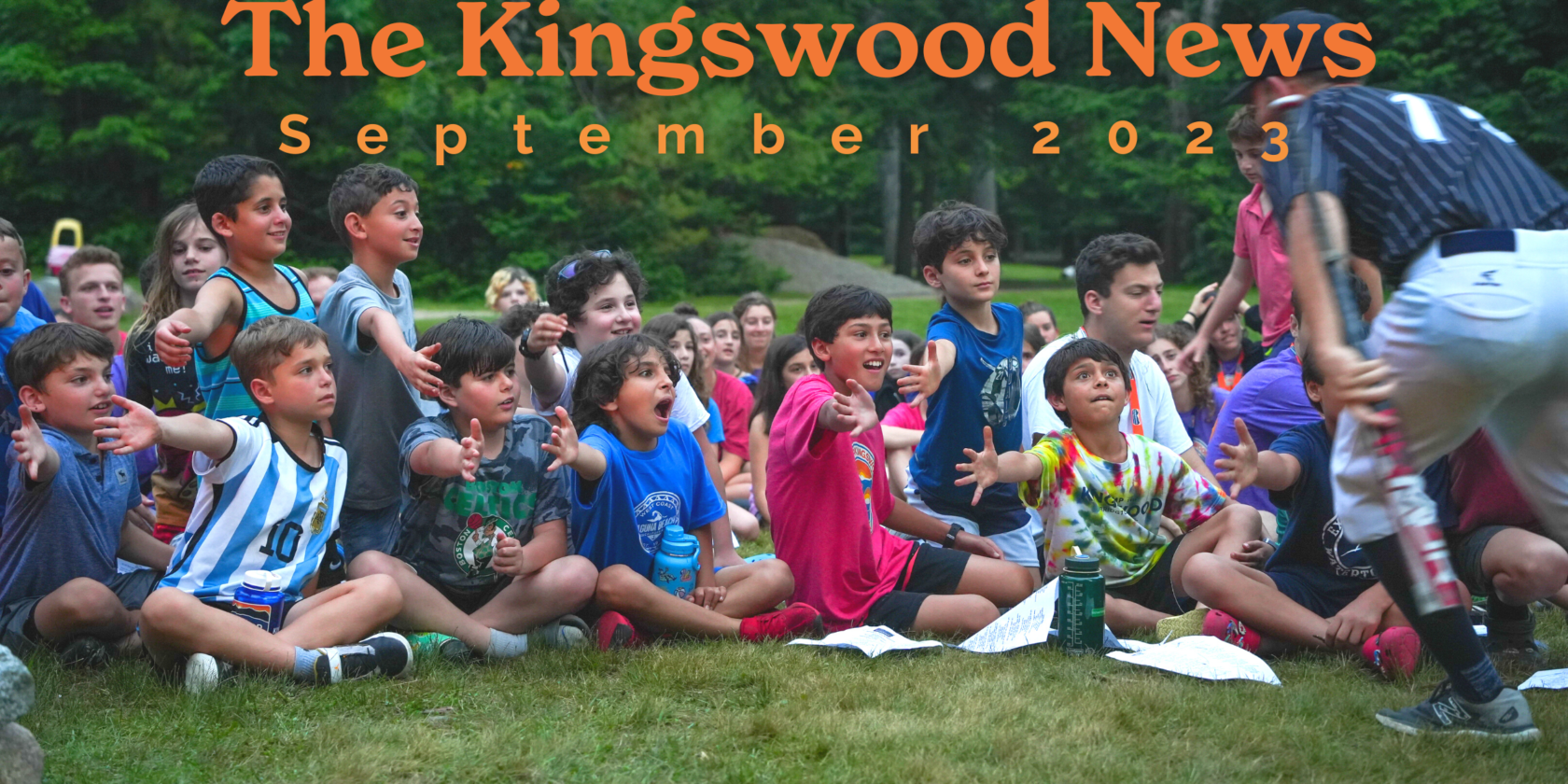 The Kingswood News is back! We took a hiatus from our monthly newsletters while we were busy having the summer of our lives on Woods Pond. Many of you were a part of it – as staff members, parents, alumni, campers, or visitors – and you know what we're talking about when we say this summer was UNREAL! Summer 2023 flew past all our expectations, and our 110th Anniversary was legendary.
If you are a '23 camp parent, you still have time to fill out the parent survey. We value your feedback and look forward to hearing your thoughts on everything from our staff to food. Please fill out the survey here. 
The Kingswood News hits inboxes the first week of each month, and it's your source for all things camp. If you know anyone who'd like to receive camp news to their inbox directly, you can add them to our mailing list here. 
Feeling 'camp-sick' yourself? Dive back into the fun of camp by viewing our weekly recap videos from the summer on YouTube here. As we reminisce about the amazing summer we just had on Woods Pond, we bring you some key takeaways of the summer. Without further ado, we present the Summer 2023 Top Five!
# 1 – Our year-round team is growing!
We have an exciting announcement to share. Two awesome members of our summer team were so good, we couldn't let them go! Joelle Kelenson has joined the team as our Associate Director and Ally Costello joins us as our Communications Associate. Read all about Joelle and Ally here!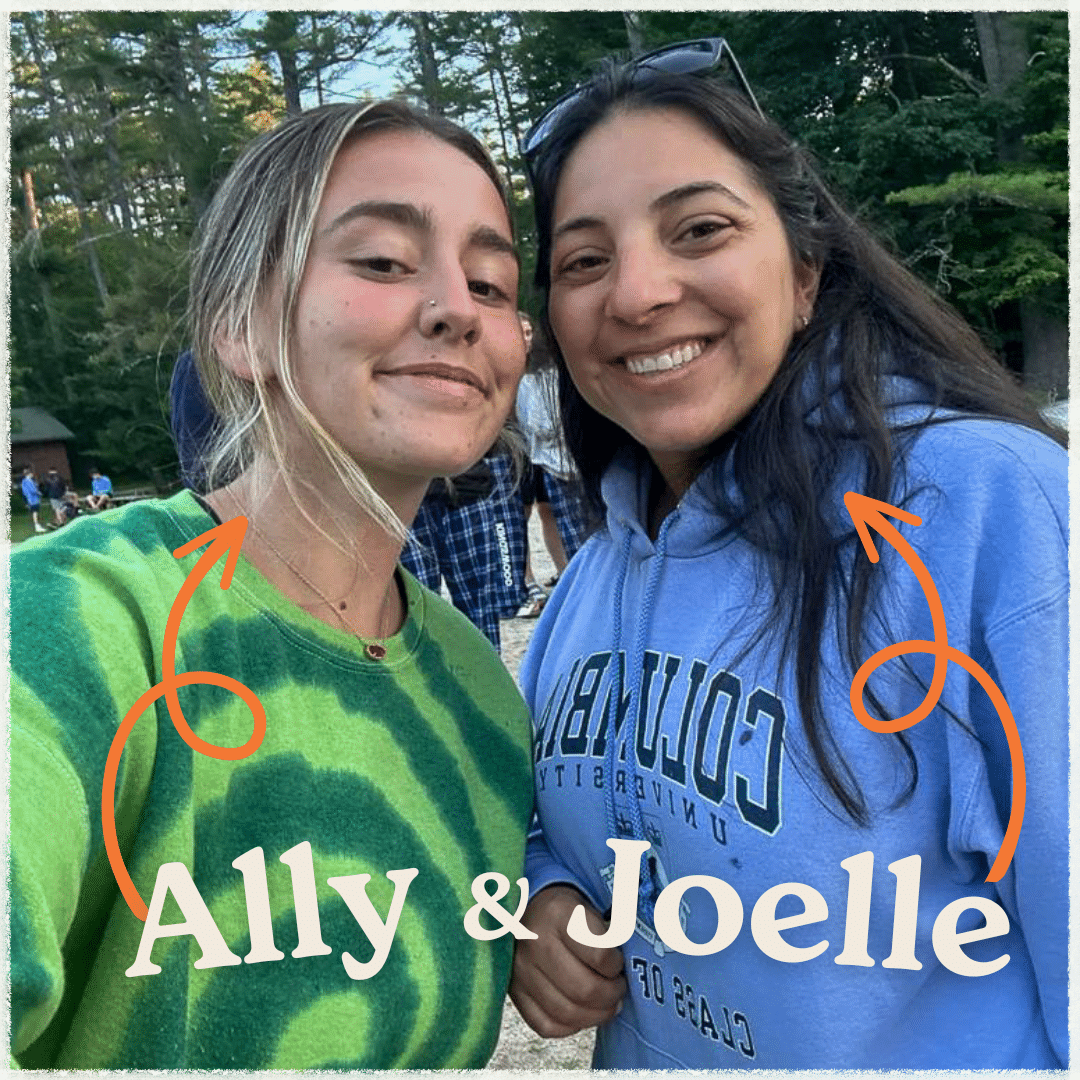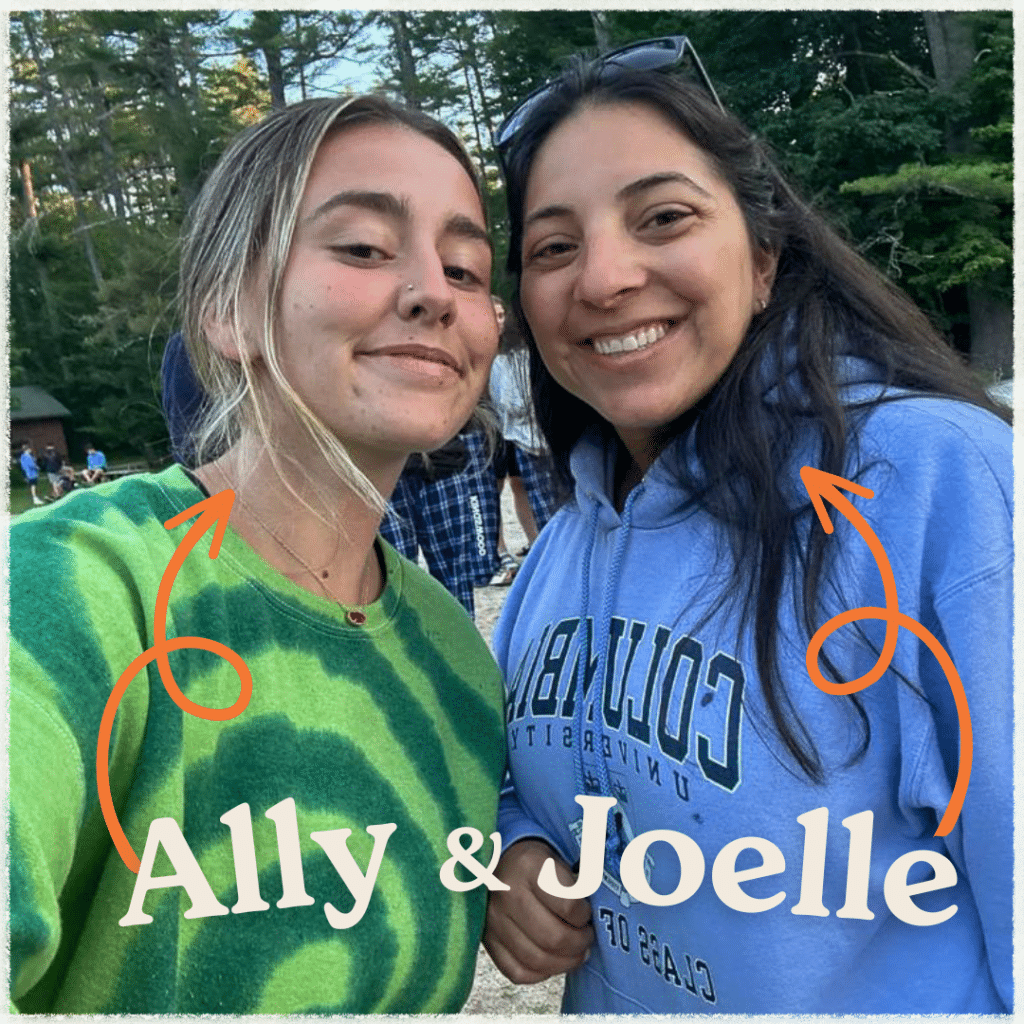 #2 – We Recorded in Our New Music Production Studio
One of the coolest things ever to happen at Camp Kingswood, this summer, we had our very own recording studio at camp! Song leader Barak Malachi is a well-known music producer in Israel, and this summer he brought his recording talents to camp and created our first-ever Camp Kingswood 'album!' Campers could sign up to work on the project, and they were treated to a real recording experience, just as any famous musician would record their songs. We chose 10 of our favorite camp songs and we are so excited for you to listen to the tracks by using this link! This year, any new camper who registers for camp will be able to learn some camp faves before they even step off the camp bus! You may have caught one of the songs on the final recap video of the summer, but if you missed that, you can watch it here. We're so impressed with Barak and all the campers who helped on this project, and we can't wait for you all to hear the songs.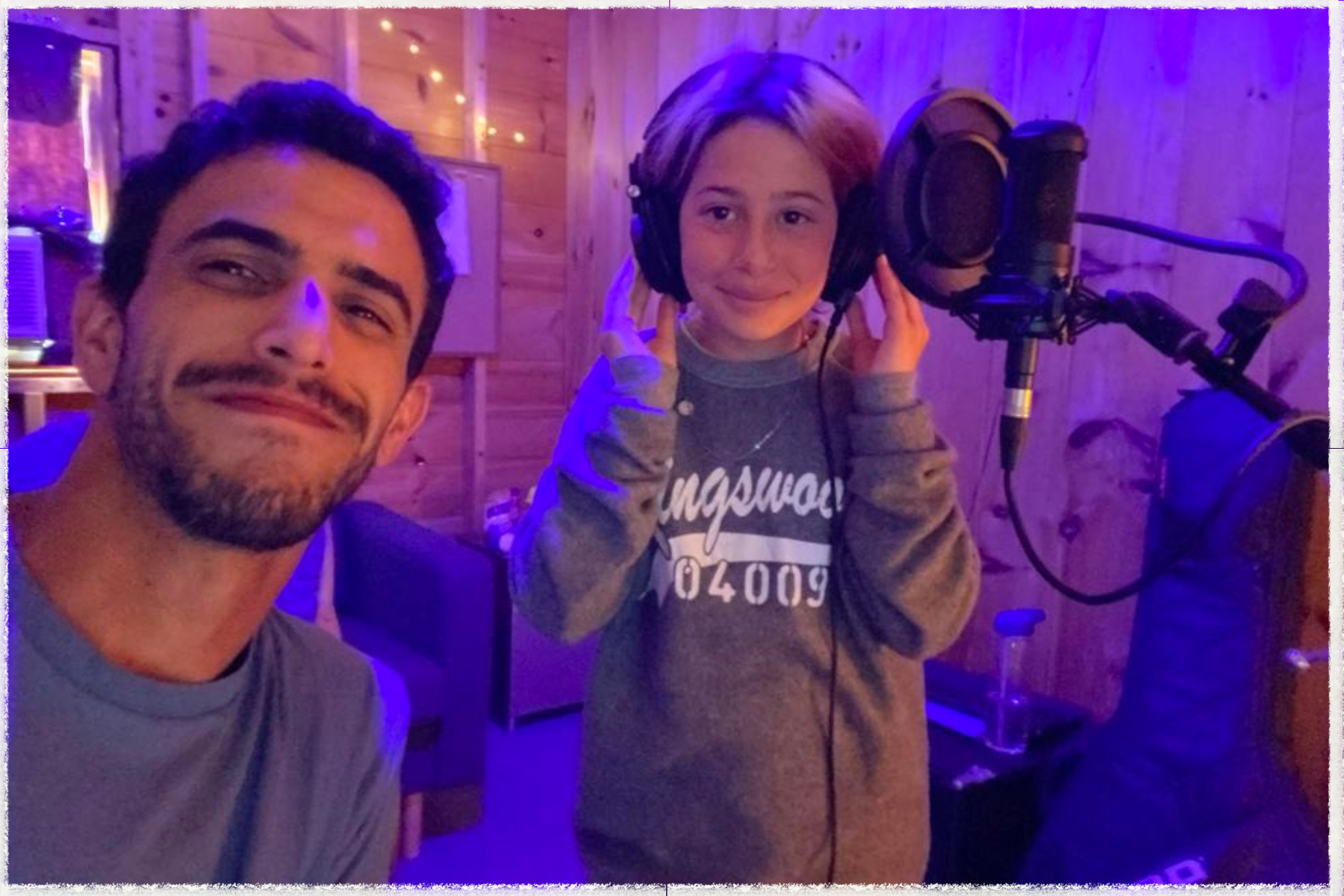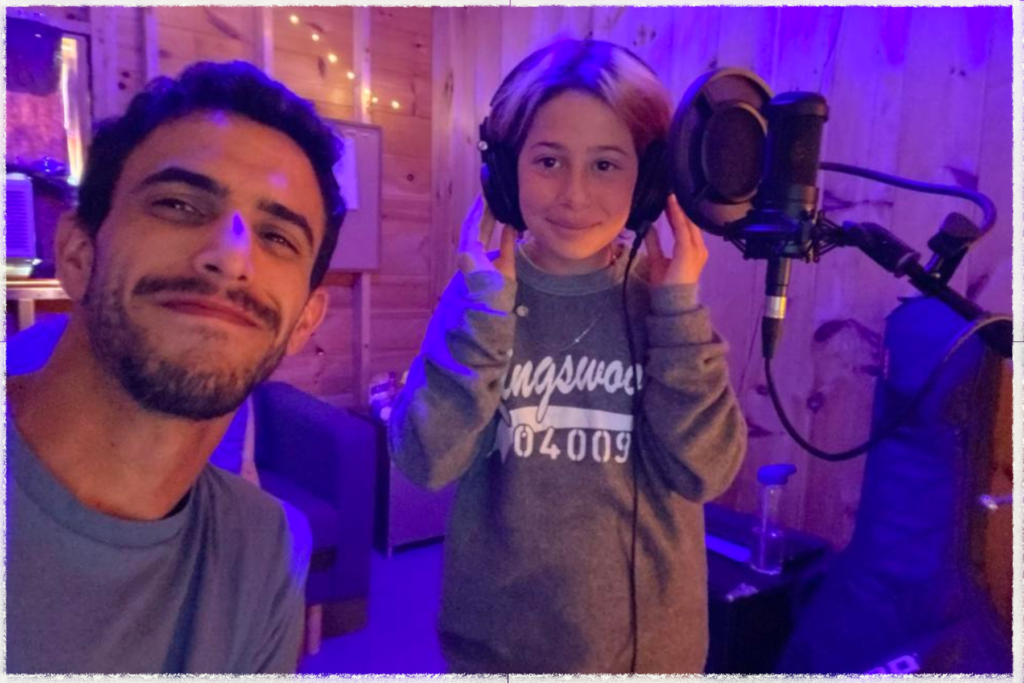 #3 – Inter-Camp Games are BACK!
A highlight of the summer was the return of Inter-Camp Games! Canceled the last three summers because of COVID, this year, Maine camps were back on the road. We hosted and visited, and campers across units and sports were part of the fun. By the end of the summer, campers had played baseball, soccer, kickball, and basketball with other camps. Campers loved the chance to meet friends from other camps and have friendly competition. The 15U soccer game at Camp Wigwam was the biggest game of the summer. The team was nervous as we arrived, but they brought home the first victory of the summer! While not every team came home with a victory, they all agreed that playing was a win, and that there was nothing better than the feeling of returning home to Camp Kingswood.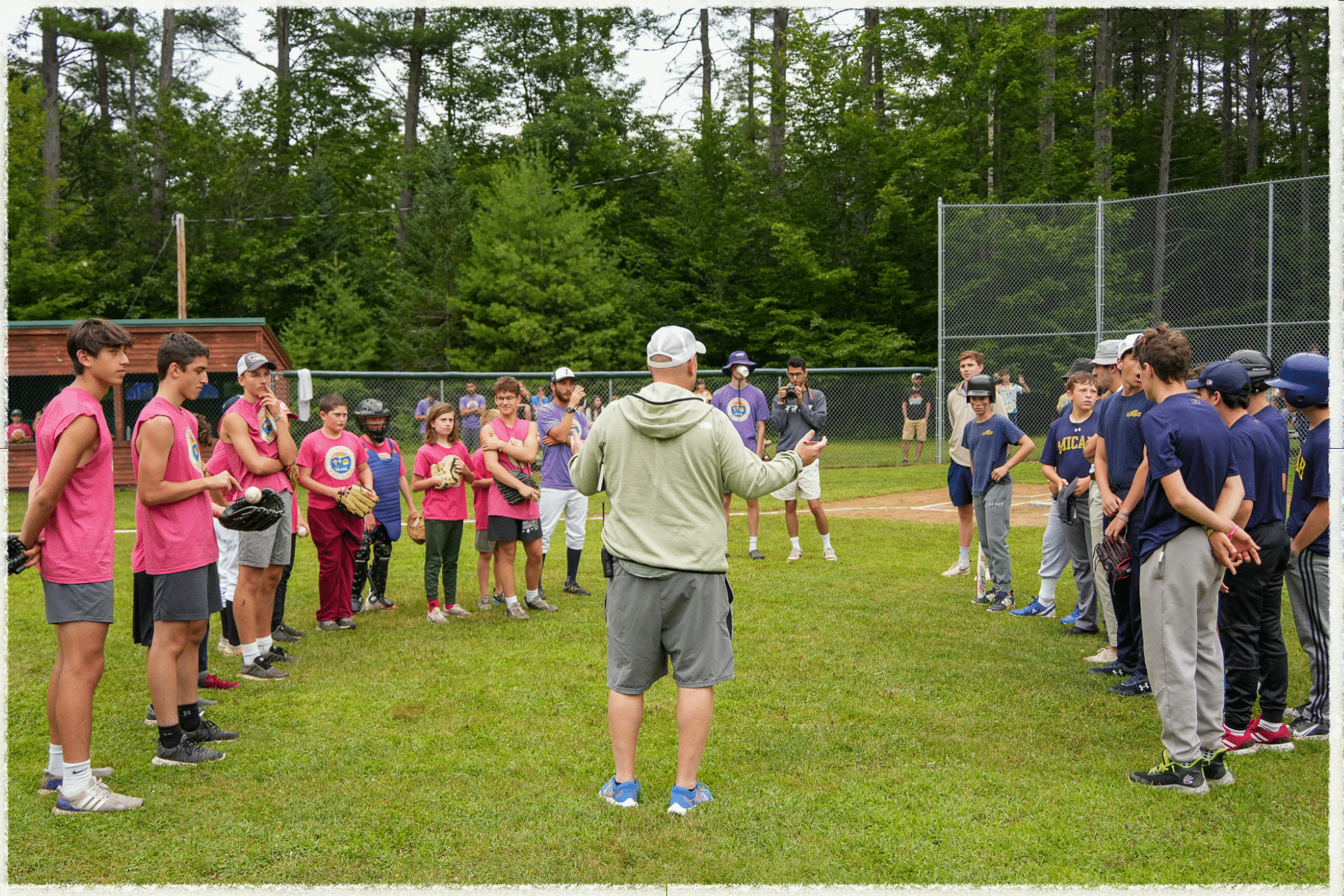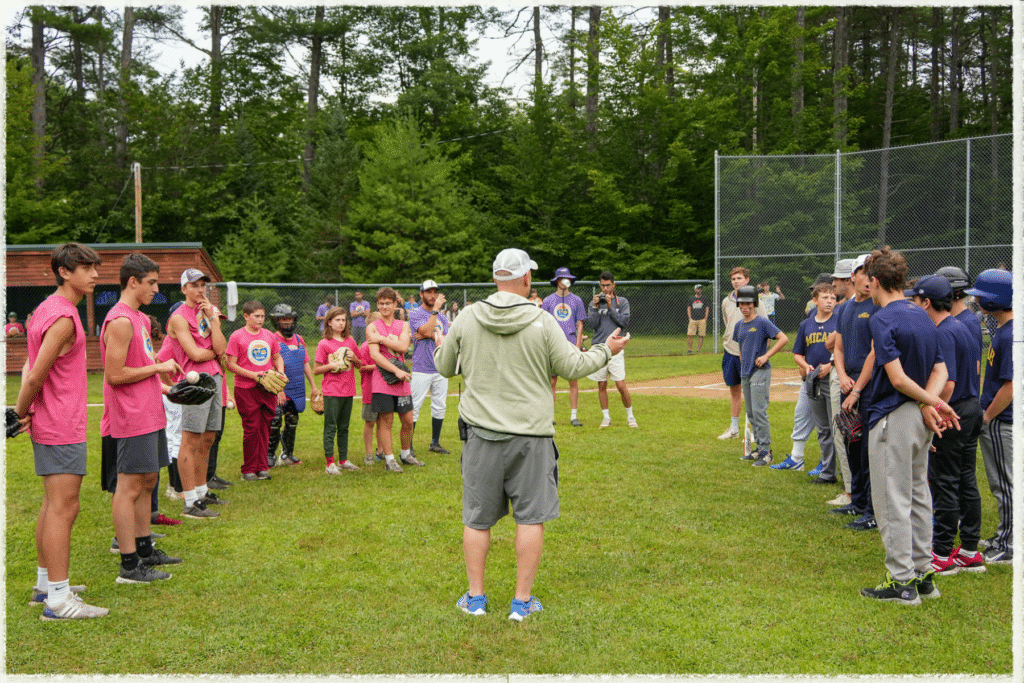 #4 – We celebrated our 110th Anniversary all summer!
As soon as the first staff and campers arrived this summer, they knew they were in for something special. We intentionally brought back old favorite Kingswood traditions, like singing 'Circle Game,' at Ruach and jumping up in the dining hall to sing 'The Kingswood Welcome Song' for visitors, and we crafted the whole summer to feel like a giant birthday party! From the party bags the staff received upon arrival to the 110th pillow cases put on campers' beds one day during lunch to the stories shared by alumni on Shabbat, this summer was full of birthday surprises that honored the past, present, and future of Camp Kingswood. Both sessions were treated to epic birthday party lunches, where the dining hall was decked out with streamers, party decorations, and balloons everywhere. Every table even got their own birthday cake! We all skipped around the room, and everyone got to make a wish together before blowing out the candles.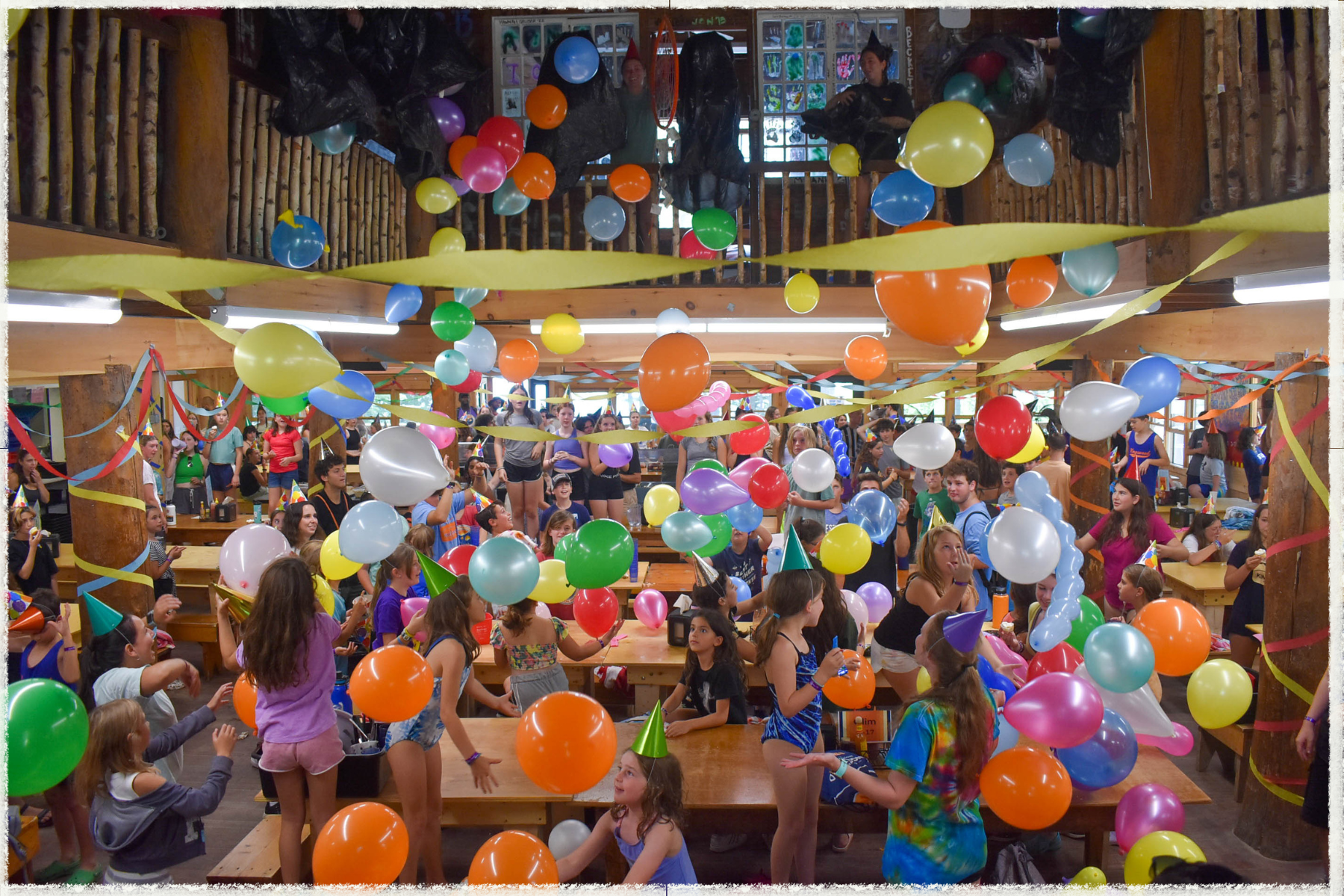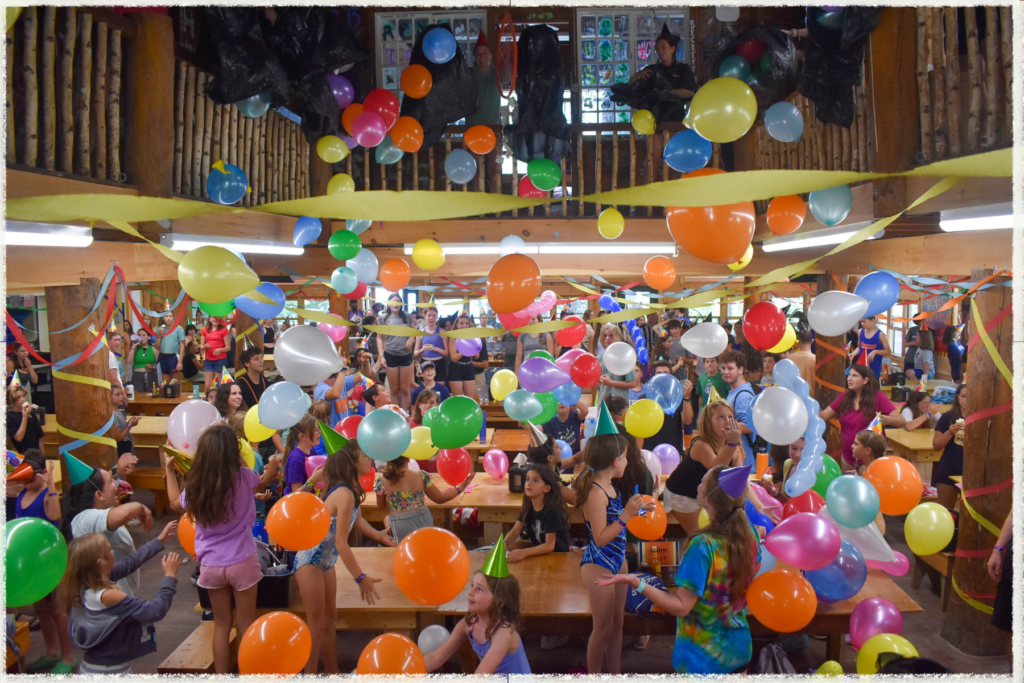 We hosted two alumni gatherings this summer to honor our rich history as one of the oldest summer camps in the country! During first session alumni were invited to be a part of the camp magic in action, and after campers left, alumni were invited for Alumni Weekend. Both weekends connected alumni to camp in present time and gave campers a taste of Kingswood's history, legends, and traditions. This Shabbat-O-Gram captures some of the moments that made the July Alumni Shabbat so meaningful. Stay tuned for details about our 2024 August Alumni Weekend!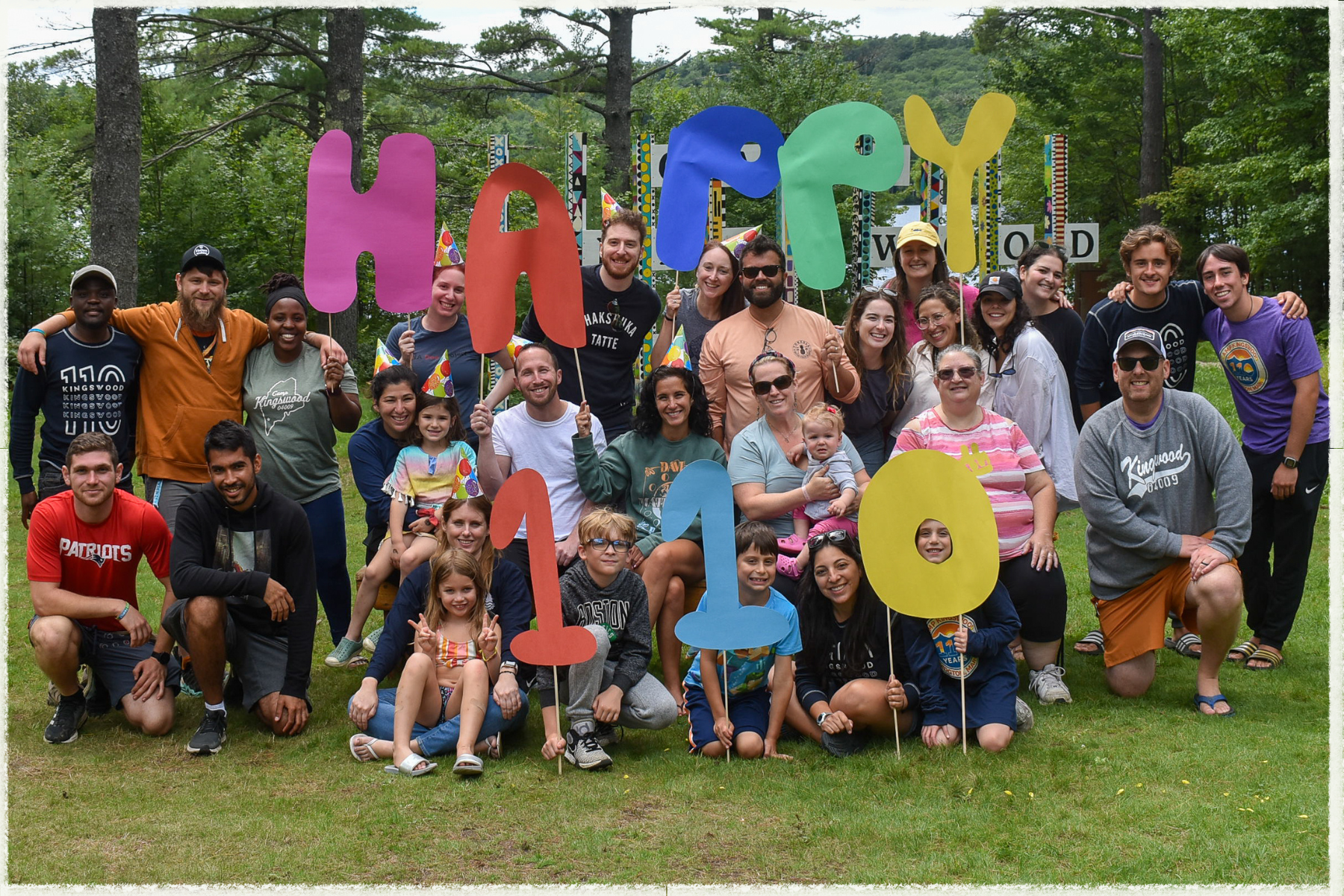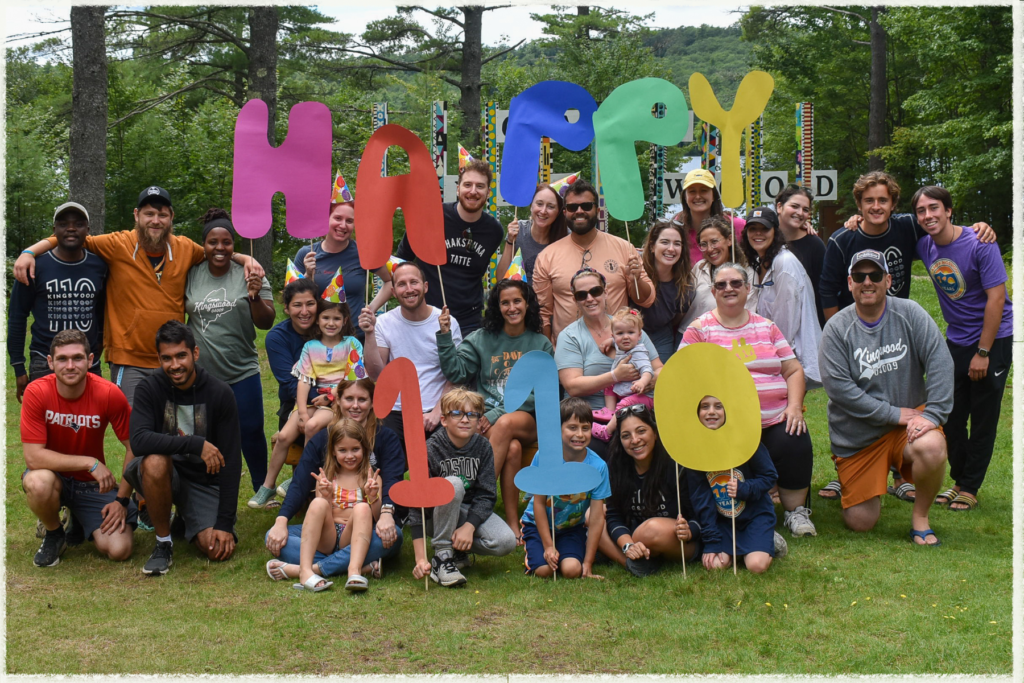 The next time you drive out of camp, you'll see the gorgeous new mural on the side of the New Rec! A summer-long labor of love, campers and staff both sessions were part of creating the masterpiece that will beautify camp for years to come. First session, campers brainstormed in design workshops about what camp means to them with Kate Irwin, a well-known local Bridgton mural artist. Tubing, hammocks, friendship, and campfires were a few of the most important aspects of camp brought up by kids, and if you look closely you'll see that the hammocks are the color of the four Color War teams and our Kingswood core values are 'carved' into the trees. Second session, every camper and staff person was invited to sign their name on the feet walking across the bottom as a way to leave their mark at camp. I think you'll agree that Kate did an incredible job capturing the essence of Kingswood!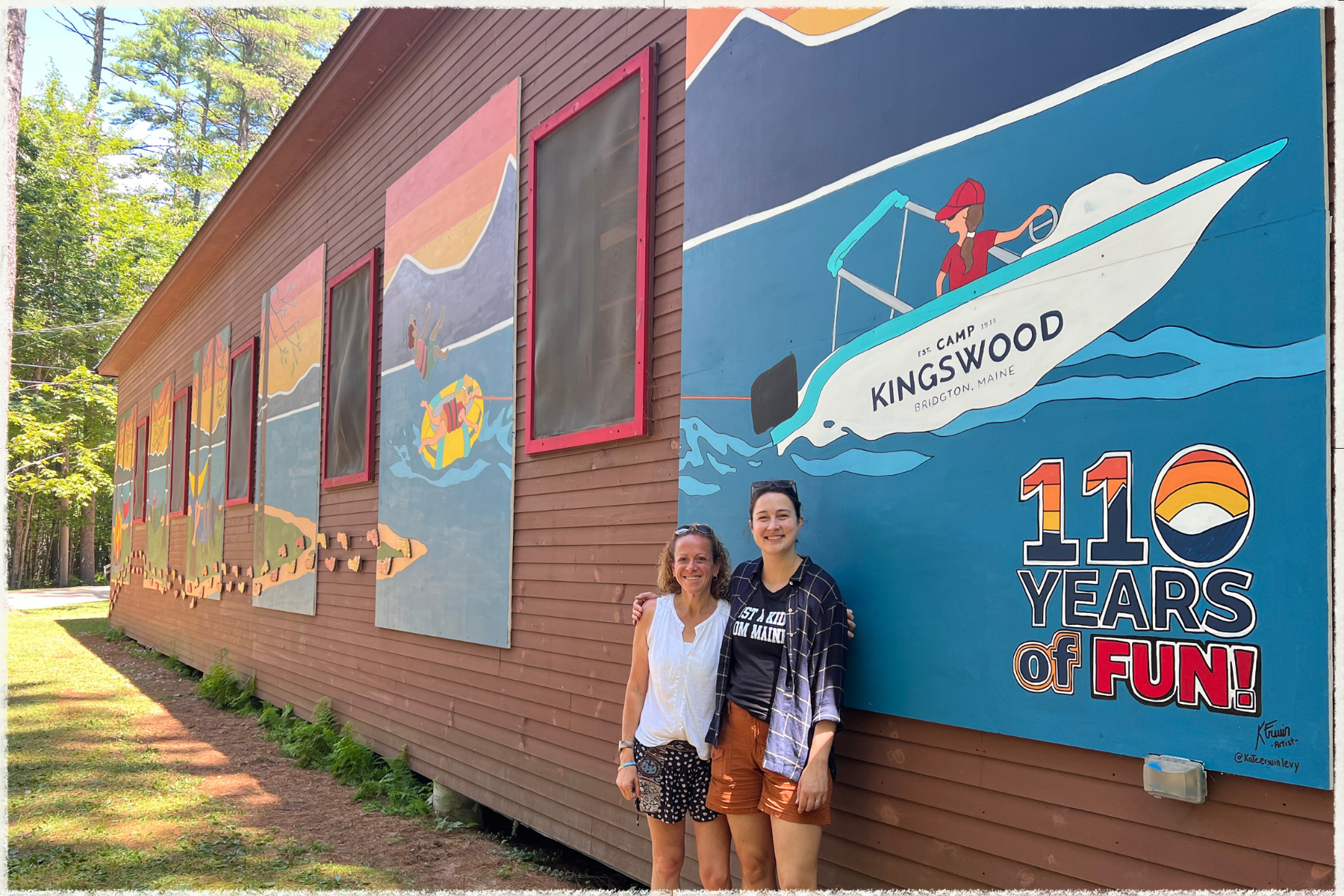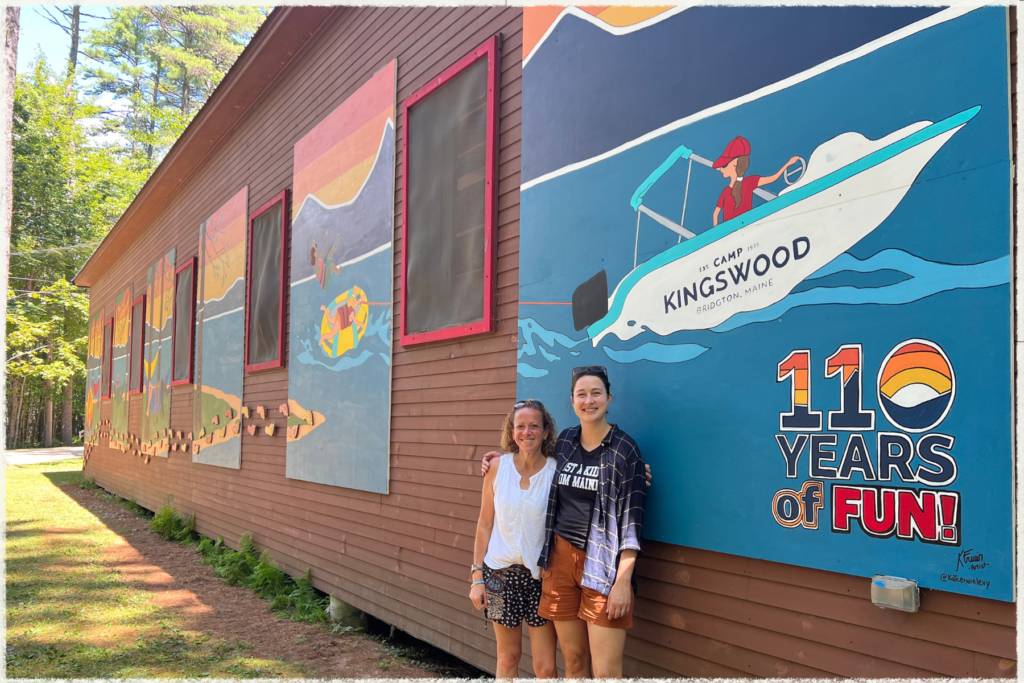 #5 – Campers Living Kingswood Values
Our core values – Courage, Responsibility, Community, and Ruach (spirit) – are brought to life everyday at camp by our campers and staff through words and actions. We teach and talk about these values all summer, and at the end of the session one camper receives the highest honor a Kingswood camper can receive- signing a Values Board in front of the whole camp at the Closing Campfire. Mazel tov to our 2023 Values Board signers!
Session I
COURAGE: Della Gorvine 
COMMUNITY: Nathan Jeanniton 
RUACH: Oscar Hochman
RESPONSIBILITY: Danielle Golub
Session II
COURAGE:  Omri Wolf 
COMMUNITY: Benjamin Nicholas 
RUACH: Yoni Shavelsky 
RESPONSIBILITY: Rebecca Brown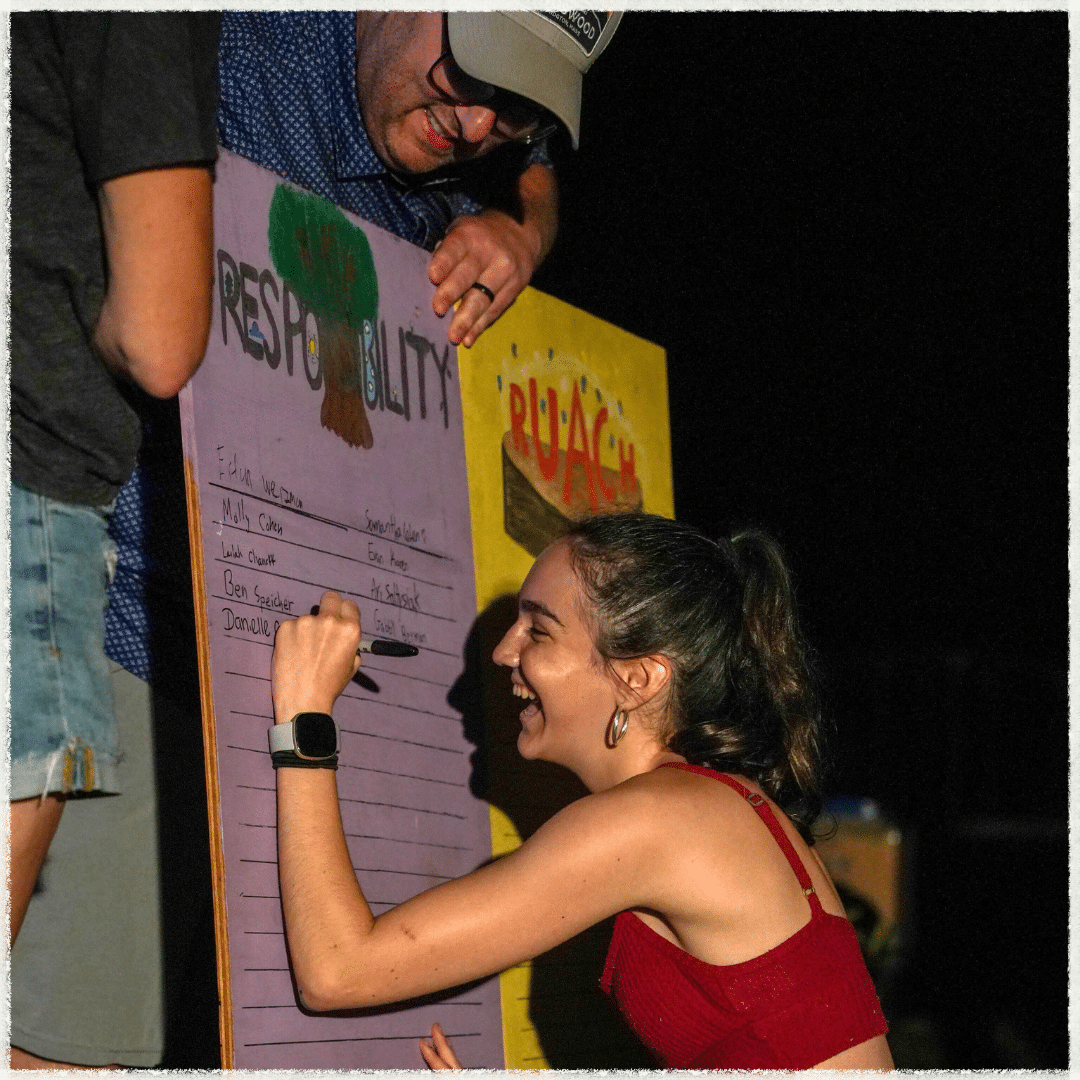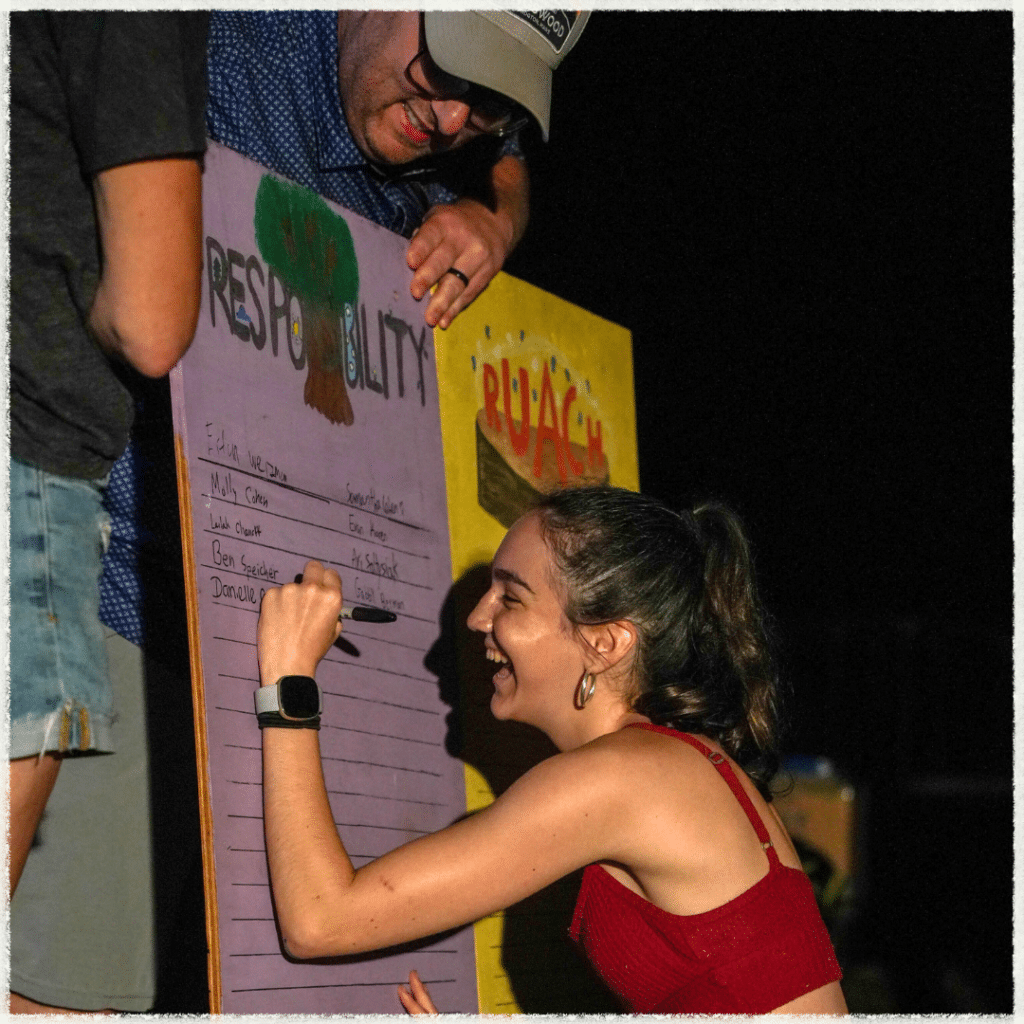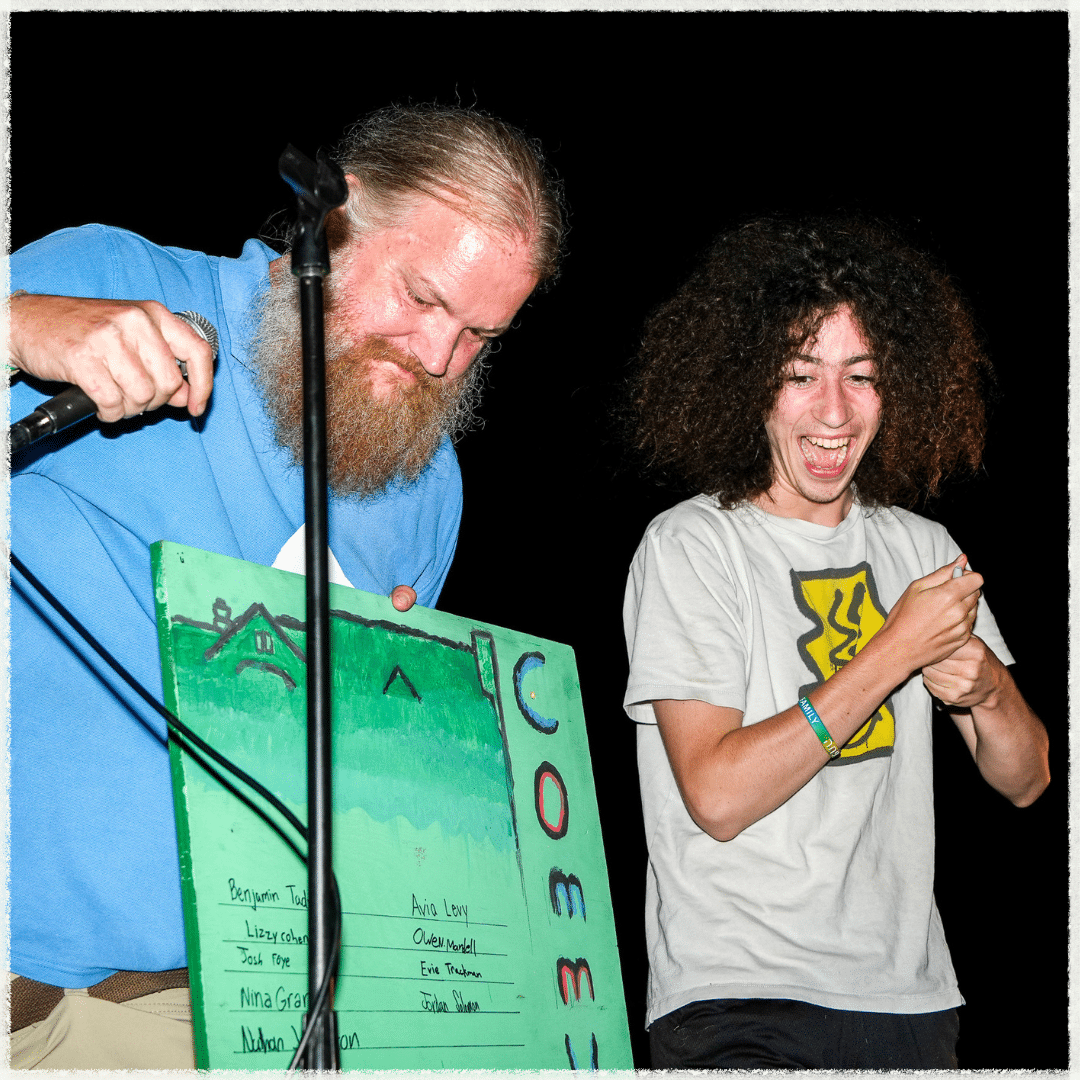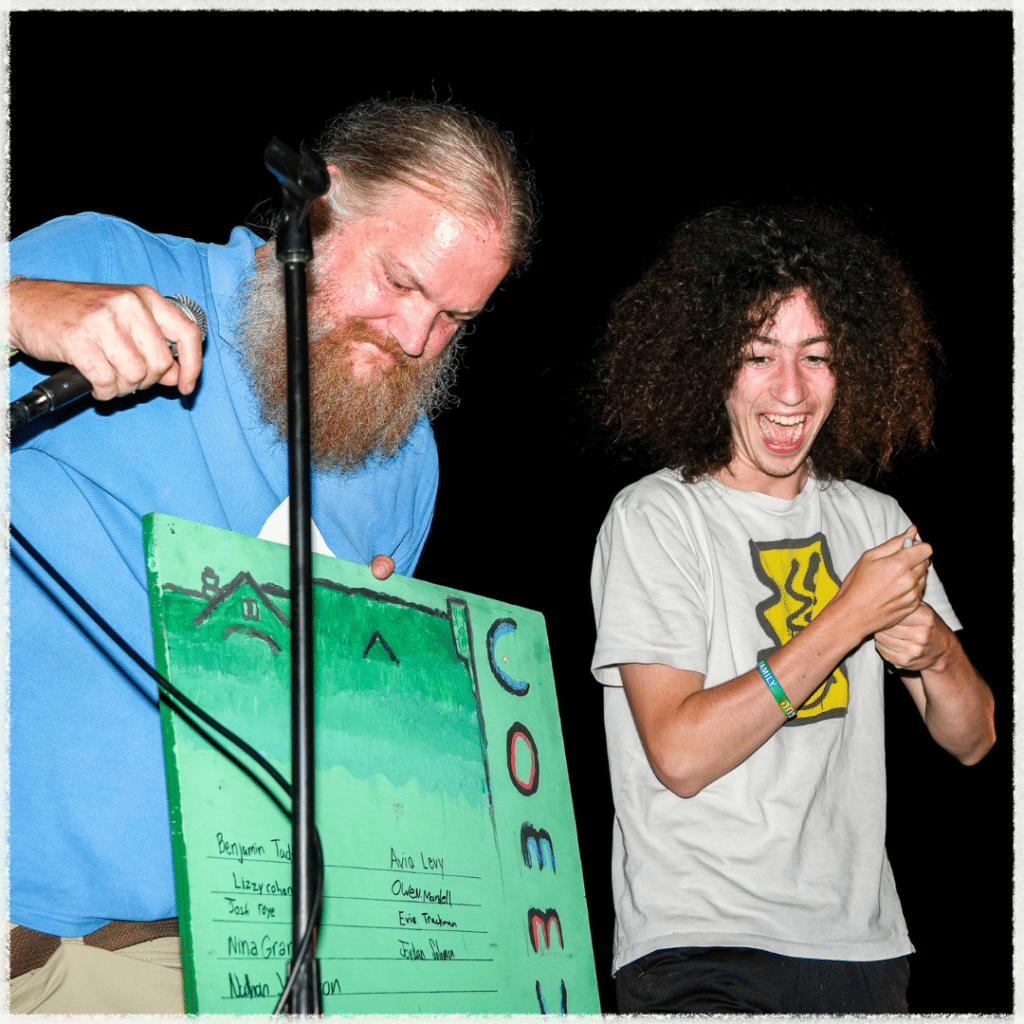 Thanks for tuning in to The Kingswood News: September Edition. This is where we'll be the first week of every month to share camp news and updates, so you'll want to make sure to follow along! If you have campers, family, or friends who would like to receive The Kingswood News directly to their inbox, please send us their name and email here. 
We have so much in store for the next few months as we get ready for Summer '24. To stay up-to-date, follow us on Instagram, like our Facebook page, and subscribe to our YouTube channel.