"My family might be out of sight, but every time I open one of my mom's letters they're never
out of mind."
Missing your camper while they're away at Kingswood? Don't worry, you don't have to go through withdrawal just yet! With all this technology at our disposal, staying connected with your child while they're away at camp has never been easier. From sending snail mail to sending e-mails and seeing daily photos, you can be sure to get your daily dose of Kingswood cuteness. You can even make it fun by creating personalized stationeries and sending birthday care packages. So go ahead, stay connected and have some fun with it!


Keeping you connected to your camper, one click at a time
CampInTouch and the Campanion App
Everything you need to access as a camp parent before and during camp lives in your CampInTouch account. To access your account from a computer, visit kingswood.campintouch.com. To access your account from your phone, download Campanion, the app version of CampInTouch. This makes your life as a camp parent a million times easier! You can do so much through the app, including uploading camp forms prior to the summer and seeing photos during camp. The app is available on the Apple App Store and Google Play Store. Download the app on your phone and log in with your CampInTouch details. When prompted, upload a picture of your camper and the app will use facial recognition software to bring photos of your camper to the top of your feed every day during camp. More detailed instructions are provided in the app.
Each parent needs their own individual account, and your login is your email address. If you don't remember your log-in details, click on "Retrieve/Set Password"and follow the instructions to reset your password.
Guest Accounts
You can add guest accounts in CampInTouch for friends and family so they can also view photos and videos and send emails to
your campers.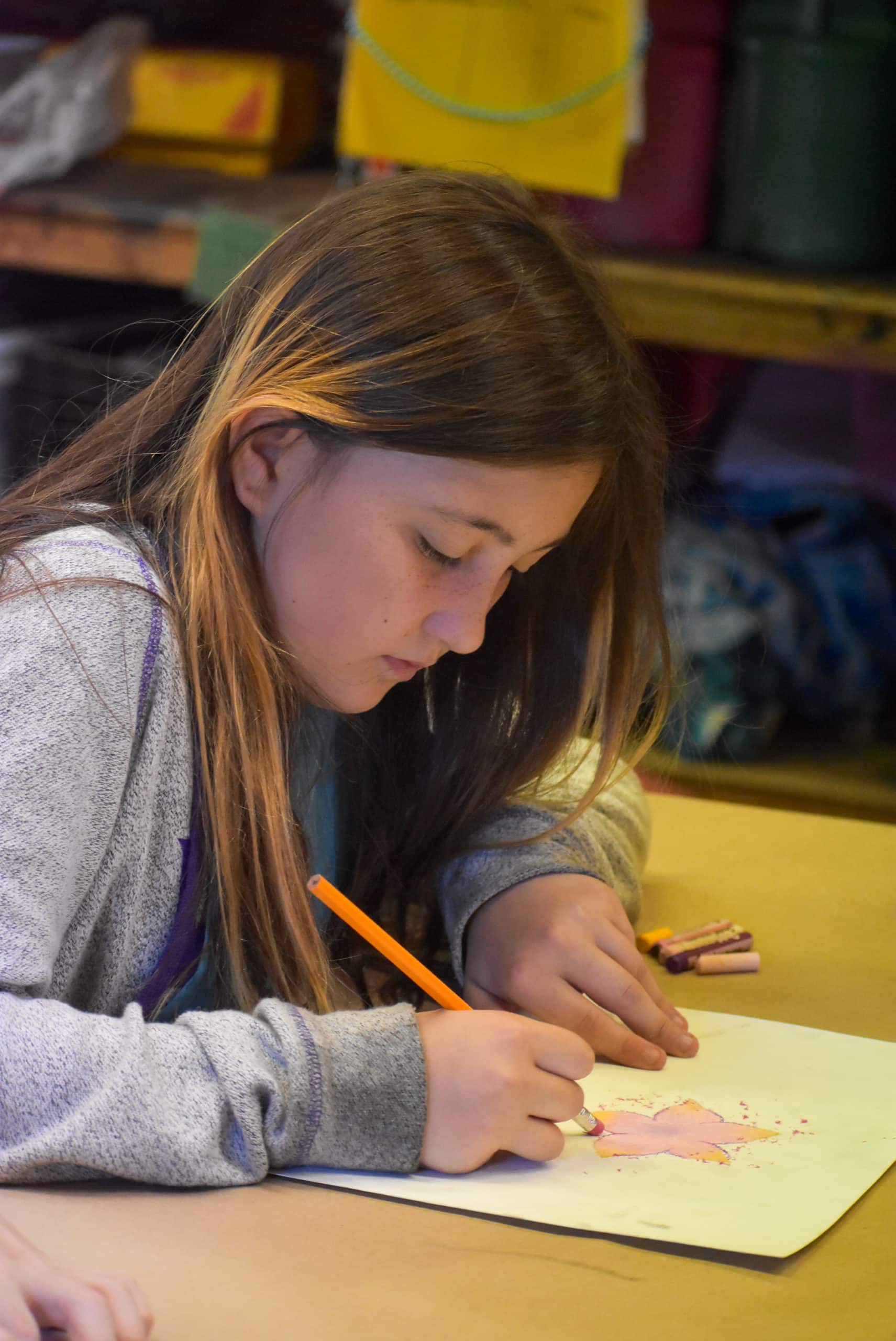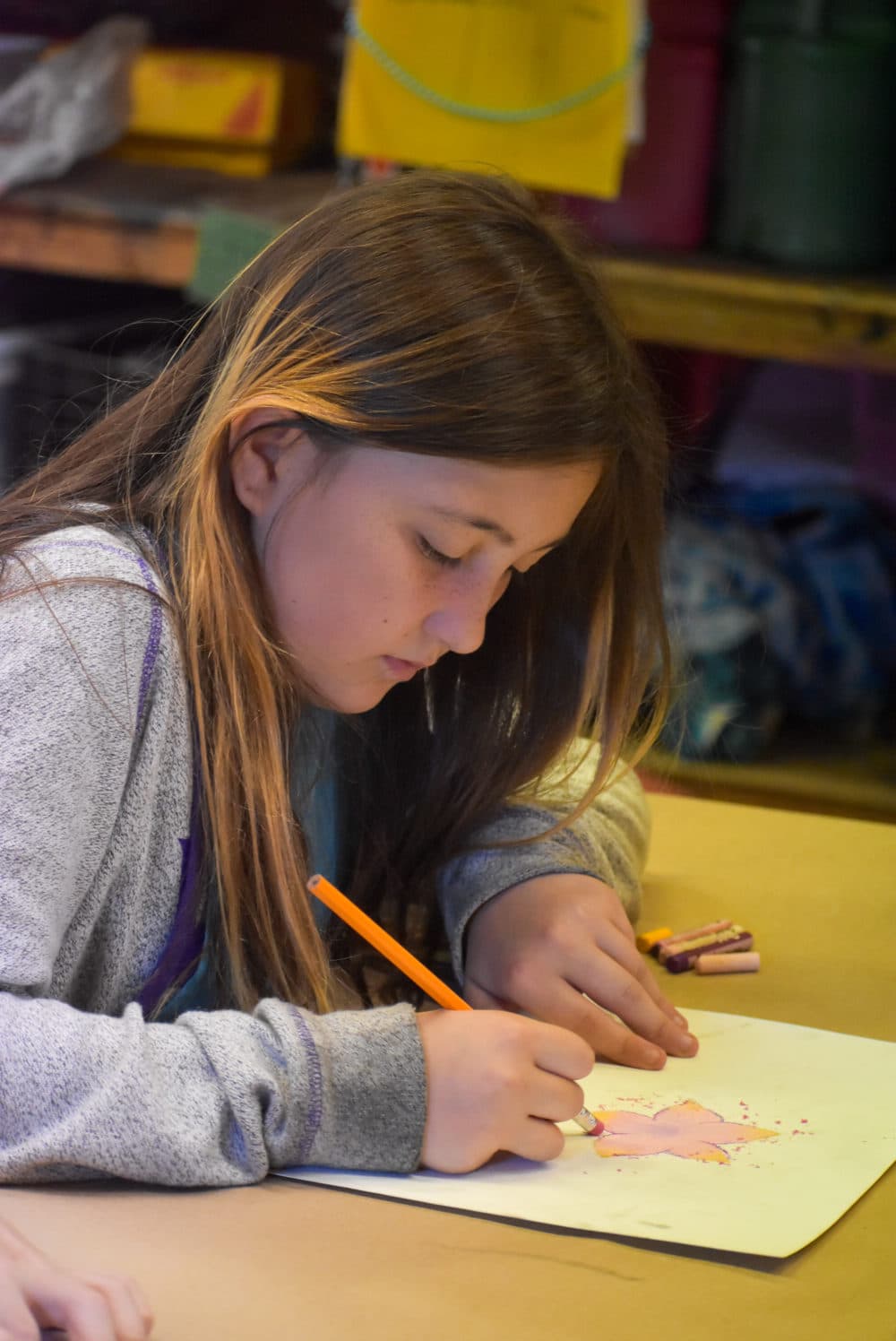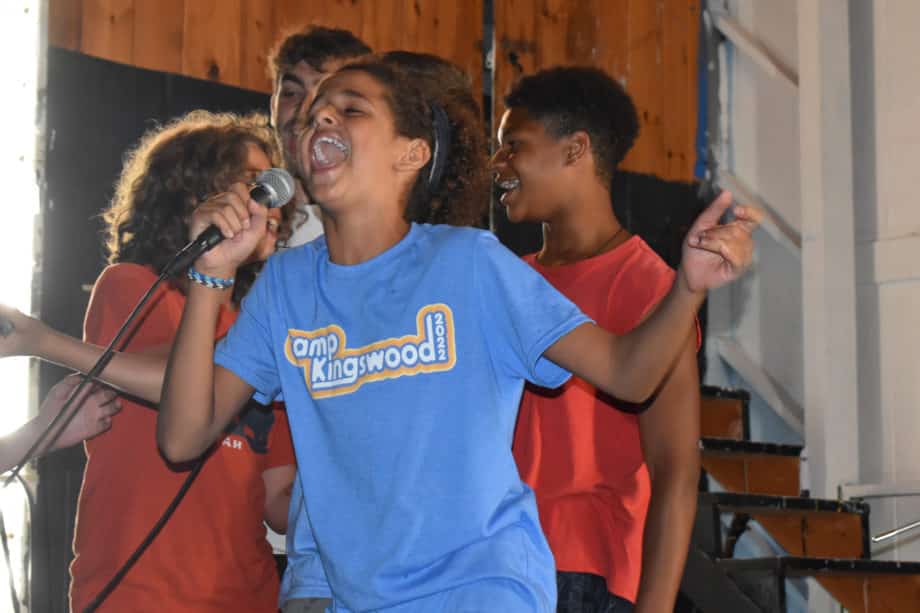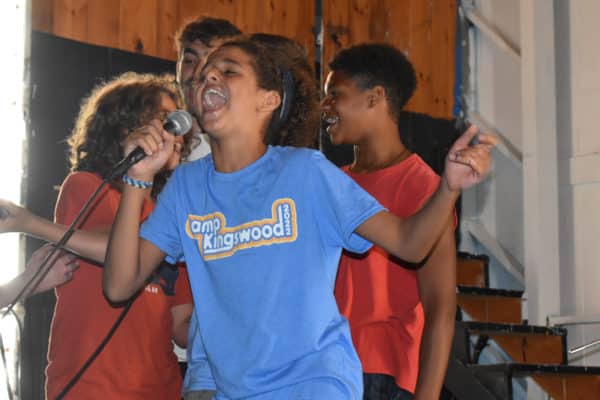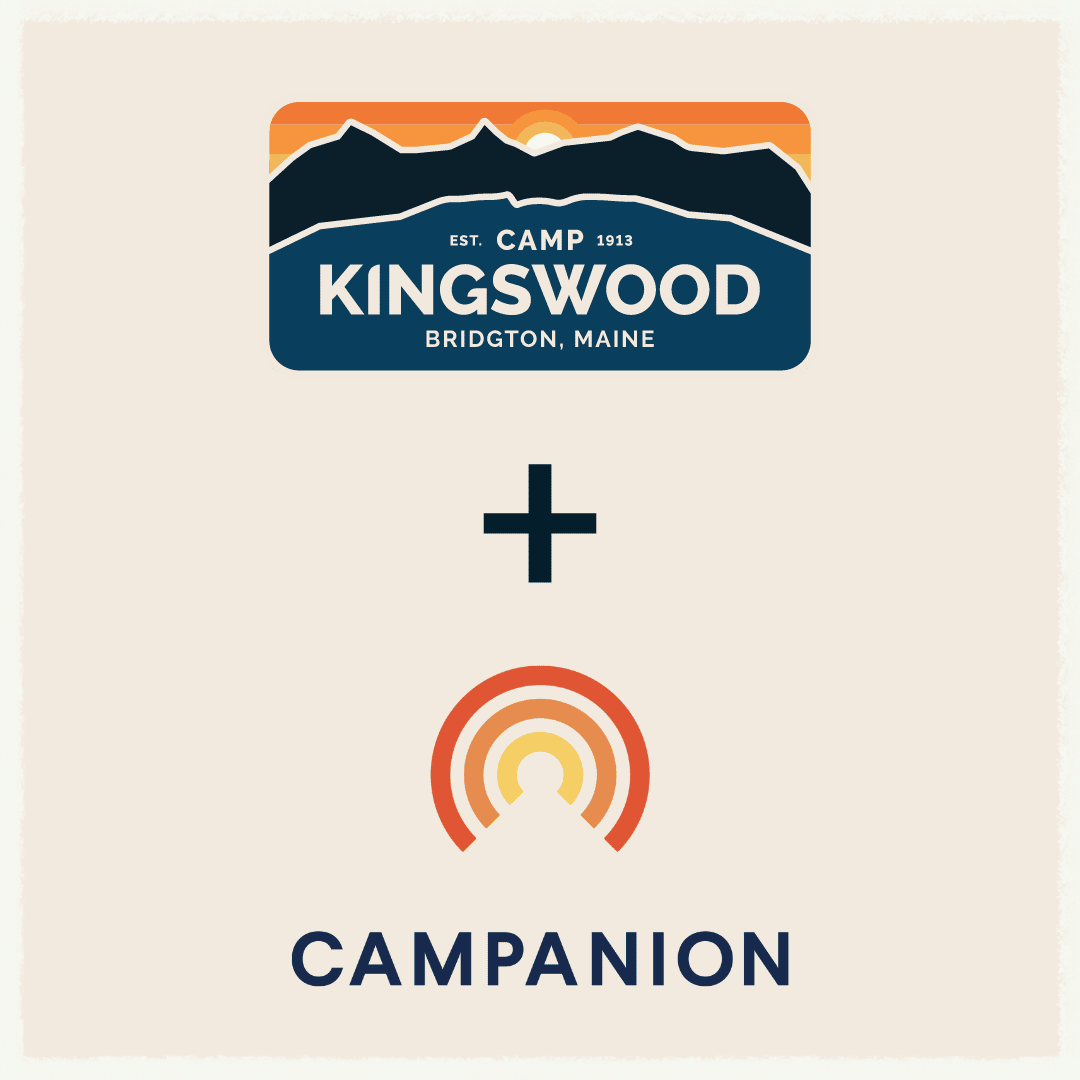 Because sometimes, a letter is worth a thousand video chats
Sending and Receiving Mail
Incoming: Please write to your camper(s) often! Campers love to receive mail, especially in an envelope with a stamp! Many parents write their first letter before the camper leaves home, so it's received in the first days of camp. Mail is distributed every day at lunch except Saturdays.
To send a letter to your camper, please send it to:
Your child's full name
Camp Kingswood
104 Wildwood Road
Bridgton, ME 04009
Outgoing: Campers are encouraged to write letters during rest hour, and they're required to send a letter to their home address every Sunday and Wednesday (we check!). Please send enough stamps, stationery, and pens to accommodate your camper's needs, but if they run out, we sell these items in Canteen. To make letter-writing as easy as possible for your camper, please consider sending pre-addressed envelopes, or print labels for them to bring. You can include one sheet of labels with the camp return address, and another with multiple labels for family and friends. These can be kept in a folder with stamps, and maybe even a few fill-in letters for younger campers! Please be aware that the US Postal Service can take a few days.
No-Package Policy
Campers may receive flat envelopes, but not packages. Items such as photographs, books, and magazines can fit in a flat envelope, but larger items and boxes will be returned to the sender at your expense. Please make sure to share this with any friends or family who may want to send a package to camp this summer. Exceptions are made only for forgotten items with prior approval from the camp office and for birthday packages. If you need to send a lost item to a camper, please send an email first to directors@campkingswood.org, with "Lost Item Package" in the subject line. We'll know to look out for it, and we will make sure to get it to your camper as soon as it arrives. Birthday packages should be labeled "Camper's Name – Birthday Package."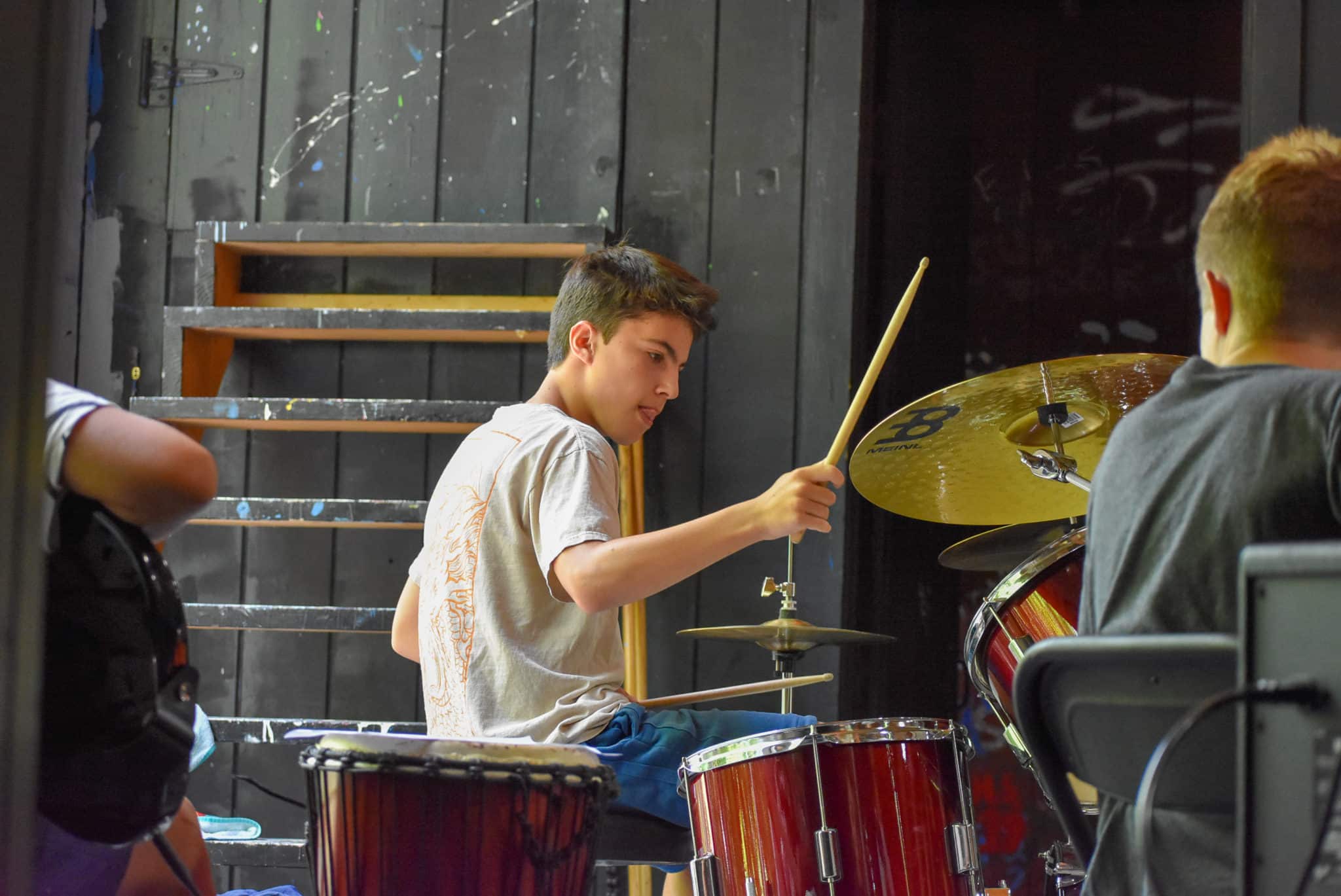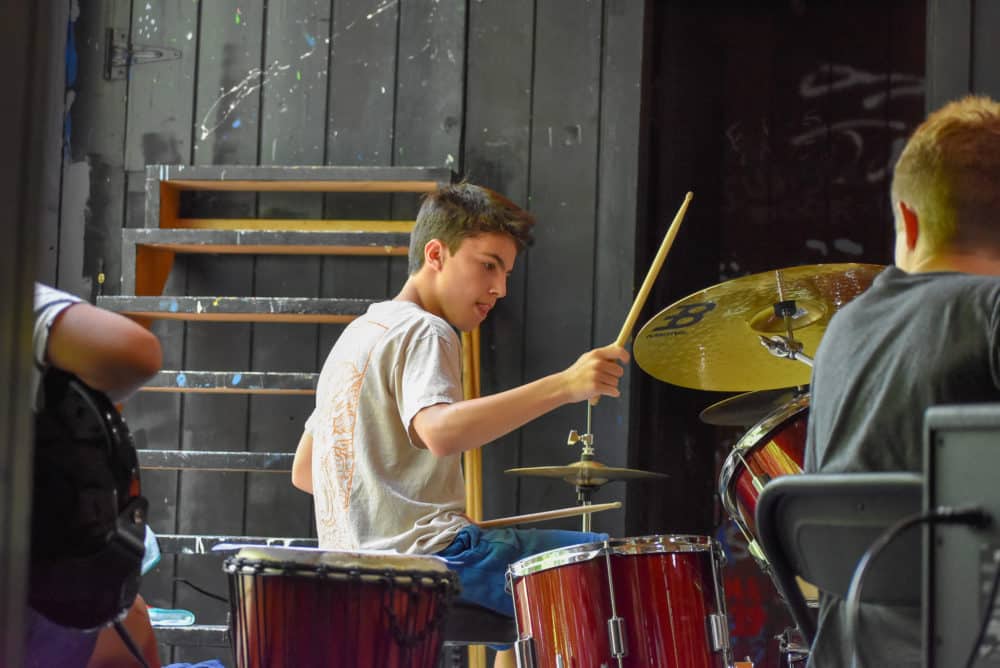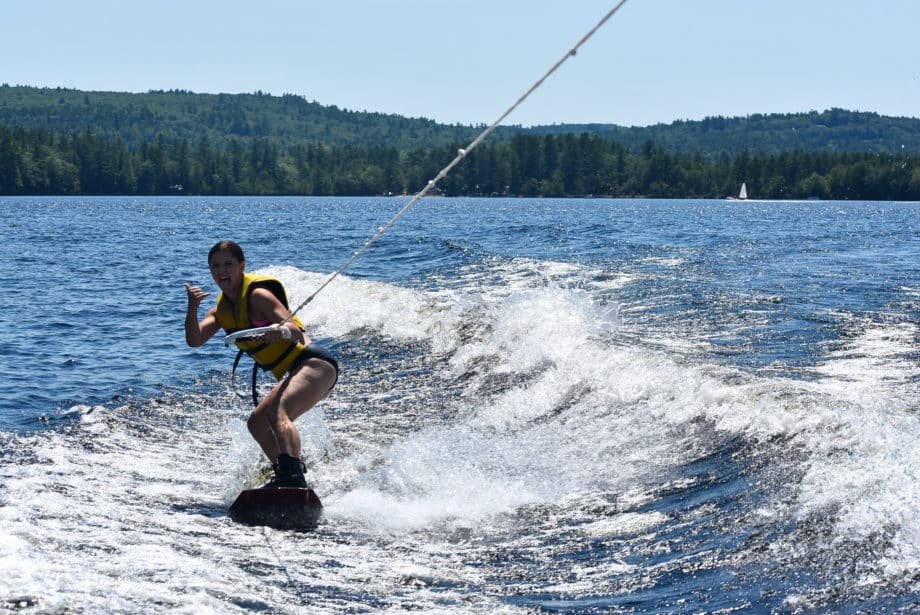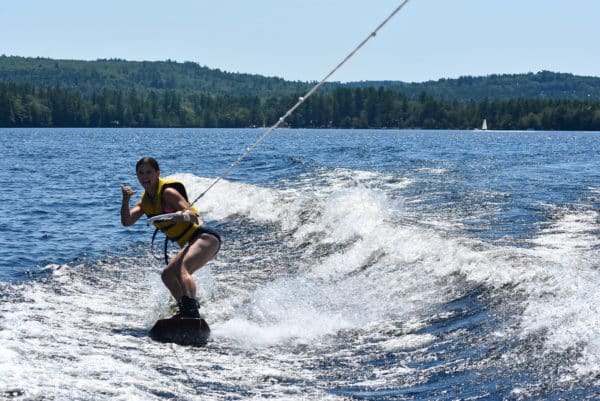 stay connected, without all the hassle of stamps
Sending and Receiving Email
As an alternative to sending letters through the U.S. mail, we offer families the service of emailing back and forth with your camper, using CampInTouch or Campanion. With the exception of Saturdays, every day we print emails at 11 am to distribute at lunch, and we scan camper emails to be emailed home around 3 pm. Each email you send costs one 'CampStamp' which is the equivalent of $1, but Kingswood offers complimentary unlimited camper emails home. CampStamp packages rollover from year-to-year and can be purchased directly through your CampInTouch account.
When you send an email through this system, you can check a box to have a blank page of coded stationary printed and stapled to your camper's email for them to write you back. They write you on this page and our office staff scans it and sends it to you as an email. We recommend pre-printing a set of these blank coded pages, called  'Letter Stacks' from your CampInTouch account to send with your camper to camp.
Please also still send physical letters through the mail, because really, nothing beats the feeling of getting a real-life envelope from home!
Note: The CampInTouch system only supports English characters, so e-mails in Hebrew, Russian or another language using non-English characters will show up as garbled in the email. Please contact jon@campkingswood.org to discuss an alternate way to send non-English letters.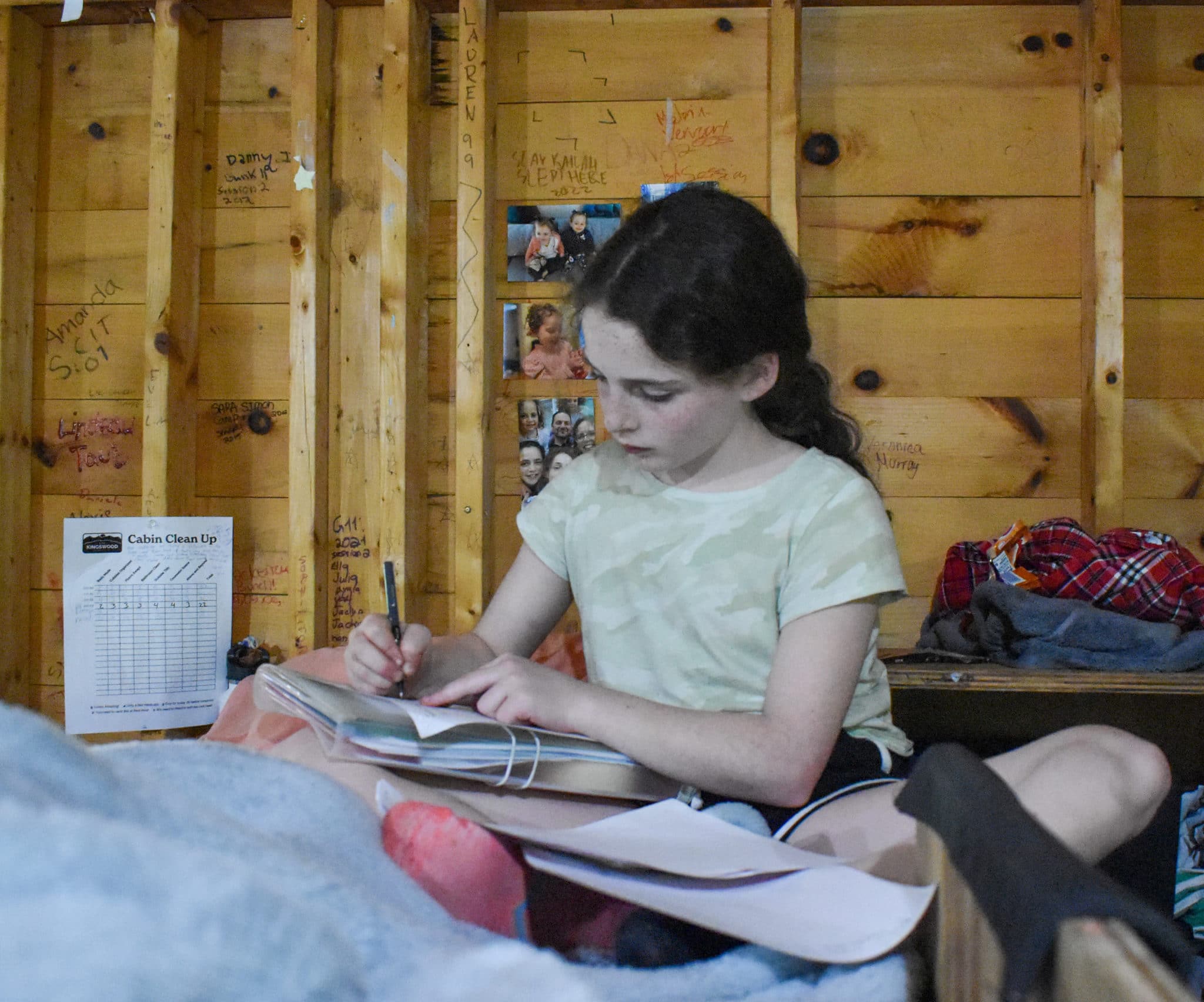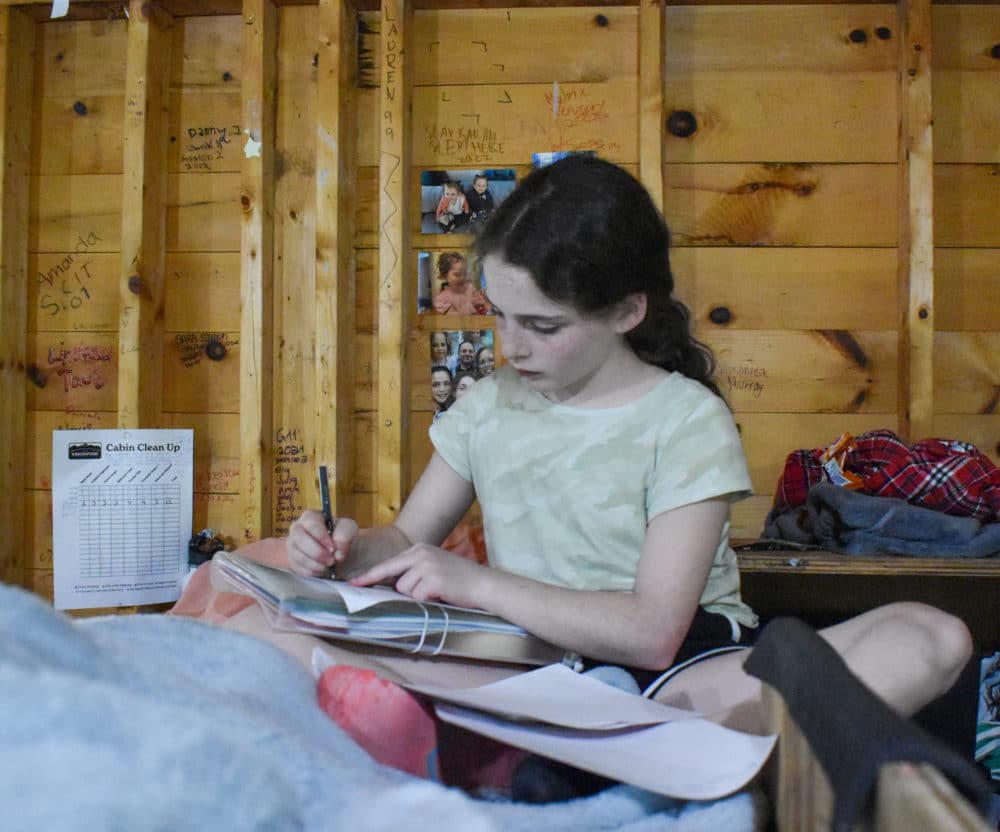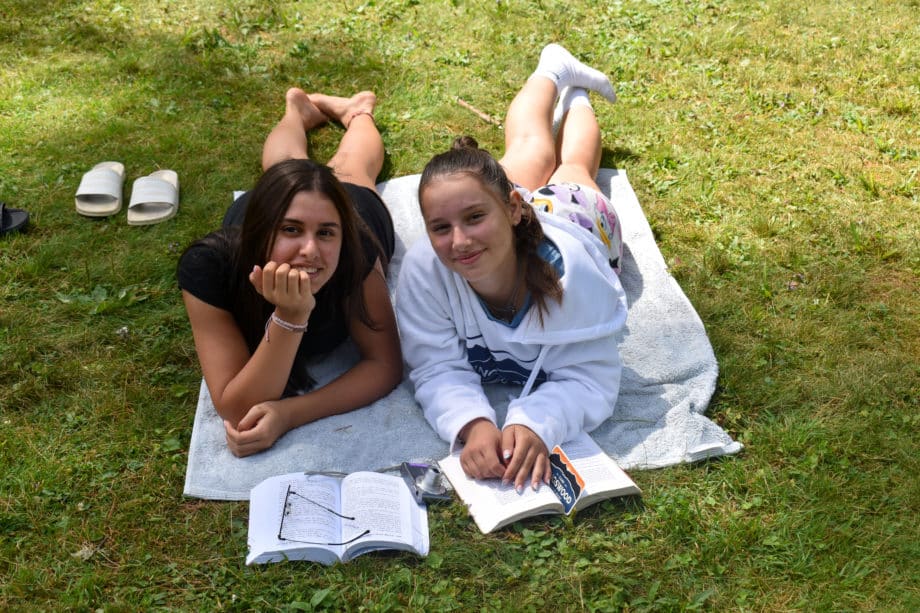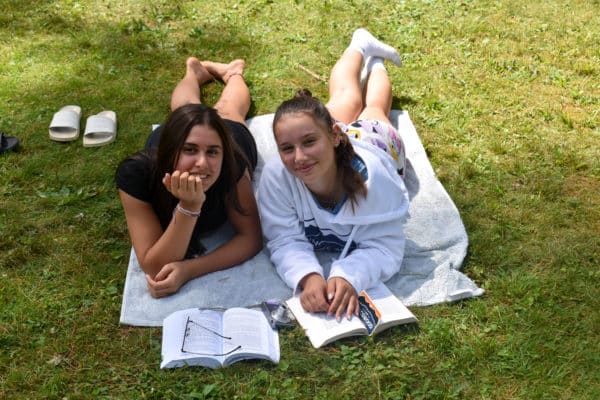 nothing beats the feeling of disconnecting
Phone Calls/Phones
In the weeks leading up to camp, every new camper and their parent will receive a welcome call from their Unit Head, providing a chance to ask any last-minute questions. Within the first week of camp, parents of new campers will receive a call from the Unit Head or a member of our Camper Care team for an update and check-in. From then on, the Unit Head will be someone you may hear from throughout the summer for basic day-to-day questions, such as if your camper breaks their glasses or if you call with a general, "how's my camper doing?" question.
During the session, we're always happy to answer any question you may have. Your questions and concerns are important to us, and we understand the anxiety that comes with waiting for a response regarding your child. However, our leadership team and directors are rarely in the office, because we're out in camp! All communication with camp should go to our main camp office line. Our office staff will make sure the appropriate person returns your call within 24 hours. That could be a unit head, a director, a nurse, a camper care specialist, or an office staff person, depending on the nature of the call. When you request an update on your child's well-being, we're going to want to take some time to observe and collect honest feedback before getting back to you, so thanks in advance for your patience.
Campers are not allowed on the phone except for in emergencies or on their birthday. Please explain to your camper that they will not have access to
phones while at camp, and that instead there will be friendly and trustworthy counselors to talk to in camp.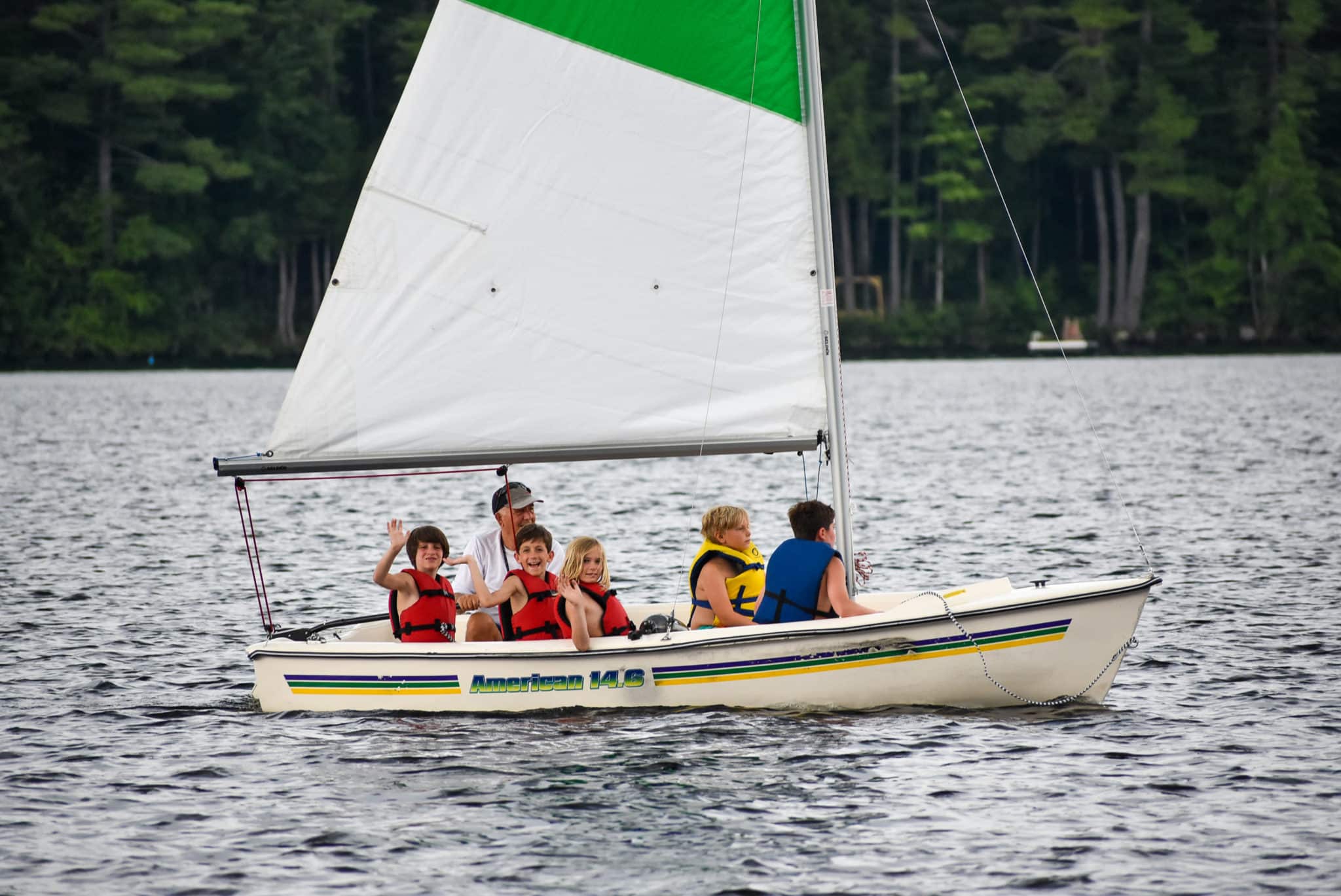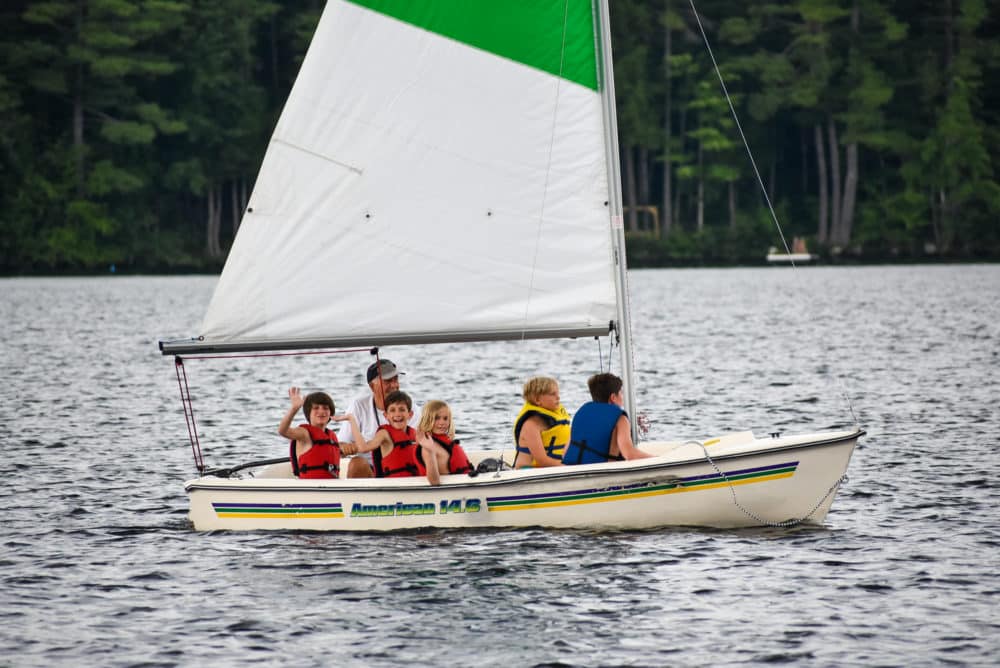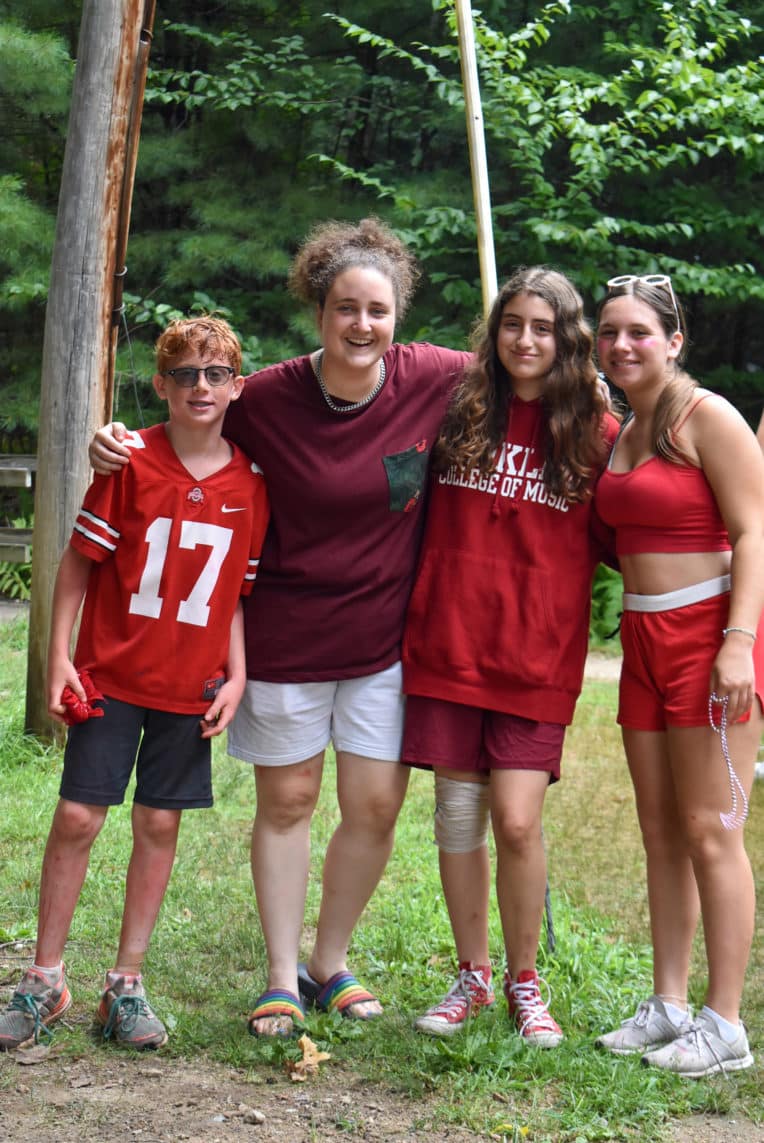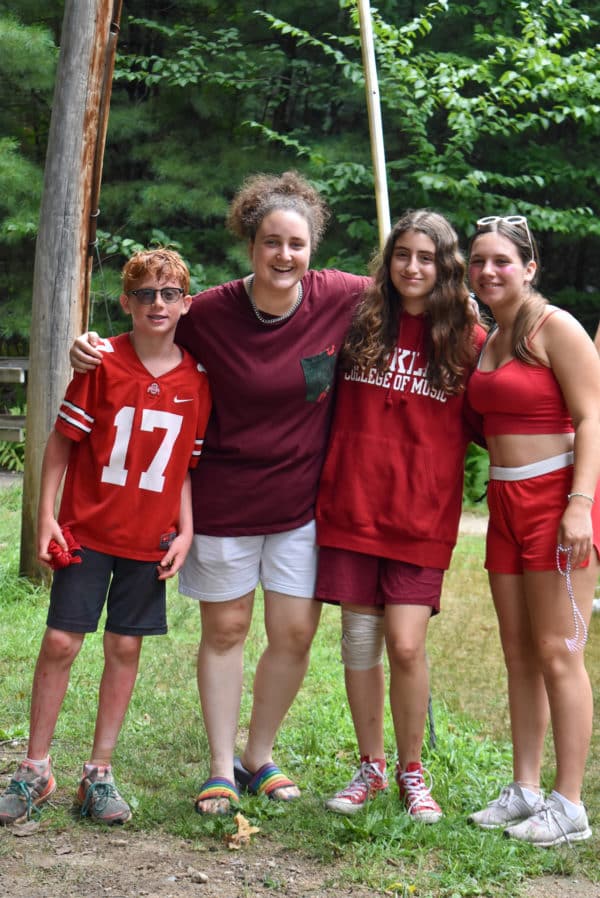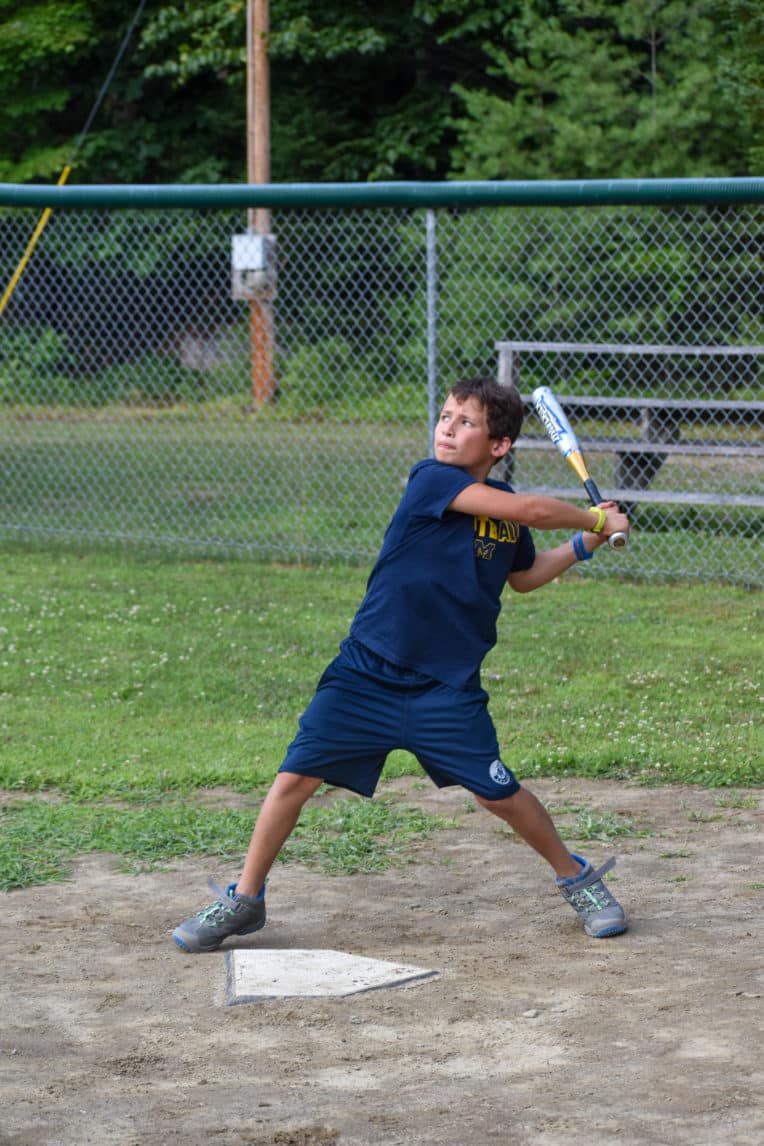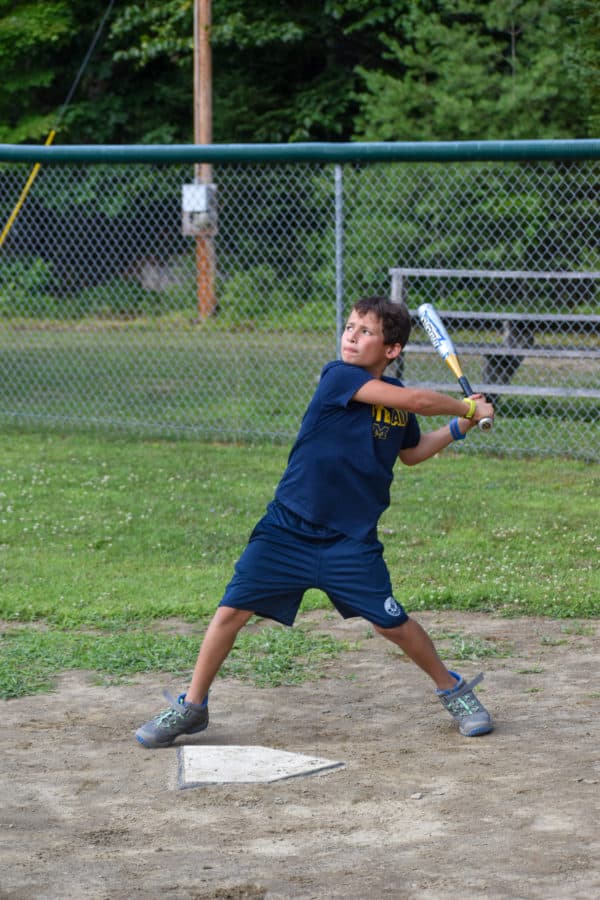 a little sneak peek into camp life
Photos
We upload pictures every day except Saturdays to CampInTouch to provide a peek into life at Kingswood, and we post a "Top 20" of the daily photos on Facebook and Instagram. We post cabin photos in the first 24 hours of each session so everyone can see their child, and we post a number of videos throughout each session.
We understand how exciting and reassuring it feels to see your child in photos, but please remember, we're a camp that specializes in taking care of kids, not taking pictures! 🙂 We do our best to capture the excitement of the summer, and most often, parents will see a couple of images of their child throughout the session. Please don't let photos be a measure of your child's happiness at camp! When parents judge their child's success on whether or not they see them in photos, or if they're in the front or back of the group, or if they're wearing a shirt two days in a row, or if it looks like they're not smiling – it's a slippery slope! Please trust if there's a reason for concern we'll call you. Please also refrain from sending letters requesting (or bribing!) them to "find the photographer and jump in front of the camera!" This makes kids feel bad, and that's the last thing we want when they're at camp.