Land Sports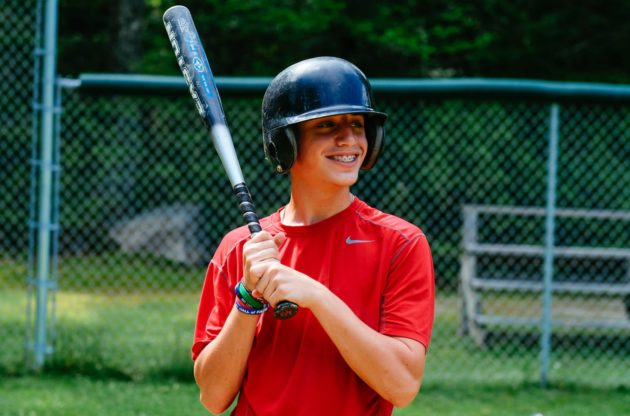 At Camp Kingswood, our sports are a slam dunk.
From soccer to gymnastics to baseball, Kingswood campers can discover a new sport they love or strengthen their skills at an old favorite. With the support and encouragement of our experienced coaches, campers can advance their skills—regardless of whether they're a novice or a varsity-level athlete at home.
Our unique program provides the opportunity for every camper to experience sports with their bunk. We also offer the chance for more athletic campers to choose sports as their elective activities as many times as they'd like! For campers seeking a more competitive experience, they can participate in tournaments within camp and with nearby camps, all while learning tips and new strategies from our coaches. For campers looking to just play for fun, there's plenty of time for that too! Good sportsmanship, team building, and friendly competition contribute to the spirit of the Kingswood community, while the confidence gained from acquiring new skills contributes to the individual growth that happens every day at camp.
Gymnastics
Tennis
Basketball
Baseball
Ultimate Frisbee
Modern Dance
Hip Hop
Israeli Folk Dance
Hockey
Yoga
Lacrosse
Soccer
Archery
Fitness
Karate