Day Three at Camp Kingswood!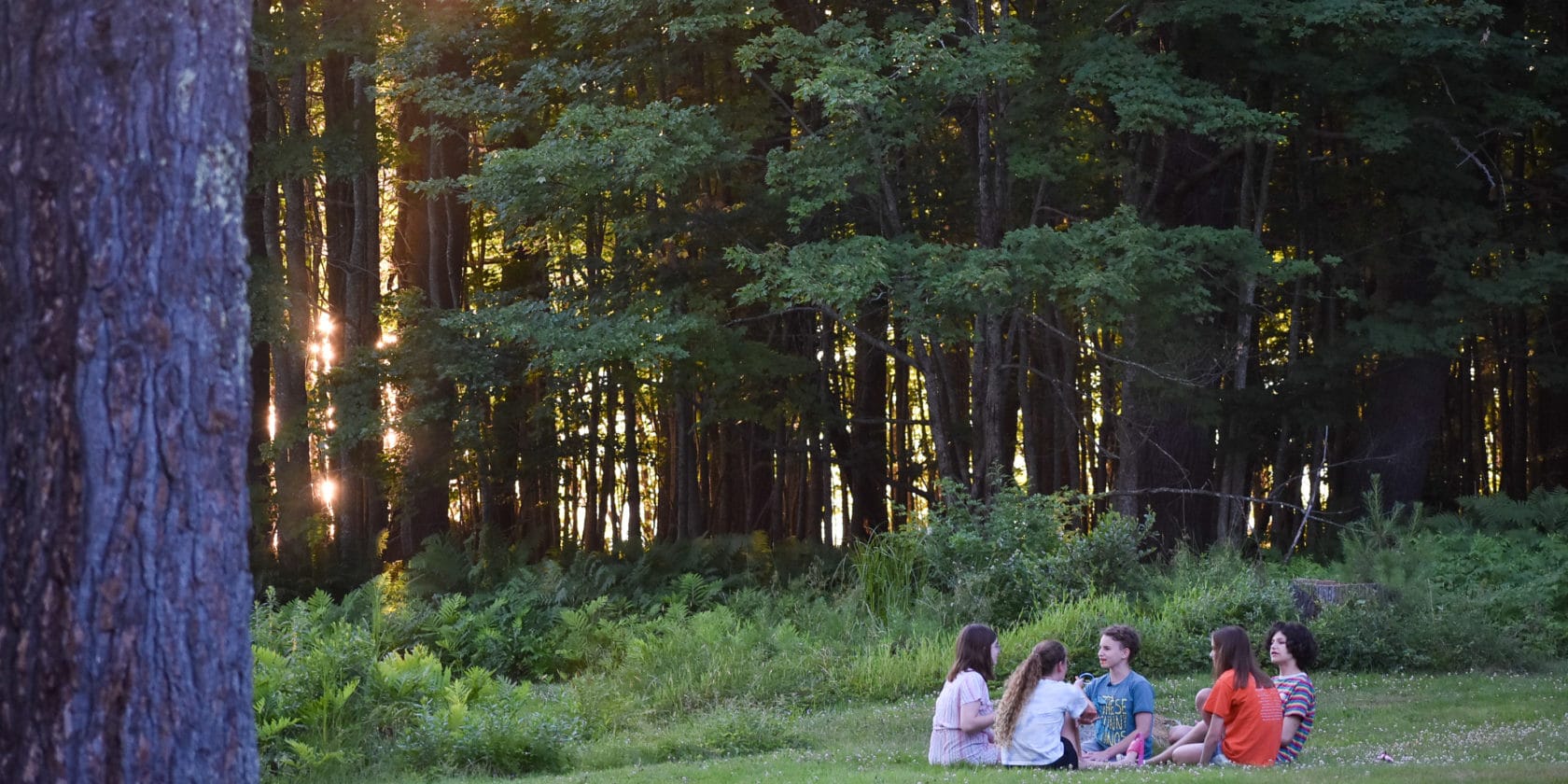 It's day 3 here at Camp Kingswood and we are having a BLAST! Even with a little liquid sunshine yesterday, we can't be stopped from having an incredible day. It's been absolutely amazing to see the friendships forming all around camp. Time works a little differently here and people often say that a day equals a week. We're currently in day 3, so based on my calculation, everyone has known each other for nearly a month already 🙂 It seriously is great to see so many special relationships forming.
Yesterday, our camper's signed up for their elective activities and today they began their 1st elective cycle. Everywhere we look, we see incredible programs! Here's a little glimpse into the activities today:
Nearly 40 campers joined the musical and auditioned for parts today.
Our sports department was packed and this weekend's sports tournaments will be announced soon.
Campers were already getting up on skis and wakeboards this morning AND our fleet of sailboats were racing across the lake.
Practice for the gymnastics and dance show started today.
Tie-Dyes were being made on Monday and today our campers were working with clay and painting by the lake.
The rock band elective kicked off this morning and they were already playing an entire song by the end of the first period!
Our campers love cooking and today there was outdoor cooking (making shakshuka) and challah making.
One of the campers caught a 5lb fish today!!!
Campers were climbing up our high ropes course and flying down the zip line!
The Chalutzim unit began working on a few amazing woodworking projects.
Every period there's another exciting activity, but we can't forget about the evening programs! Just a few minutes ago I helped a few staff prepare for Human Battleship. This program is basically a life size version of the board game, using water balloons and tarps. It's such a fun game and not something that you'd normally do at home!
Currently everyone is at chofesh along our waterfront. Chofesh is our free play period and allows our campers 45 minutes of supervised, but unstructured time. Here you'll see campers playing frisbee, spikeball, gaga, lounging in our hammocks, laughing with their friends, and finishing up projects that they started in art. TODAY, we surprised everyone at chofesh with a shaved ice truck! Nothing like ending a fun packed day with a little shaved ice on the waterfront!
Please keep checking our social media pages, CampInTouch and Campanion to see the highlights of the day. We have a lot in store for this summer and we can't wait to share it with you all!
If you have any questions or need any information, please feel free to email us at directors@campkingswood.org or call 207-647-3969. We are generally out around camp, but we will get back to you as soon as possible.
Here's to Summer 2022!