"Watch out Kingswood,
here I come!"
The months leading up to camp are an exciting time, but can also be overwhelming and stressful. We'd love to help you make the transition to camp as easy as possible.
Campers get homesick – parents get kidsick – both are normal! 🙂


homesickness 101: tips for parents to help campers thrive
Talking to Your Camper Before Camp
For kids, camp is usually amazing, but it doesn't always feel that way instantly. Homesickness is healthy and normal to some degree, and our counselors talk with kids openly and honestly to help them work through their feelings. Most campers need a few days to adjust to life at camp and being away from home. During this time, signs of homesickness are natural, since many campers miss their home surroundings. Our counselors are trained to provide a strong support system to assist campers in coping with their concerns. Overcoming this adversity is a great thing, and it helps campers gain independence and learn how to overcome challenges.
Please do not be alarmed if a staff member contacts you during camp. We are committed to transparency and honesty with our families, so at times we may reach out to give you a heads up or solicit your input so we can create the very best camp experience for your camper.
Here are a few tips to prepare your camper for camp:
Project confidence and excitement for your child as they prepare for camp, no matter how anxious or nervous you may be. Just as we teach our staff that campers "mirror" their words and behaviors, a child's attitude and comfort with leaving home will often mirror that of their parents. When a camper is told by a parent "if you don't like it I'll come get you," that camper is likely to have a much more difficult transition. Please don't tell them you'll come get them if they're homesick! This sends a message that you're not confident in their ability to succeed or in our ability to support them, and they need to hear the opposite message. You want them to know you believe in them, and that they have the resilience to conquer hard stuff. Let your child hear you say how much you trust Camp Kingswood and the camp staff. In a moment of feeling sad or needing guidance, they'll remember that you trust us, and it will help them trust us too!
Talk with your camper before camp about communication expectations. Tell them you'll be writing and when you will expect them to write. At Kingswood we don't allow phone calls home. It might seem like a quick phone call with your camper will help with homesickness, but please trust our experience that a phone call home will often make matters worse.
Talk through different situations they may encounter and help them prepare. What will they do if they can't find their rain jacket? What if they have a disagreement with a bunk mate? What if they're hungry? Practice some basic skills like
making a bed and folding clothes. The more campers can talk through
scenarios and practice, the more prepared they'll be, and the more
empowered they'll be to handle the challenging moments.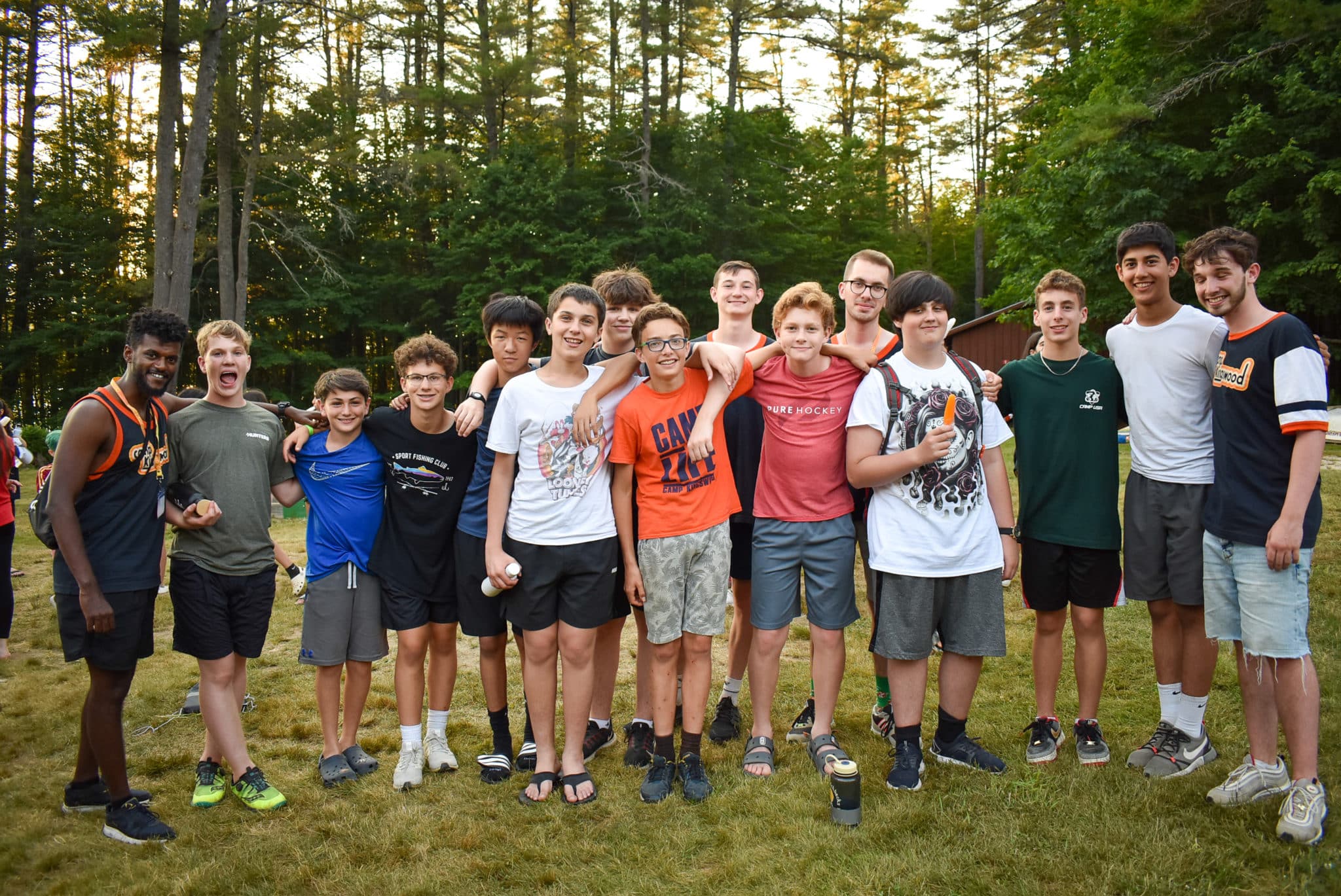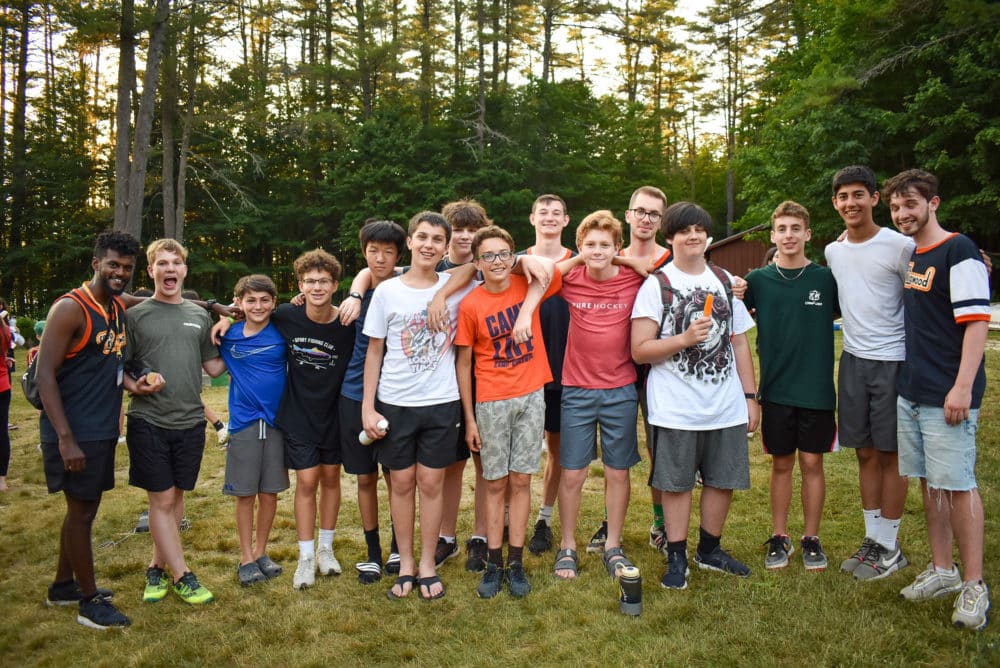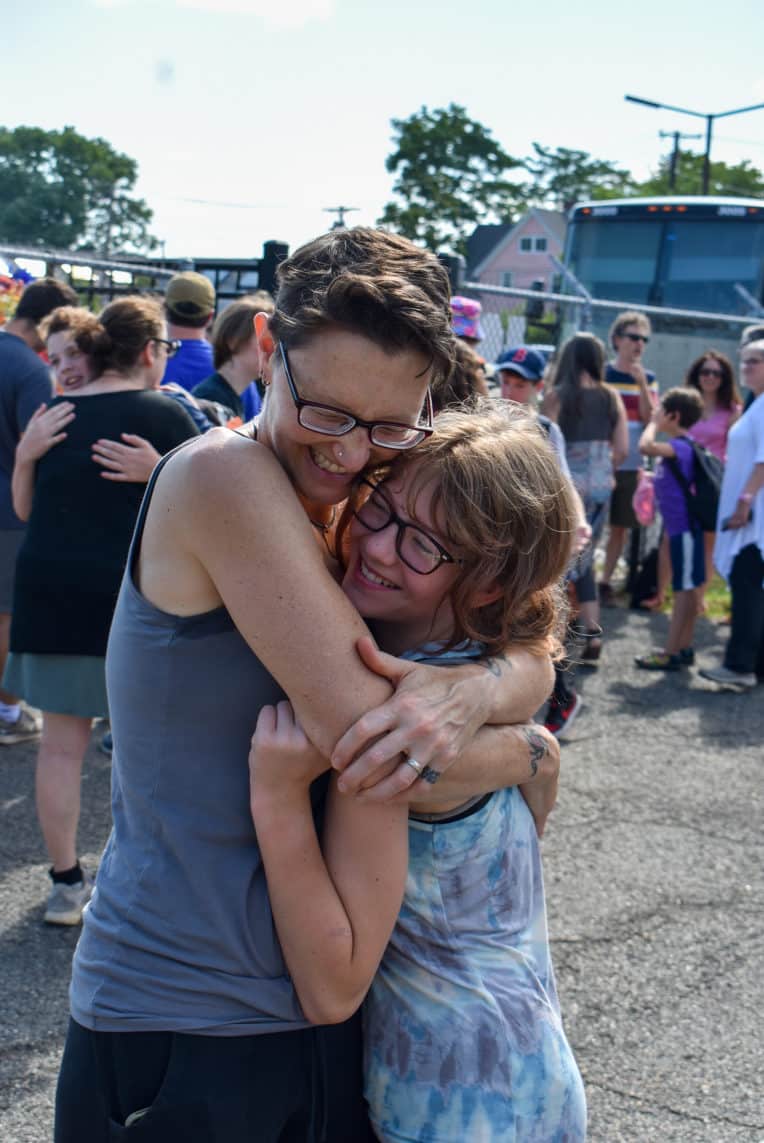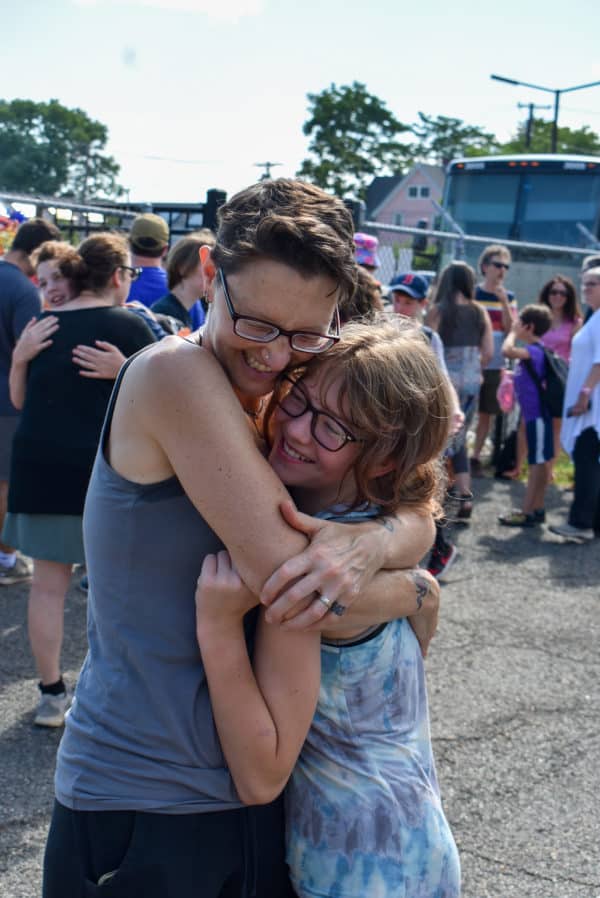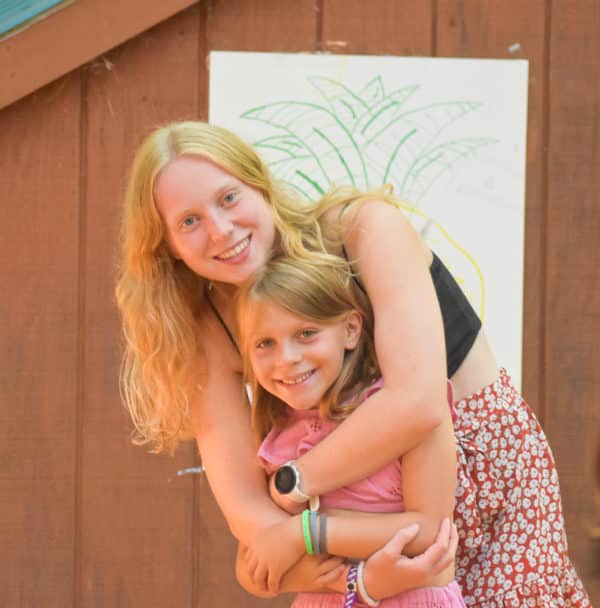 pack like a pro
Packing
A detailed packing list can be found at the end of this Family Handbook and in your CampInTouch account. Please include your child when packing for the summer. When parents and campers pack together, campers can visualize what's where and it makes unpacking at camp much easier!
Luggage
Please pack in a maximum of two duffel bags, making sure all luggage is securely closed and labeled with your camper's name and city. Prior to camp, all campers will be mailed a set of color-coded luggage tags, which should be attached securely to their luggage in a visible location. These luggage tags ensure that nothing gets lost on the first day, and helps our luggage team deliver your camper's luggage right to their bunk.
A luggage truck accompanies the buses departing from our primary Boston camper drop-off/pick-up at JCDS, in Watertown, MA, and campers arriving on all other buses are invited to put their luggage under the buses. For an added convenience, all families are invited to use ShipCamps, a door-to-door camp luggage service. Most commonly used by our campers who fly to camp, ShipCamps arranges for duffel bags to be picked up and delivered after camp to your home, and the bags will be in your child's cabin when they arrive. You sign up with ShipCamps and specify dates, and they arrange the rest with us. Please schedule bag arrival for 3 days prior to the start of your camper's session, and pick-up for their last day of camp. Learn more and sign up on the ShipCamps website.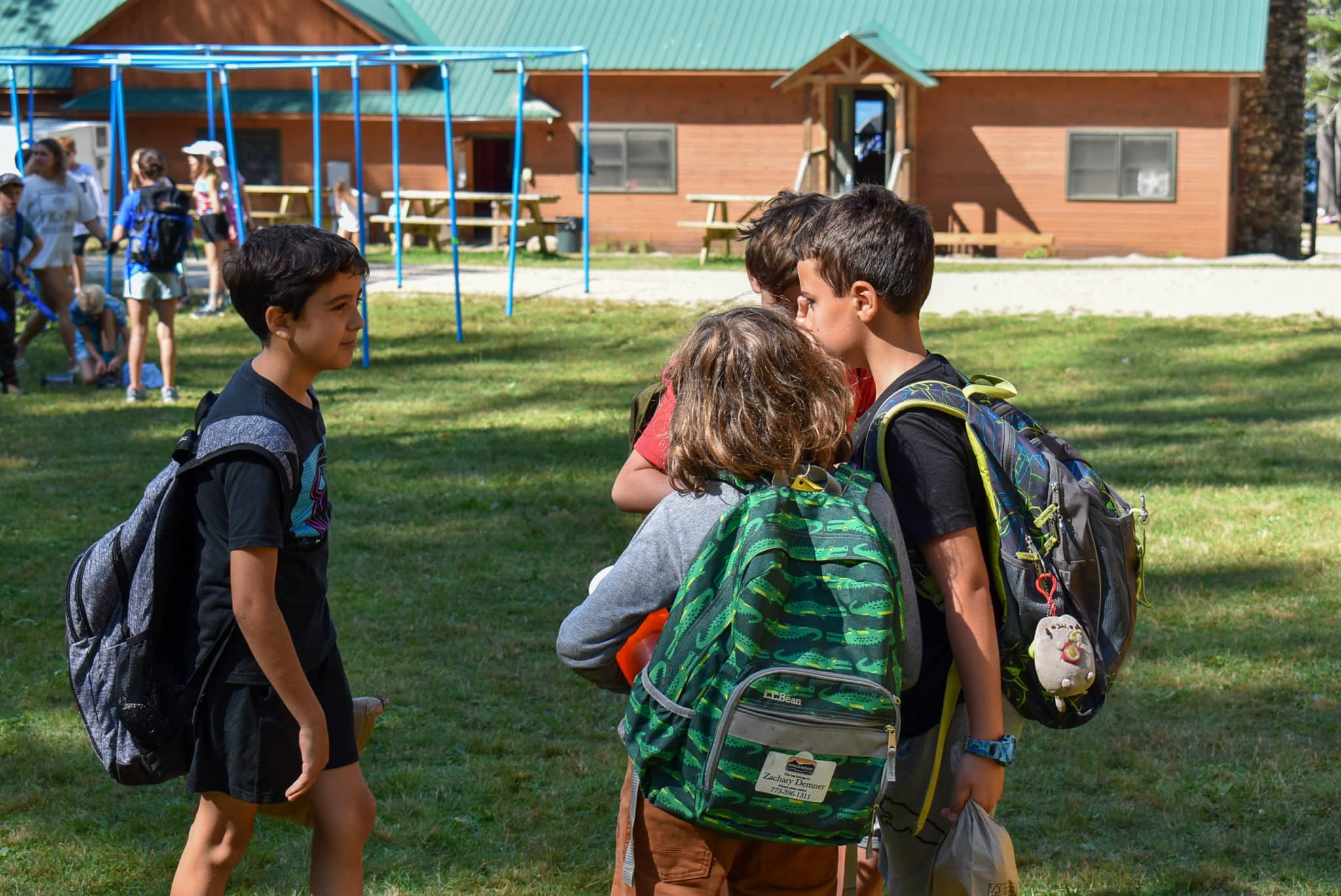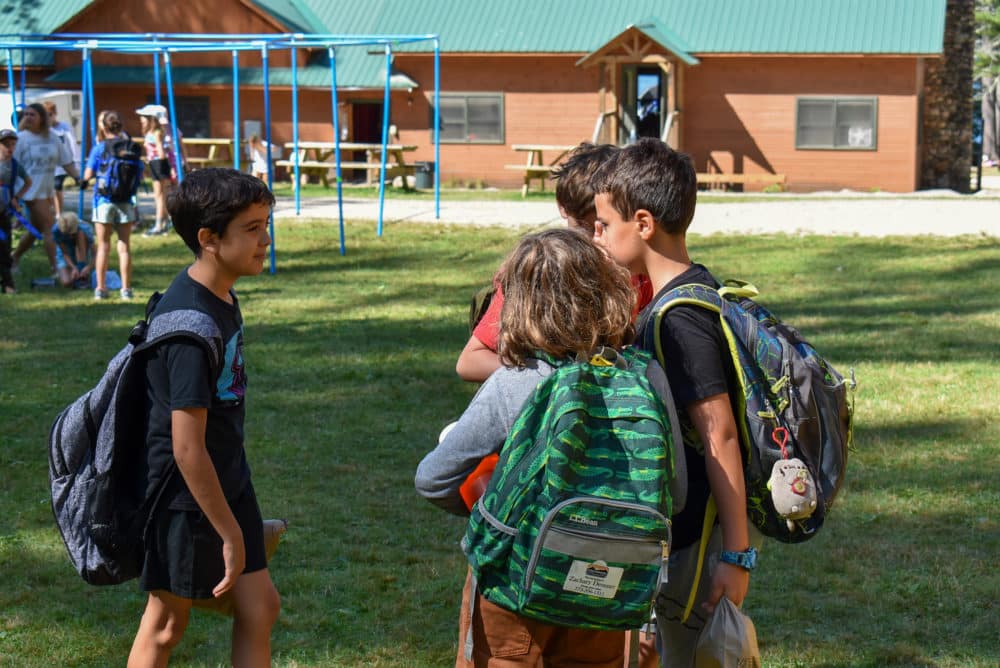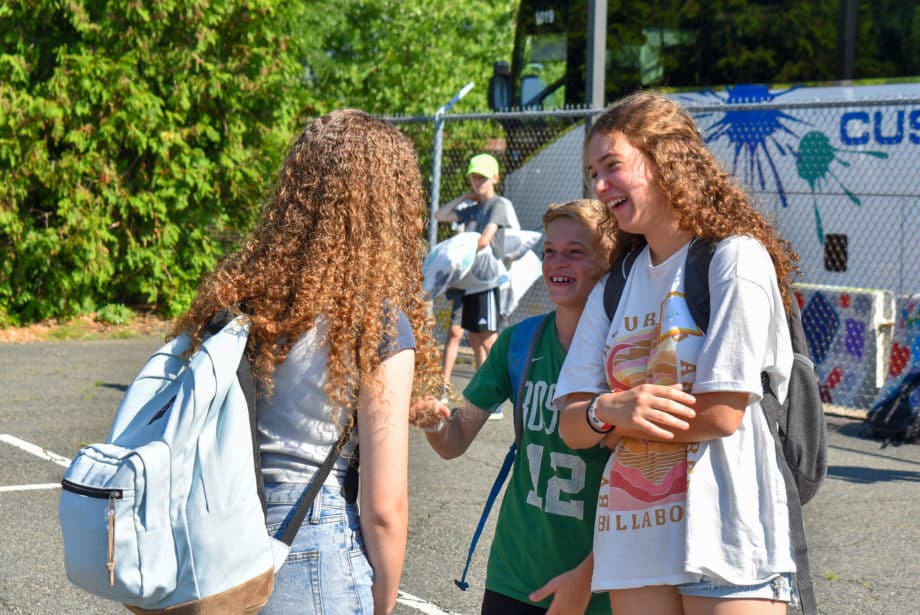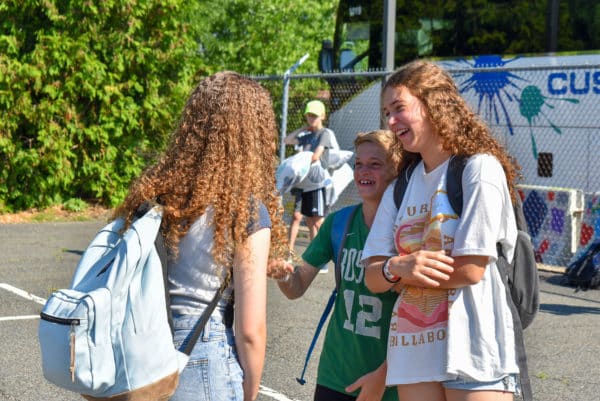 camp casual, please!
Clothing
Campers and staff dress informally at Kingswood. Many of the styles campers are used to won't make sense at camp, so please work with your child to help them choose appropriate clothing. Send only clothes that are comfortable and will hold up in the laundry, rather than clothing that, if lost or ruined, would cause you or your child to be upset. Please do not send clothing that may be seen as provocative or disrespectful. This would include, but would not be limited to clothing that allows underwear to show, or clothing with curse words or drug references.
Camp is not responsible for any lost, damaged, misplaced, or stolen items. We do our best to return any labeled items to campers, so please label every item you send with your child to camp, including towels, waterbottles, and hats. We recommend using a permanent marker or pre-made labels or stickers, designed for camp. Some of our families recommend Mabel's Labels or NameBubbles, which offer affordable and high quality stick-on, iron-on, and stamp-on customizable labels in several sizes and fun customizations.
Please leave at home:
Technology, including cell phones, smart watches that connect to wifi or cellular service, gaming devices, TVs/DVD players/screens, video games, walkie talkies, devices with touch screens, or any other handheld device with games, internet, or movies.
Weapons, knives, drugs, alcohol, cigarettes, e-cigarettes, vape pens, pornography, lighters/matches, and fireworks.
Food, snacks, or drinks.
Laundry
Laundry service is provided for all campers, and laundry bags are provided. Laundry is sent out weekly, and comes back the next day washed and dried. Campers are reminded when to drop-off and pick-up their laundry bags, and counselors help younger campers through the process of putting their clothes away in their cubbies. Some campers like to also bring a laundry bag from home so they have one to use while clothes are
being laundered.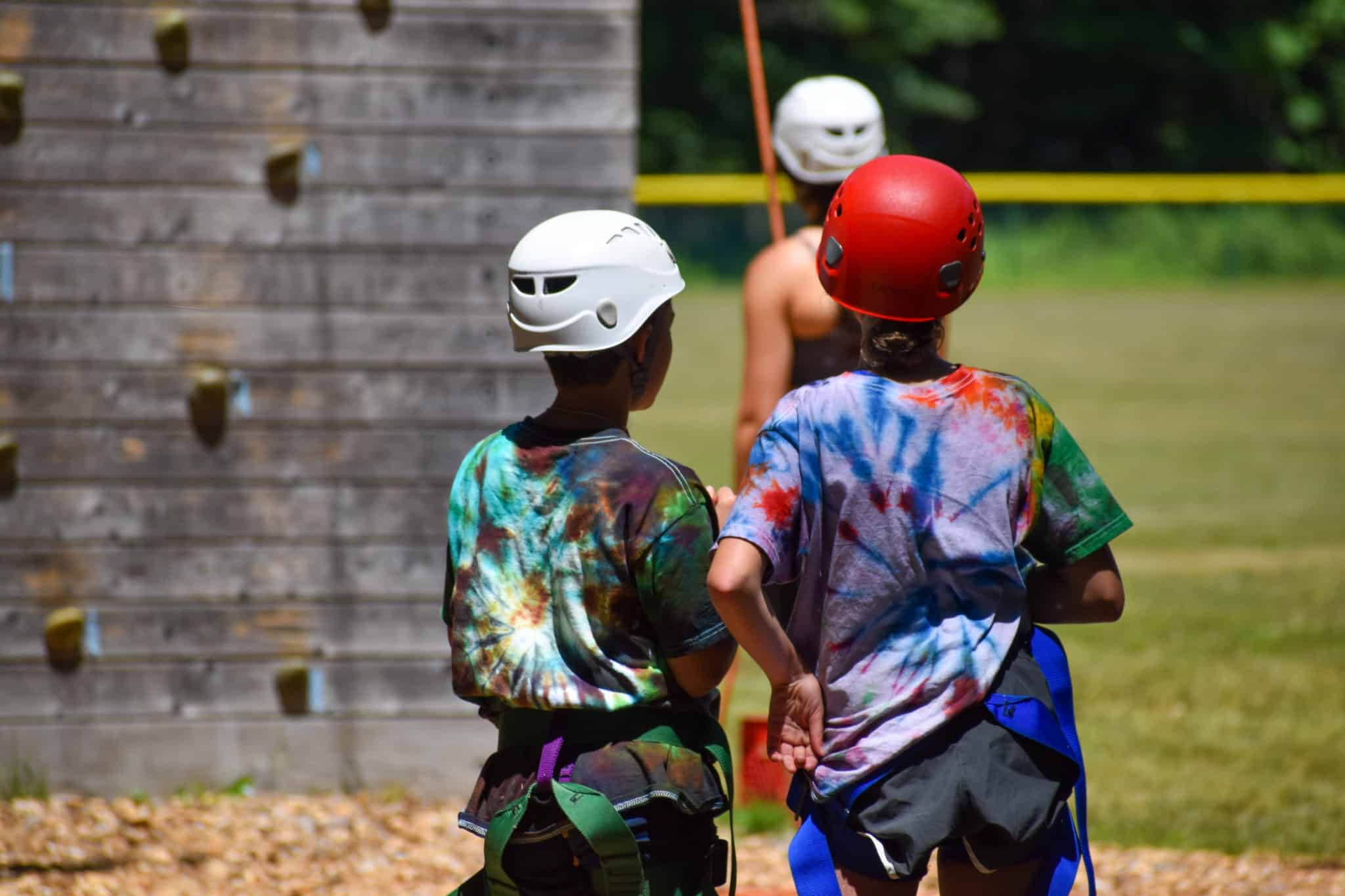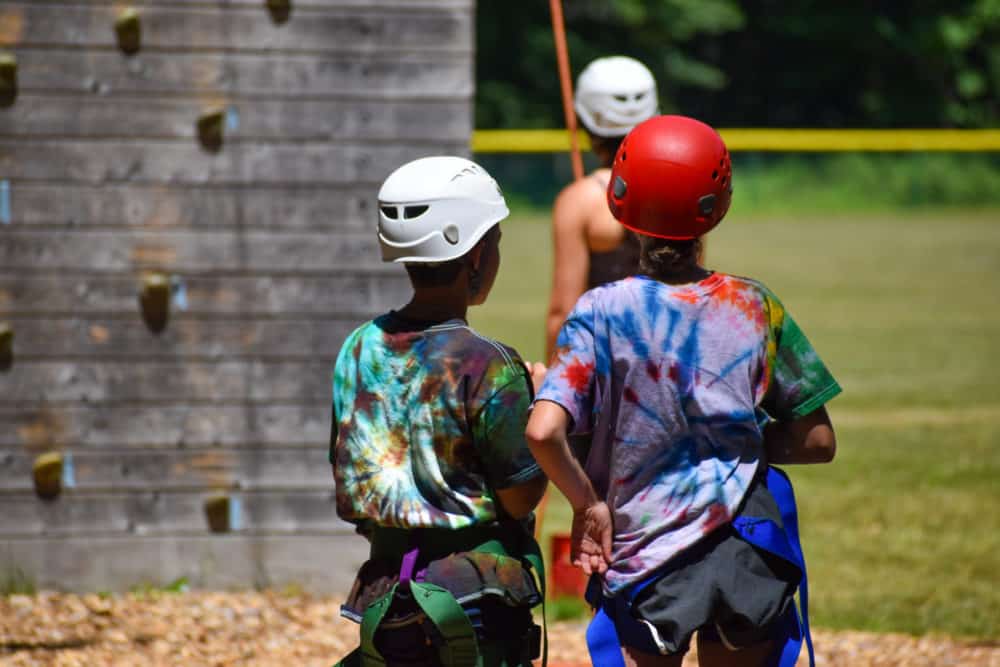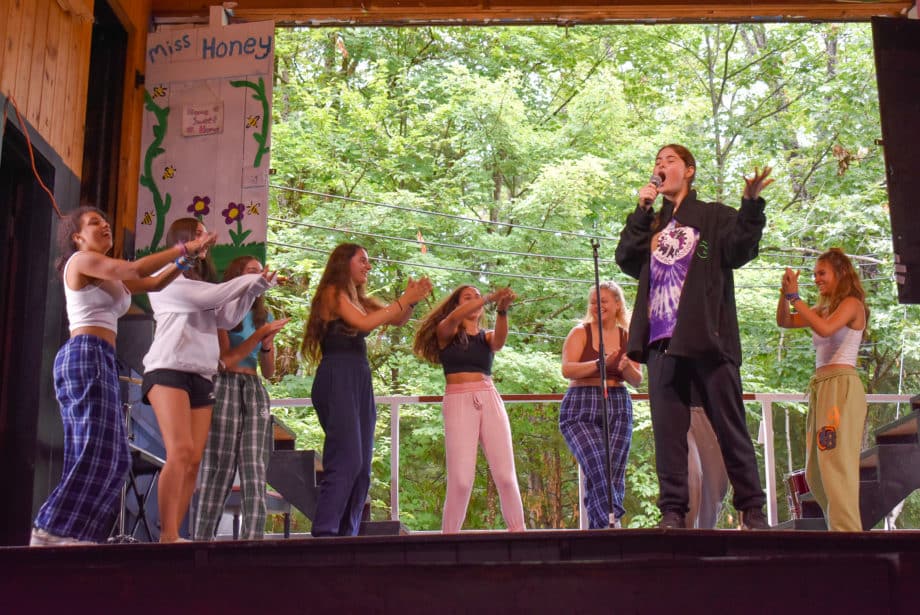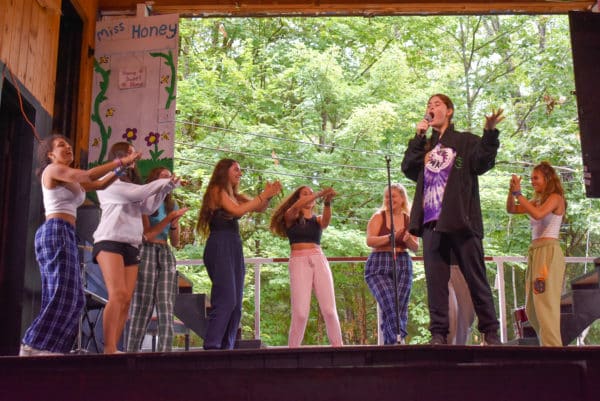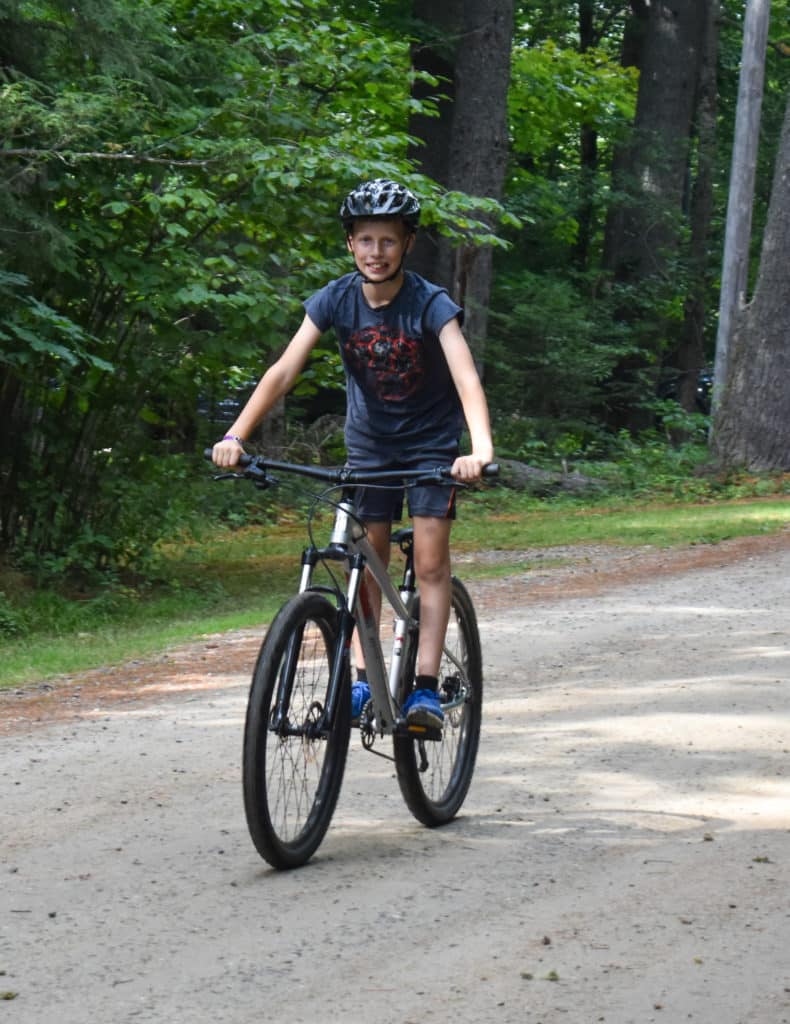 camp couture
Shabbat and Special Clothing
Shabbat is a very special time at camp, and on Friday nights campers wear clean, nicer clothes, such as collared shirts, skirts, dresses, and non-athletic shorts. At the end First and Second session campers also will wear Shabbat-attire for our all-camp closing Banquet. Some campers also like to pack a few extra items in anticipation of other special events, such as costume parties, themed programs, or Talent Show acts. An outfit that works for each possible Color War Team (red, blue, green, or yellow) is also recommended, although we also sell Kingswood t-shirts in each Color War team color in Canteen.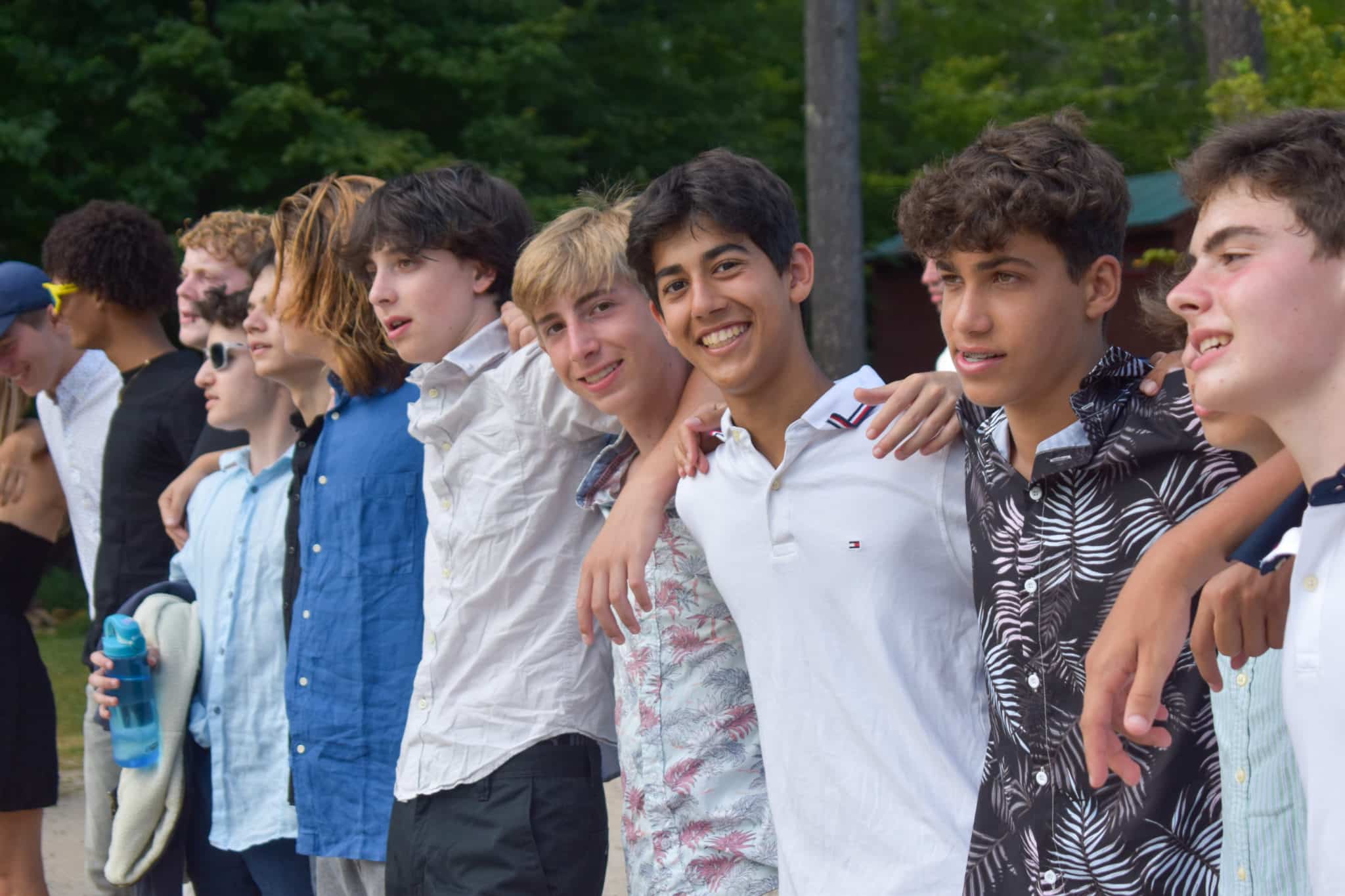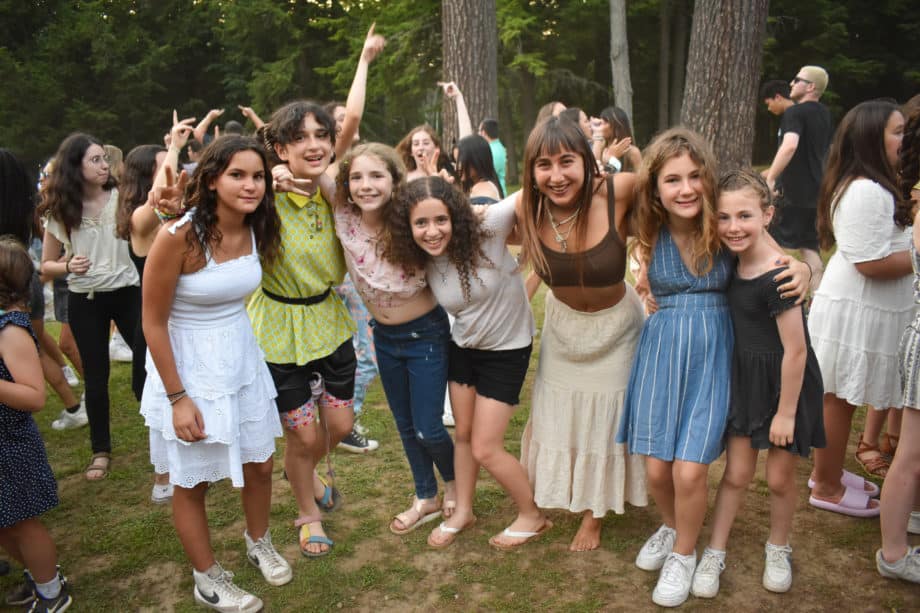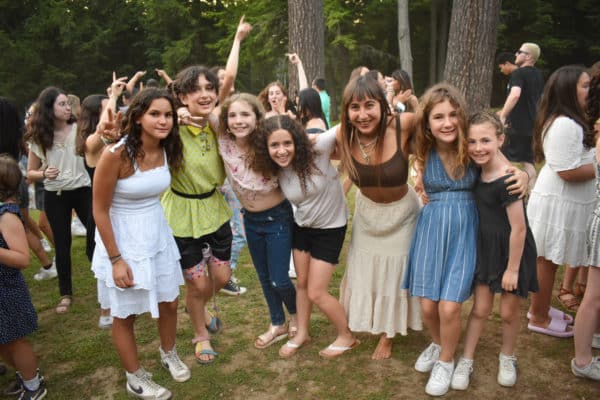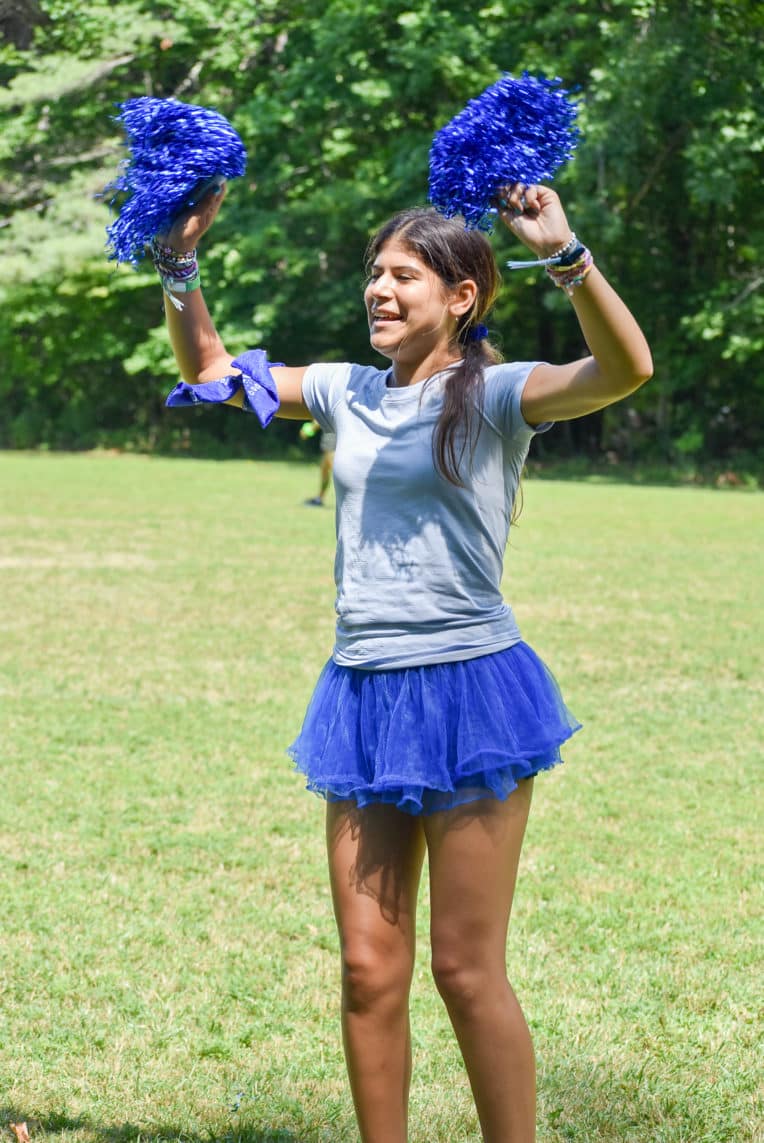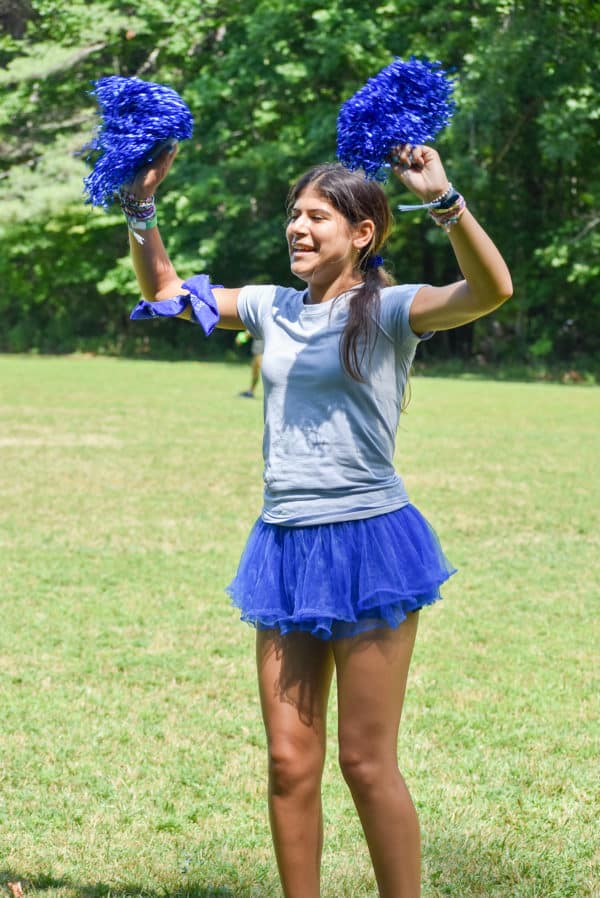 label it up
Lost and Found
We make every effort to help campers keep track of their belongings, but things still get lost. We recommend labeling with a laundry-safe permanent marker or with iron-on labels (see Clothing section above). Only clearly labeled items will be saved after camp. We will email families to let them know a labeled item was left, and the family will be responsible for paying to have the forgotten items returned.  Unclaimed items left after the end of the camp season will be donated on August 18, 2023. Camp Kingswood does not assume responsibility for lost or damaged items.