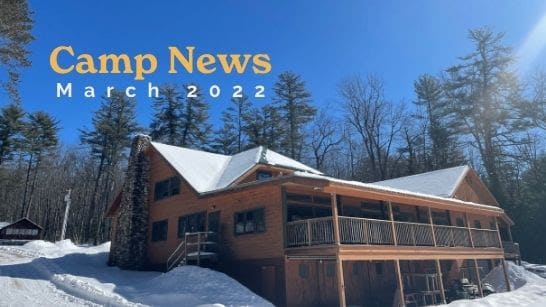 Hello Kingswood families! Can you believe it's March? Spring is finally in the air, which means camp can't be far behind! Read on to stay current on all things CAMP!
Camper Forms
2022 camp forms are now available in your CampInTouch account. Your account is your portal to everything you need to get you and your camper ready for the summer, so now would be a good time to log in and look around, to familiarize yourself with our virtual Kingswood parent space. Not only is this where you go to access and upload important camp documents, it's also where you come in the summer to view our summer photo gallery and email your campers. (If you're like us and forget your password every time you try to go in, just shoot us a note at info@campkingswood.org and we'll reset your password. 
) Some forms can be filled out online, while others need to be printed, completed and uploaded.
Here is our handy "Camp Forms for Dummies" where you'll find everything you need to know to complete forms properly and on time. This document also lives in your account as the first form in the list, so you can always go back to it for guidance.
The 2022 Transportation Form and Family Handbook are coming soon, and we'll let you know when they're available. If you're a new family wanting to learn more now, check out our 2021 Family Handbook in your account!
All forms are due May 15. For help with forms, please reach out to Mara.

Save the Date! New Family Orientation
All new campers and parents are encouraged to join us on Sunday, May 1, at 4 pm ET for our Virtual New Family Orientation. We'll begin all together, and then Jodi and Mitch will stay with parents while Jon and a few of our awesome counselors take campers to breakout rooms to get to know each other and have their questions answered. A recording of the parent meeting will be made available, but the camper portion can only be experienced live. A special invitation and meeting link will be sent in April. Please save the date, as this meeting is an important piece of your onboarding to Camp Kingswood!
 
New! Emails From Your Camper
This summer, campers will have a new way to stay in touch with you! Historically, parents have had the option of emailing campers in addition to sending snail mail, but campers could only send snail mail back. This summer, through your CampInTouch account, you'll be able to purchase email packages so your camper's letters can be emailed back to you, giving faster real-time communication with your kids. We will provide more specific information on this service prior to camp.
 
Luggage Tags
In April, watch your mailbox for a mailing from camp with luggage tags to tie onto your campers' bags. These are required for all campers coming from everywhere, whether your camper is flying or taking a bus, and whether their luggage is coming through a luggage shipping company or coming with your camper on the bus. These luggage tags are color-coded to designate your campers' unit and camp side, and they allow us to have your campers' bags delivered to their cabin quickly upon arrival. Instructions will be included in the mailing.

Order Your Camp Gear Now!
Have you checked out our online camp store? You could find almost everything on the packing list there, and so much more! Each summer we carry a few special items at camp that can only be purchased at Canteen, but all year you can find an awesome selection of Kingswood gear for the whole family, and we do not carry most of those items at camp. In January we shared a 25% coupon with our camp families in honor of 150 days until camp. If you haven't used your coupon yet, use the code KWOOD150 when placing your order to receive the discount! (Be in touch with Jon if you need help!)

Meet Head Nurse Jen!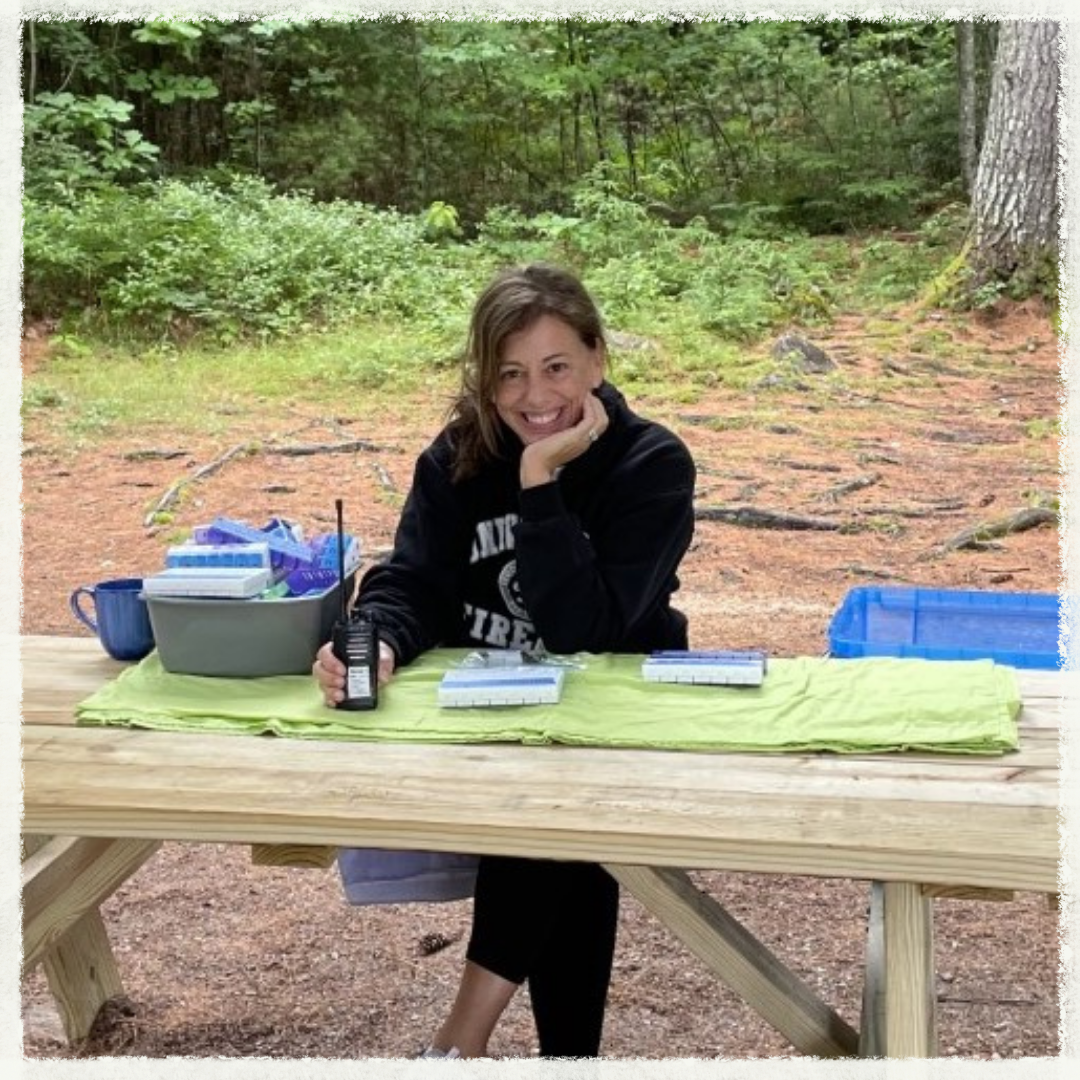 We're thrilled to welcome Jen Costello back to Kingswood for her second summer as our Head Nurse. Last summer was Jen's first at Kingwood, but she's no stranger to camp nursing. She was Jodi's head nurse at Camp Wise for close to a decade! Active in the Association of Camp Nurses, Jen was a school nurse for 25 years and now teaches nursing at Arizona State University. Always positive and upbeat, Jen leads the nursing staff to create a warm and comforting environment in the Health Center, so even when campers feel sick, they're treated with love and care. During the summer, Jen will likely be who you would hear from if your camper has a medical issue, and prior to camp you'll hear from her if we have questions about your campers medications or treatment plan.
Wait Lists Have Started
We never want to turn campers away, but this year we already have wait lists for several grades and sessions. If you know a family still on the fence about camp, please encourage them to reach out right away!

COVID Update
We continue to monitor COVID-19 and are setting our protocols for the summer with the health and safety of our entire camp community as the guidepost for all decisions. We intend to run camp as "normally" as possible, and will continue to share updates and decisions as policies are set. Your input is important to us, so please complete our 2-minute Covid Vaccination Survey here. If your campers are not vaccinated and we have not spoken yet, please be in touch with Jodi.

Here's to a March that brings peace around the world,
The Kingswood Team