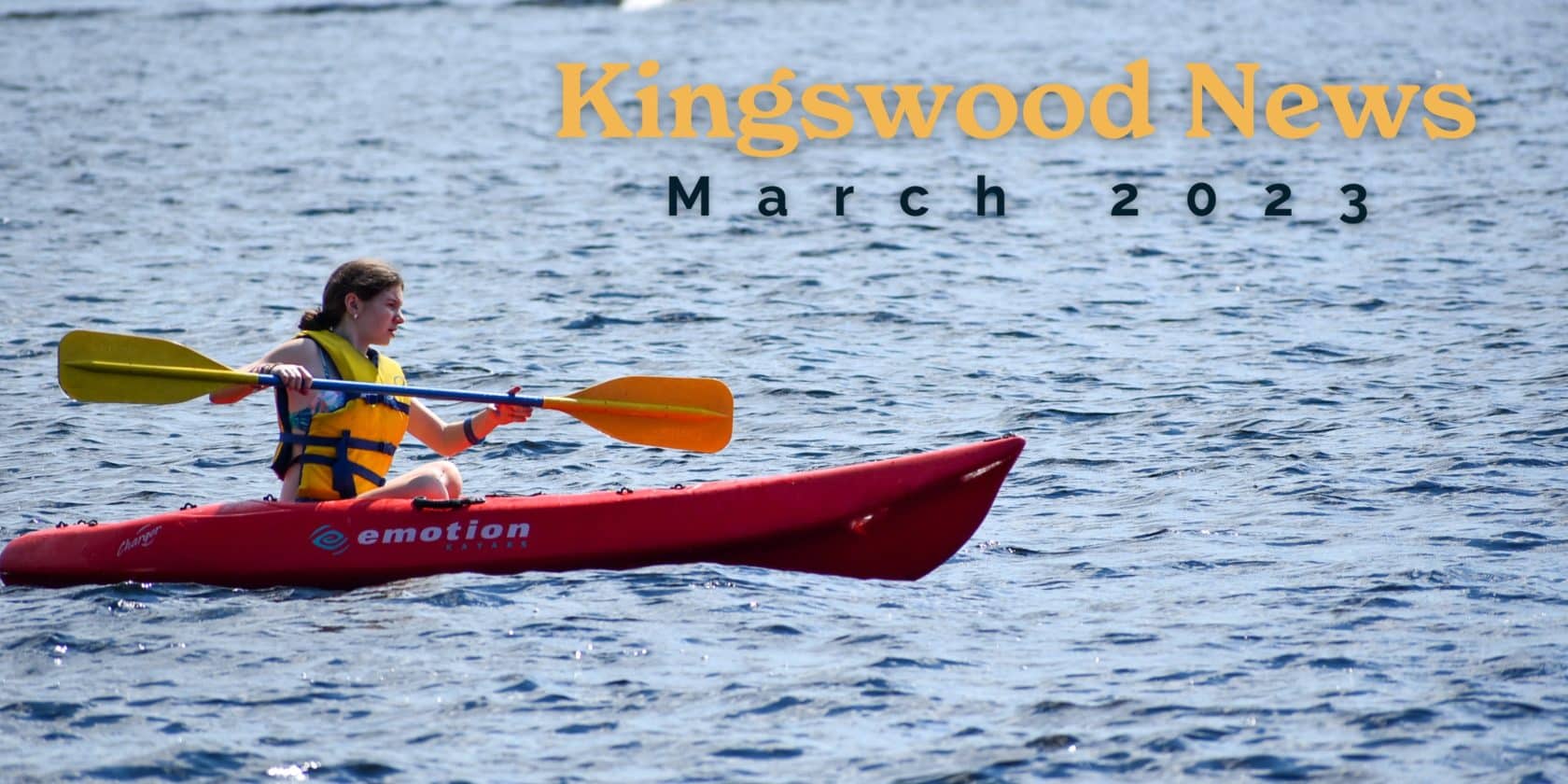 Welcome back to The Kingswood News, your source for all things camp! As winter starts to give way to spring, we're excited to bring you the latest news and updates from Kingswood. Whether you're a camper or staff member, a Kingswood alum or a friend of camp, we've got something for everyone in this edition. From staff announcements to alumni stories, we know you'll find something that makes you smile, laugh, or remember your own fond memories of Kingswood. Let's dive in and see what's new!
Hey Alumni, Join Us for a Camp Shabbat!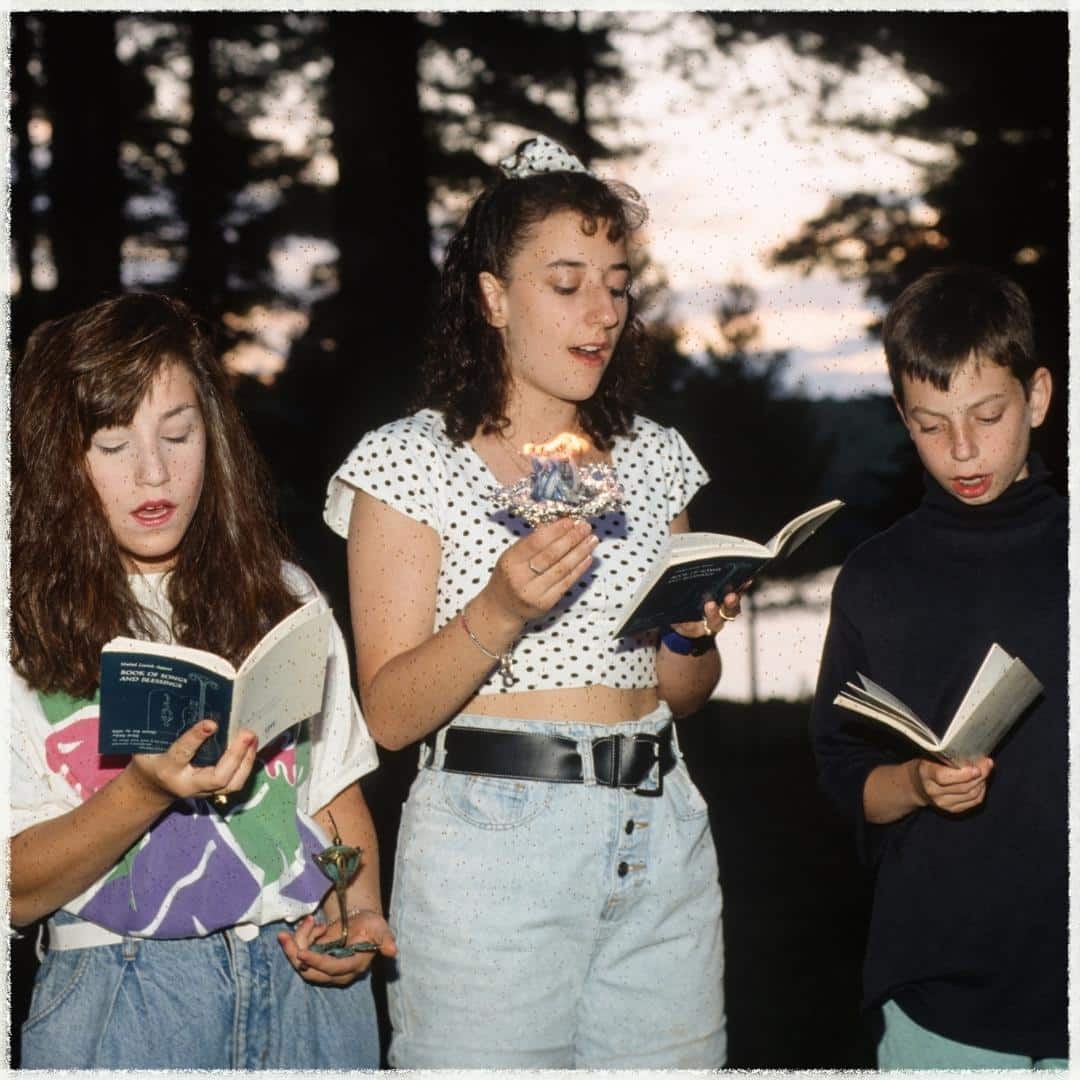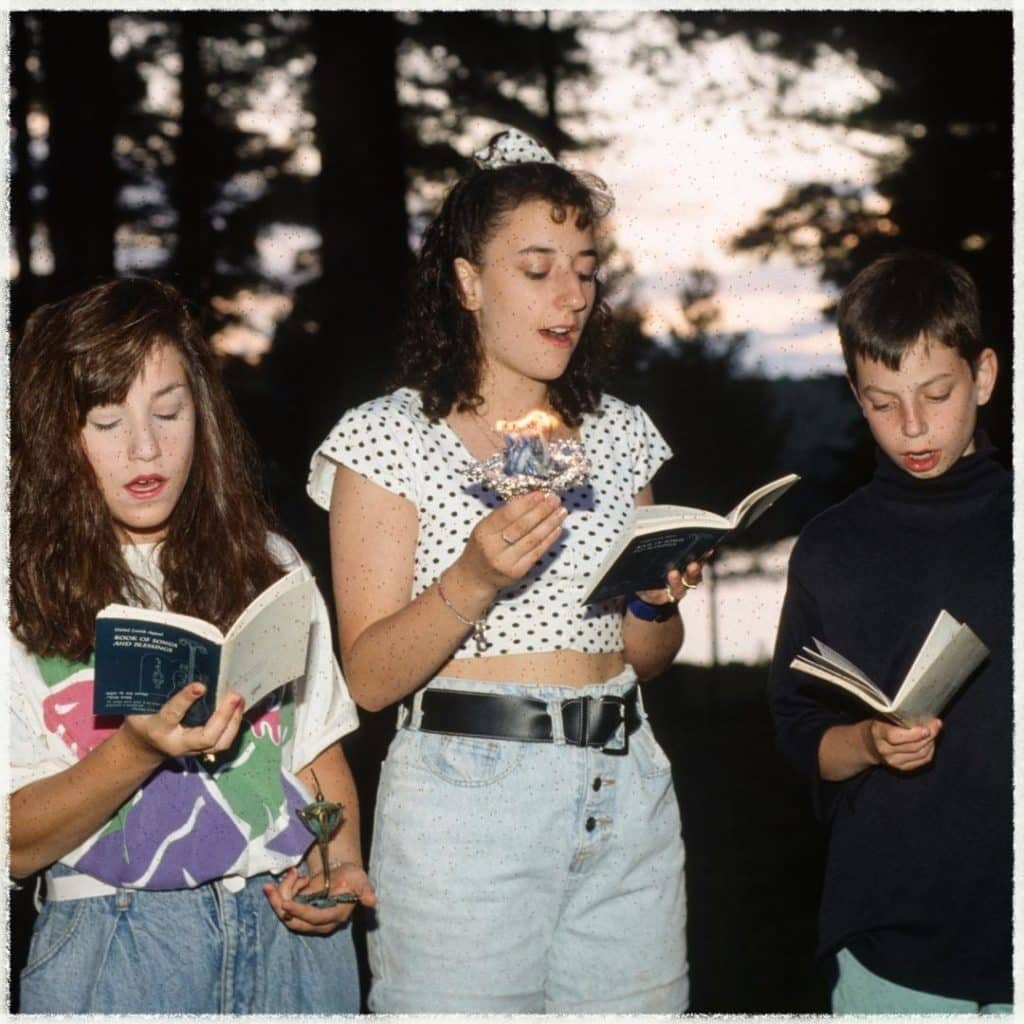 As one of the oldest summer camps in the country, we have lots to celebrate this summer with our 110th Anniversary! We couldn't possibly mark this moment without including the years of alumni who paved the way for us to be at Kingswood today. To honor our past, we are inviting all Kingswood alumni to return home for the magic of a camp Shabbat. A more detailed invitation will follow, but alumni can mark their calendars and start brushing off their Ruach dance moves. July 28 – 29, we'll be waiting for you at the Waterfront for Shabbat Walk to begin.
---
Staff Announcements!
This month's returning staff highlights feature three incredible humans who embody the spirit of Kingswood. Without further ado, let's meet our March returners…
Alex Heaps is joining Kingswood for her 3rd summer on the Waterfront. Building off her experience as the Assistant Waterfront Director in '22, Alex will be our '23 Waterfront Director! Alex loves all things water, and thinks the Waterfront is the best place in camp. She loves to watch campers beam with pride when they stand on skis for the first time, and the Big Swim is one of her favorite waterfront traditions.
Patrick (Patty) Briggs, is returning to Woods Pond for his 13th summer at camp! A 4th-year staff member, Patty loves being a counselor, and says nothing's better than the friendships developed in the cabin.
Guy Yochelman Mor is returning just for his 2nd summer at Kingswood, but his impact at camp last summer was so big you'd think he had been at camp forever! Guy was an A&C specialist and Olim counselor in '22, and he'll be back this summer as a counselor and the Assistant Head of A&C. Guy is a gifted artist, and his passion for creativity and self-expression is truly inspiring. Guy brings out the best in reach of his campers and helps them discover their own unique artistic voice.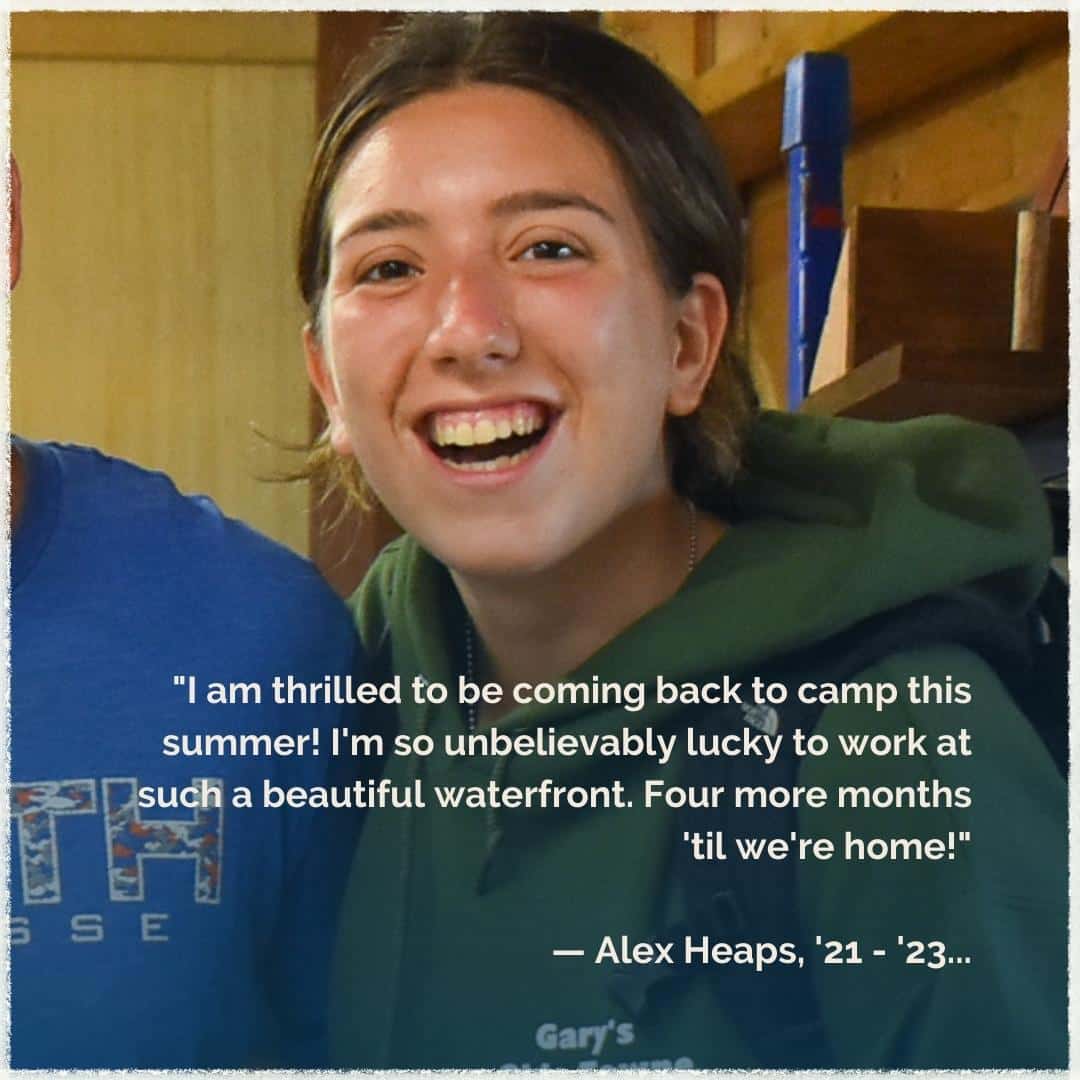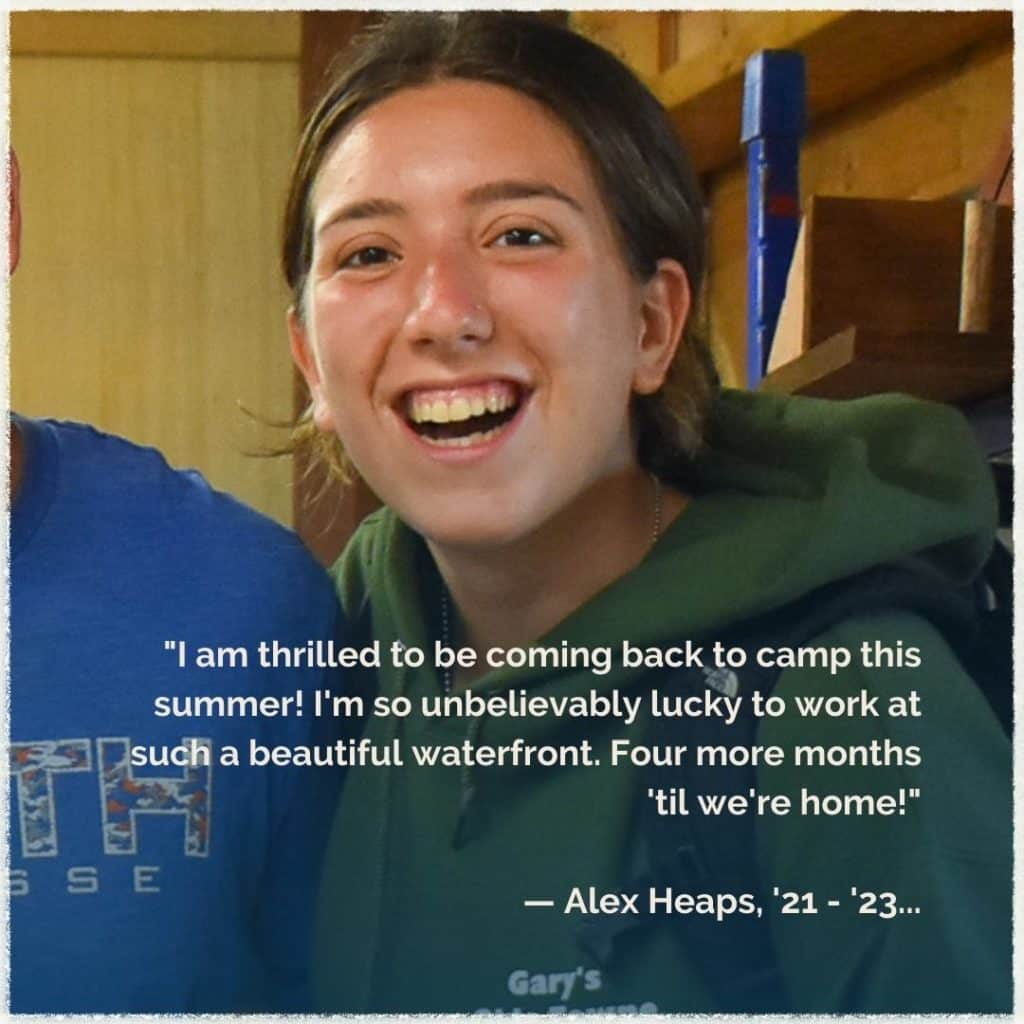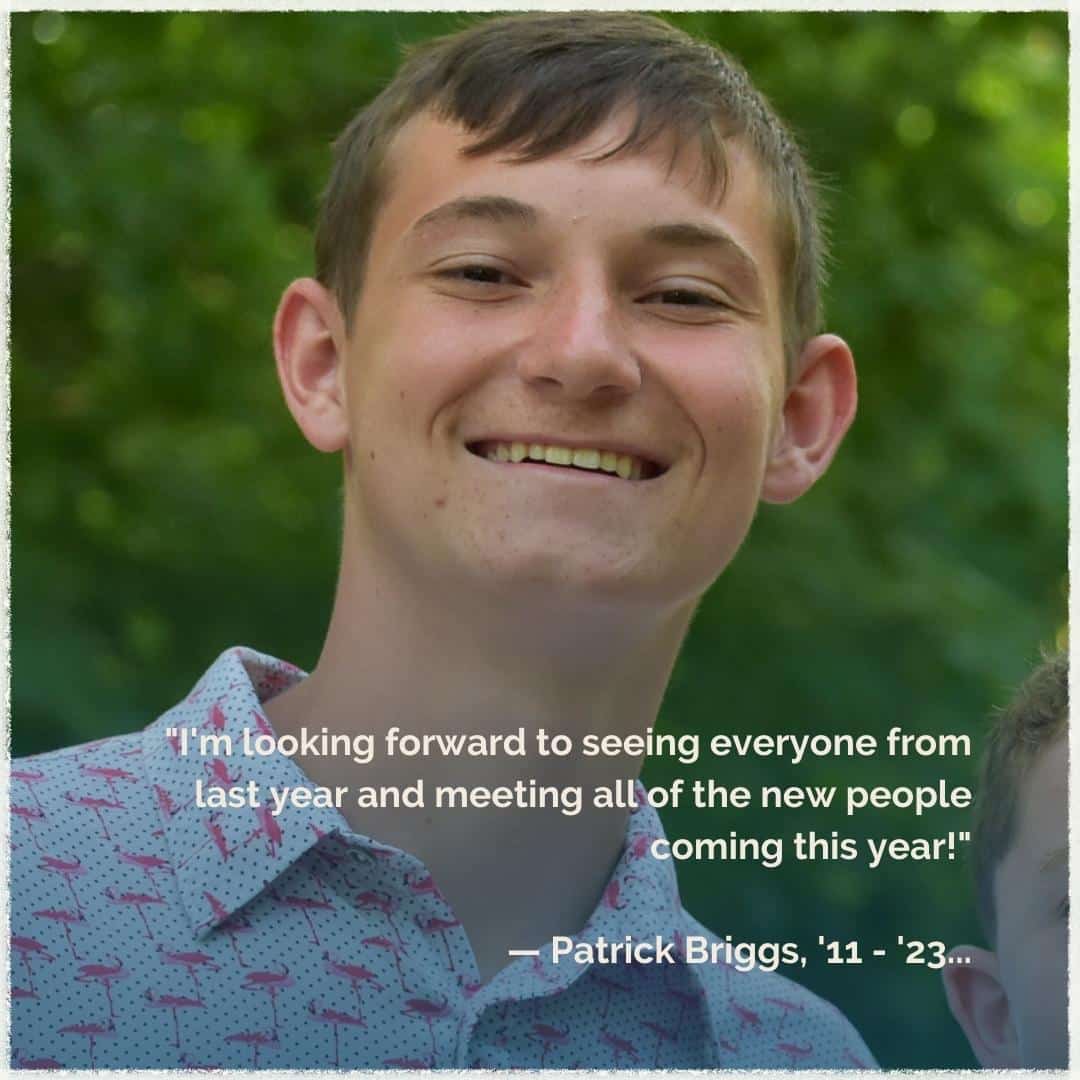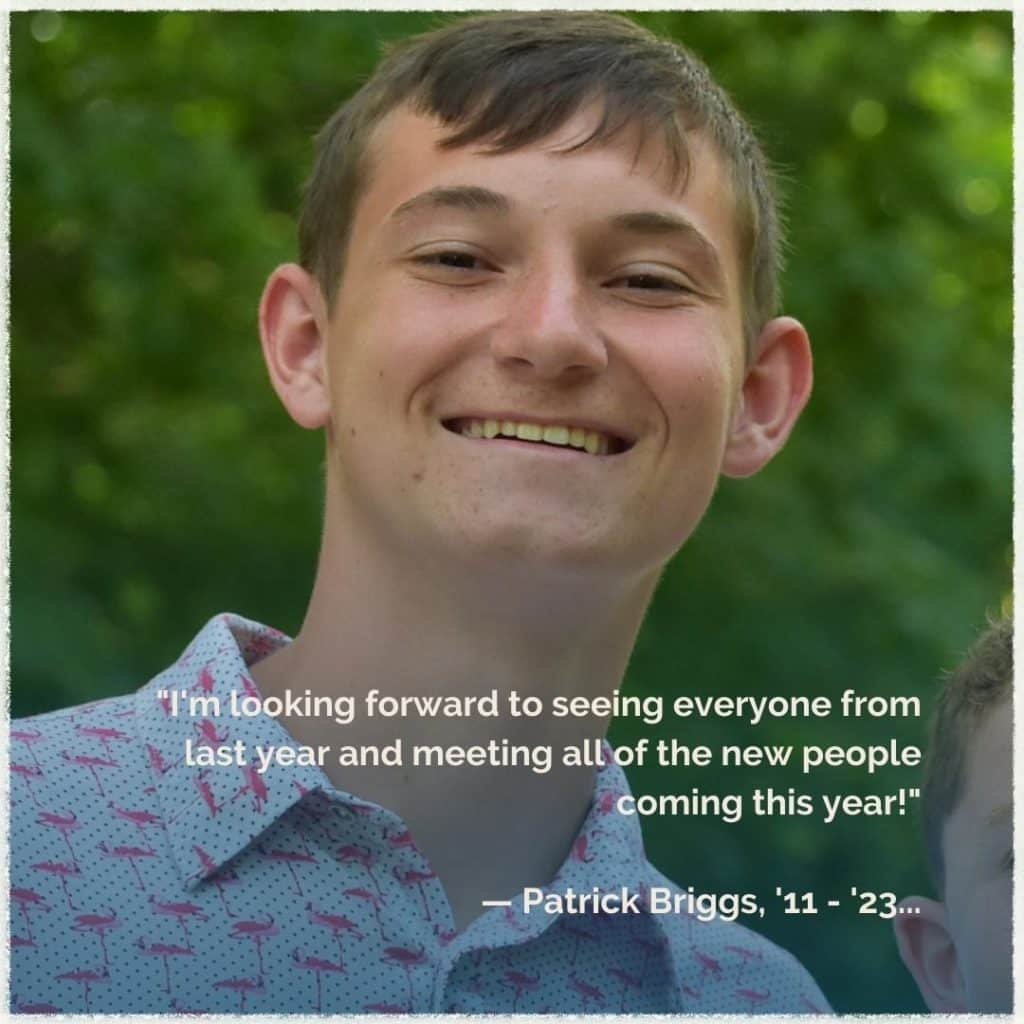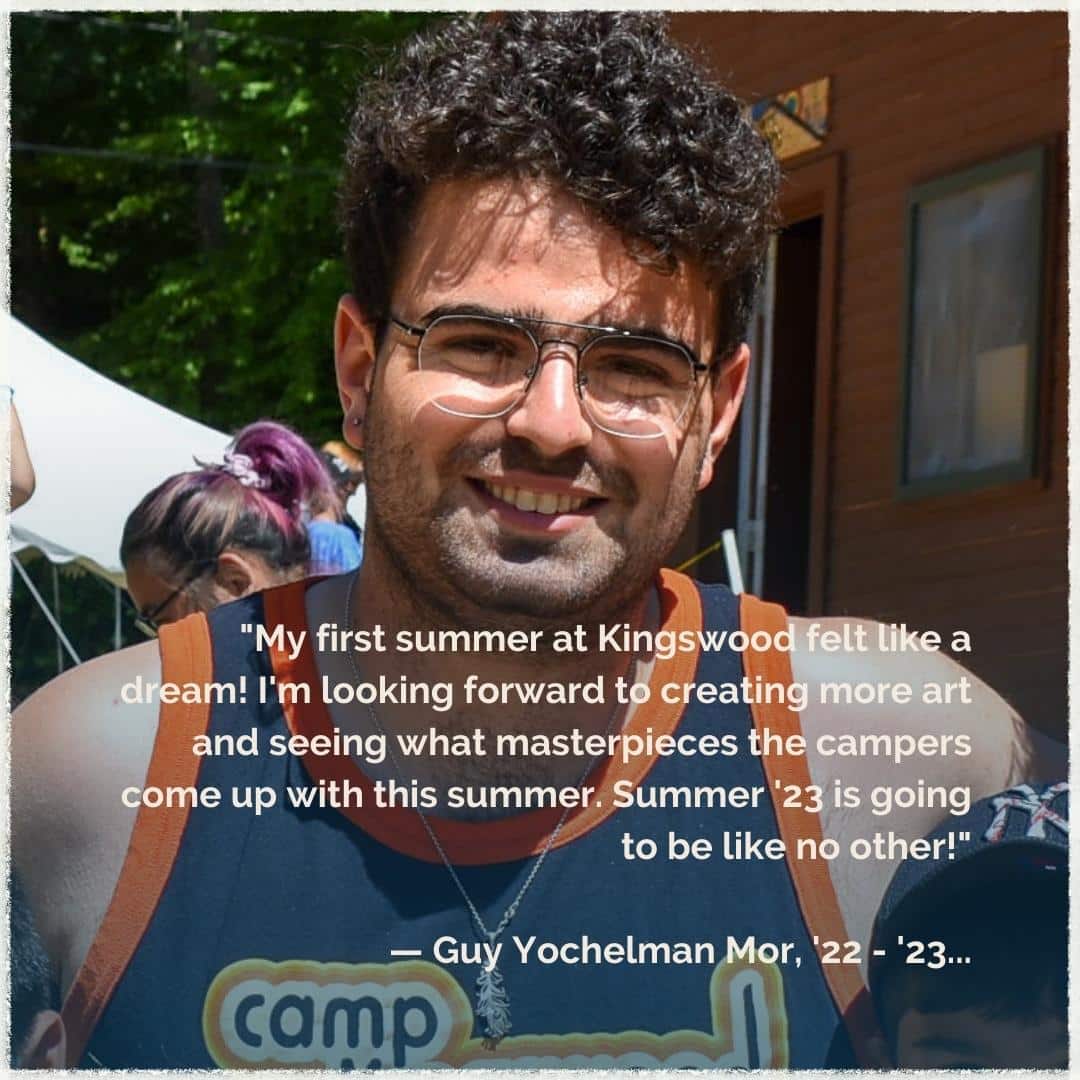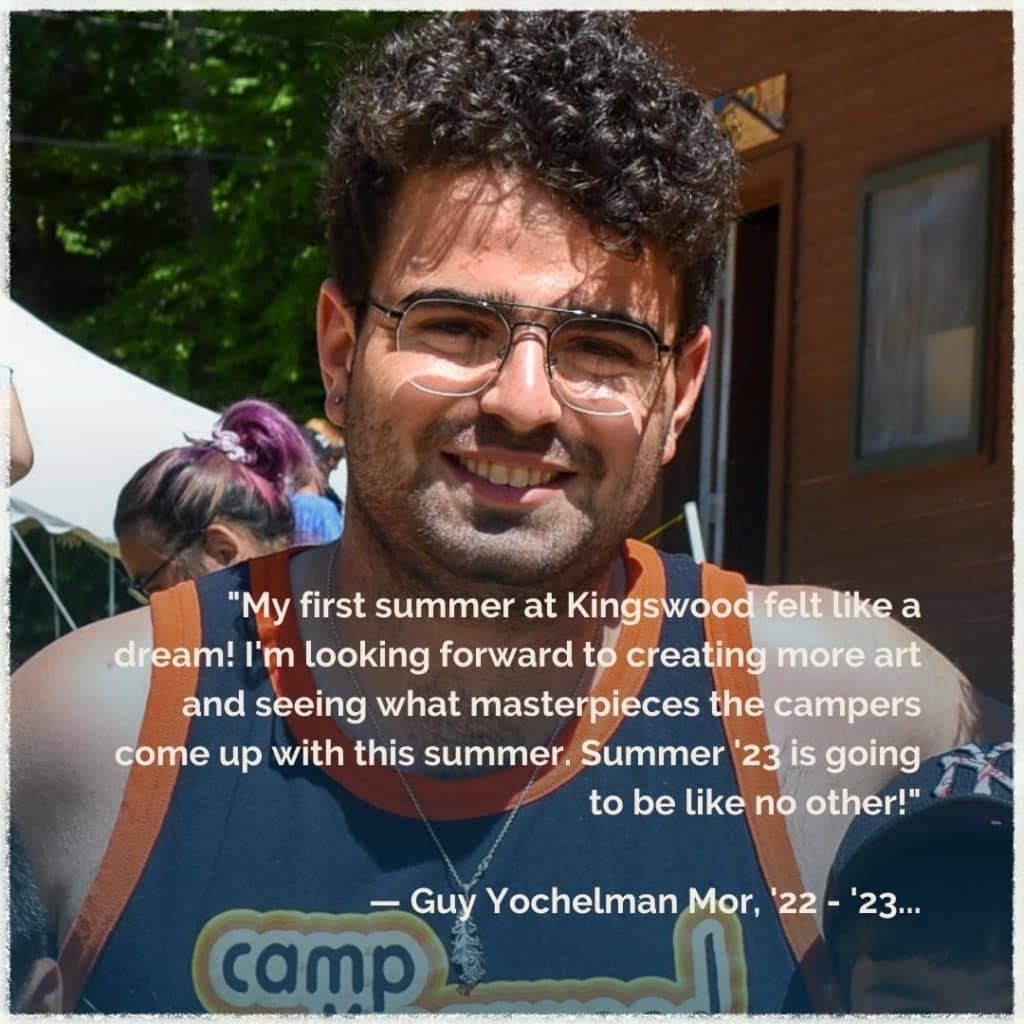 ---
It's in the Family
This year, in honor of our 110th Anniversary, we're highlighting multi-generational Kingswood families in each issue of The Kingswood News. This month's family is the Krauthamers!
Max Krauthamer was a camper at Kingswood from 1994-2001, and he's passed on his love of Kingswood to Evan. Evan must have caught the camp bug, because for the last two summers, he's come for one session, and stayed longer – first extending from 2 weeks to 3.5, and last year coming for 3.5 weeks and staying for all 7 weeks! This summer, Evan's excited to be returning for his 3rd year – for the full summer! Nothing could make Max happier, knowing first-hand the transformative power of  Kingswood.
Max has fond memories of camp, and says that for him, it was always the people that brought him back. In fact, he would spend the ten months away from camp looking forward to going back to Kingswood just so he could reconnect with friends he only saw at Kingswood. The electives and activities were a great bonus, but for Max it was always the people that made Kingswood magic. Max says, "As a young person, you look up to your counselors as these amazing role models." He remembers vividly how Kingswood was a place where he always felt at home. Max says, "It was the independence. Camp was a chance to be whoever I wanted to be outside of the 'normal' life at school. At Kingswood I was surrounded by a community that accepted and celebrated me for who I was."
That's why he was so excited to send his son Evan to Kingswood, knowing that he would be joining a community that would help him grow, build confidence, and make lasting connections. Some of Max's best friends, including his best man and officiant at his wedding, he met at Kingswood. Evan says, "It's really cool being third generation." Evan's grandmother also went to Kingswood in the '60s. He continues, "Being third generation is something to be proud of. My dad has told me all about old traditions at Kingswood that I feel like we should bring back!" Don't worry, Evan, we've already started planning a full camp game of hide-and-seek. 😉
As a camp parent, Max has carried what he's gained from camp into adulthood. He says one of the greatest pleasures of being a parent has been getting Evan to camp. "To be able to send Evan to Kingswood and have him be just as excited about it on his own has been the greatest gift I could've given him. Evan's first year was 2021 coming right out of COVID. It had been such a hard year for the whole family, and Kingswood was exactly what Evan needed." Max notes that he was especially impressed with the way camp partners with parents during the summer, and he looked forward to the regular updates from counselors and directors about how Evan was thriving at camp.
Watching Evan make his own Kingswood memories and friends brings Max to proud tears. He says, "Camp made me who I am today. The way I think about my relationships, my values, my beliefs, it all came from Kingswood. It's amazing that we've been able to bring Evan to camp as well.
We're so grateful for Max's support of Kingswood, and we can't wait to have Evan back in our community of campers this summer!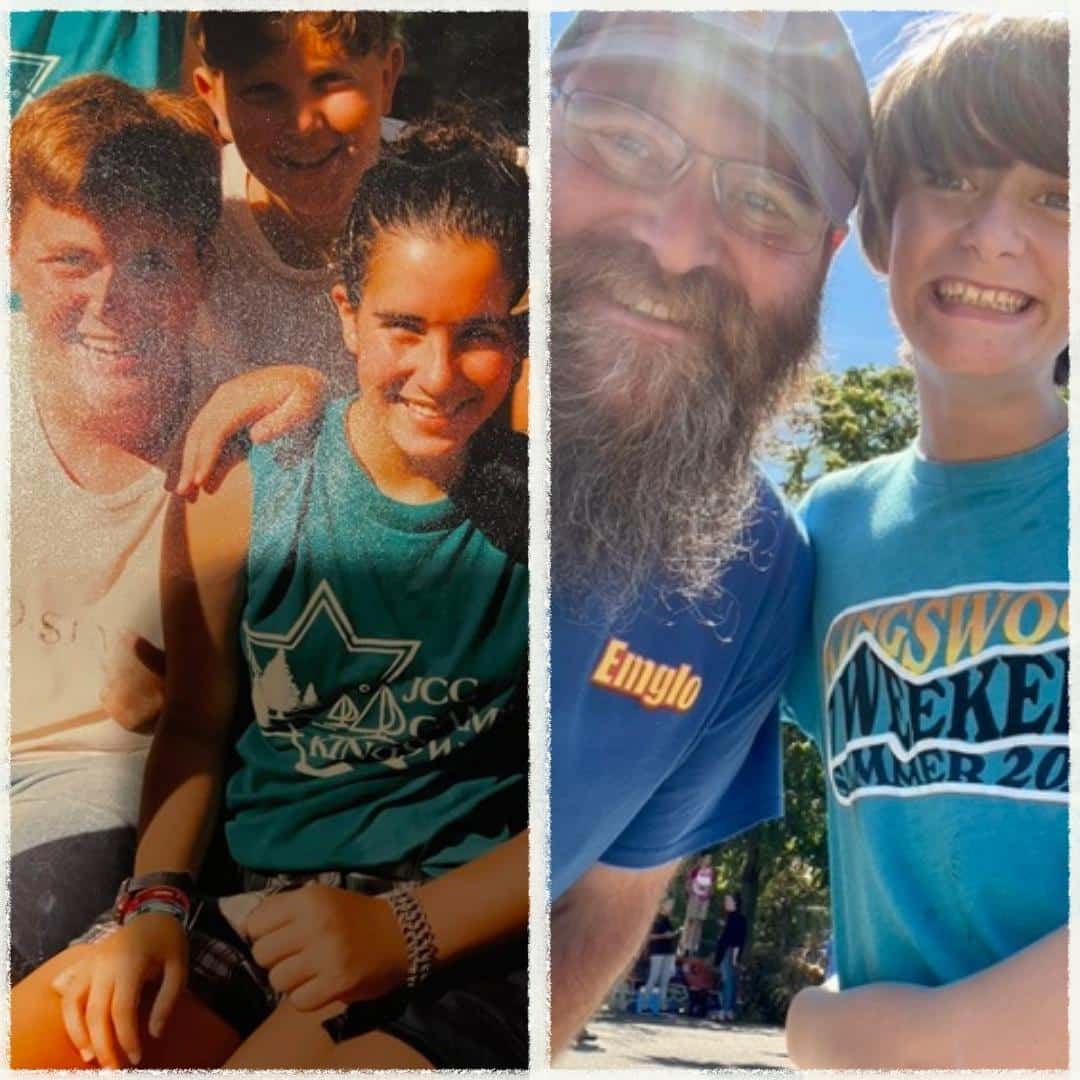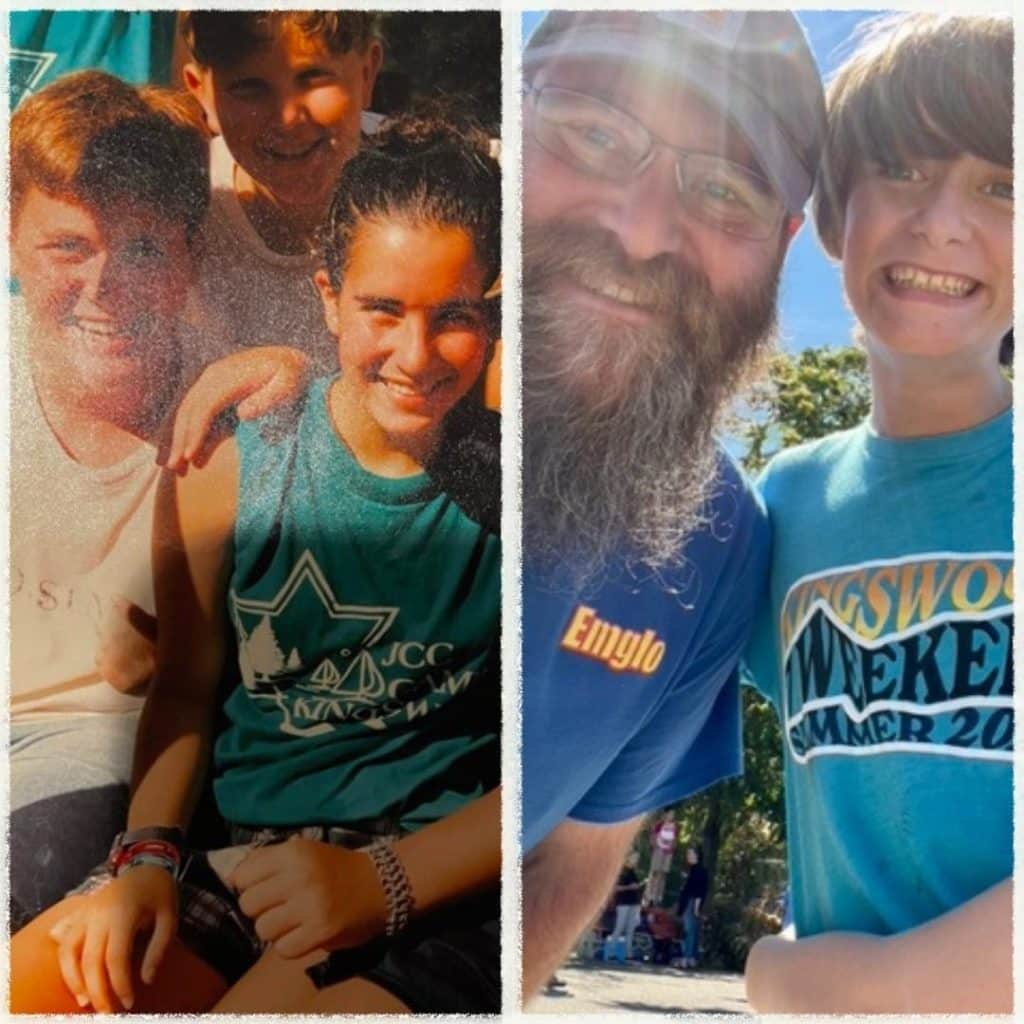 ---
Kingswood Shakshuka
Let's spice things up with a delicious recipe that will transport you right to the Outdoor Cooking elective at camp – Shakshuka! Check out the ingredients and recipe below to make Kingswood Shakshuka over a stove (or over an open flame for the authentic camp experience)!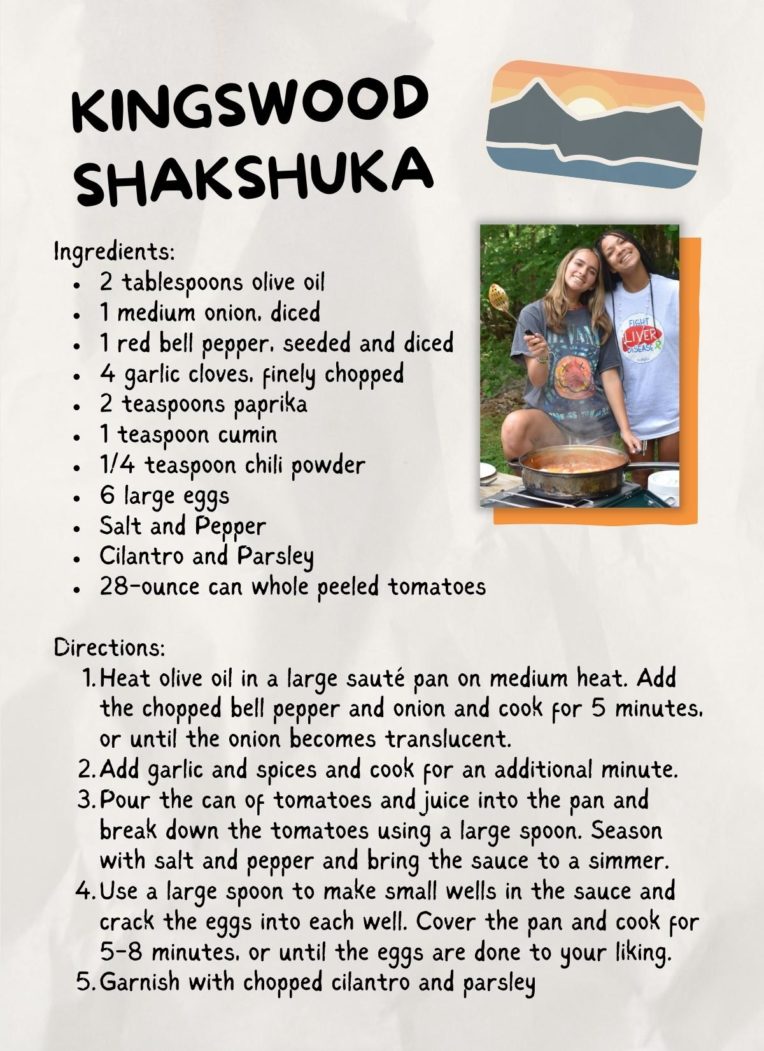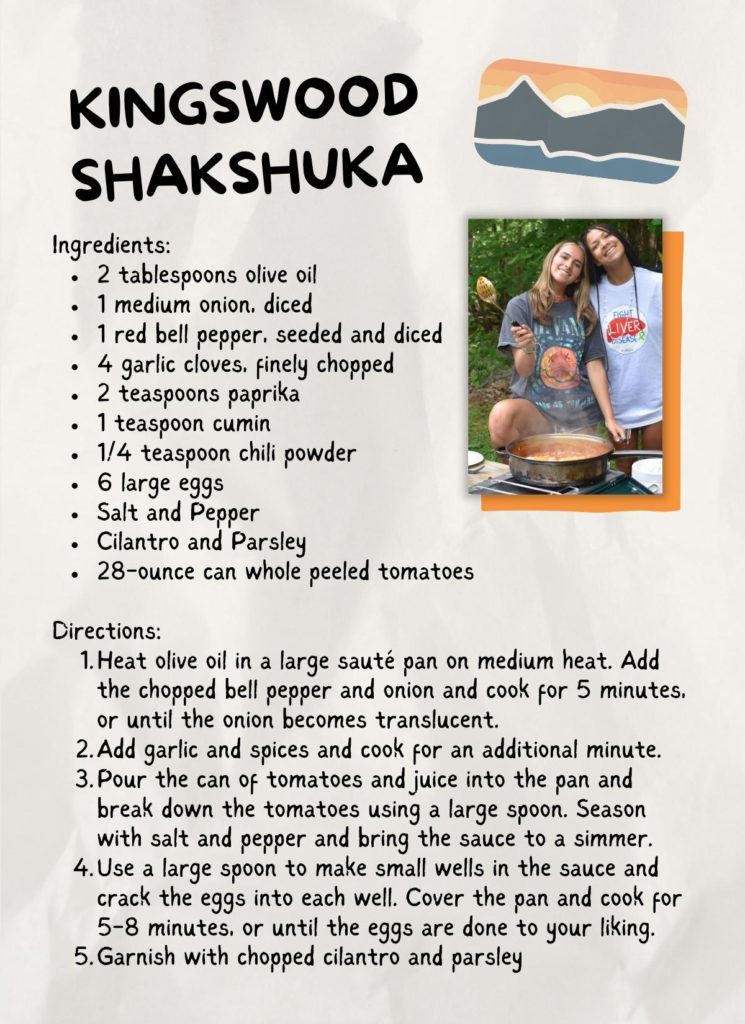 We hope you enjoy this super yummy taste of camp with your family!
---
New Family Orientation
All new families are required to attend a New Family Night, either in-person, live on Zoom, or recorded. The in-person program will be Sunday, April 30th at 4pm at the Jewish Community Day School in Watertown, MA. The Virtual New Family Night is Monday, May 1, at 7 pm ET. The virtual meeting will be recorded and emailed to all new families. Please RSVP to either meeting here, including which date you'll attend and who will be in attendance.
New Family Night is a wonderful opportunity to meet our team, hear helpful strategies and tips to get ready for camp, and learn more about what to expect this summer. Both in-person and on Zoom, the meeting wtih start with campers and parents together, and then will separate for a parents-only Q&A, providing an opportunity for campers to ask their own questions and get to know the other campers who attend. You and your campers will leave feeling more excited and confident than ever before about sending your camper to Kingswood this summer. We can't wait to see you there!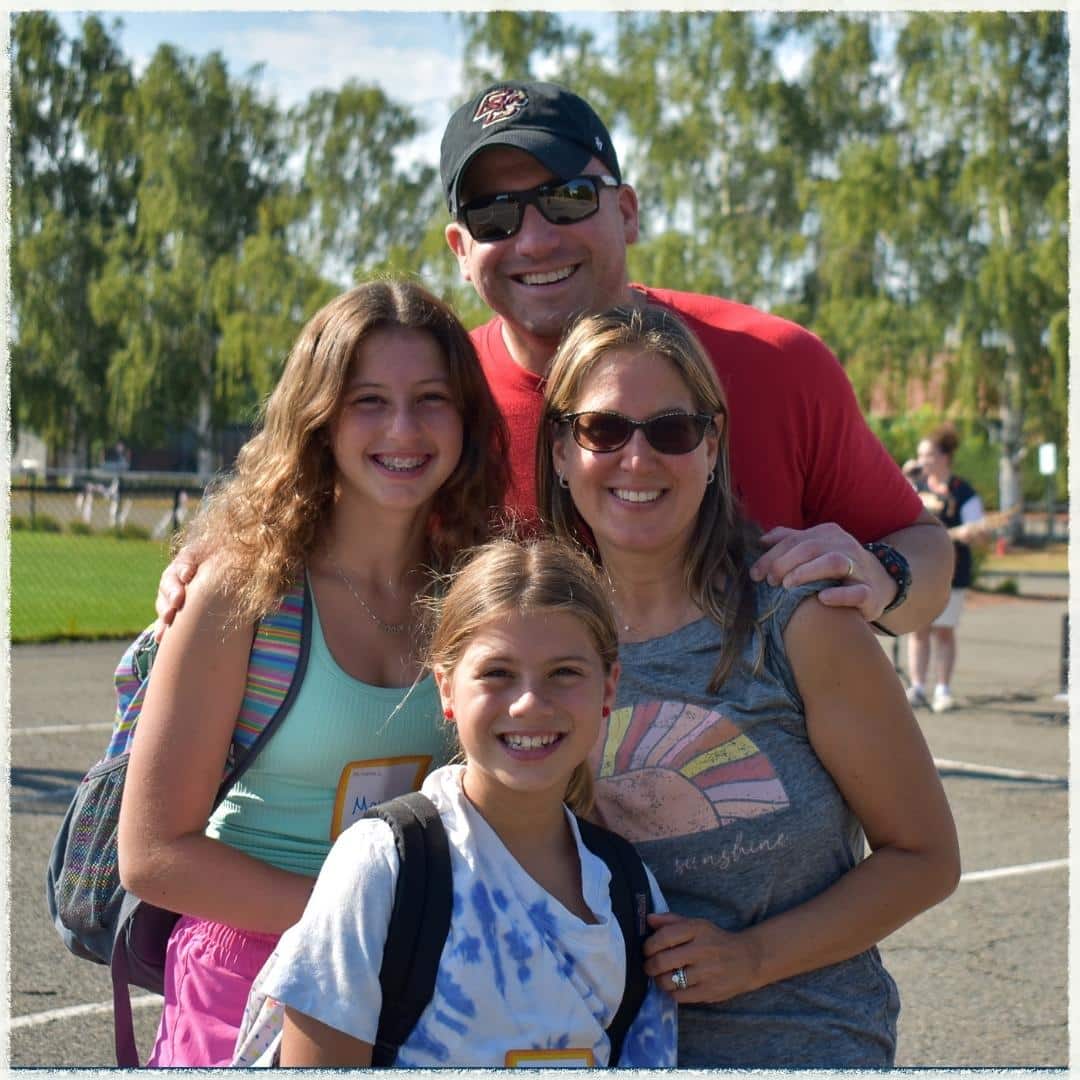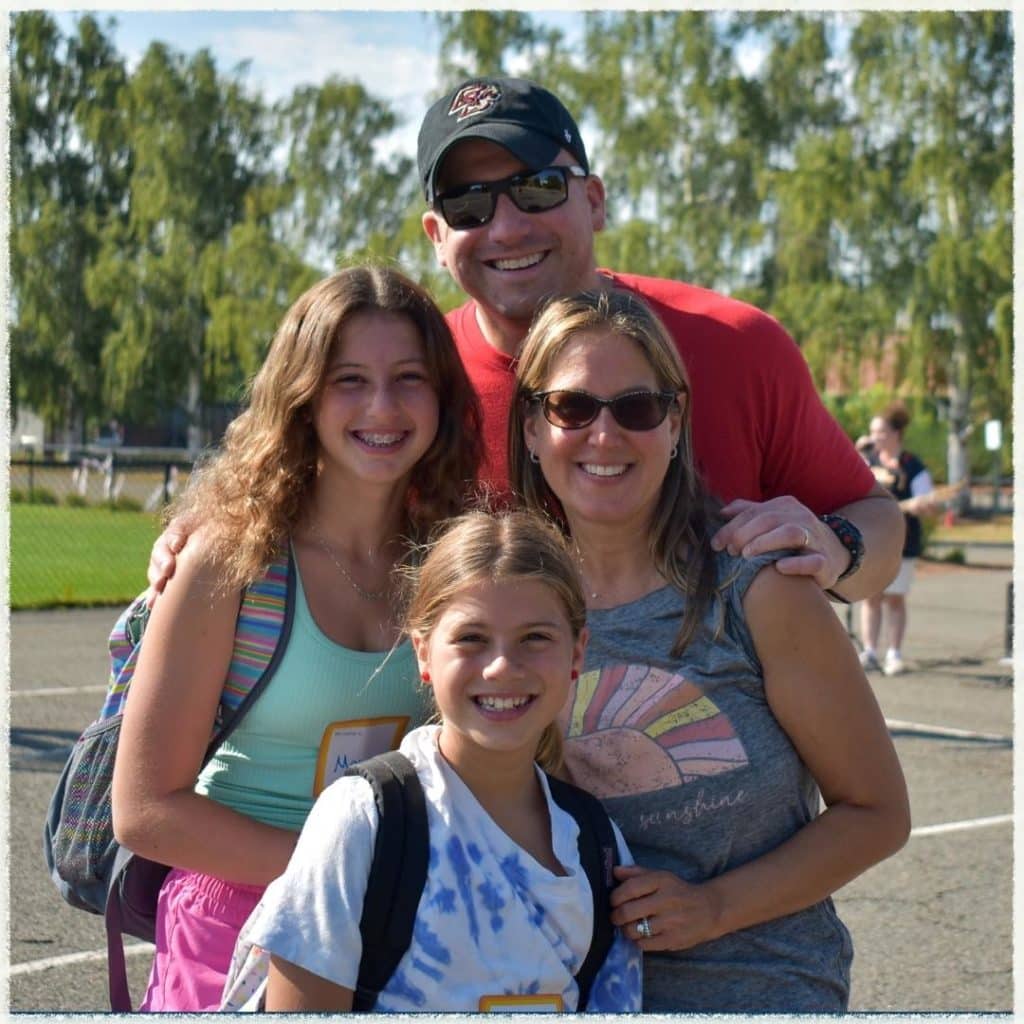 ---
Kingswood Dictionary: TAFKATI
TAFKATI ['taf • kat • ē] proper noun.
You may have heard about "The Island" at Kingswood and wondered what people were talking about? Yes, it's true, there used to be an island at camp, but not on Woods Pond. "The Island" was the name for the grassy area between the Health Center and Arts & Crafts. It was called "The Island" because the camp road used to loop around and circle back out to the driveway. Changed in 2014 when the Dining Hall was being renovated, once the road was rebuilt, the area was no longer an Island, so the name changed to TAFKATI.
Why TAFKATI, you may ask? Good question! It's short for The Area Formerly Known As The Island. There you go – mystery solved! Creative juices must have been flowing that summer. 🙂 Share this fun fact with your camper if you're a parent reading this – that answer is bound to come in handy during at least one Trivia Night at camp!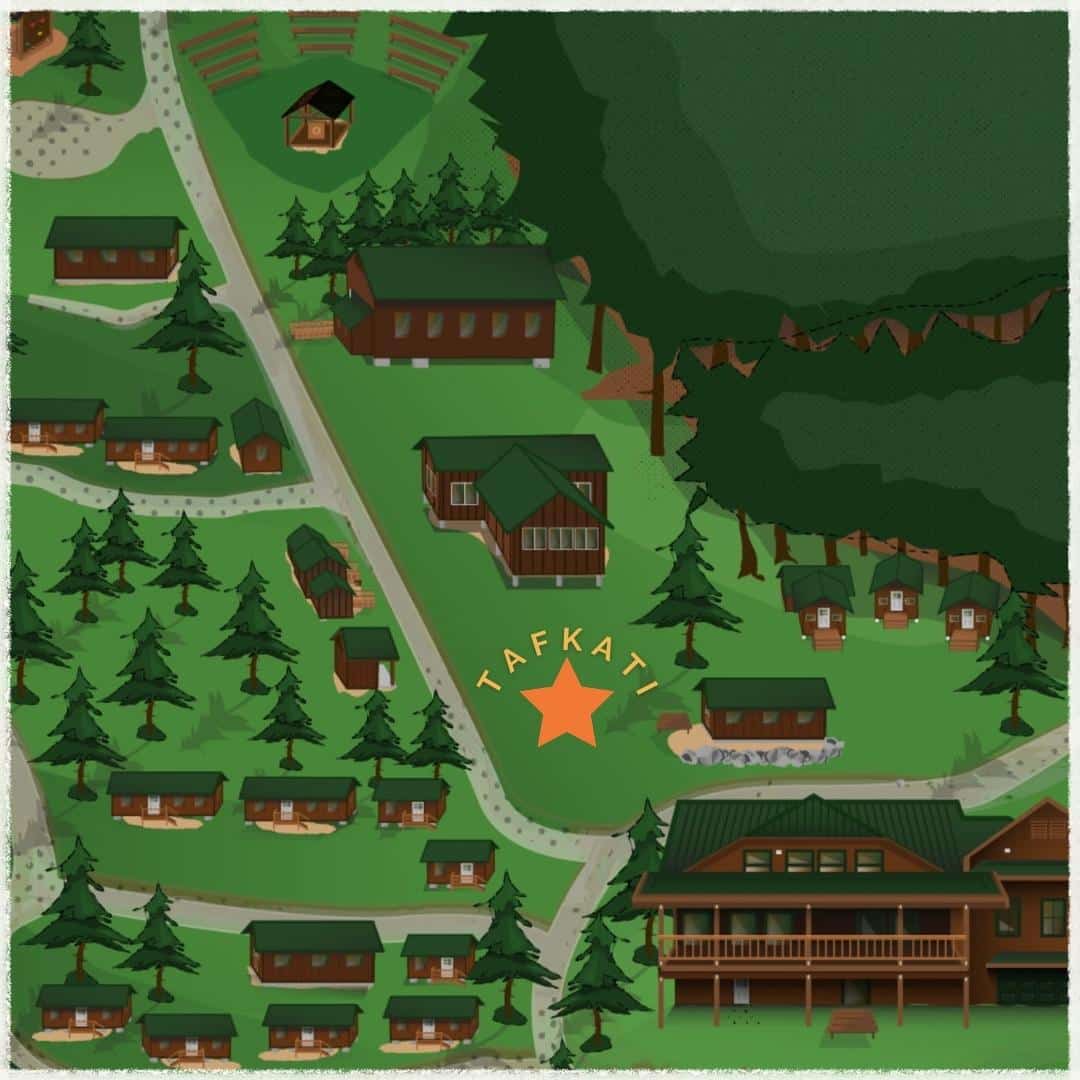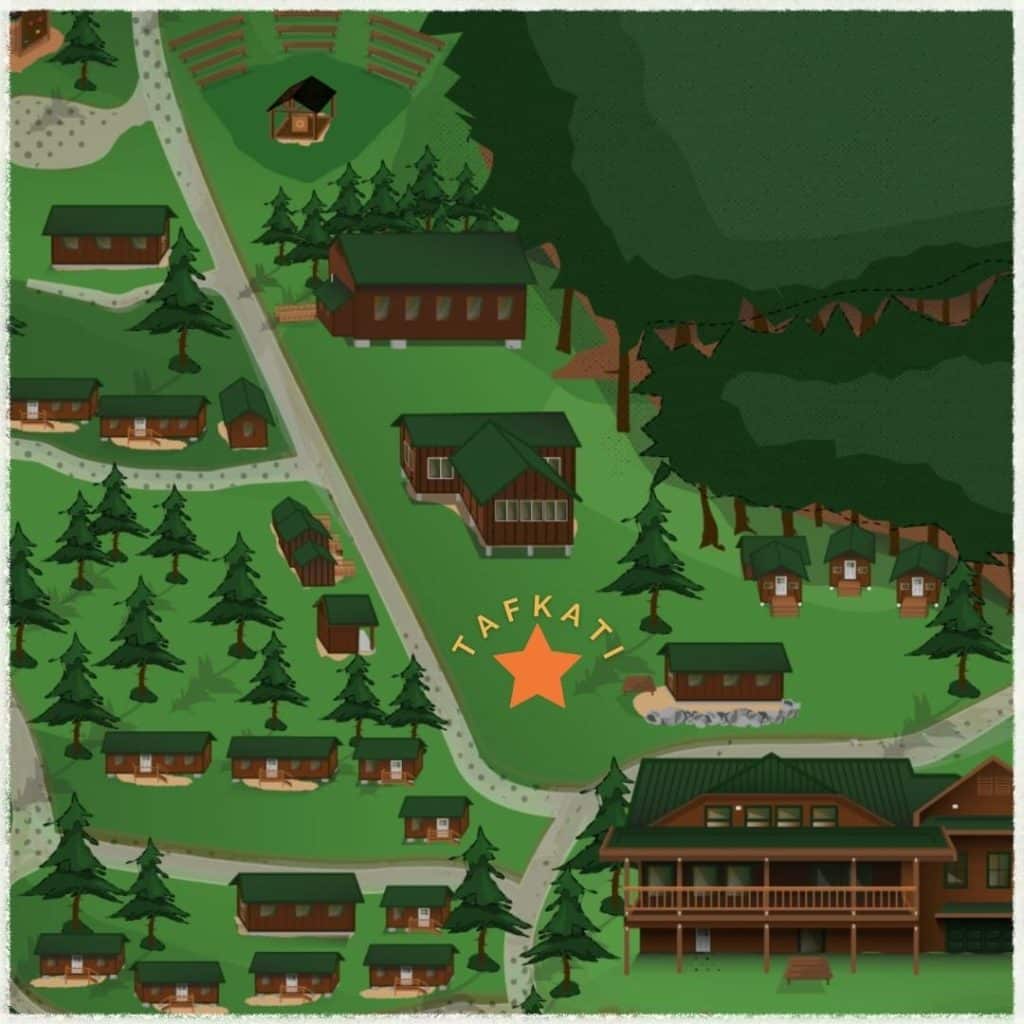 ---
Visiting Day
Full-Summer camper families, mark your calendars! Visiting Day is back for 2023. On July 18th, after the First Session buses pull out, parents and families of Full Summer campers are invited to Camp Kingswood to experience a day at camp. If you're a 7-week family and you haven't yet filled out our Visiting Day Survey, please do so now. A detailed schedule will follow.
---
We can't wait to welcome all of our campers home to the shores of Woods Pond. For those of you with campers joining us for the first time, we hope The Kingswood News is a helpful source of camp information! As always, if you have any suggestions or feedback about The Kingswood News, or anything else Kingswood-related, be in touch! Wishing you a wonderful Spring, and we'll see you in just a few short months!
Peace, Love, and Camp,
The Kingswood Team